Photography: Halfpoint via Shutterstock
PSA: Mother's Day in Singapore is on 10 May this year. Here's what to get for her…
We know it's the thought that counts, but aren't we all hoping to top our Mother's Day gifts from last year with something even more special? Now that online shopping is the only option, we've sussed out fabulous gifts for any budget that you can snag with a click. We're starting with some fancy splurges because mum deserves the best! Oh, and since we're stuck at home during the circuit breaker period, we've also included some takeaway feasts and sweet treats to pamper the lady in your life. Scroll down for more!
SPLURGE
Silk cuffs and earrings by Forbidden Hill
Support local and put a smile on her face at the same time with Mother's Day gifts from Forbidden Hill. These silk cuffs (from $140) are a fan favourite for being timeless, classy and customisable – change up the silk slides with colours of your choice or add clip on medallions for more pizazz. Additionally, Forbidden Hill's collections feature Southeast Asian influences, including medallions inspired by the Peranakan tiles from local shophouses. For ear candy to jazz up her looks, the Ban Zu collection draws inspiration from the local port settlement of Ban Zu decades ago – take a closer look and you'll be able to see the lattice motif influenced by Chinese wares once traded at this port. Another highlight is the Hoi An earrings, created to reflect the the charming lanterns that light up Vietnam's beautiful, bustling port town of Hoi An. Both earring types come in a variety of statement shades, so go ahead and pick her fave colour!
Forbidden Hill, available online.
Smartwatches by Garmin
Has mum been turning to home workouts for entertainment during this time? No need to rack your brains for Mother's Day gift ideas, get her a smartwatch! Garmin's Venu ($589) doesn't just track her wellbeing 24/7, it even has on-screen animated workouts. For a sleek arm candy, snag the Vivosmart 4 ($199) with a super slim wristband.
Garmin watches, available on Lazada.
Selphy Square QX10 by Canon
We bet your mum still has your childhood photo albums stashed away somewhere. While storing photos digitally is hella convenient, there's something delightful about having a printed photo that you can frame. Let your mom continue printing out in-the-moment snaps with this palm-sized photo printer ($219) that comes in black, white and pink.
Canon Selphy Square QX10, available online.
Nespresso Inissia
If she's a coffee lover, treat her to a handy Nespresso Inissia coffee machine ($198). Available in a bold red or a sleek black colour, this soon-to-be kitchen staple will give her the perfect brew every time. Better yet, there's free delivery for your purchase and a two year warranty to keep her covered!
Nespresso Inissia, available online.
Mother's Day Box of 9 and Flowers by Janice Wong
Nothing says "I love you, mum" better than a box of decadent chocolates. Renowned pastry chef Janice Wong has created a unique box of nine heart-shaped chocolates ($120+) for this special occasion with flavours like praline popping candy, baileys salted caramel and white truffle chocolate. This sweet treat will be delivered on a bed of lush florals by award-winning local florist Diore Doratoa!
Janice Wong, available online.
Skincare gift set from Yours
Does her skin need some pampering? If you're not sure which products to get, let Yours' skin assessment find the perfect answer. From there, the brand will craft a gift set ($142++) with a day cream, night cream, face serum and eye serum, all made with ingredients chosen for your mum's skin.
Yours gift set, available online.
Herbae L'eau EDT from L'occitane
Enjoy fresh, citrusy and floral scents of this newly launched fragrance just for Mother's Day. The Herbae L'eau EDT ($105) encapsulates the notes of musk, blond woods, white clover, Egyptian jasmine, marshmallow flower, lemon and bergamot that'll leave her feeling fresh all day.
L'occitane Herbae L'eau EDT, available online from 23 April 2020.
The Wishing Watch by Olivia Burton
Looking for an elegant timepiece? We're fond of Olivia Burton's The Wishing Watch ($209) for its consciously-designed vegan straps. We're all for joining the fight against animal cruelty, especially when these soft, ethically made straps feel as good as the real thing. And that wild flower print with moving Aurora Borealis crystals? We love.
Olivia Burton The Wishing Watch, available online.
Nyetimber's 1086 series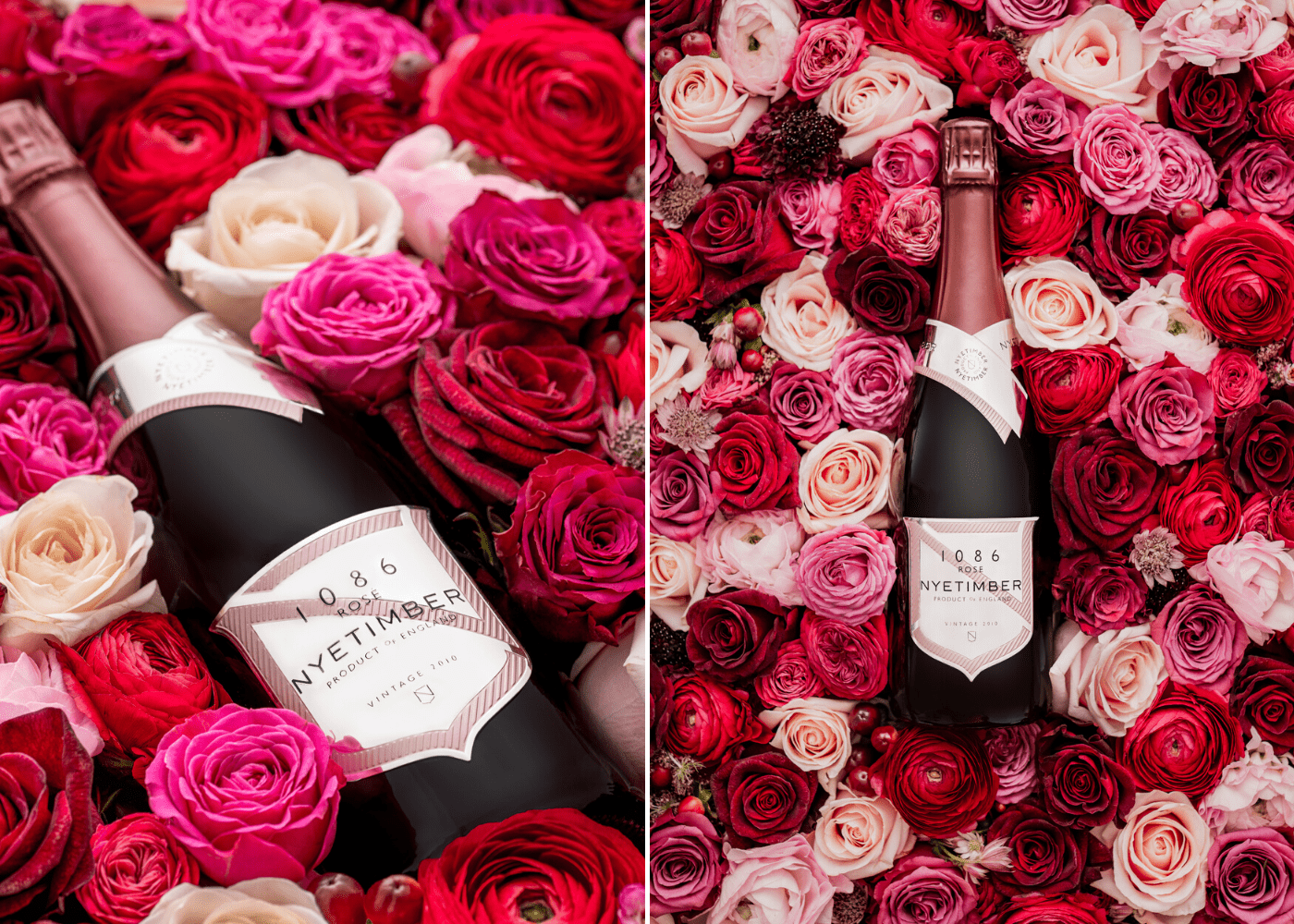 Nothing's better than sipping on delish bubbly. Splurge a little on the Nyetimber 1086 series and you'll make her day for sure. The sparkling white (2009 Nyetimber 1086 Blanc Prestige Cuvée, $400) and rosé (2010 Nyetimber 1086 Prestige Cuvée Rosé, $450) are the pinnacle of Nyetimber's wine making, and also make the perfect accompaniment to your special Mother's Day dinner.
Nyetimber 1086, shop online, delivery options are also available.
Mama Locket Toggle Necklace by Atelier Agape
On the hunt for a meaningful gift? This new Singapore-based startup, which specialises in fair trade, demi-fine jewellery, has just the thing for you. Its debut Tous Les Jours collection, handmade by independent artisans in India, spotlights this romantic necklace ($255) that you can engrave and personalise with a photo.
Atelier Agape, shop online.
UNDER $100
Ultra-revive H20+ Masque by Kew Organics
Let your mum indulge in some TLC on her day. Packed with hyaluronic acid, a moisture and collagen magnet, this overnight mask ($84.40) gives much-needed hydration to the skin. Plus, she will wake up feeling refreshed thanks to antioxidant powerhouses like vitamin C and E, green tea and asafoetida.
Kew Organics, available online.
Wildflowers gift pack by T2
There's nothing better than a soothing cup of tea on a lazy afternoon. So boost your mum's spirits with this lovely floral set ($65) from T2, illustrated by Australian artist Adriana Picker. It features a limited edition teacup stamped with gorgeous blooms, a little tea infuser, and the brand's bestselling French Earl Grey and Sleep Tight teas. Perfect for the mum who loves a good brew.
T2, available online.
Mother's Day collection by Crabtree & Evelyn
Surprise her with self-care staples that'll leave her feeling zen. Crabtree & Evelyn is our go-to for beautifully scented products. Our picks? The Velvet Body Melt ($51.50), a cream to oil lotion for soft skin and a lingering Evelyn Rose fragrance. Also, the Sundown Candle ($81) is great for mums who are all about soothing scents.
Crabtree & Evelyn Mother's Day selection, available online.
Tree Peony cushion by Singapore Trading Post
Add some spunk to her study or room with a seriously gorgeous tree peony floral cushion ($90) from Singapore Trading Post. Soft to touch, this uber velvety cushion will make a bold statement, anywhere it goes.
Tree Peony cushion, available online.
Brew-at-home care kit by PPP Coffee
This brew-at-home kit (from $70) will leave your mum in high spirits. All you gotta do is pick the brew equipment (select between the Hario V60 starter kit or Hario Mizudashi cold brew coffee pot), your choice of coffee (there's Terra Firma, Hartmann Estate Black Winey and India Thippanahalli Estate, just to name a few), and complete the package with a Hario Mini Slim Coffee Grinder+.
Brew-at-home care kit, available online.
Marhen.J bags from Sift & Pick
Why wait till the CB period is over when you can shop online and bag (no pun intended) amazing deals for her? From now till 10 May, multi-label boutique, Sift & Pick is offering up to 25% off select Marhen.J bags and accessories, and an exclusive gift with purchases over $200. Is she into bucket bags, stylish totes, or handy clutches? This cult bag brand from Korea's got it all.
Sift & Pick, shop online, free shipping for orders above $150.
UNDER $50
Keep Cup by The Slow Mode
Staying at home doesn't mean your mum has to reach for her usual mug. Instead, she can create an illusion of the perfect office workplace with this handmade stoneware clay ceramic mug ($39.50). It's strong, durable and is super friendly to the environment. Also comes with a silicon lid and sleeve to match.
Keep Cup in grey, available online via The Slow Mode.
The Moon Mystery by The Moon bookstore
Do we have a bookworm in the house? Brighten her day with an amazing title from local bookstore, The Moon. They've introduced The Moon Mystery ($30) where book curator Ruby will go through their extended catalogue to pick the perfect book for the lady in your life. All you need to do is specify her favourite genres and titles, and your work is done.
The Moon Mystery, available online.
Digital cocktails by 1887 Virtual Bar
For mums who love a tipple, gift takeaway cocktails from the best local bars. Family-owned distiller, William Grant & Sons (WG&S) has launched a cool virtual bar – catch local bartenders from Shin Gi Tai, Tess Bar and more at weekly Zoom shifts! Get the digital cocktails (from $20) for a date with mom after the bars reopen and WG&S will match your donation in solidarity with the local bartending community.
1887 Virtual Bar digital cocktails, available online.
Post-it Pop-up Note Dispenser by 3M
With WFH being a norm these days, even a simple gift like office supplies will go a long way. 3M's sticky note dispenser ($15.90) will help your mum plan her to-do list without feeling flustered. Not to mention, the super cute apple design will add a pop of colour to the desk.
Post-it Pop-up Note Dispenser, available on Lazada.
Jarrah honey by The Honey Colony
Gift your mother a health-boosting treat by way of Honey Colony's Jarrah honey (from $22). Touted as 'liquid gold' by some, this antimicrobial honey is said to help prevent coughs and colds, an immunity boost that we all need during this tricky time. It also has a low glycaemic index (i.a. a lower glucose level), which makes it a way healthier sweetener for your coffees and teas too. Better yet, The Honey Colony specialises in selling pure, unadulterated honey that is not heated, mixed or homogenised. This way, you can enjoy the honey in its natural, original form. Aside from the Jarrah variety, anti-microbial favourites also include the Red Gum TA40+ and Leatherwood honey. On the other hand, daily honeys such as Raw Marri, Rose Banksia and Karri are popular too. If you're on the hunt for sweet Mother's Day gifts, snag a jar of honey with the discount code 'Honeycombers2020' for 10% off!
The Honey Colony, available online
.
Le Soin Collector's Edition of hand sanitisers by Ange Gardien Paris
This one's for the practical mums among us. Pamper her with a lovely set of fragrance-infused hand sanitisers that will keep germs at bay and protect the skin. Made in France, the collector's edition features five travel-sized scents, ranging from floral to fruity, all of which contain 75% alcohol plus aloe vera extract for moisturising effects.
Ange Gardien Paris, available online.
Plantation Shower Gel by Spa Esprit
Spa Esprit's range of the Plantation Shower Gel, packed with bespoke blends of essential oils, is a great pick-me-up. Take your pick from different blends: Uplight and energize, relax and ground, heal and protect and the limited edition gin and detox. All bottles are a cool $39 each.
Spa Esprit's Plantation Shower Gel, available online.
Delish takeaways, dining deals and feasts
Lumo
Lumo is throwing an amazing dining deal so your mum doesn't have to lift a finger on her special day. Enjoy the menu – featuring signature wood-fire grilled meats, pasta, small plates, bar snacks, desserts and cocktails – at 30% off. What's more, from 4 to 10 May, all takeaway and online orders above $180 will receive a complimentary bottle of prosecco.
Lumo, order directly with the restaurant to enjoy offers, WhatsApp orders at +65 8921 3818, takeaway and islandwide delivery services are available from 11.30am-9.30pm.
SPRMRKT
Any home cooks in the house? Mums will love the DIY meal kits (with cookware included!) from SPRMRKT. Select from hearty dishes including baked truffle chicken with butternut, sliced truffles and porcini sauce, baked sea bream with crab meat stuffing and lemon beurre blanc. Each kit feeds a family of four and comes with kimchi dip with flaxseed crackers, house-made chicken fingers and spaghetti pomodoro. Simply follow the attached instructions and you're good to go. While you're at it, order a gorgeous cupcake bouquet ($18 for three, $35 for six) for dessert.
SPRMRKT, DIY meal kits from $165, available for takeaway and islandwide delivery.
Neon Pigeon
The modern izakaya is whipping up a Mother's Day special menu ($215 for four pax) with popular Japanese-inspired bites including Tokyo hummus with curry chips, goma crusted snapper and duck confit. Pair 'em with G&Ts or a bottle of prosecco. It'll also be accompanied with beautiful blooms from online florist, Sing See Soon. Wait, there's more: Be one of the first 30 orders and you'll receive a scent from local fashion label, Lisa Von Tang, and a meditation session from Space 2B.
Neon Pigeon, email [email protected] or call +65 6222 3623 to pre-order.
Blue Jasmine
Has your mum been craving for Thai food? Surprise her with mouthwatering favourites including a set meal for four ($50) with basil chicken kaprao, spicy lemongrass fish fillet, tom yum mushroom soup and Thai deep-fried banana. Sweeten the meal with Blue Jasmine's signature mango sticky rice on the house. There are also plenty of add-on options to make it a feast.
Blue Jasmine, from 9-10 May, order online, email [email protected] or call +65 6824 8851, available for takeaway and islandwide delivery (free delivery for locations within 2km of Park Hotel Farrer Park).
Fat Prince
Get a taste of Middle Eastern cuisine with Fat Prince's Mother's Day bundle ($185 for four pax) – we're talking roasted cashew hummus, kale tabbouleh, Ottomani-spiced Kurobuta pork collar and caraway cake. It's even throwing in a bottle of Chardonnay, Shiraz or soft drinks of your choice for tipples.
Fat Prince, email [email protected] or call +65 6221 7794 to pre-order. Island-wide delivery is available.
Lawry's
Treat mum to a five course menu in the comfort of your home with Lawry's Mother's Day set ($99 per pax, available 9 to 10 May). The meal starts with bacon wrapped asparagus, butternut squash and an appetiser of foie gras, Hokkaido scallop and tiger prawn. All this good stuff just builds up the anticipation for your choice of main: Get the California Cut prime rib, Atlantic lobster tail and grilled tilapia fillet or black truffle Iberico pork cubes. End on a sweet, chocolatey note with the pecan brownie! Psst: First 50 orders get a complimentary table runner.
Lawry's, WhatsApp 9046 0907 or 9277 7792 to pre-order. Takeaway, curbside pickup or delivery available.
Firebake
Order up a feast from 8 to 10 May with Firebake's family-size wood-fired pies. You can't go wrong with the beef rendition, a homely crowd pleaser with generous chunks of beef alongside aromatic spices, veal stock, and red wine. And did we mention the melted cheddar on top of the warm crust? Delish! Plus, you can include a message for mum on top of the pie for an additional $5 (for pre-orders at least two days in advance).
Firebake, WhatsApp +65 9784 2950 to order. Islandwide delivery available at $10, or free delivery for orders above $80. 
Buona Terra
This Mother's Day, elevate the intimate celebration at home with a Michelin-star experience by Buona Terra. Savour contemporary Italian cuisine in an indulgent five-course Mother's Day sharing menu ($98+ per pax, minimum of two persons), available on 10 May for takeaway or delivery. Specially curated by Resident Chef Denis Lucchi, the exceptional Mother's Day feast is inspired by the leading ladies in his life. Devour dishes such as cuttlefish salad, char-grilled scampi, casoncelli ravioli with taleggio cheese and porcini Mushroom, chicken casserole and ricotta cheese and pear torta. A complimentary house-made nougat will also be presented to all ladies.
Buona Terra, call +65 6733 0209 or WhatsApp/text +65 9456 3147 to order.
Tablescape
Afternoon tea is just as great at home and we think Tablescape can vouch for that. It's Mother's Day afternoon tea set ($58) is great for two with delectable caramelised apple shell tart with rosemary meringue, savoury choux bun with creamy chicken salad, buttery sable breton paired with foie gras, smoked duck and apple, and freshly baked sesame brioche and scones with a trio of house-churned butter, house-made jam and clotted cream, and a selection of coffee or tea.
Tablescape, available from 8-10 May, 11.30am – 9pm, free delivery for two sets and more, make an order online, email [email protected] or call +65 6336 3456.
15 Stamford by Alvin Leung
Enjoy a special menu for two by 15 Stamford by Alvin Leung, featuring local delights like, fish maw soup, braised pork belly 'kong bak pau', steamed barramundi with spicy Nyonya sauce, wok-fried broccoli and a whole lychee rose raspberry cake.
15 Stamford by Alvin Leung, order online.
Goodwood Park Hotel
Goodwood Park Hotel is pulling all stops for the important lady of the house. Enjoy six-course menus ($83.50 per pax) by Min Jiang, with satisfyingly delish dishes such as diced chicken with dried red chilli, deep-fried sea perch fillet, stir-fried Iberico pork and the classic platter of deep-fried prawn with butter milk, chilled mini abalone and crispy seafood rolls. Sweeten the occasion with a Mama's Day Sweet Surprise Box ($58, $10 off with any orders of Min Jiang's set menu) of sweet treats or order D24 or Mao Shan Wang mousse cakes.
Goodwood Park Hotel offers, 1-3 and 9-10 May, available for takeaway and delivery, order online.
Win a special tea set for mum
Artisan Boulangerie Co. and Deliveroo are giving you the chance to win a limited edition three-piece tea set adorned with lovely floral motifs. All you gotta do is share a heartwarming message about mum on Deliveroo's Facebook page. The 10 best answers will bag this tea set along with a selection of Artisan Boulangerie Co.'s scrumptious pain au chocolat puffs, flaky almond croissants rolls and zesty, refreshing lemon tarts.
The giveaway runs from 1 May to 9 May 2020.