Photography: Towfiqu Barbhuiya via Pexels
PSA: Mother's Day falls on 14 May this year. Here are the best gifts to get for her…
We know it's the thought that counts, but aren't we all hoping to top our Mother's Day gifts from last year with something special? Aside from sumptuous Mother's Day feasts, we've sussed out fabulous gifts for any budget you can snag with a click. Oh, and if you need more things to do in Singapore with mum, we've got you covered.
Best Mother's Day gifts you'll find in Singapore
1. Mani-pedi by Urban Company
Here's a novel gift idea: Urban Company offers a mobile nail experience, which means its mani-pedi professionals can provide their services from the comfort of your mom's couch. We're all for a self-care experience without the need for a commute!
This private nail service comes with all the necessary equipment and tools, so you don't have to worry about preparing anything. Plus, there's no hard selling and no delivery fee. How's that for a convenient, comfortable and value-for-money gift idea? Cancel that nail salon appointment – this private nail experience is where it's at. Your mum's nails will be properly taken care of with Urban Company's dedicated professionals.
Perk alert: get 15% off your first booking with the code "HONEYMUM15", capped at $15 off, with minimum spend $65. Valid from now till 14 May 2023.
Urban Company, available online
2. Pandora
Jewellery is a girl's best friend, so gift mum some statement pieces from Pandora's latest Pandora Moments and Pandora Timeless collections. We've got our eye on the Sparkling Infinity Heart Clasp Snake Chain Bracelet, which features a sweet message engraved on the back of the clasp. If you're looking for something simple, the pave pieces feature rows of stones that gleam from every angle.
Pandora Moments and Pandora Timeless collections, from $89, multiple locations including PLQ Mall, Plaza Singapura and Raffles City
3. Fantasyland Castle sleep set
If mum's a major Disney fan, it's a no-brainer you should gift her this Fantasyland Castle sleep set. The chic two-piece pyjama set features an all-over floral print, a golden embroidered Walt Disney castle artwork, and a soft-feel luxe finish. While you're here, get the three-piece accessories set that includes a pillow cover, eye mask, and head wrap. Let mother get the best rest of her life with this gift set.
Fantasyland Castle sleep set, $95.90, available online
4. Bynd Artisan's Blossom Gift Set
A toast to all mothers (and mother figures) with this homegrown brand's Blossom Gift Set. The set consists of four adorable floral coasters in Bynd Artisan's signature pink classic leather, which'll look perfect at the coffee or dining table. Or any room in the house, really. Four gorgeous handmade, mouth-blown ripple glasses accompany the coasters. Of course, you can't present mum with empty glasses – which is why the gift set comes with a bottle of Yomeishu craft gin cocktail grapefruit and herb liqueur. Perfect for celebrating the woman in your life.
Bynd Artisan Blossom Gift Set, $160, multiple locations including Holland Village and Ion Orchard
5. Janice Wong
Here's an eye-catching sweet treat you can present to your mother this year. Our favourite confectionary brand Janice Wong has come up with a lovely cake comprising lychee lemon thyme mousse, blueberry lychee compote, vanilla sponge, white chocolate parfait, and chocolate crumble. If you ask us, this looks too good to be eaten. We dare you to try it!
Janice Wong Mother's Day Celebration Cake, $90, available online
6. Dyson Supersonic hair dryer
Long or short, wavy or straight, raven or grey, all tresses should be maintained. This iconic hair dryer's just what you need to get the job done. There are three precise speeds and four precise heat settings, as well as a cold shot to set your hair after styling. It comes with four magnetic styling attachments, a complimentary pink case, and a paddle brush. This item will surely make even Rapunzel feel jealous.
Dyson Supersonic hair dryer, $699, available online
7. The Humid House
Nothing says "I love you" better than some blooms. So for this Mother's Day, gift mummy floral arrangements inspired by art that features mother and child themes. Each creation cleverly pairs baby versions of fruits and flowers with their adult variants to showcase the sense of maternal comfort. We bet your ma will be very touched when she receives this.
Creature Comfort by The Humid House, from $150, available online
8. Creme Maison Bakery
Does your mum have a sweet tooth? Or perhaps you're planning a get-together with all the mommas you know? Get your desserts sorted at Creme Maison Bakery. Its Maison De Fleurs Dessert Box features macarons, cakesicles, madeleines, doughnuts, and a handful of meringue kisses. You can come up with customisable designs if you want to take your Mother's Day gift up a notch.
Creme Maison Bakery Maison De Fleurs Dessert Box, $68, available online
9. Sunday Bedding
Time to swap out your mother's bedding for something that'll let her sleep better at night. The Provenance Bamboo Sheet Set is incredibly soft and easily wicks away sweat. The design mimics the look of a perfectly decorated bed. What we love most about this set? The material used is sustainably harvested. Amazing!
Sunday Bedding's Provenance Bamboo Sheet Set, $250, available online
10. Aesop's Mimamori Gift Kit
Express gratitude to mummy with Aesop's Mimamori Gift Kit. The limited edition set's designed to show appreciation for parents by cleansing, hydrating, and nourishing their bodies and hands. If mum's into scents, she'll definitely savour the aromatic formulations.
Aesop's Mimamori Gift Kit, $135, available online and at multiple locations including Marina Bay Sands and Suntec City
11. Apple AirTag Hermes Key Ring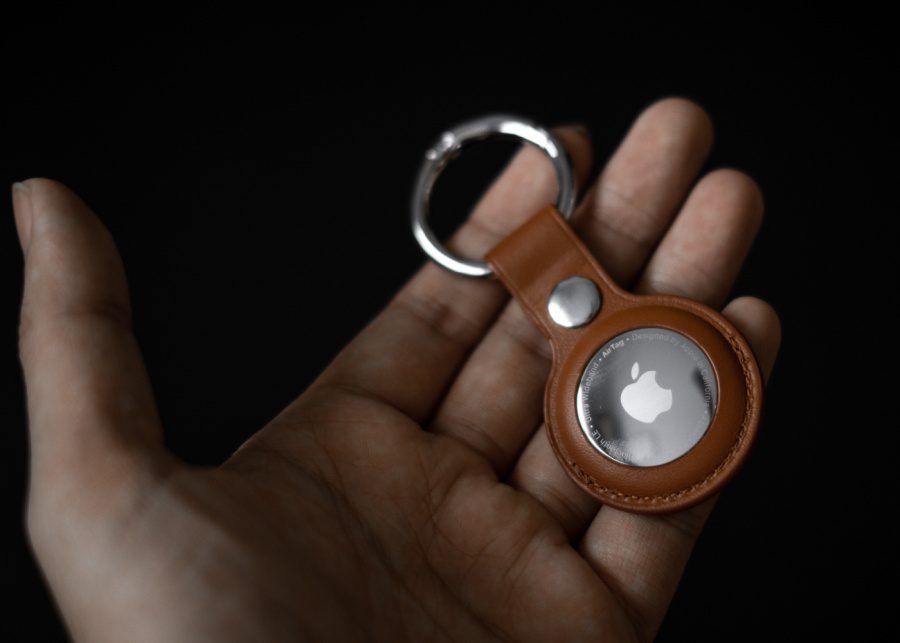 Is mum constantly losing her keys or other essentials? Perhaps this is the gift you should get for her. Apple's AirTag Hermes Key Ring is a stylish accessory that merges technology with luxury. It tracks your valuables with ease, while the iconic Hermes brand adds a touch of elegance.
Apple AirTag Hermes Key Ring, $524, available online
12. Rawbought Carezza Lace pyjamas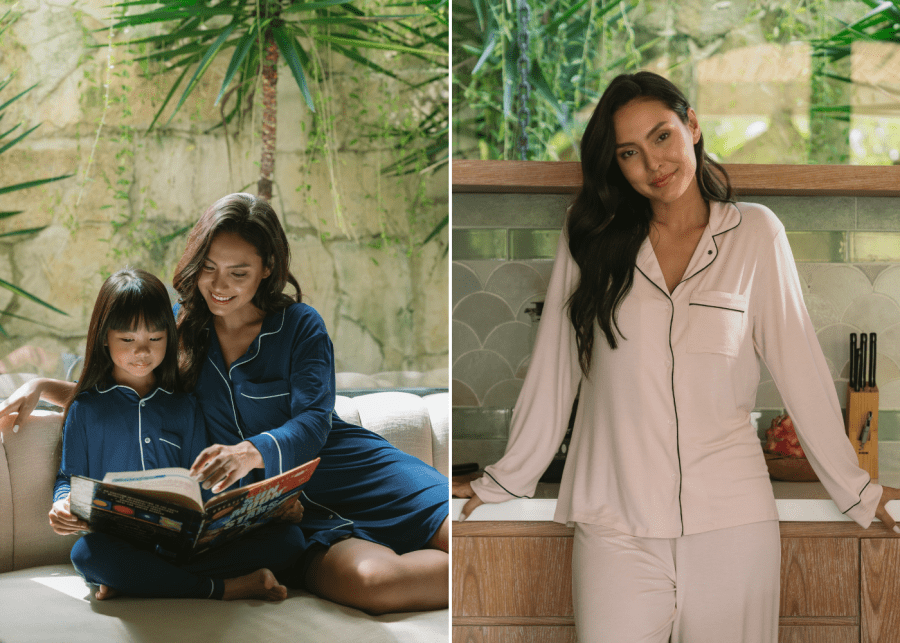 New mums or mums-to-be will want to stay in these buttery soft silk pyjamas from Rawbought all day long. Its Je Dors selection of sleep and lounge essentials includes eye masks and headbands made from excess modal fabric. The gift sets also come in four variations: sleepshirt, short set, long set and full set. Take your pick from dreamy pastel colours like chalky blue, insignia blue, light pink and lilac.
Alternatively, the best-selling Carezza Lace pyjamas come in a luxurious burgundy shade finished with a trace of lace material for a chic touch. The soft elastic waistband stretches as the baby grows without digging into the skin, and the lower neckline and soft buttons make it easy to breastfeed.
Rawbought Je Dors gift sets, from $99, available online
13. Away Spa
Pamper mum with a spa retreat at Away Spa. Start off with a luxurious footbath ritual before indulging in a full-body relaxing massage. This is followed by a hydrating facial, which'll leave her skin feeling refreshed and rejuvenated. Mum will be relaxed and at ease after the session!
Away Spa Mother's Day spa package, 13 and 14 May, $285++/person, 21 Ocean Way, Singapore 098374
Get these gifts to show mum some love on Mother's Day!