Photography: Kelly Visel via Unsplash
Looking for a place to party hard and party safe? We've got a list of gay bars in Singapore for your next night out.
Singapore's gay scene might not be loud or big like other cosmo cities, but hey, we'll take quality over quantity any day. Go over the rainbow and you'll find a handful of gay bars in Singapore that deliver great music, heady tipples (we're not kidding about this) and, most importantly, an all-inclusive space – no matter your sexual orientation or identity. Just remember to come in a good mood and a pocketful of sass!
Live it up at gay bars in Singapore
1. Neil's Conversion Clinic
If you're a regular user of TikTok, you've probably seen this viral conversion clinic that sparked tons of controversy when it opened. We admit we fell for it for a second too because the shock got to us. Especially after the whole vandalism stunt. But, as it turns out, the facade houses an LGBTQ-friendly bar and club. The name is intended to make a statement and the place aims to be a safe haven for party-goers.
Neil Conversion Clinic, 43 Neil Road, Singapore 088825
2. Epiphyte
When you first Google 'epiphyte', you might get pictures of plants. But don't be mistaken, it's an actual bar in Singapore. You'll find elements of nature as the central theme, with fish tanks and plenty of plants. The staff are friendly, knowledgeable and happy to explain the cocktails you should order. Tip: you can even catch resident drag queens making regular appearances here!
Epiphyte, 47 Neil Road, Singapore 088827
3. Tantric Bar & May Wong's Cafe
A mainstay on Neil Road, this gay bar is popular amongst the LGBTQ community, attracting a mixed crowd of locals and expats. The drinks are potent and value-for-money – double shot house pours for $12? Yes, please! If you're looking to get sloshed, go for the Blue Spin. Don't be fooled by its mysterious blue appearance as it's a deadly concoction of multiple spirits that'll leave you spinning all night long. Head to the indoor space to dance it off or chill in the courtyard and people-watch.
Located on the second floor, May Wong's Cafe has more of an intimate setting. Think comfy sofas and old-fashioned chandeliers, with a pool table and dart machines if you want to blow off some steam.
Tantric Bar & May Wong's Cafe, 80A Neil Road, Singapore 088842
4. Dorothy's Bar
Right behind Sri Mariamman Temple is Dorothy's Bar. Taking inspiration from the classic The Wizard of Oz tale, it plasters yellow brick wallpaper on the stairs up to the bar. But don't expect to see and be seen here, as it's more of a pre-drink spot. Lay back and enjoy the views of Chinatown on the veranda as you sip on your favourite cocktail. Tip: take note of its daily promotions, including two-for-one cocktails on Wednesdays.
Dorothy's Bar, 13A Trengganu Street, Singapore 058467
5. Taboo
Having moved out of its two-storey home in Chinatown, Taboo is now situated in Duxton. It's an age-old institution in the LGBTQ community. Known for its two-hour liquid buffet on weekends, it regularly attracts a crowd of party animals. Dance the alcohol away amidst booming chart-toppers and house tracks by local and international DJs. Plus, keep up with its social media pages to catch drag queen performances.
Dorothy's Bar, 57 Duxton Road, Singapore 089521
6. Lluvia
Named after the Spanish word for 'rain' (a playful pun on the rainbow), it attracts the bears of the gay community. Head here to unwind and chill. Or, if you're in the mood to party, knock back some drinks and dance your heart out!
Lluvia, 145 Telok Ayer Street, Singapore 068605
7. Bonus: Riot! hosted by Becca D'Bus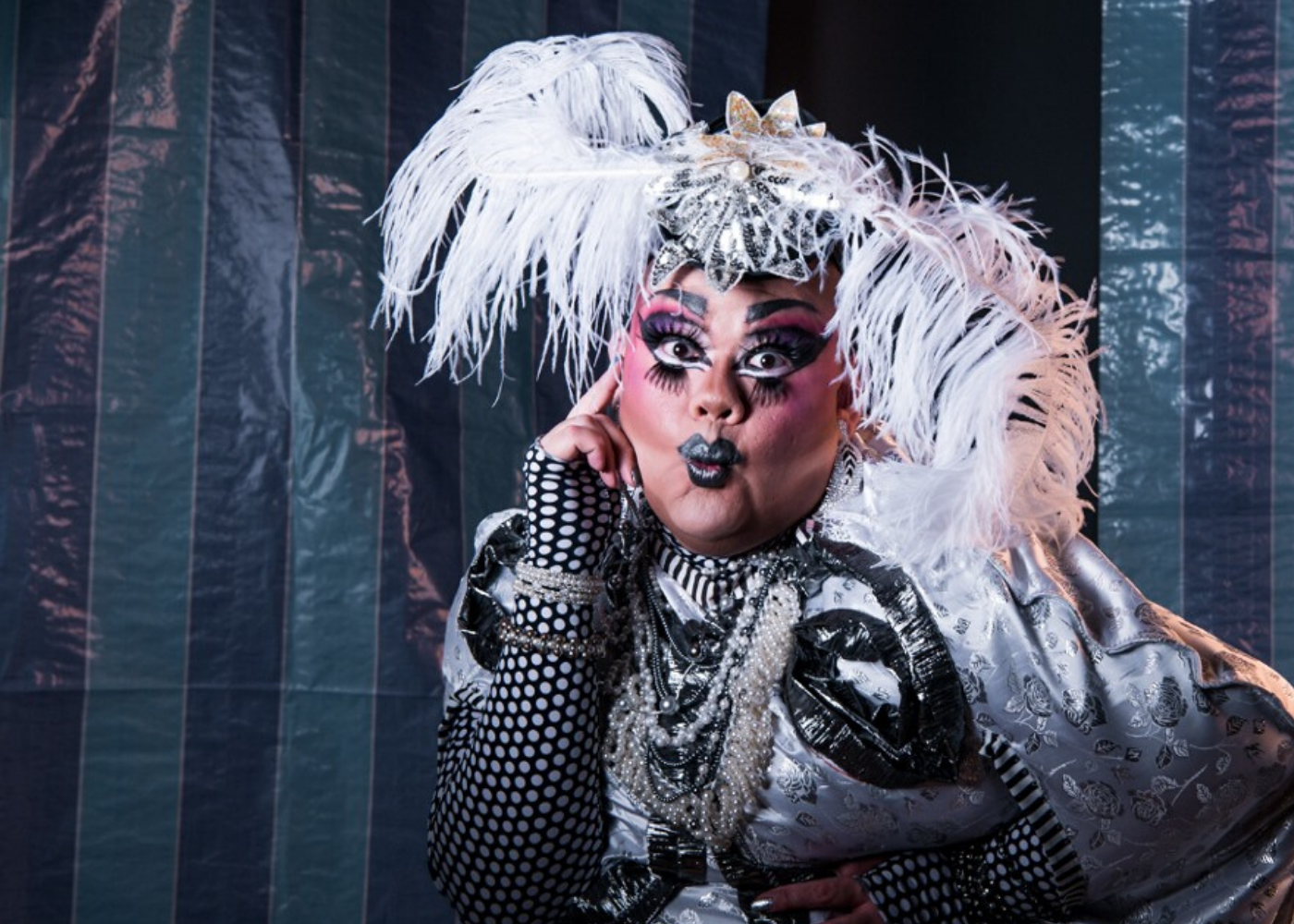 Okay, this isn't an actual gay club but we can promise you one thing – it's a riot of a party. The monthly drag revue is hosted by queen Becca D'Bus, who knows how to deliver fashion, passion and a whole lot of pizzazz. If you're lucky, you might see other queens such as Vanda Miss Joaquim and Pangina Heals making guest appearances.
Riot! hosted by Becca D'Bus, various locations
Now you know where to party with pride at these gay bars in Singapore.