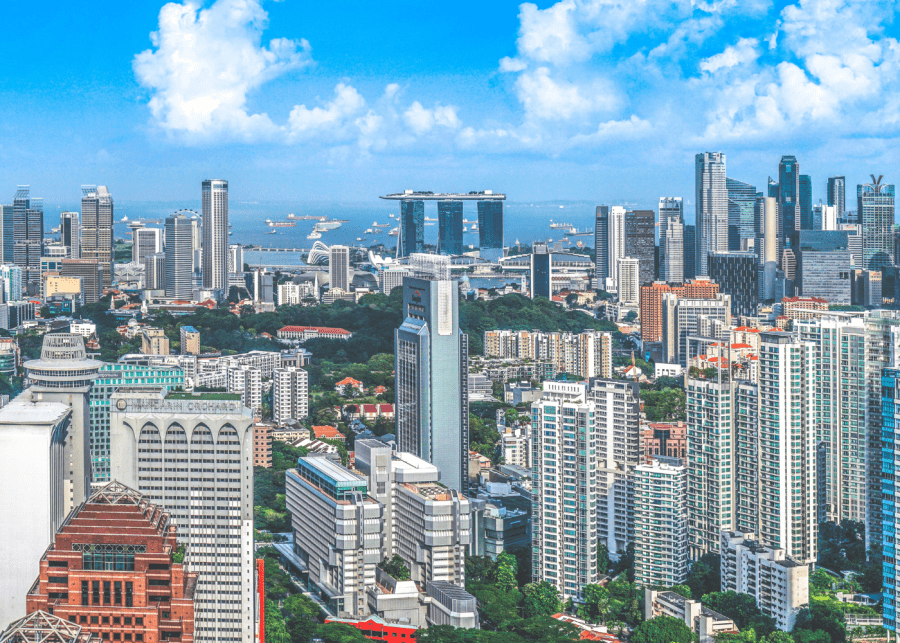 Photography: Mike Enerio via Unsplash
No Covid-19 restrictions, travel back in full swing, borders opening... 2022 gave us hope and other interesting events.
We're trying not to sound like a broken record but OMG does time fly. If your idea of time is warped ever since the Covid pandemic entered our lives, and you can't keep up with what happened this year, we've got you. From welcoming travel and nightlife back with open arms to a few events we'd like to leave behind, here's a recount of 2022's year in review.
Year in review: 2022 in Singapore
1. GST hike is coming whether we like it or not
Raise your hand if you're spending more than you have to right now due to the upcoming GST hike. We're guilty as charged. ICYDW, Singapore's goods and services tax (GST) will increase from 7% to 8% from January 2023, and will subsequently increase again in 2024 to 9%. *insert the money with wings emoji*
2. The 10.30pm alcohol ban was FINALLY lifted
Our once-deserted nightlife hubs like Clarke Quay, Boat Quay and Circular Road are back in action with live music, nightclubs and parties. We've been gifted with concerts, musicals, theatre shows and more to come in 2023, too!
3. No more masks… kinda
Who else rejoiced when the mask-wearing rule was made optional? We spared no time donning our favourite lipsticks. Sure, we still need to wear masks on public transport, but we'll take it!
4. Travel is back for real
All travel junkies breathed a sigh of relief and cured their cabin fever as most countries eased all travel restrictions this year. That means you don't have to carry a stack of documents, download a version of TraceTogether and wear a mask overseas!
5. Remember Wordle? The short-lived game everyone played
Forget morning messages. Remember greeting your group chats or updating your IG stories with your Wordle score? This mobile word game, which was all the rage at the beginning of the year, fizzled out quickly like other games (we miss you too, Among Us!).
6. Queen Elizabeth's passing
After reigning over the British monarchy for 70 years, Queen Elizabeth II died peacefully at the age of 96. She was sent off with a grand state funeral. It's not breaking news that she's succeeded by her son, King Charles III. Speaking of the monarchy, we also sipped some pipping hot tea over and over again with the infamous Megan and Harry. From the release of their Netflix documentary to tabloid stories of their unhappiness with the royal family, the goss never ends.
7. The Harry Styles renaissance is real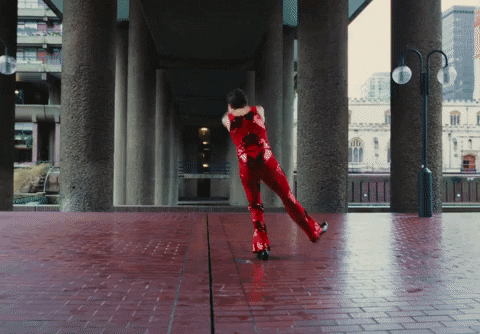 Whether you like the former One Directioner or not, there's no stopping him from being in the headlines. His catchy tunes and bridge from 'As It Was' are still haunting us – but not as hard as his kooky 'Music for a Sushi Restaurant' music video. We also experienced secondhand embarrassment from all the 'Don't Worry, Darling' drama. But we still can't stop loving him, his trendsetting style and his quirky personality.
8. We said boo to cheating 'wife guys'
From Maroon 5's lead singer Adam Levine to former Try Guys member Ned Fulmer, you can say that September was branded 'Cheater Awareness Month'. We explored the age-old question, 'Why do people cheat?' and shared signs your partner may be cheating on you.
9. Everybody loves (Uncle) Raymond
Thanks to the power of TikTok, Mr Raymond Lim quickly became a dancing sensation. Affectionately known as Uncle Raymond and clad in his signature red and black polo tee, his TikTok videos have garnered over three million likes. Catch him spreading joy at various MRT stations and events in Singapore.
10. Was this the most exciting Fifa World Cup ever?
We saw underdogs such as Morocco and South Korea rising up the Fifa World Cup leaderboard and, of course, an exhilarating final between France and Argentina. But in the end, Argentina took the mantle with Lionel Messi emerging as the G.O.A.T.
11. TikTok continues to dominate social media
In a climate where things can fizzle out in a sec, TikTok emerges strong in the social media game. It wears many hats – creating communities, encouraging conversation, spotlighting local brands, giving us cool hacks, inventing trends or forming our music playlists.
12. Elon Musk ruined Twitter for us
In this session of 'if it ain't broke, don't fix it', one of the wealthiest men in the world, Elon Musk, bought over Twitter. And it went downhill from there. He introduced paid verification plans, banned links to other social media apps, and reinstated banned accounts, amongst other things. He recently posted a poll about stepping down as head of Twitter and the results haven't gone in his favour. We'll have to wait and see what happens next.
13. The great crypto crash of 2022
Were you affected by the crypto crash? You're not alone. We saw the fall of FTX and Bitcoin quickly joined in. After reaching an all-time high of over $68,000 in November 2021, Bitcoin quickly went downhill in 2022, falling around $20,000 in October 2022.
14. 377A Repealed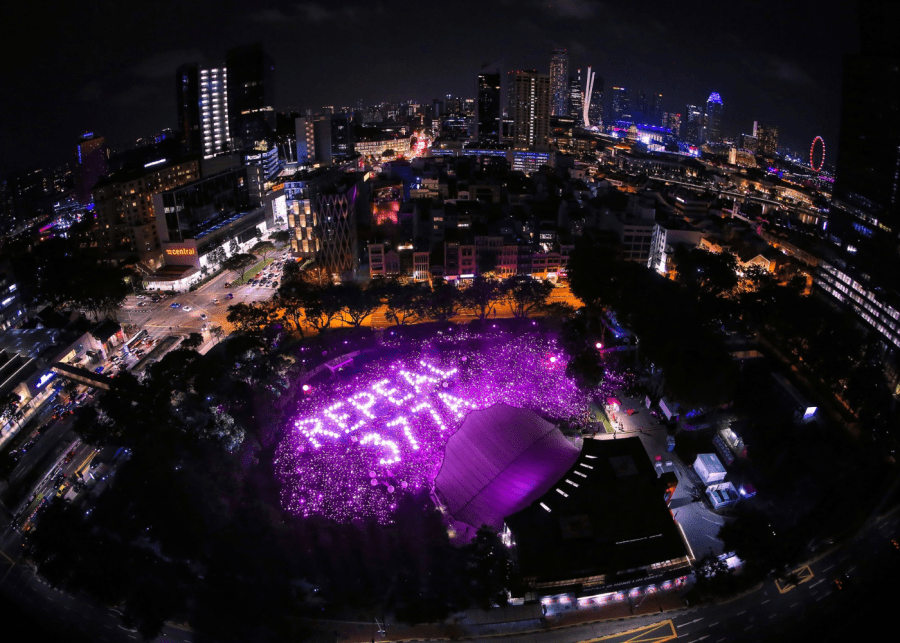 After decades of championing change, the government repealed Section 377A of the Penal Code. Even though it was a cause for celebration, the LGBTQ+ community in Singapore dealt with mixed emotions as the government also plans to amend its Constitution to prevent same-sex marriage.
15. We welcomed more restaurants, cafes and bars
The F&B scene in Singapore proves it's one of the best in the world once again with new restaurant, cafe and bar openings. Whether it was a new franchise coming to Singapore, getting access to new trends or watching local owners spread their wings, we ate and drank to our heart's content.
16. Singapore-Malaysia borders reopened
After what felt like years, the news of the Singapore-Malaysia borders reopening brought us great joy. And it's not only 'cos we got to explore JB again. Many Malaysians working in Singapore finally reunited with their families. The reunion videos on social media definitely warmed our hearts.
17. Formula 1 revved its engines once again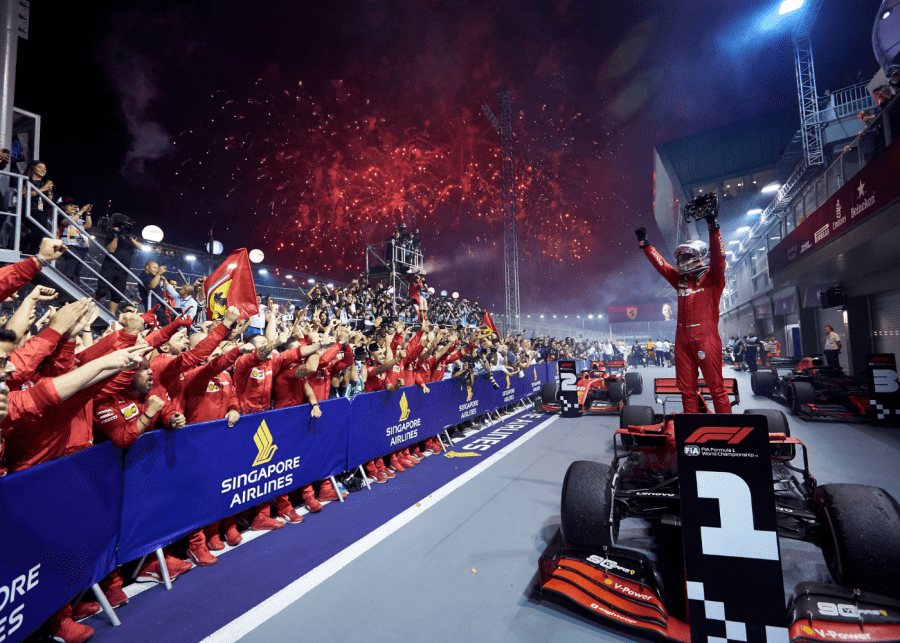 Despite the continuous rain and mud pools, 2022's F1 Night Race had the biggest turnout ever with a whopping 302,000 fans attending the event.
18. The Russian-Ukraine war
Russia's devastating attacks on Ukraine left us all in shock. The news was filled with images, videos and announcements of missile attacks, destroyed homes and the loss of innocent lives. But the world came together to #StandWithUkraine. Closer to home, we shared ways to help the people in Ukraine.
19. Finally, revisit our top stories of the year!
Phew! What a year it's been. Did you enjoy our year in review? What was your favourite 2022 moment?