Photography: Sima Ghaffarzadeh via Pexels
Ukraine doesn't need our sympathy, it needs our help. Here's where you can donate to #StandWithUkraine.
In the last week, Russia's devastating attacks on Ukraine have left us all in shock. Since 24 February 2022, news comes streaming in daily filled with images, videos and announcements of missile attacks, destroyed homes and the loss of innocent lives. But we must do more than offer our sympathies – the people of Ukraine need financial support and humanitarian aid to get through this crisis. Here's where you can donate to help.
Where to make donations to Ukraine
1. Singapore Red Cross
The Singapore Red Cross has pledged to contribute US$100,000 to support the humanitarian crisis in Ukraine. Your donations to this campaign will go towards relief supplies such as hygiene kits, family kits and household kits for the vulnerable who have been affected or displaced by the ongoing conflict.
Singapore Red Cross, donate online
2. Sunflower of Peace
This organisation is raising funds to ​​provide first aid medical tactical backpacks for paramedics and doctors in Ukraine who are at the frontline. Whether your donations are big or small, every amount will go towards a variety of first aid supplies to help between five to 10 people per backpack – this includes items such as bandages, anti-hemorrhagic medicine and medical instruments.
Sunflower of Peace, donate online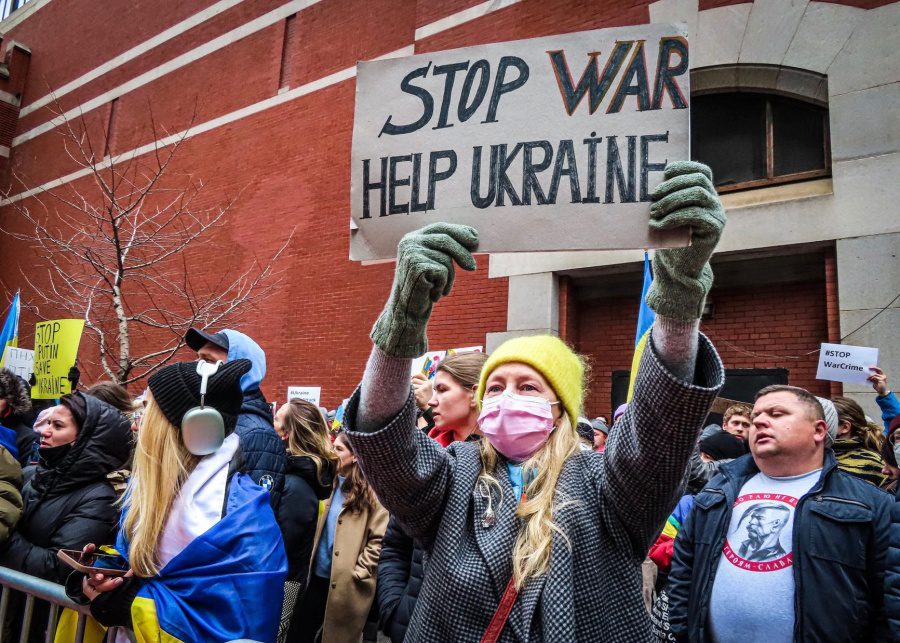 3. Care
Care has put together a Ukraine crisis fund with an aim to reach four million people, with priority given to the elderly, women, children and families. Your support will help with immediate aid and recovery, food and water, hygiene kits, and cash assistance.
Care, donate online
4. United Help Ukraine
You can lend a helping hand to the country by donating to United Help Ukraine. This non-profit organisation aids with distributing donations, providing food and medical supplies to the frontlines, and assisting families of wounded or killed soldiers.
United Help Ukraine, donate online
5. International Rescue Committee
The International Rescue Committee is known for helping people affected by humanitarian crises around the world. In particular, it provides health care, education for children, the empowerment of individuals and communities, and addresses the inequalities facing women and girls. For this cause, it has put together a campaign to help Ukrainian families. Your donation will help to rush critical aid to these affected people and homes.
International Rescue Committee, donate online
6. Unicef
The United Nations Children's Fund (Unicef) has put out an urgent appeal to help the 7.5 million children who are in danger in Ukraine. Depending on the amount you donate, you will be providing everything from first aid kits and medicine to hygiene kits and school supplies to young ones during this difficult time.
Unicef, donate online
7. Project Hope
Emergency teams from Project Hope are sending medical supplies and carrying out health screenings for refugees in Ukraine. Your donation will assist in providing urgently-needed medicine, supplies and aid to families at risk from violent conflict.
Project Hope, donate online
8. Voices of Children
There's no doubt that the traumatic effects of war are felt long after it ends. If you'd like to help the children of Ukraine get access to psychological assistance, Voices of Children is doing just that. It offers emergency psychological and psychosocial support for children and families, and also assists them in the evacuation process.
Voices of Children, donate online
9. Gofundme's Ukraine Humanitarian Fund
Gofundme is looking to raise US$1 million to support communities impacted by Russia's invasion of Ukraine. Your donation will go to various verified non-profit organisations in Europe to help the vulnerable find shelter, food, medical services, education and psychosocial support.
Gofundme's Ukraine Humanitarian Fund, donate online
Let's band together to help Ukraine.