A good teacher can change a child's life, so say thanks on 10 September! (Photography: Pavel Danilyuk via Pexels)
A small token of appreciation goes a long way. Teachers put in an extraordinary amount of energy day in and day out. Celebrate Teacher's Day on 10 September with these thoughtful gifts in Hong Kong.
At Honeycombers, we're pretty big on giving back to those we appreciate, be it a sweet surprise for Valentine's Day, giving out-of-the-box presents for kids, or even experience-based gifts to create memories. Teacher's Day in Hong Kong is celebrated on 10 September every year and we've compiled a list of gifts that we know teachers will love! As a former teacher, I can speak from experience that teachers are particularly fond of thoughtful, inexpensive gifts that hold special meaning to them to remind them of their students.
Teacher's Day gift ideas 2023
1. Greeting cards
One of my favourite parts of being a teacher was receiving hand-drawn artwork and homemade cards from my students. Nevermind that they drew my head too big or my arms too long, it's super sweet to see the effort students put into handwritten cards. If your child doesn't have time to whip up a masterpiece, you can simply shop for a cute card. Taking the time to write a short note to say thank you will mean a lot!
Grab a card at these amazing greeting card stores in Hong Kong.
2. Baked goodies
Baking something may not seem last minute but that's what ready-made mixes are for! You can easily find cookie, brownie and cake mixes at Wellcome and ParknShop and it's almost impossible to mess up the recipe. This is also an excellent opportunity to involve your kiddo in the kitchen. Just make sure you already have a baking pan and oven at home (and a hungry teacher!).
Head to these baking studios in Hong Kong to cook up a storm!
3. Flowers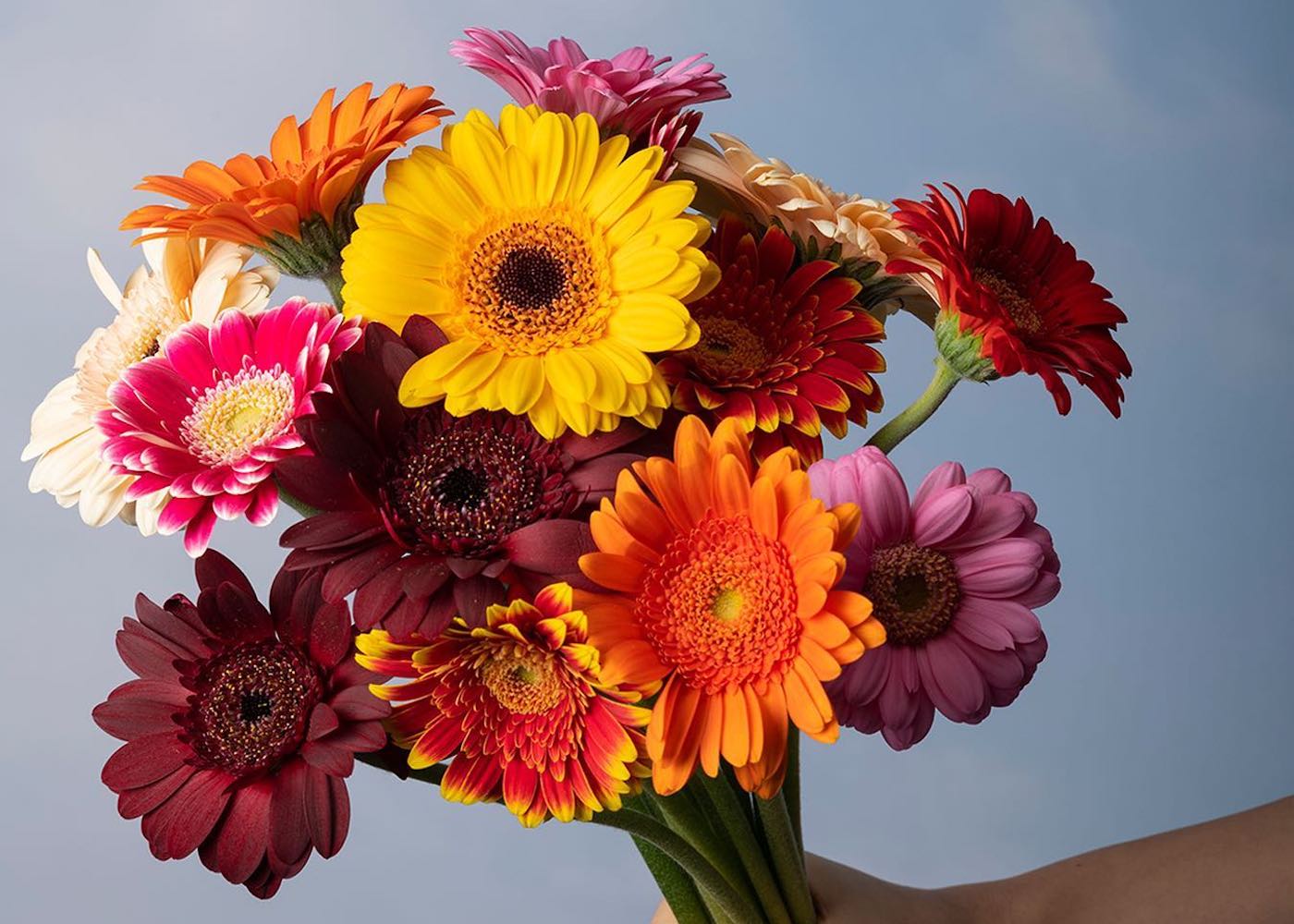 Hong Kong has plenty of florists that craft the most beautiful bouquets, but you can also be your own florist and curate a combination of flowers from local wet markets. There is always something interesting to see at the wet market, so the kids can tag along and even help select the flowers. (Bonus points if they know their teacher's favourite colour!) Tie a bow around your hand-picked beauties and your teacher will love this inexpensive alternative to fancy bouquets.
Check out these florists in Hong Kong for gorgeous bouquets!
4. Candles
Nothing says unwinding after work like candles! There are so many varieties of aromas to explore and your teacher will love lighting one while marking endless papers (as long as they're kept a safe distance away from the papers!). We love brands like Woodco where you can refill your candles once they run out – so your teacher can try out a different scent next time!
Check out our fave candle shops in Hong Kong.
5. Tote bags
Textbooks, piles of homework, tons of folders – teachers are always carrying around things. A good'ol tote bag goes a long way and it's literally handy! You can find trendy ones at Kapok or purchase a plain tote bag, buy some fabric paint and DIY your desired design!
6. Chocolate, candy, or mint
A busy teacher in need of a pick-me-up will definitely appreciate a piece of chocolate or candy. I didn't make it a regular habit for health reasons, but a little sweet something went a long way when I had to teach back to back classes. Alternatively, sugar-free mint and lozenges are also a good choice. Teachers do a lot of talking and it's so refreshing to pop one in after your mouth feels dry or your throat is getting hoarse!
Grab something sweet at these chocolate shops in Hong Kong.
7. Gift cards
If you're unsure of what exactly to get your teacher, you can always purchase gift cards at 7/11, a clothing store, a stationery store, or anything you think your teacher will like. This way there's more flexibility so the teacher can pick what they want and need. Avoid picking out clothes or jewellery for your teacher as that is a little too personal; better to get a gift card and let your teacher pick just what they've been looking for.
Check out where you can get gift cards in Hong Kong.
8. Message(s) in a bottle
At local art supply stores, you can find plenty of things to get crafty. Find a glass jar and fill it with rolled papers containing messages from everyone in the classroom. If there's still space in your jar, you can fill it with candies too. It will be so heart-warming for your teacher to roll out each message from every student.
Get materials from these art supply stores in Hong Kong.
9. Mugs
Everyone loves a good cuppa coffee or tea – especially so when you're marking papers or setting exam papers and need some extra fuel. You can find mugs pretty much anywhere in Hong Kong but we're particularly fond of these customised mugs from the Lion Rock Press.
10. Picture collage
You can collect photos from all your classmates and make a collage to put in a photo frame to give to your teacher. You could also play a fun little game with everyone's childhood photo and have your teacher guess who is who!
Love playing with a camera? Check out how to get started with a film camera.
11. Notebooks
A good notebook goes a long way. Head to one of the many cool stationery stores around town and pick out something special for your teacher. A notebook is a nice practical gift, as you can customise it to make it truly special. Gift your busy teacher a flashy notebook to jot down class notes or a way to unwind by journalling.
Check out these stationery stores in Hong Kong.
12. Seat cushion
Teachers often have to stand for hours or sit in an uncomfortable chair, and let's face it: the seats at school aren't too forgiving on the body! So, add a little comfort to your teacher's day with a seat cushion. You can pick up a standard seat cushion or chair pad at Ikea, but we like the funky ones from Homeless as well.
Find cool decor at these home stores in Hong Kong.
We asked fellow teachers and ex-teachers in Hong Kong about their most favourite part of being a teacher…
"When a kid finally has that "aha" moment after all the times you've had to explain something to them." – E.
"Witnessing that students have been able to grow and improve under my influence." – Ms Mok
"When a struggling student makes steady progress, you know you've done your job well in teaching them." – M.
"Forming an emotional bond with students; the most heart-warming moment for me was when my students told me they missed me after I came back from my annual leave and their faces lit up after seeing me!" – Fashila
Still looking for gifts? Check out our gift guides and we're sure you'll find more inspiration! 
[This article was originally published in September 2021 and updated in 2023 by Min Ji Park.]