You can't really go wrong with gift cards! (Photography: dennizn)
Stuck with gifting ideas? Get these gift cards and vouchers in Hong Kong will keep every budget happy.
Searching for romantic gifts for your babe, anniversary presents for your husband, or birthday cakes for your best friend? Sometimes, it's hard to know exactly what they want, so vouchers are always a good idea. Here's our list of where to buy gift cards and vouchers in Hong Kong for every budget, ranging from those for fashion and food, to beauty, to electronics.
Where to buy gift cards and vouchers in Hong Kong
1. Spotify
Available at many electronic and retail stores, Spotify Premium gift cards are valid for a year from the date of purchase. Note that they can only be used for individual plans, meaning that you can't use them for Premium Family, Premium Duo, or trial offers. Moreover, the gift cards have to be used in the country of purchase. Just make sure you know what plan your friends use before getting them a Spotify Premium gift card. Side note: we have our own Spotify playlist that you have to check out!
Grab a Spotify Premium gift card in Hong Kong.
2. Cotton On
T-shirts, laptop bags, pyjamas, cushions… Cotton On offers a huge variety of products, giving you the flexibility to shop whatever you want. Redeemable in-store and online, Cotton On's e-gift cards range from $60 to $3,000. Once you purchase, the e-gift card will be immediately sent to your friend or family's email. And the best thing? There's no expiry date!
Shop Cotton On online, or visit its branches across Hong Kong.
3. SOGO
If you don't know what your colleague likes, you won't go wrong with SOGO gift certificates. As one of Hong Kong people's favourite shopping centres, SOGO has all the best designer stores, delicacies, cookwares, electronic appliances, and more. Furthermore, the mall hosts massive sales twice a year during which you can shop at as low as 70% off the usual price. Note that SOGO gift certificates last for three years and can only be purchased in person by cash or EPS.
SOGO, 555 Hennessy Road, Causeway Bay, Hong Kong, p. 2833 8338
4. Sephora
Beauty lovers, Sephora is the place for you. Shop its gift cards online or in person starting from $100. These vouchers are valid for one year from the date of purchase, giving you excuses to shop the your favourite eye palettes or limited lipsticks. Add a cute personalised message on the card and your BFF will be oh-so-touched!
Shop Sephora online, or visit its locations across Hong Kong.
5. City'super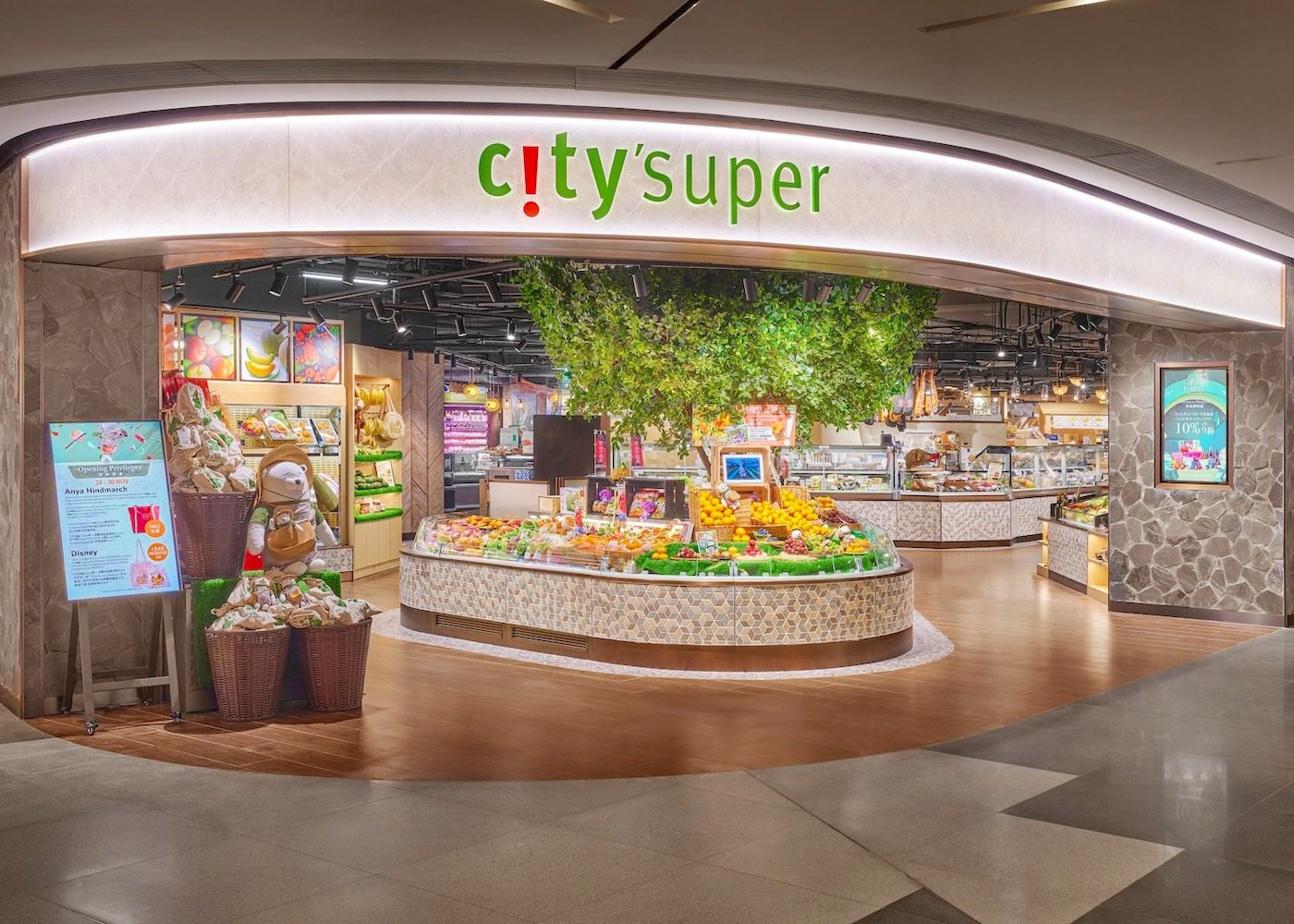 Because City'super is one of the most popular supermarkets in Hong Kong, a gift card for somebody to shop here will definitely come in handy. City'super gift cards come in a nice envelope and can be immediately used after purchasing them in the store. We like the fact that their gift cards last for three years, and that they can be used at Log-on and CookedDeli, too.
City'super has numerous locations in Hong Kong.
6. Broadway
Tech and home electronics outlet, Broadway, offers gift vouchers, cards, and e-cards which can be used in-store within a year. These gift cards are perfect for the tech lovers in your life as they give them the flexibility to select their own gadgets to fit their lifestyle. From earphones to cameras to air-fryers, Broadway has got all the essentials.
Broadway has numerous locations in Hong Kong.
7. Google Play
If your friend is a hardcore gamer, they'd be happy to receive a Google Play gift card. You can shop them online via HKTVmall or almost everywhere in Hong Kong – in convenience stores, bookshops, telecommunication stores, and more. We love how they never expire and are valid right after your purchase, making them convenient and flexible presents. Gift an endless selection of apps to the gamer in your life that they can pick and choose for themselves.
Find out more about Google Play gift card.
8. Black Sheep Restaurants
What better gift to give a foodie than a free meal?! Black Sheep Restaurants' gift cards are available as digital cards or physical cards (the latter can be delivered to you without extra charge). You can choose from a pre-set amount of $1,000 or $1,500, or enter any amount you wish for between $500 and $5,000 – how flexible is that? Each gift card is valid for 12 months, too, so your pal has plenty of time to feast!
Shop Black Sheep Restaurants' gift cards online.
9. M+ Membership
If your recipient is an art aficionado, an M+ membership will be the perfect gift for them. As an M+ Member or Patron, you'll treated like a VIP. Expect free access to special exhibitions and cinema screenings, private viewing hours, curated tours, members-only events, exclusive access to the M+ Lounge, and more. While an individual membership costs $600, you can gift yourself, as well, since a dual membership cost $1,000. For those aged 12 to 17 or are full-time students, you're eligible as Young Members; thus, you can enjoy half-priced memberships. Buying a present for a whole family? Opt for the M+ Family Membership, which goes from $1,200.
M+, West Kowloon Cultural District, 38 Museum Drive, Kowloon, Hong Kong, p. 2200 0022

10. Homeless Lifestyle Store
Know someone who's a fan of quirky home decor? Homeless Lifestyle Store's gift cards are perfect for them! Redeemable in-stores at specific locations, these gift cards range from $200 to $1,000. Each card is valid for one year, so your friend has plenty of time to spice up their living space with eccentric lamps or artistic figurines.
Find new ways to invigorate your living space with these home stores in Hong Kong.
Homeless Lifestyle Store has locations across Hong Kong.
11. Decathlon
Love being active? Decathlon's gift cards are waiting for ya! Ranging from $50 to $5,000, these gift cards can be redeemed both online and in-store. Your pal can stock up on anything from snorkelling gear to badminton rackets from some of the best brands in the biz. These cards are valid for two years and can be sent with a personalised message for the ultimate gift for adrenaline junkies.
Decathlon has locations across Hong Kong.
12. BlockBar
Into NFTs and rare liquors? This peculiar combination is what BlockBar specialises in. With gift cards ranging from US$50 to $1,000, your techie friend can own an NFT that corresponds to a physical bottle of liquor. As the wine and spirit investment world continues to expand, BlockBar can help guide your giftee into the collection game in a novel way. Help your pal break into the NFT game to own a bottle of liquor that BlockBar will keep stored for them until they want to crack it open.
Not sure what an NFT is, but wanna hop on the bandwagon? Check out our friendly guide to NFTs.
Find out more about BlockBar.
13. Apple
Stocking everything from laptops and smartphones to watches and apps, you can find something for everyone at the Apple Store. With an endless selection to choose from, why not let your giftee take the reins by emailing them a gift card for the Apple Store or App and iTunes Store. Apple Store gift cards can be redeemed both in-store and online with custom amounts ranging from $200 to $40,000 for any tech and accessories. Gift cards for the App and iTunes Store can be used to purchase songs, apps, and even audiobooks from an unending catalogue. What's convenient about these cards is that they can be emailed straight to your recipient along with a personalised message!
Apple has multiple locations across Hong Kong.
14. Lululemon
Who says you can't look fly while breaking a sweat? Get in on the athleisure trend and send someone a gift card from Lululemon this year. With both eGift and Physical Gift Cards available, you can send someone any amount from $10 to $1,000 to redeem either online or in-store. Leggings, bodysuits, swimwear, water bottles, and more can be purchased anytime with no expiration date and no restrictions.
Lululemon has multiple locations across Hong Kong.
15. Asaya, Rosewood Hong Kong
Seaview hydrotherapy pool, spinal mobilisation therapy, nutritional consultation… Asaya is an all-in-one wellness centre inside Rosewood Hong Kong where professionals help you achieve mental and physical balance. We think this is such a thoughtful gift as you can show your significant one how much you care about their wellbeing. Don't know what treatment your friends want to try? The Asaya gift card (from $500) gives them the flexibility to choose their own treatment. Alternatively, Rosewood also offers a hotel gift card (from $500), which recipients can redeem for accommodation, dining, plus spa services and products.
Read more about why we love Asaya.
Asaya, 6/F, Rosewood Hong Kong, Victoria Dockside, 18 Salisbury Road, Tsim Sha Tsui, Hong Kong