Enrol your little ones in the happy, healthy, and close-knit learning community at ICHK HLY
Give your kids an advantage by enrolling them in one of the best pre-schools in Hong Kong.
If you're thinking about education options for your young ones, then you'll definitely want to consider the best pre-schools in Hong Kong, as recommended by our littlest Honeycombers community members. The skills they learn at this stage will help them throughout their educational journey, no matter where it goes, from transitioning into an international school, understanding how they learn so they can best prepare for exams, and later, even giving them an edge when applying to universities.
The best pre-schools in Hong Kong
1. International College Hong Kong Hong Lok Yuen (ICHK HLY)
Celebrating its 40th anniversary this year, ICHK HLY Kindergarten and Primary is nestled in the vibrant countryside of Tai Po. With nature right on its doorstep, this institution has naturally become one of the leading schools in Hong Kong in terms of outdoor learning, creativity, and well-being. Everyday, the students get to play in spacious outdoor learning areas, which are made up of playgrounds, gardens, and even a mini forest! This play-based and holistic approach to learning encourages children to be resilient, get hands-on, and develop a personal connection with nature. After leaving Kindergarten, the kids enter the Primary School that shares the same amazing environment. Given the incredible effort to promote conservation through the school curriculum, it's no surprise that ICHK HLY recently won the "Sustainability Award" in the International School Awards 2023!
International College Hong Kong Hong Lok Yuen, 3 Twentieth Street, Hong Lok Yuen, Tai Po, Hong Kong, p. 3955 3000
2. The International Montessori School
Parents love this pre-school for the Montessori method that encourages creativity, independence and experiential learning, and the chance for English and Chinese language immersion. Kids love it because it's fun. The Foundation Groups and Casa dei Bambini programmes cover everything from sensory education and language to maths, history, science, and art. And, because each class has two teachers and a maximum size of 16 students, your child is sure to get the attentive learning they need. Depending on their age, students will attend a half-day class or full-day programme. There are four campuses in Hong Kong, so you're sure to find one within easy reach.
The International Montessori School has multiple campuses across Hong Kong.
3. ESF Kindergartens
For English-language pre-school programmes, it doesn't get much better than the ESF. The brand's five Hong Kong locations offer three-hour-long morning or afternoon sessions for kids between three and five years, all designed around the International Baccalaureate (IB) Primary Years Programme. The more structured approach gives students a jump start on literacy and numeracy skills, and even offers an introduction to Putonghua and the culture of China. Students who attend for two terms will also get priority access to interview with ESF Primary Schools, giving them a leg-up on the next step of their education.
ESF Kindergartens has multiple campuses in Hong Kong.
4. Fairchild Junior Academy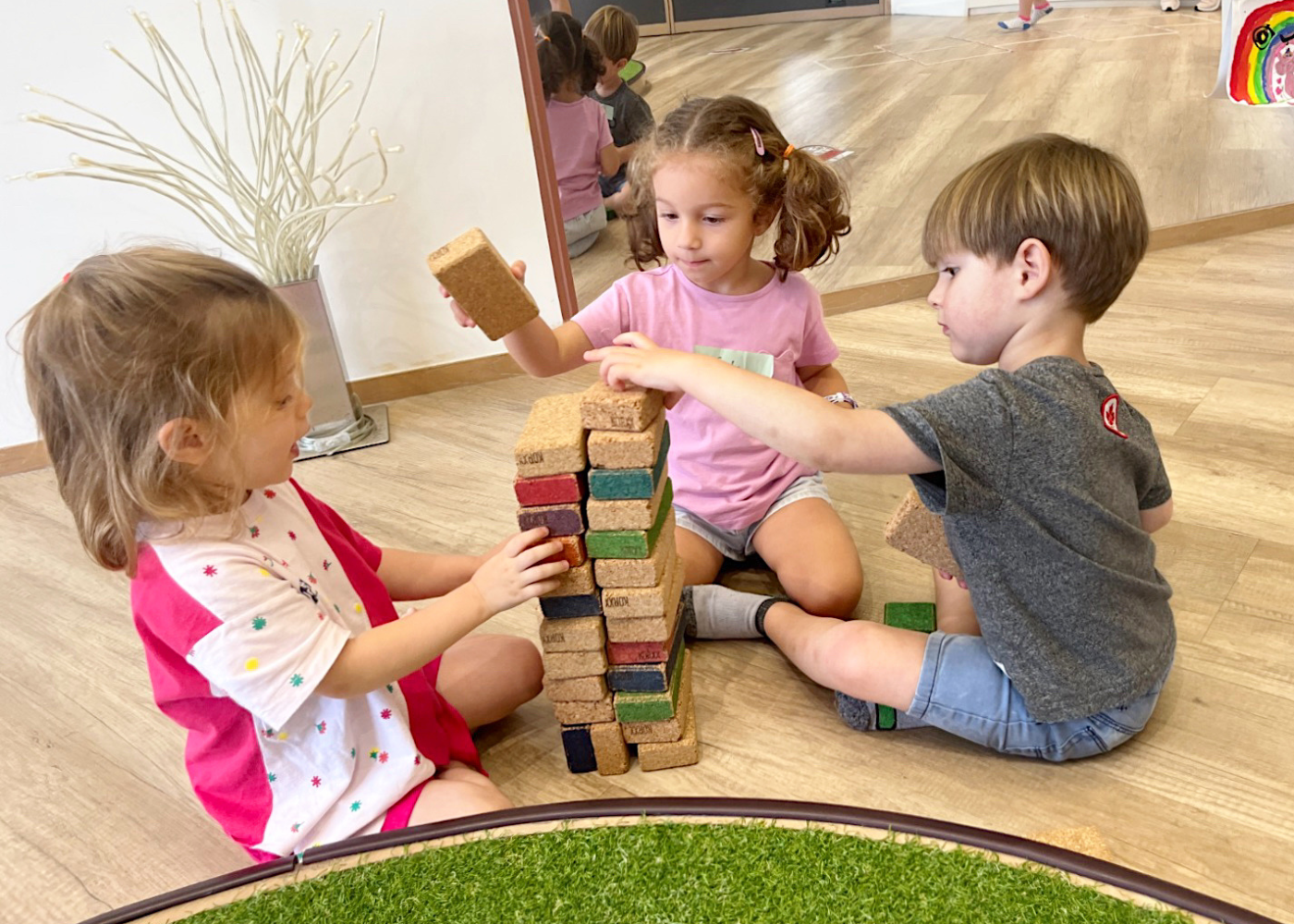 Combining the teaching methods of Ontario, Canada's Early Learning Framework and the Reggio Emilia approach, Fairchild puts its students in charge of their own development. With an emphasis on learning through inquiry and play, children here are encouraged to explore, get creative, and let their imagination run wild with fun, interesting activities that are suitable for a child's developmental stage.
The pre-school offers four sections for Infants (8-15 months, 60-minute sessions); Toddlers (16-23 months, 90-minute sessions); Transition (24-26 months; 2 or 3-hour sessions); Pre-Reception (36-48 months; 3-hour sessions). Parents can also choose to add-on extension activities such as Mandarin, Music & Dance, and Storytelling to give their kids an even more holistic start in education.
Fairchild Junior Academy, 22/F Park Commercial Centre, 180 Tung Lo Wan Road, Tin Hau, Hong Kong
5. Woodland
Popular with expats and open to kids between six months and six years, Woodland combines the EYFS (Early Years Foundation Stage) curriculum from England with the Montessori approach. Students are given a holistic education that helps them improve their communication skills, work on their physical and motor skills, and develop their social and emotional cues. Of course, they get a good foundation in reading, writing, and the arts too.
Woodland has multiple campuses across Hong Kong.
6. Tutor Time International
With colourful locations all over Hong Kong, this pre-school has become a top choice for parents thanks to its bilingual English-Mandarin immersion programme. Catering to kids between the ages of six months and six years, Tutor Time will have your tots nattering away in two languages while also laying the foundation for future success by helping them learn with sensory activities, art, music, movement, and more. Children also learn at their own pace, with the proprietary Tutor Time Ability Profile helping teachers monitor each child's progress so that they can create bespoke educational journeys.
Tutor Time International has multiple campuses across Hong Kong.
7. Malvern College Pre-School
Malvern College Pre-School Hong Kong offers an innovative learning experience through its pioneering Forest-Beach School programme. As one of the first schools in Hong Kong with certified Forest School leaders, Malvern emphasises child-led outdoor learning. Nature becomes their classroom for activities linked to the curriculum, like scavenger hunts that build teamwork and individual skills. This active, play-based approach balances child-initiated and adult-led experiences, allowing inquiry and hands-on learning to thrive.
Malvern College Pre-School has campuses in Sai Ying Pun and Yau Ma Tei.
9. Yew Chung International School (YCIS)
With a legacy spanning over 80 years, Yew Chung International School (YCIS) offers one of Hong Kong's most reputable early childhood education programmes. Central to their approach is a bilingual English and Chinese immersion environment that emphasises the holistic development of the child. The educational journey begins with the Infant & Toddler programme. Catering to children from 6 months to 2 years old, this syllabus focuses on nurturing essential communication and social skills. Transitioning from this foundation, the Pre-Nursery programme for two-year-olds fosters an environment of self-discovery and curiosity, paving the way for a lifelong love of learning. Building upon this early foundation, YCIS' International Kindergarten programme takes a further step in immersive education. Engaging children aged 3 to 6 years in child-led learning, the scheme introduces them to the world of music through violin lessons, reinforcing the school's commitment to fostering well-rounded development.
Yew Chung International School (YCIS) has multiple campuses in Hong Kong.
[This article was originally published in March 2021 and updated in 2023 by Catherine Pun.]