Photography: Kelvin Zyteng via Unsplash
What are you looking forward to doing once Singapore fully reopens? Here's our wish list if you need a little inspo!
Life as we know it will soon change for Singapore once the Covid-19 circuit breaker is lifted as we enter into three different reopening phases, which will be rolled out progressively after 1 June. Things won't go back to 'normal' anytime soon, though. Even now, as we adjust to working from home, donning face masks to step out of the house, and connecting with our loved ones virtually, we can't help but yearn to return to our pre-coronavirus routine. 
With that said, we're not in the clear just yet. We still have to practice social distancing, wash and sanitise our hands regularly, and stay in the pink of health. 
So to keep us going, we've put together a wish list of sorts – something to look forward to once we reach a new normal. In the process, we found ourselves reminiscing about things we might have taken for granted. We're not talking about partying in clubs or being sandwiched in a crowded train or bus; but rather, reconnecting with our loved ones and friends. If you're feeling anxious or down in the dumps, putting together a list of things to do in a post-pandemic world can actually be beneficial!
Firstly, I'd like to give everyone a big hug. My grandma's house will be my first destination. I'll also be planning lots of gatherings with my friends. And finally, having a picnic by the beach or someplace with an amazing view like Marina Barrage.
– Nicole Nithiyah, Senior Lifestyle Writer
The first thing I want to do is have a proper date night – I'm talking happy hour drinks, tapas and a big scoop of ice cream. Of course, we'll need to take a long walk after to burn off all the calories. I also want to watch a movie in an actual movie theatre (The Projector, IMY) and eat nachos.
– Jana Blanco, Associate Creative Services Editor, HoneyKids Asia
Can't wait to be back in Taiwan with the best scenic view of Alishan during the spring season. I remember looking at the stars at 3am and waiting for the sunrise. Oh, how breathtaking was this moment! This is one of my best memories in Taiwan. It's been two years and I wish to go back again.
– Armond Yeo, Videographer
My grandma just turned 90 years old! I'm really looking forward to visiting her, buying all the food that she loves and giving her a big hug.
– Edward Tan, Digital Marketing Manager
I am desperate to get back in the swimming pool and the gym (as much as I try to kid myself, I am NOT a runner!). It'll also be awesome to have some more options about how to keep the family entertained at weekends, and to meet up with loved ones.
– Amy Potter, HoneyKids Asia Editor
I'm really looking forward to weekends at Gardens by the Bay, picking up a flat white (and having it warm), visiting new exhibits and catching up with loved ones over a meal!
– Charis Lim, Digital Marketing Executive
I can't wait to see my fam and give 'em all a giant hug! It's just been my husband and I at home, so we've really been missing our entire family – especially the little kiddos who were born during the pandemic. It'll be so awesome to meet my loved ones face-to-face again – even if it's just over a huge home-cooked feast at home (thanks, grandma!).
– Benita Lee, Honeycombers Singapore Editor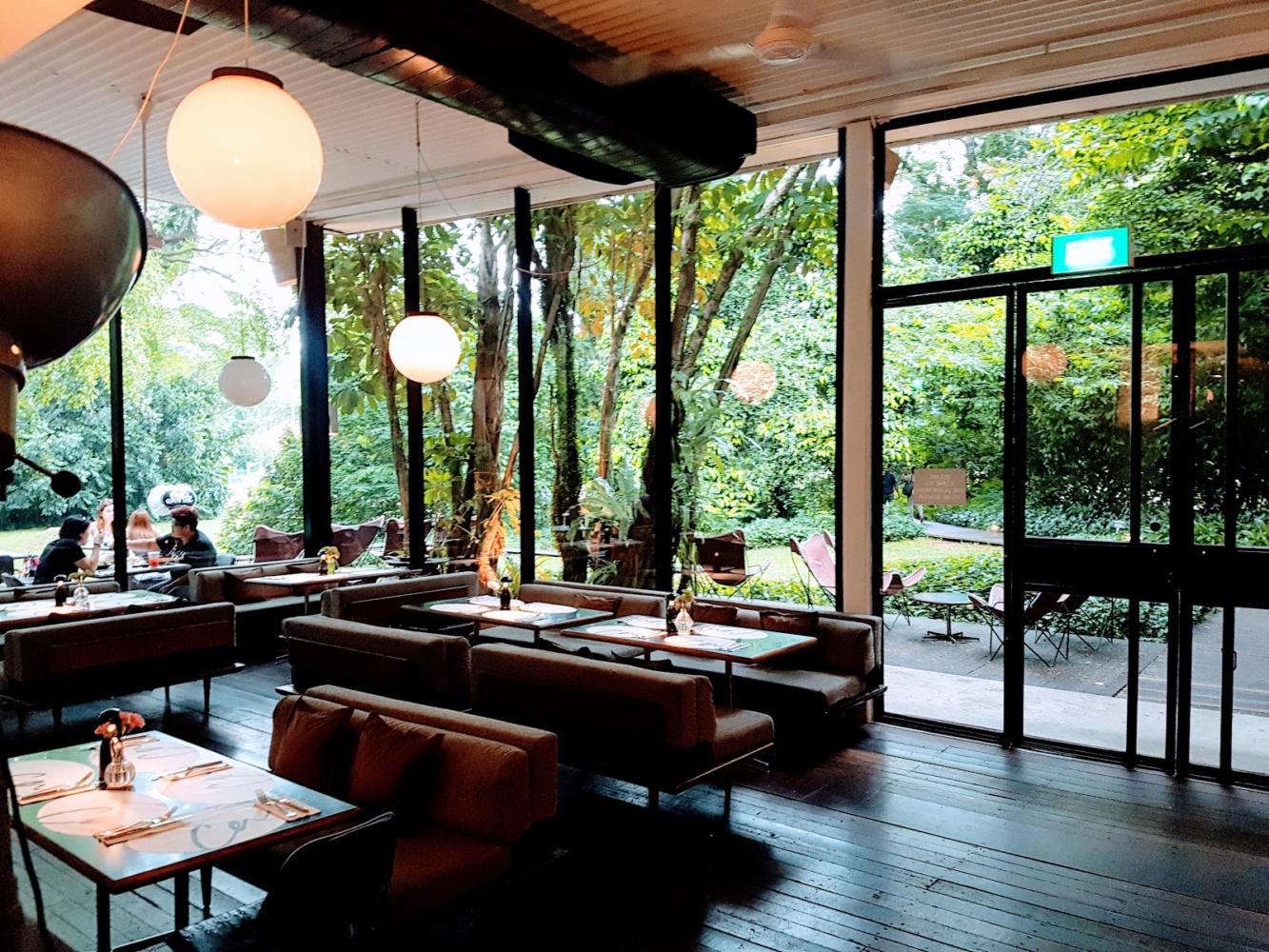 I want to drop by my grandparents' place – they're just a 5-minute walk away but we haven't been able to visit. I'm also looking forward to catching up with my friends over drinks or shopping. A weekend getaway might be on the cards too!
– Amelia Ang, Senior Creative Services Writer
Definitely looking forward to the gyms reopening. I'm probably in the minority, but home workouts are not for me! Once the gyms are back to business I'll be one of the first in line.
– Lord Acuña, IT Executive
Wanderlust is so real, especially when you're cooped up inside all day. And though you can take a virtual vacation, it's not the same as packing up your bags and hopping on a plane to explore a new city or revisit an old favourite! So, I'm really excited to do that once the circuit breaker is over and to see how the effects of the pandemic has affected global travel. Who knows what will happen? Maybe we'll have to leave adjacent seats empty on planes, which means more leg room for me!
– Melodi Ghui, Content Writer
First things first, I want to go to a really good Korean BBQ place with friends. After that, I want to satisfy all the food cravings I've been having ever since this circuit breaker began. I miss the freedom of being able to go wherever I want, whenever I want.
– Howie Yeo, Videographer
Once the circuit breaker measures have loosened up, I look forward to hanging out with my cousins again and giving their cats warm cuddles! We live really near each other and used to spend most of our weekends together watching movies, karaoke-ing and playing Monopoly. With the circuit breaker measures, there seems to be an empty void. I can't wait to fill it up with all the fun we had!
– Julia Azron, Graphic Designer
I am really excited to spend my weekends gallivanting around neighbourhoods like Tiong Bahru and Toa Payoh. I miss having brunch on a Sunday morning and also checking out the local bookstores. I am going to savour every bite of my avo toast once we reach a new normal where we're able to dine in at restaurants.
– Venkat Gunasellan, Lifestyle Writer