Photography: Cottonbro via Pexel
Does this maskne facial combat the effects of prolonged mask-wearing? We spill the deets.
In this new series, our writer Nicole shares her honest thoughts and first-hand experiences on beauty products and services. Hot newbies, cool new trends and things that make you go, "say what?" – join her on this fun ride. 
New year, same old acne. *rolls eyes* I'll laugh at the Covid-19 memes and stick to the restrictions but dealing with maskne is no laughing matter. Even though acne spot treatment sits high on my skincare routine, an uninvited guest will inevitably pop up. So, say the words "anti-maskne facial" and I'm sold.
Spa Esprit's Mask Avenger maskne facial review
I was stoked that my first facial of the year was called the Mask Avenger Facial. Shoutout to Marvel fans: Disney+ is coming really soon.
I made my way into one of Spa Esprit's cosy treatment rooms, spritzed on some hand sanitiser and stared into the starry ceiling while my facialist prepared for the facial. A relaxation exercise with essential oils and a short massage immediately calmed my senses. After the usual deep cleansing, she applied a peel solution and let the facial steamer do its work, softening stubborn dead skin cells and gunk left behind. Side note: Anyone else panic a little when the steamer gets too intense? #firstworldproblems
A superhero needs his weapons and so does this maskne facial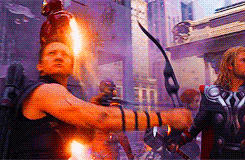 Now for the big guns. The Smartline Device, together with the Skin Scrubber applicator, is used to remove leftover dead skin cells and nasties that clog pores. Fair warning: Be prepared for a sharp noise. I found it far too glaring and even had to move away when the device got too close to my ears. Luckily, this step didn't last long and is also my only qualm from this facial. Aside from slight tugging, it was painless too.
The extraction wasn't as bad as I expected
I mentally prepped myself for the big one – the extraction targeting blackheads and whiteheads. I kid you not, an instrumental cover of Bohemian Rhapsody started to play during the extraction and TBH, it helped a ton. In all honesty, it was one of the least painful extractions I've had. Or maybe my pain threshold has increased. Or maybe the power of Queen is real. Well, pain is subjective so you'll have to try it for yourself.
The next step was quite electrifying
My facialist then soothed my skin with a layer of ampoule, gauze and then serum. It was time to put on The Electroporation Mask. It's no Iron Man mask but the device was still sleek AF, opening my pores further to prep for the next step. The final cool device of the day was the Electroporation handheld applicator. This baby uses ultrasonic and microcurrent therapies to mimic temporary pores in the cell membrane. So, all the good stuff from the serums permeate deeper into the skin's dermal layer. You'll feel a slight current sensation, especially around the bony areas – an interesting experience if you haven't done it before, but it's almost painless.
And then, it's massage central!
Say aye if you love a good facial massage. You're treated to an acupressure point massage and lymph drainage massage on the face, arms and décolletage. Not only is this relaxing but it also alleviates toxins and regulates your skin's lipid and moisture levels. Soft and hydrated skin FTW! The maskne facial ended off with a soothing treatment mask and another quick massage. Of course, the rest of your skincare goes on after.
Final thoughts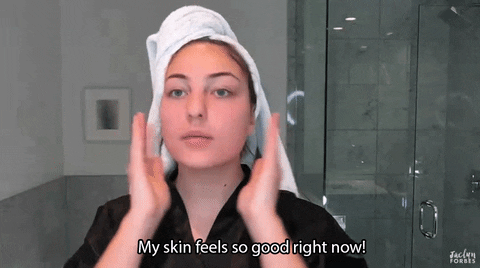 I left the place with a cleaner, smoother and livelier complexion. I wouldn't say it has removed my acne altogether since then but it certainly has managed small bumps and prevented new breakouts from coming. That is if I continue to look after my skin, after a day of mask-wearing.
The Mask Avenger Facial is now at $190 (trial price; U.P $390), 90 minutes, available at all Spa Esprit outlets including Raffles City Shopping Centre and Wheelock Place