We're slowly inching towards our new normal...
Can't wait for Phase 3 to kick off in Singapore? We bring you the lowdown, including changes like bigger social gatherings and rapid testing before events.
What a year it's been! Ever since Covid-19 wreaked havoc on our lives, starting with the circuit breaker, we've gone through one heck of a rollercoaster ride. But don't worry, there's light at the end of the tunnel. We may be in Phase 2, but we're heading in the right direction as community cases remain low. And the government announced on 20 October that Singapore may kick-start Phase 3 as soon as end-2020. Anxious to find out what you can expect? Read on!
Guide to Phase 3 Singapore
How will we get there?
Phase 3 is definitely good news for all of us, but let's be clear. It's not a complete return to pre-Covid life. Until we have a vaccine, we could be lingering in Phase 3 for a while, maybe even a year. However, activities will gradually resume, even as safety measures and efforts to test and trace the virus continue.
To ensure Singapore doesn't go the way of other countries that've reopened only to regret it, we'll have to keep up safe distancing, small group and social responsibility measures. The Multi-Ministry Taskforce is also launching a pre-event testing program for large-scale activities like weddings, business events, live performances and sporting events. That means faster tests (although less accurate) will be deployed and participants will have to get a negative result before they can attend.
Oh, and TraceTogether will be mandatory at popular public places by the end of December to allow for easier tracking and cluster prevention. So if you haven't downloaded it or collected your token from community centres, you might wanna do so ASAP. Or risk being unable to enter workplaces, schools, restaurants, malls and cinemas. The authorities want at least 70% of the population to be on it before we move into Phase 3, so you know what to do.
With all this set in place, Phase 3 could come into action before the end of 2020. Just in time for the festivities!
What will Phase 3 look like in Singapore?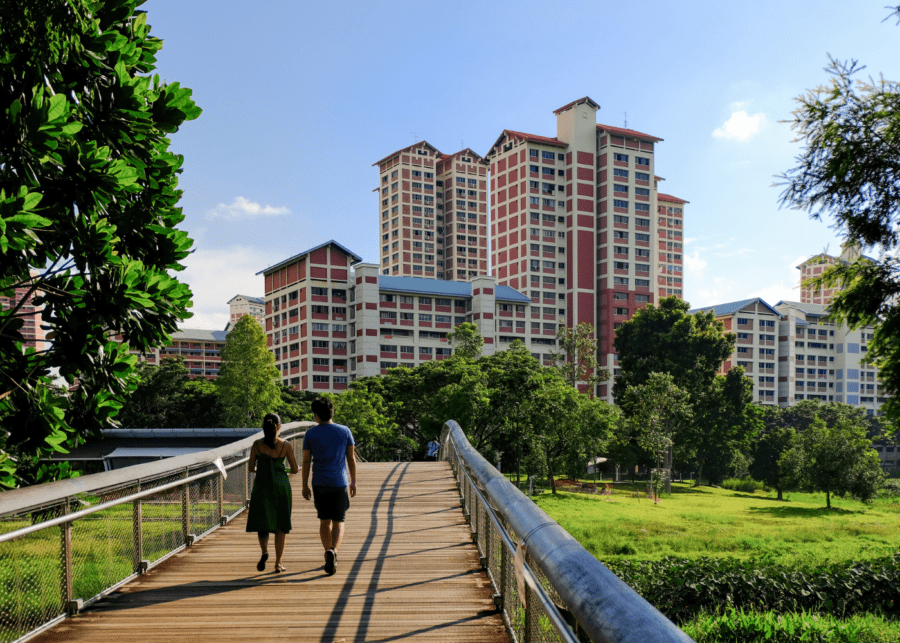 Rejoice, 'cos you'll be able to hang out with more friends and family members! Yup, the group size for gatherings and home visitors will increase from five to eight people. It's not quite in the extended family range (unless you don't have many relatives), but at this point, we'll take whatever we can get.
If you've been restricted by capacity limits at museums, attractions, places of worship and wedding receptions, take heart. Because Phase 3 Singapore will see multiple zones of 50 people allowed at such activities.
Being the bustling hub that we are, it's impossible to keep our borders closed for too long. So travel will resume gradually, with air travel bubbles (hello, Hong Kong!) and progressive border openings. Visitors from low-risk countries will be allowed to enter after taking a Covid-19 test instead of serving a Stay-Home Notice. Singapore Airlines will also restart its thrice weekly direct flights to New York in November to transport passengers and cargo.
What's still not allowed?
Unfortunately, places like bars, pubs, karaoke lounges and nightclubs are likely to stay closed as they're considered high-risk activities. Soz, party-goers and night owls. We know, we totally miss Singapore's vibrant nightlife scene too. It's been too gloomy a year not to let out your sorrows on a boozy high! Still, you can take small comfort in champagne weekend brunches, takeaway cocktails and house parties (if you don't wanna stop drinking by 10.30pm).
Do keep an eye out for pilot initiatives with stricter safe management measures though! The authorities are open to consider certain reopenings if they carry out steps like rapid testing and cut out loud music or intermingling between groups. CCTVs may be deployed as well. So… it sounds like clubbing could take on an entirely different look.
Anyway, we've come this far, y'all. Let's keep things moving forward so we can welcome Phase 3 in Singapore with open arms by the end of 2020!