Photography: Gustavo Fring via Pexels
Can't remember the last time you had a facial in Singapore? Don't fret, we tested these treatments so all you need to do is make an appointment.
You might have nailed the double cleansing routine or have your 10-step regime (just like the Koreans do it), but taking care of your skin is more than throwing on a face mask or using a pore strip. Look to the best facials in Singapore to find a procedure suited to your skin type, and have your skin checked, pores thoroughly cleaned and blackheads extracted – by an expert. We tried some next-level treatments at Singapore's best day spas and clinics for you. Ready for your post-facial glow?
Best facials in Singapore
1. Spa Infinity's Purifying Black Magnelight Facial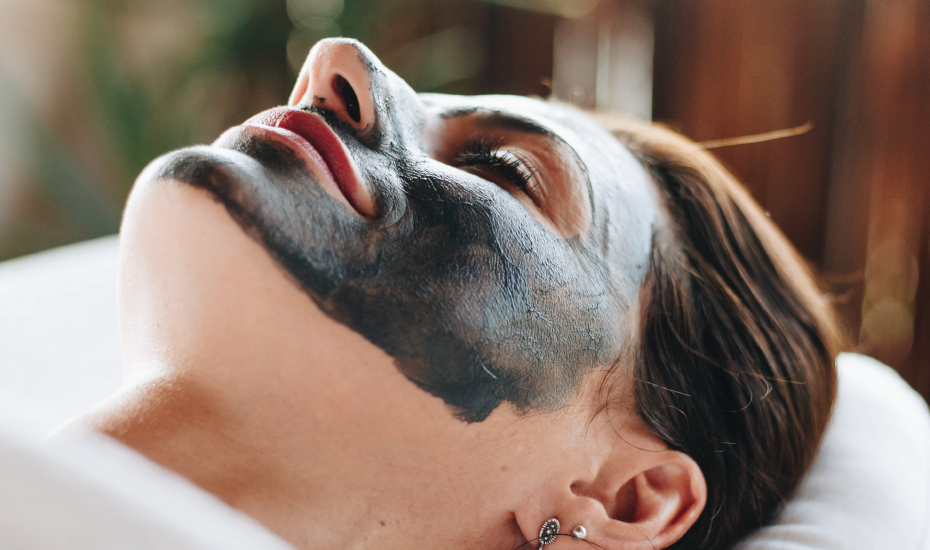 Spa Infinity wants you to put all stress aside and wholly commit to the Purifying Black Magnelight Facial – and commit we did. If your dull skin is in need of a deep detox or if signs of ageing are slowly creeping in, this is your go-to. For 75 minutes, we got a thorough cleanse, exfoliation with a papaya and pineapple enzyme infusion, extraction, application of a serum infused with cryotherapy, and a relaxing head and shoulder massage that took us to our happy place – but this is just the tip of the iceberg. The facial ends with a black magnetic mask: mud infused with ionised minerals to draw out the nasties. A magnet is then used to remove the product, leaving the good stuff like peptides, vitamins and antioxidants that neutralise free radicals. Just like us, you'll leave with glowy, supple skin that's ready to take on the world.
Perks! Enjoy the Purifying Black Magnelight Facial at a special price of $88 nett (75-min, U.P. $342.40).
Spa Infinity, #02-486, Suntec City Mall, North Wing Tower 2, 3 Temasek Boulevard, Singapore 038983
2. Bioskin's O2 Plasma Face Treatment
Raise your hand if you love a good oxygen facial. What's not to like? It adds life to tired and dull skin and keeps your face looking healthy and glowing like an ethereal goddess. Bioskin has got us psyched with its O2 Plasma Face Treatment. First, the benefits – boy, does this facial deliver! It has antioxidant properties, fights free radicals, boosts cell metabolism, hydrates skin, stimulates cell renewal, treats delicate areas around the eyes, and even helps with acne and acne scars. Ah, that's like music to our ears. Lay back and relax as the facial takes you through a rejuvenating session, complete with a face, shoulder and scalp massage. The facial takes about two hours – plenty of time to unwind! There's even an option to top-up for additional treatments like an eye treatment, face ampoule, and lymph massage.
Bioskin, multiple locations including The Centrepoint, Jurong East and Tampines Junction. check out the Instagram page for more updates
3. Skin Pple's experiential facials
Touted as the first in Singapore, Skin Pple's experiential facials combine cutting-edge skin tech with visual and auditory elements for an otherworldly experience. When we heard about the treatments – Chasing Rainbows and Star Gazing – we were stoked to try them. We went with Chasing Rainbows, a facial that not only rejuvenates the skin but also the body and mind. After making ourselves comfy on the bed, our esthetician threw on a weighted blanket over us. That, plus the relaxing music and calming visuals projected on the ceiling transported us to an oasis of calm.
Our esthetician preempted us before each step and explained every product going on our skin. Highlights include the Chasing Rainbows Illuminating Enzyme Mask, a gentle face peel with pumpkin enzyme that has antioxidant and exfoliating properties. An oxygenated jet is then used to cleanse and clarify the skin, followed by a triple ultrasound that tightens and activates collagen renewal. After the relaxing facial, we were directed to the vanity room which includes everything from makeup to a lint roller for a quick touch-up before leaving the place.
Skin Pple, $300 (80 mins), #03-08C, Ngee Ann City, Singapore 238872 
4. SW1 Spa's 24k Uplift
If you're on the lookout for a relaxing, luxurious facial that quickly hits refresh on your tired skin, then Dr Low Chai Ling's SW1 Spa has just the thing. We walked in for a lovely 90-minute hybrid facial fitting called 24k Uplift and strolled out looking (and feeling) rejuvenated. This special facial combines three treatments – it starts off with a whiff of lavender essential oil followed by cleansing and steaming to open those pores. Our skin was then pampered with an aqua-dermabrasion session using three solutions for exfoliating, toning and T-zone targeting.
Next, an ultrasound treatment (say hello to Sygmalift Technology) that does wonders for skin lifting and tightening. Finishing a peaceful and effective facial is a luxurious 24k gold face mask that not only hydrates but also brightens. Once the mask is off, a youth reset anti-ageing skin and eye serum is dabbed on while you sip on tea and get treated to a hand massage. We're happy to report that the results were instantaneous. In just 90-minutes, we left SW1 Spa's Paragon clinic with brighter and fresher skin.
This effective and peaceful skin lifting facial is priced at $535 for one session and $2,675 for six sessions.
SW1 Spa, multiple locations including Paragon and OUE
5. Wellaholic's WellaFacial
Are you a busy bee who twiddles her (or his) thumbs and easily gets restless during a facial? Honey, Wellaholic has got the perfect package. The spa treated us to WellaFacial, an anti-ageing treatment featuring its popular WellaBoost with four types of serums, microneedling and LED cell regeneration. We were one of the firsts to try this 'extra value deal' that left us with visible results. The treatment uses Elight technology that aids in removing wrinkles and fine lines, minimising pores and clearing the skin from pigmentation. A few zaps and flashes of red light and you're done – it's completely normal to feel slight stinging if you have more facial hair.
Next up, microneedling for acne scarring and wrinkles. For the uninitiated, microneedling is a procedure that lightly punctures the first layer of skin, using a handheld device that contains a cluster of tiny needles. Those with a lower pain threshold can opt for numbing cream but honestly, the procedure's totally tolerable. Just let the friendly therapist know if it gets too intense and they'll adjust the energy levels. Finally, we received the LED cell regeneration treatment, which uses different wavelengths to target skin elasticity, collagen production, as well as pesky blemishes and pimples.
WellaFacial starts from $329 per month. Pick from 1-month, 3-month, 6-month and 12-month packages.
Wellaholic, multiple locations including Tanjong Pagar, Orchard, Lavender, Kovan and Jurong East

6. Ceramique's BB Brightening Glow Facial
If pesky scars and pigmentation are ruining your day, Ceramique has just the right facial for you. The BB Brightening Glow Facial uses the latest technology in laser face rejuvenation. The result? A skin-rejuvenating treatment that caters to various problems like dark spots, uneven skin tone and age spots. The ultra-glow BB laser is used to penetrate the epidermis to target open pores, uneven skin tone and wrinkles. That's not all – it also stimulates collagen growth to renew damaged skin. Yup, that means this hefty tool treats skin discolouration caused by acne, photo-aging and age spots. Oh, and did we mention that it's non-invasive and pain-free? Plus, little to no downtime is required so you can go about your day after the 60-minute facial.
Ceramique Aesthetics, multiple locations including Orchard Central, Tampines 1 and New Bridge Road, book an appointment via WhatsApp
7. SG Face's Sensitive Skin Facial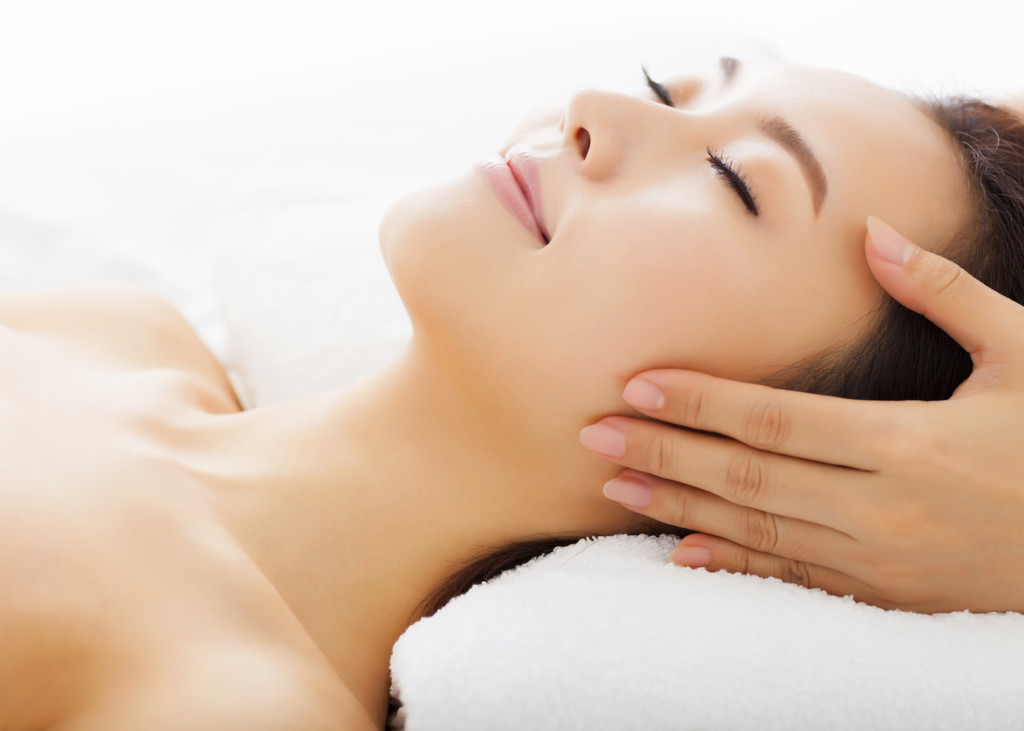 If your skin is clogged up but sensitive at the same time, you've probably had your fair share of facials that end up making your skin even more red and patchy. Try SG Face's Sensitive Skin Facial, specially designed to soothe irritation and redness, while hydrating the skin with its unique herbal-based treatment. We gave it a go and we're pleased to report that extractions are done with the utmost care, finishing with a skin-calming mask at the end. The neck and shoulder massage with essential oils left us feeling extra pampered. A 90-minute Sensitive Skin Facial is priced at $135 for the first trial (U.P $270).
Perks! First-time customers can enjoy 50% off all treatments.
SG Face, #03-42, Holland Road Shopping Centre, 211 Holland Avenue, Singapore 278967
8. La Source's La Bacial, a "facial" for the back
Apart from the usual facial selection, La Source has treatments for your back too. Take La Bacial, for example. It's a quick and restorative treatment for glowing skin. The treatment starts with a gentle scrub for exfoliation before moving on to a manual extraction process to clear out any pesky spots. To keep your skin healthy even after the treatment, Omega Light Therapy is used to banish acne-causing bacteria as well as help even out skin tone and improve collagen production. This keeps the skin supple and acne-free till your next appointment!
No time to go for a massage? No problem – the Bacial therapist throws in a quick massage before slathering a purifying mask from Inni by La Source. This mask uses humic acid, fulvic acid and trace elements to nourish and rejuvenate the skin for a gorgeous and hydrated glow. Plus, this mask features all-natural ingredients, so no parabens, additives or mineral oils.
La Source, $380 for 2 sessions (U.P. $456), #02-17/18, Voco Orchard, 581 Orchard Road, Singapore 238883
9. Sugar K's Organic Peel Bar
Removing your skin's top layer of dead skin cells sounds like a terrifying concept but what if we told you it improves skin texture, treats acne scars and evens skin tone? Sugar K Organic Peel Bar (a sister brand of organic beauty brand, Kew Organics) offers a gentle all-natural face peel made with a sugar cane-derived formula and a blend of citrus fruit acids. All you need is 20 minutes and you'll leave with a radiant boost. Trust us, we got to meet founder Lily Kew, and her out-of-this-world complexion speaks volumes about her products.
Sugar K Organic Peel Bar, $70 per session, enjoy 10% off for your first trial, various locations including Clarke Quay Central, Everton Park and Cluny Court.
10. Geranium's Gua Sha Face Therapy
Love a good gua sha sesh but just too lazy to do it yourself? Count on Geranium to give you a fulfilling facial. The spa has been around for nearly a decade and is still hitting it out of the park with its treatments. The Gua Sha Face Therapy is great for all skin types, especially those with acne conditions. Aside from a thorough cleanse, exfoliation and extraction, you're treated to traditional gua sha techniques to tone the skin, lift those facial muscles and stimulate lymphatic drainage (to eradicate toxins and bloating). The therapist will first work on one side of your face so you can see the difference for yourself. The result? A healthier complexion and firmer skin.
Geranium, $120 (90 mins), enjoy 40% off your first session, #01-01, BH Building, 26 Horne Road, Singapore 209062
Now that you're up to date with the best facials in Singapore, which ones are you up for?