Photography: Cat Welfare Society Facebook page
Whether it's adoption, protection, education or welfare, there are many ways to help make the lives of animals in Singapore better with these charities.
When most people think of helping animals, they think of adoption or donations of money or time, but there's a more direct way of offering your help. Go down to an animal care centre and volunteer your services in person.
There are many things you can to do to help, from the more labour-intensive stuff like cleaning and grooming to advocacy, public relations, and even photography. Most places could do with whatever help they can get, so here's  a list of animal charities where you can pledge to better the lives of animals in Singapore.
Mutts and Mittens
Mutts and Mittens sustains itself through its boarding wing, and proceeds go to feeding the rescued cats and dogs, as well as maintaining the kennels. Having cared for over 100 rescues, the charity is always open to volunteer help. Show some love to the canines and felines by being a buddy to them until they find their new forever home.
Mutts and Mittens, 59 Sungei Tengah Road, The Animal Lodge, Block B, #01-03/04, Singapore 699014
The Society for the Prevention of Cruelty to Animals (SPCA)
Arguably the most prominent animal welfare charity and adoption centre in Singapore, the SPCA receives about 400 pets and stray animals per month, sadly. Check out the volunteer roles available (there's heaps!) here to see how you can chip in.
The Society for the Prevention of Cruelty to Animals (SPCA), 31, Mount Vernon Road, Singapore 368054
Animal Concerns Research and Education Society (ACRES)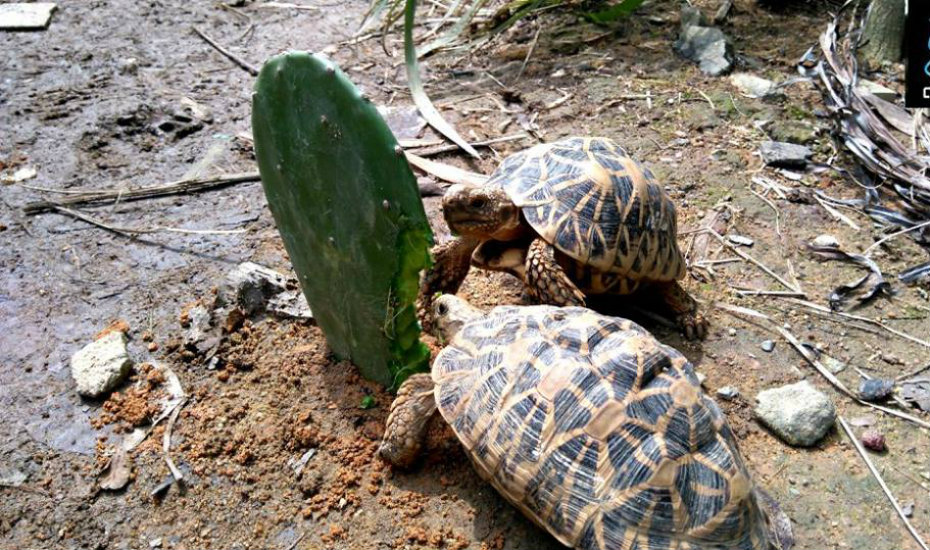 An animal protection organisation driven by its concern for the better treatment of animals, ACRES' focus areas include tackling the wildlife trade, rescue and rehabilitation, community outreach and also education and raising awareness about animal welfare. Go on a rescue mission to save wild animals, or for something milder, look after daily tasks to ensure rescued animals are happy and healthy. From birds and monkeys, to sugar gliders and snakes, ACRES aims to leave no animal behind.
Animal Concerns Research and Education Society (ACRES), 91 Jln Lekar, Singapore 698917
Cat Welfare Society
If you're a cat lover in Singapore, you'll know this amazing charity for their efforts in promoting humane, responsible and informed actions towards domestic and community felines through various campaigns, classes and workshops. Cat Welfare Society has always been run by a team of volunteers who dedicate much of their free time outside of their professional work to manage the society. They are always on the lookout for more volunteers to inject fresh ideas to improve the society, so if you think you have something to offer, get involved and join the fight for a better future for all cats.
Cat Welfare Society, Orchard Road P.O. Box 65, Singapore 912303
Love Kuching Project
This community-based cat rescue group has a strong following on social media and is very passionate about its cases. Its main focus is on rehabilitating stray cats which are injured or critically ill. Besides vet care, they also believe in holistic care through the use of supplements, essential oils and creating a good environment so the cats in care feel comfortable. Volunteer times are flexible; however, do contact them to confirm your slots. Follow them on Instagram to keep track of their cases!
Love Kuching Project, 216 Joo Chiat Rd, Singapore 427483
Save Our Street Dogs (SOSD)
Established by a group of animal lovers, feeders and rescuers, SOSD rescues, sterilises and re-homes stray dogs in Singapore. The non-profit animal charity also makes an effort to educate the public about them and advocate against the culling of these homeless canines. You can help SOSD by fostering or adopting the dogs under their care, sponsoring one or volunteering at the centre if you can't keep a pet in your home.
Save Our Street Dogs, 59 Sungei Tengah Road, Block T, Unit 01-42 Singapore 699014
Action for Singapore Dogs (ASD)
Giving stray and abandoned dogs a second chance at life, ASD is  always in need of volunteers to help out for various activities and tasks like walking the dogs, cleaning their living areas and grooming them. Volunteers report for duty at ASD adoption and rescue centres every Saturday from 11.30am to 2pm.
Action For Singapore Dogs, 80 Lim Chu Kang Lane 1, Singapore 718911
Oasis Second Chance Animal Shelter (OSCAS)
OSCAS is a charity and non-profit dog shelter in Pasir Ris that has been in existence since 2006. All the dogs in the shelter are mongrels rescued from the streets or from being culled. Stray rescue is hard work and the shelter is almost entirely managed by volunteers, and everyone is welcome to join.
Oasis Second Chance Animal Shelter (OSCAS), The Animal Lodge, 59 Sungei Tengah Rd, Block R, #01-33, Singapore 699014
Causes for Animals Singapore (CAS)
This animal welfare charity was set up to support homeless and unwanted animals in Singapore. They also promote community responsibilities, while working with government organisations to promote more humane and effective solutions for the management of strays. There is always space for volunteers to help out with donation drives and other events, adoption assistants, general upkeep of the centre and also dog-walking.
Causes for Animals Singapore (CAS), contact them for enquiries
Animal Lovers League
A registered no-kill shelter, Animal Lovers League is one of the largest and longest running animal welfare groups in Singapore. They've rescued over 700 cats and dogs and constantly need the support of the public to keep the charity running to continue care for the animals. They do, however, need volunteers who can commit on a long-term basis, especially on weekdays.
Animal Lovers League,The Animal Lodge, 59 Sungei Tengah Road, Block Q #01-29, Singapore 699014
House Rabbit Society Singapore (HRSS)
Yes, rabbits! Every year, hundreds of rabbits are abandoned at shelters or released outdoors in Singapore. At HRSS, one of the main roles of a volunteer is to educate people about the responsibilities of owning a pet rabbit through fostering, giving school talks and guidance counselling about rabbit care, helping out in the creative areas and communications at HRSS, and helping out at fundraisers to name a few.
House Rabbit Society of Singapore, contact them for enquiries