Life happens, coffee helps (Photography: StockSnap from pixabay)
On the lookout for the best coffee in Hong Kong? This guide is just what you need to live your best coffee life.
We like it in the morning and in the afternoon; when it's cold and if the sun is shining – it's coffee (and caffeine)! While there are so many new cafes in Hong Kong, we've scouted the best spots in the city that consistently impress, so you won't get disappointed with a less-than-perfect cup of coffee. Whether you are looking for a dog-friendly cafe to hang out at with your best friend, or a cafe with free WiFi to help you finish your writing, we've got you covered. If you're looking for good cafés in Hong Kong, then keep reading below.
Good cafés in Hong Kong (that we actually love, and we're coffee snobs!)
1. NOC Coffee Co.
This chain of cafes in Hong Kong is one of our ultimate favourites thanks to its great brews and excellent selection of food. Enjoy freshly made avocado on toast as you sip away on a creamy latte and watch the world go by.
Read our guide to cafés in Sai Ying Pun.
NOC Coffee Co. has several locations across Hong Kong.
2. Fineprint
If you're looking for Australian-style cafes in Hong Kong, then Fineprint is an absolute must. The team serves banging flat whites and even roasts their own coffee, Redback, in Hong Kong. It's all freshly roasted every week at their production space in Lai Chi Kok, and they are all about transparency when it comes to their supply chain.
Fineprint has several locations across Hong Kong.
3. Blue Bottle Coffee
A rising player in the specialty coffee game, Blue Bottle Coffee is making its mark on Hong Kong one cup at a time. Whether you prefer single origins or coffee blends, this place has you covered with its traceable sourcing and small batch roasting that ensures you taste quality in every sip. Notorious for its Instagrammable shops, don't forget to snap a picture with your drink to get those likes!
Blue Bottle Coffee has several locations across Hong Kong.
4. Knockbox Coffee Company
Now here's a place that serves a gorgeous cup of coffee. Knockbox Coffee Company whips up speciality coffee on the regular for its devoted patrons looking for that kick of caffeine to get their day going. The cappuccino is one of the best in town with just the right amount of foam. If you want to learn how to recreate a perfect latte on your own, you're in luck because Knockbox Coffee Company offers workshops and courses to hone your coffee-making skills.
Knockbox Coffee Company has several locations across Hong Kong.
5. Kaffeine
Looking for a mighty brew in Sheung Wan? Kaffeine serves delicious coffee from its location on Jervois Street, and we love their chocolate French toast too!
Kaffeine, 108 Jervois Street, Sheung Wan, Hong Kong, p. 2639 5100
6. Ninetys Roastery
The Ninetys franchise may already have quite a few branches in town, but it only has one roastery – Ninetys Roastery in Causeway Bay. Not only does the team create their own blends, but they also roast them in-house. Be sure to try their award-winning fruity blend while you're there.
Ninetys Roastery, Shop 116, 1/F, Lee Garden Two, 28 Yun Ping Road, Causeway Bay, Hong Kong, p. 2167 8684
7. Bound Kowloon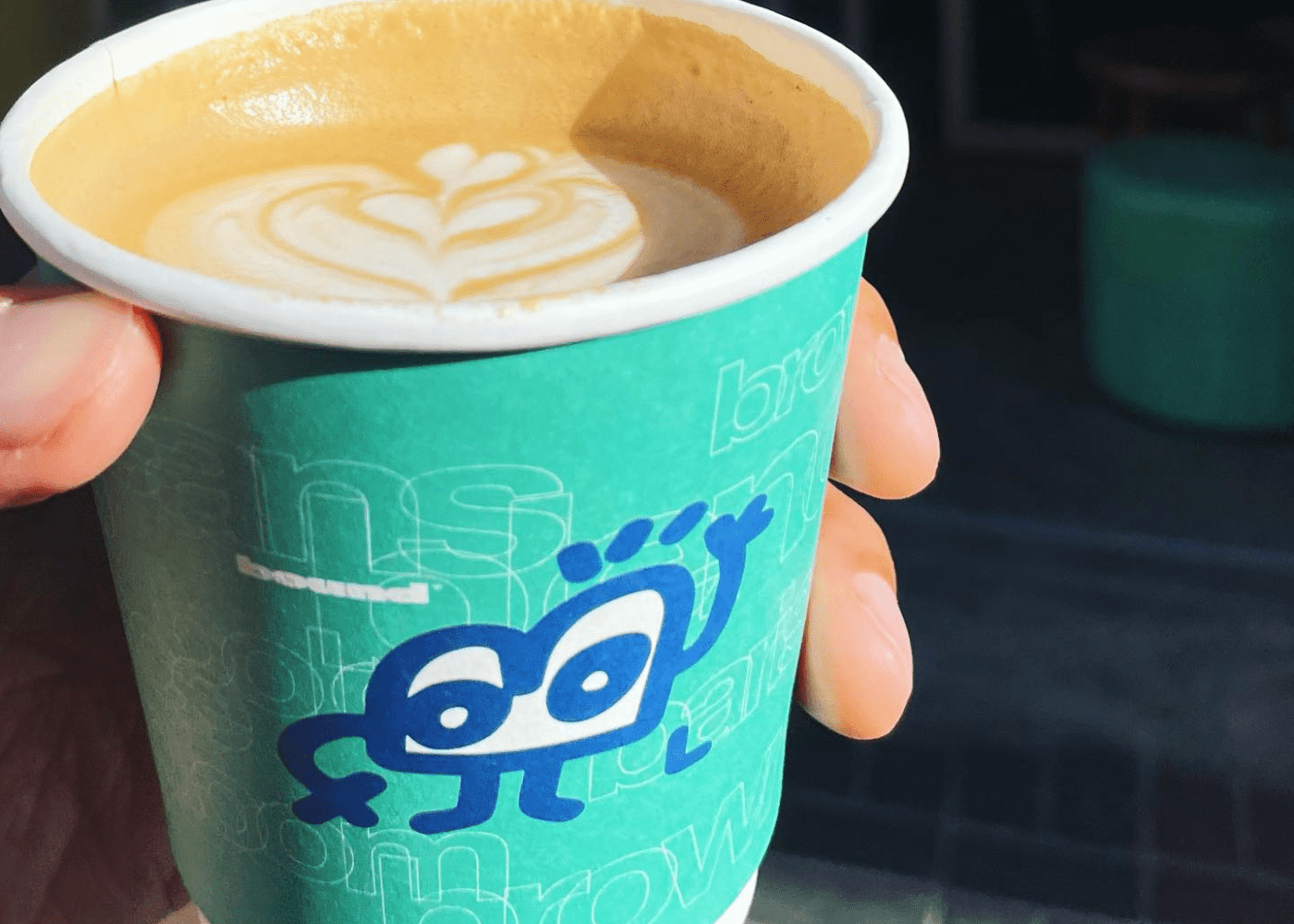 Technically a bar that serves great coffee, Bound Kowloon is one of our fave places to visit in Prince Edward. Expect chill creative vibes, art-filled walls and occasional live music acts to spice things up.
Read our guide to cafés in Mong Kok and Prince Edward.
Bound Kowloon, G/F, 32 Boundary Street, Prince Edward, Kowloon, Hong Kong, p. 2396 6488
8. Urban Coffee Roaster
Not many cafes can manage to excel in both their food and drinks menu, but Urban Coffee Roaster really has the best of both worlds. With an impressive range and quality of beans, blends, and dishes, on top of seasonal items, you're bound to find something new every time you visit UCR's various branches across the city.
Urban Coffee Roaster has several locations across Hong Kong.
9. Nutsy Coffee Bar
For decades, The Antipodes has been known to make some of the best coffee in the world, and Nutsy brings Australian-style coffee to Quarry Bay. This tiny store brews some of the finest cups in the city, making the creamiest flat whites and offering a selection of different milk – Aussie, Aussie, Aussie, Oi, Oi, Oi!
Nutsy Coffee Bar, Shop 6B, G/F, Hoi Kwong Court, 13-15 Hoi Kwong Street, Quarry Bay, Hong Kong, p. 9245 2747
10. Winstons Coffee
Winstons Coffee uses Allpress beans from New Zealand, and we just can't get enough. No matter if you like it strong and black or if you prefer it creamy and white, these guys serve up coffee the way it should be, plus they can even throw some into a cocktail if you need that extra push mid-week – just saying… They also have a branch in Kennedy Town.
Check out our fave cafés in Kennedy Town.
Winstons Coffee has multiple locations across Hong Kong.
11. Coco Espresso
The team at Coco Espresso delivers some of the tastiest coffee in town, time after time. A family-owned and operated business, the award-winning baristas brew creamy lattes and perfect long blacks using beans that are sourced from some of the finest locations before being blended and roasted in Hong Kong. We always love the smell as you walk through the doors at their many locations across Hong Kong.
Fun fact: their roastery is at The Mills, so you can enjoy a good brew as you check out all the art and design stores.
Coco Espresso has several locations across Hong Kong.
12. 18 Grams
18 Grams was one of the original bringers of espresso to Hong Kong and has made quite a name for itself throughout the region. Consistency is key here, as you are bound to get a stellar flat white and a perfectly executed long black every time you order. The bonus is the fact that the staff are super friendly too.
18 Grams has several locations across Hong Kong.
13. Nodi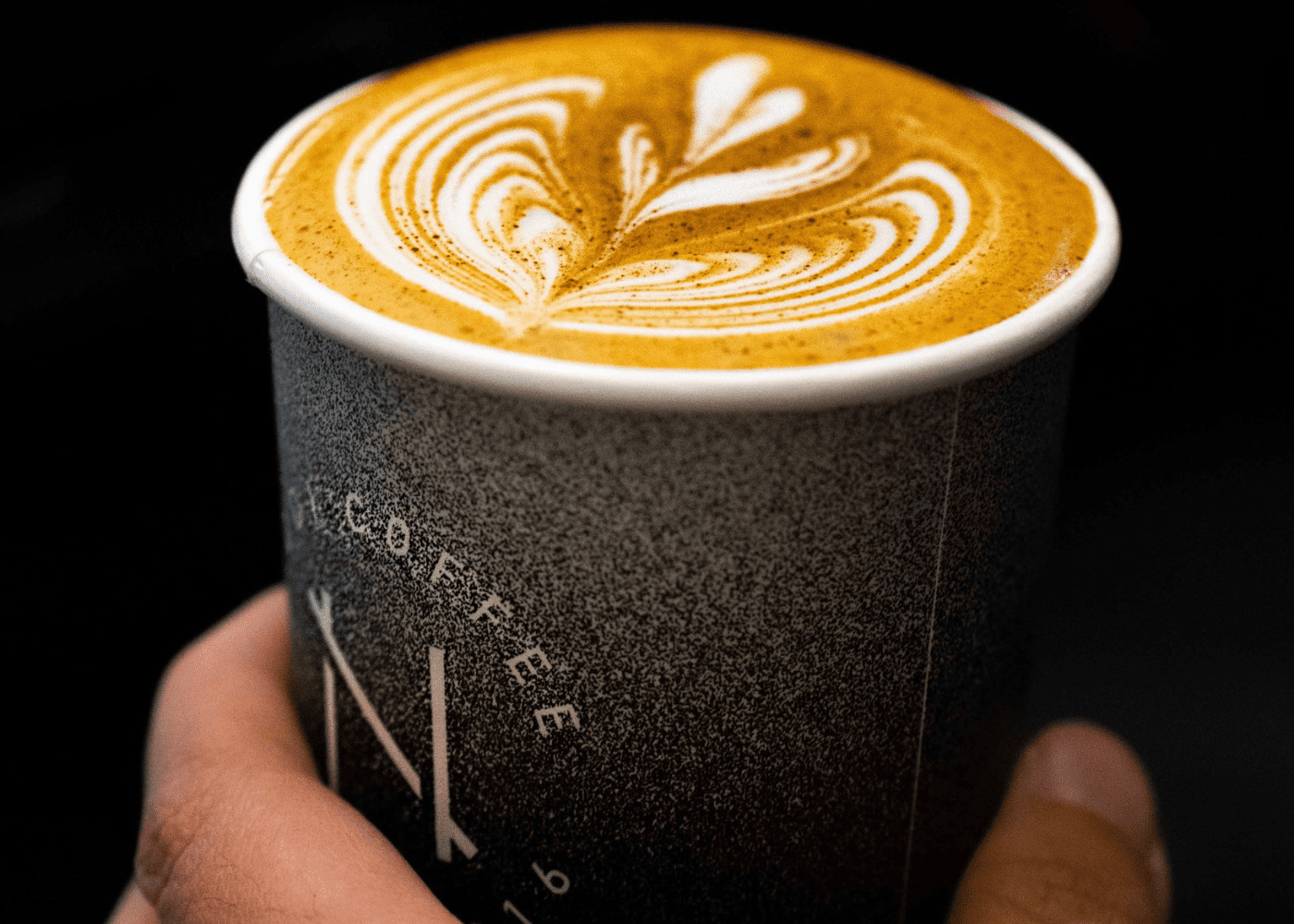 Meaning knot in Latin, Nodi aims to connect coffee lovers with premium coffees. Head to their grab-n-go espresso bar where baristas will guide you through their exclusive collections of coffee beans. Their americano has a fruity, sour aftertaste, while their lattes are very rich and creamy. Other than beverages like flat white and cappuccino, baked goods like muffins and cakes are also available.
Nodi has several locations across Hong Kong.
14. Starting Over Espresso
Looking for a picture-perfect cafe with excellent coffees? Starting Over Espresso cannot be missed. Jeffie Cheung, the founder of this cafe, is a winner of the 2014 and 2017 Hong Kong Region Toper Roaster Master Championship, so their coffee bean quality is outstanding. Customers can learn about brewing knowledge as their staff makes pour-over coffees at the table, and get a cool photo at their blue telephone booth outside. If you're a hardcore coffee maniac, make sure to shop some single origin coffee beans from Colombia, Ethiopia and Indonesia on your way out.
Starting Over Espresso, G/F, 17 Old Bailey Street, Central, Hong Kong, p. 9242 5433
15. Koffee Mameya
A popular coffee shop from Japan, Koffee Mameya in K11 Musea offers Geisha, Microlot Coffee, and other fine coffees in a calming ambience. What's cool about Koffee Mameya is that guests can receive one-to-one consultation where professional baristas will pick the right coffee bean for you. This is a great hub for those wanting to sample some of the rarest coffees in the world under professional guidance.
Koffee Mameya, Shop B217, Floor B2, K11 Musea, 18 Salisbury Road, Tsim Sha Tsui, Hong Kong
16. Rest Coffee Gin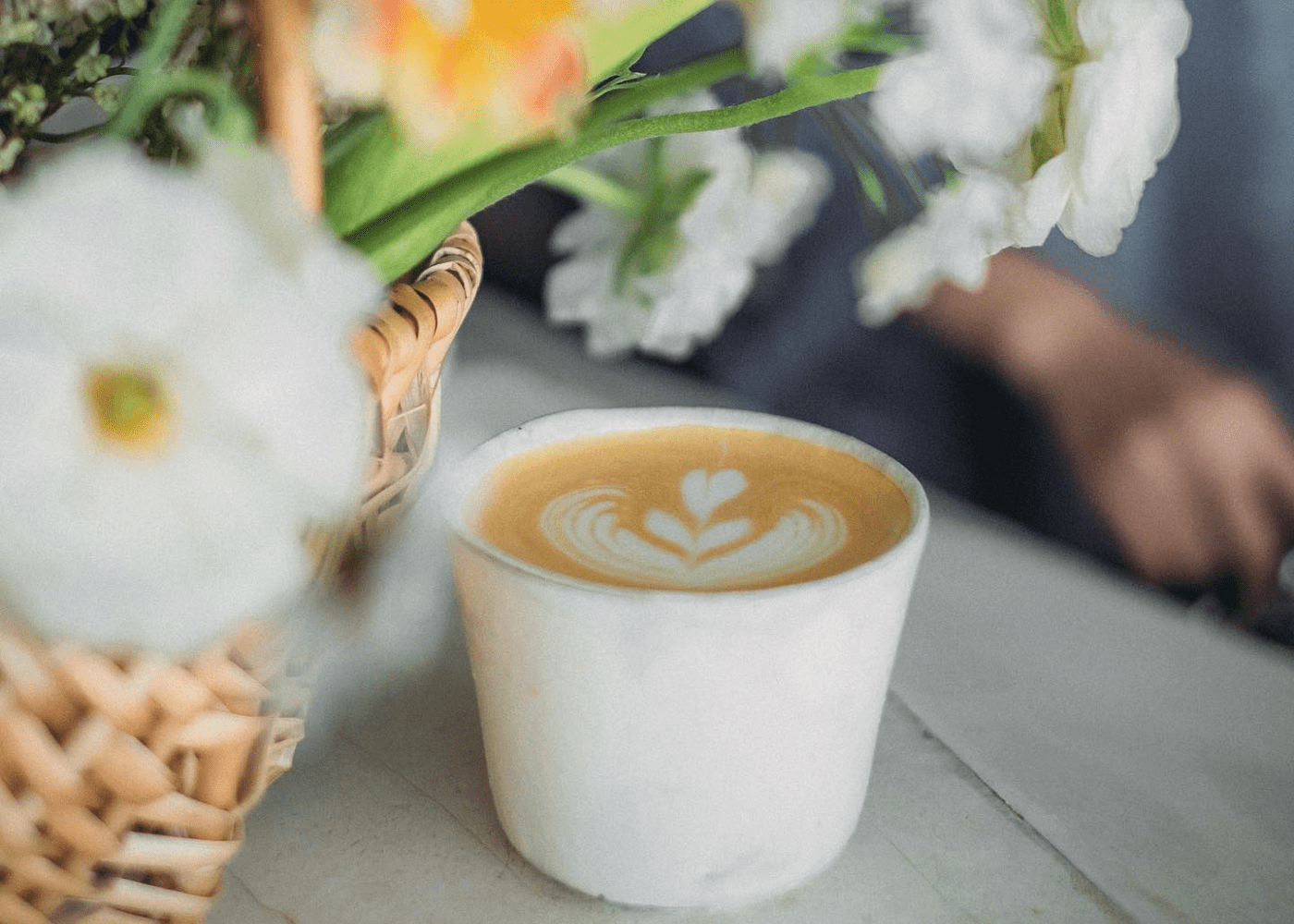 A coffee house during the day and a gin and cocktail bar at night, Rest Coffee Gin is one of our fave hangouts for a reason. The owner sources some of the best single origin coffee beans from all around the world, experiments with the ingredients and makes seasonal menus from time to time. Their take-away blue-dye cups are beautifully crafted that they will elevate your coffee enjoyment to another level. If you understand Cantonese, we highly recommend you to check out their Instagram posts that talk about various coffee knowledge and behind-the-scene stories.
Rest Coffee Gin, Shop GF-04, Art Park, West Kowloon Cultural District, Tsim Sha Tsui, Hong Kong, p. 2697 8938
17. % Arabica
Established in 2014 in the beautiful city of Kyoto, Japan, % Arabica is one of the fastest growing specialty coffee brands in the world. Serving premium single origin coffees in a minimalistic setting, % Arabica has attracted many coffee lovers over the years. Single Origin Espresso is % Arabica's must-try menu, but Spanish Latte is another great option for those who don't want too much caffeine for the day.
% Arabica has several locations across Hong Kong.
18. Kubrick
As any coffee lover knows, one thing that pairs perfectly with a freshly brewed latte is a really good book. Thankfully, Kubrick in Yau Ma Tei offers both due to its location next to the bookshop at Broadway Cinematheque. Rich and creamy coffee is the flavour of the day here, with skilled baristas cranking out consistently good brews. It's a great place for a lazy weekend.
Read our guide to cafés in Yau Ma Tei and Jordan.
Kubrick, Shop H2, 3 Public Square Street, Yau Ma Tei, Hong Kong, p.2384 8929
19. Project C
If you're looking to grab-and-go with a fresh cup of coffee, get your fix at Project C, a small store next to Lee Garden One. A cafe specialising in hand-drip and artisan coffee, Project C is an intimate space with cool, concrete interiors, typical of the industrial chic style. There are no seats here, so you'll have to stand while you drink, or you can walk away with your java after ordering from the moon-like, circular window at the entrance.
Project C, G/F, 29 Hysan Avenue, Causeway Bay, Hong Kong
20. Elephant Grounds
Founded in Hong Kong in 2013, Elephant Grounds has become a renowned specialty coffee shop and brunch destination, expanding beyond the city with locations in Beijing, Chengdu, Guangzhou, and Manila. With a focus on creating an immersive coffee experience, Elephant Grounds roasts their own beans in-house to craft signature blends and single-origin varieties. The spacious shops, including the latest flagship with a roastery and artisan bakery, offer visitors a tranquil urban oasis.
Elephant Grounds has multiple locations across Hong Kong.
21. Hazel & Hershey
When it comes to cafes in Hong Kong, the team at Hazel & Hershey never disappoint in creating a perfect cup of coffee every time. If you are a black coffee drinker, this is where you want to head for a cup with just the right amount of crema and a gorgeous tiger line. And the goodness doesn't stop at the cafe either, as these guys also specialise in retailing all the beans and coffee paraphernalia you could ever need.
Hazel & Hershey, Shop 3, 69 Peel Street, Central, Hong Kong, p.3106 0760
22. Pause It
It's not easy to find a spot to take a break in the bustling Mong Kok, and that's why Pause It is a rare gem in the area. With high ceilings, minimalist interiors, delicious bites, and great coffee, this cafe is the ideal spot to hit pause, enjoy some java, and catch up with your friends. Those who are on the Island side, Pause It has a branch in North Point as well, so there's no excuse to miss out!
Pause It has locations in Mong Kok and North Point.
23. Apt. Coffee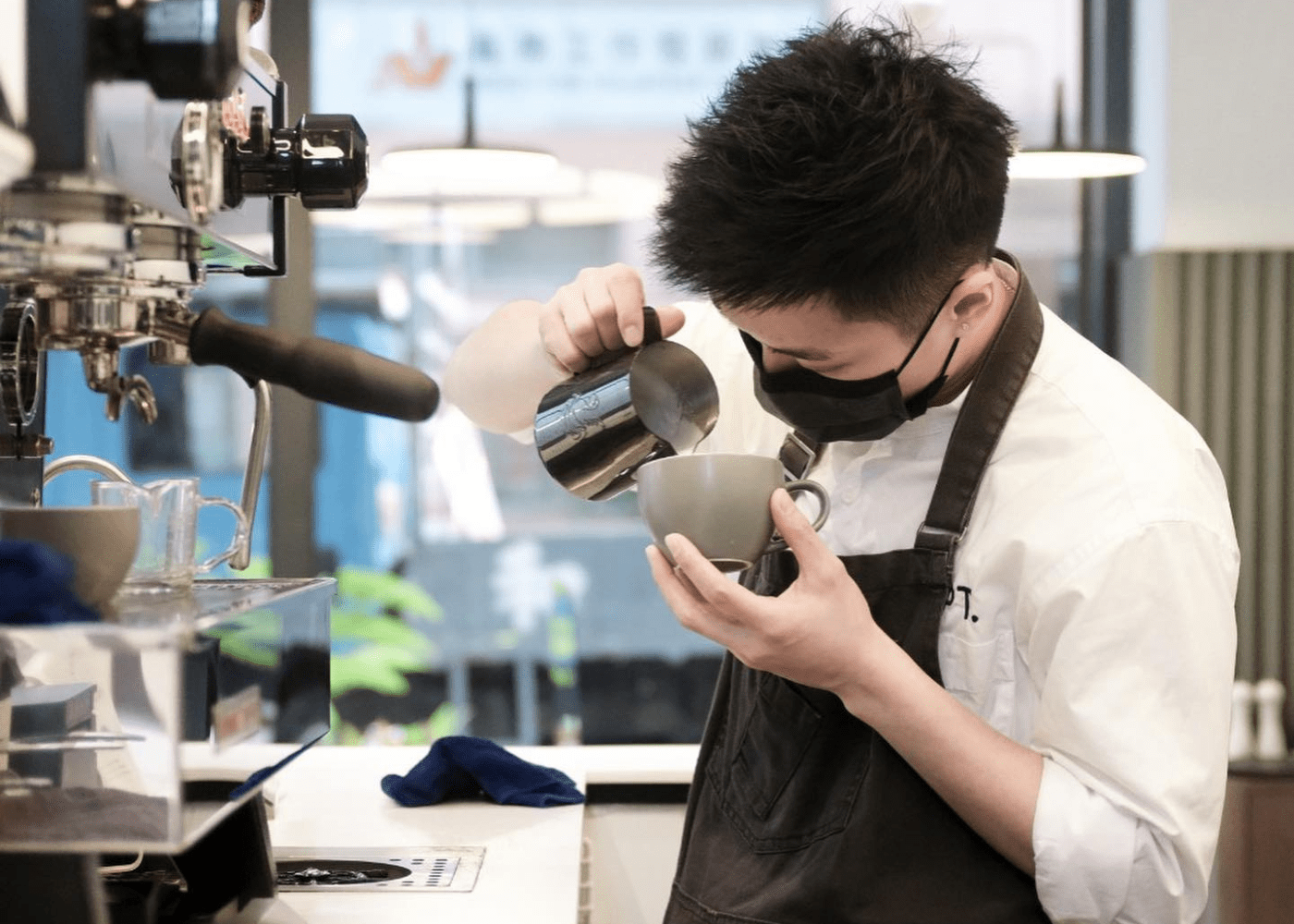 Looking for a cafe experience that caters perfectly to your tastes? Say hello to Apt. Coffee, which stands for "a personal tailor". Here, baristas don't just take your order – they collaborate with you to craft bespoke beverages and bites customised to your preferences. Select your ideal roast profile, flavour enhancements, and milk texture. Whether you're a black coffee purist or prefer strawberry-infused lattes, Apt has you covered. After placing your order, relax in their cosy yet eclectic space and enjoy the fruits of your flavour labour.
Apt. Coffee has multiple locations across Hong Kong.
24. Melrose Coffee
Tucked away on a quiet Soho street, Melrose Coffee transports visitors to the sunny shores of California with its breezy, beach-chic aesthetic. Splashes of coral and rose adorn the entranceway, leading into a light-filled oasis far from Central's hustle and bustle. Sip on specialty coffee sourced from Honduras as you nibble on vegan pastries from Ovule Bakery, or opt for avocado toast drizzled with chilli oil for a little local flair. At Melrose Coffee, Angelenos and Hong Kongers alike can soak up the laid-back, sun-kissed spirit of LA.
Melrose Coffee, G/F, 46 Elgin Street, Central, Hong Kong
25. Ralph's Coffee
Iconic American fashion house Ralph Lauren has ventured into the coffee world with their stylish cafes. Decked out in Lauren's signature aesthetic of dark wood, green tiles, and classic checks, the airy shop evokes Old World charm. Sip on specialty coffee blends roasted in-house while browsing racks of Polo apparel and accessories like hats, tees, and totes. Indulge in artisanal chocolate bars from Brooklyn chocolatier Fine & Raw for the perfect caffeine and cacao fix.
Ralph's Coffee has locations in Central and Tsim Sha Tsui.
Mymy Caffe (closed)
Perhaps the funkiest – and tiniest – cafe in Hong Kong, Mymy is run by passionate coffee connoisseurs who know how to craft their brews to perfection. Using the finest Italian coffee, the baristas at Mymy can whip up the tastiest double espresso in no time – perfect for an early morning fix.
Mymy Caffe, Shop E1, G/F, Kam On Building, 176 Queen's Road, Central, Hong Kong, p.6840 0902
The Usual Place (TUP) (closed)
Samson and the team at The Usual Place know good coffee, in fact, he roasts his own beans in Yuen Long to his own very exacting standards. The result is perfect coffee every time, whether you drink espresso, flat white or prefer a mylk alternative like Oatly. The fact that this place is set inside an Italian motorcycle shop with views of the park and is dog friendly just bumps it up the list. It's our Sunday morning haunt.
The Usual Place, 33 Praya, Kennedy Town, Hong Kong
Polygon Cafe (closed)
Sitting pretty in our very neighbourhood of Sai Ying Pun, Polygon Cafe is the perfect space to while away the hours with a good book. They even have a not-so-secret garden, but you'll have to race to get a seat on the weekends! This is definitely one of our favourite cafes in Hong Kong.
Polygon Cafe, G/F, 14 Second Street, Sai Ying Pun, Hong Kong, p. 2915 8878
Artisan Room (closed)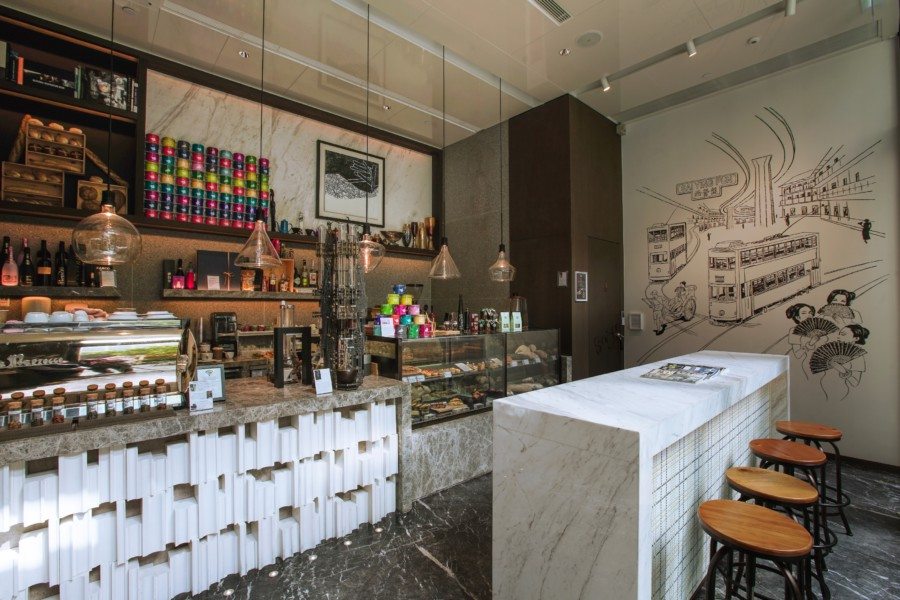 Drop into Artisan Room and you will find yourself in the ultimate coffee paradise. As the name suggests, this place takes coffee to a truly artisanal level by using paraphernalia such as The Goth Steampunk Dutch Korean Cold Brewer. The only one of its kind in Hong Kong, the structure stands at 3.5feet and includes brass valves and glass tubes, injecting a unique flair into the coffee brewing process. This is definitely one of our favourite cafes in Hong Kong.
Artisan Room, 8 South Lane, Shek Tong Tsui, Hong Kong, p.2656 3198
Interval Coffee Bar (closed)
Located in Central, this cool coffee shop makes some of the tastiest flat whites and long blacks in town. Don't miss out on the bar pop-ups and other exciting events that they host.
Interval Coffee Bar, 33 Wellington Street, Central, Hong Kong, p. 2570 7568
Café Life (closed)
If you're hanging around PMQ, then you can't miss out on grabbing a tasty coffee from Café Life. The staff here are absolutely lovely, and are sure to put a smile on your face.
Café Life, S106, PMQ, 35 Aberdeen Street, Central, Hong Kong, PMQ
[This article was originally published in August 2018 and updated in 2023 by Catherine Pun.]