Are you ready for the climb? (Photography: @allan-mas via Pexels)
Whether you're a seasoned pro climber or just starting out, these are the best climbing gyms in Hong Kong.
For many, Hong Kong is known as a concrete jungle, but our city is never short of fitness options, thanks to its scenic hiking trails and innovative workout spots. If pumping iron at gyms in Hong Kong or getting on the mat at these yoga studios isn't for you, then consider climbing to new heights at one of these well-equipped and pioneering playgrounds. From Asia's first Augmented Wall to planning your climbing route on iPads, check out the best climbing gyms in Hong Kong for a unique workout experience.
The best climbing gyms in Hong Kong
1. Verm City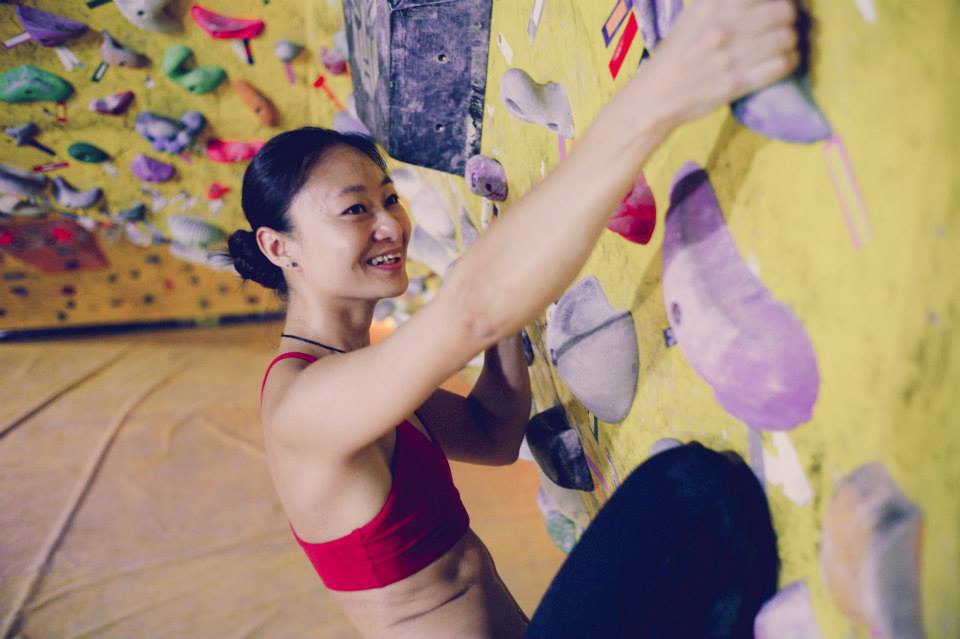 Let your inner child go wild in this vibrant climbing amusement park. Opened in July 2017, the 20,000 sq-ft. playground is the largest climbing gym in Hong Kong to date. Aside from the 4.5m colourful boulder gym, top roping and leading wall, the airy space also boasts the Clip and Climb section which comes with 19 obstacles with different themes. The gym also offers Asia's first Augmented Wall, where climbers can experience extra thrills thanks to the special effects created by the projector and motion sensor. Another must-try includes the 6.5m-high giant slide where you can scream your head off as you slide down vertically!
Verm City, 4/F, Kodak House 1, 321 Java Rd, Quarry Bay, Hong Kong, p. 5235 8924, 鰂魚涌柯達大廈一期 4 樓
2. Attic V
You know you're in safe hands when the climbing gym is run by rock climbing veterans. Enter Joanna and Gwie, the seasoned climbing duo with over 40 years of experience under their belt, and the co-founders of Attic V. Featuring over 100 routes that are constantly changing, their gym offers courses for both beginners and intermediate climbers. For those who want to take a break in between their climbing sessions, sign up for their day passes that let you come and go freely for the whole day.
Attic V, Shop E, G/F Derrick Industrial Building, 49 Wong Chuk Hang Road, Hong Kong, p. 3101 2918
3. YMCA King's Park
Ideal for climbers who are up for a challenge, the 18-metre-high outdoor climbing wall at King's Park is the tallest in town. The 16-metre-wide wall can host up to 30 climbers at a time. The gym offers 15 different routes with a varied degree of difficulty. For amateur climbers, head to the YMCA in Tsim Sha Tsui for the 266 sq-ft. wall dedicated to top rope climbing only.
YMCA King's Park, 22 Gascoigne Road, Yau Ma Tei, Hong Kong, p. 2782 6682, 京士柏加士居道
4. GoNature
Spanning 6,500 sq-ft. and boasting over 100 routes for both bouldering and climbing, GoNature is rated as the most playgrounds for both climbing beginners and experts in town. The gym is managed by qualified route-setters and resident coaches with over 15 years of experience. The space is well-equipped with shower facilities, free wifi, lockers, audio system and leisure space. You can also throw birthday parties and host team building events at the venue, making it one of our favourite climbing gyms in Hong Kong for the whole family.
GoNature, G/F Wing Hing Industrial Building, 14 Hing Yip Street, Kwun Tong, Hong Kong, p. 3563 7156, 香港九龍觀塘興業街14號永興工業大廈地下C2室
5. Just Climb Bouldering
"Everyone can climb" is the bold yet encouraging motto that Just Climb lives by. Founded in 2011, the 5,000 sq-ft. indoor bouldering-only gym offers over 100 routes that span eight levels of difficulty. While amateurs can go for the straight-forward 90-degree vertical walls, the 45-degree walls are perfect for climbers who wish to put their strength, endurance and skills to test. Tip: The gym offers iPads for you to personalise your routes, so make sure you plan it carefully prior the climb as you need to start from beginning in case of falling down or misusing particular rocks on the wall.
Just Climb has locations in San Po Kong and Heng Fa Chuen.
6. Hong Kong Climbing Park
You don't need to head to the great outdoors (unless you want to, of course) to get a good workout from rock climbing. The world class facilities at Hong Kong Climbing Park are divided into four zones. The Lead Zone and Bouldering Zone both offer different levels of climbing that are stimulating for both beginners and advanced climbers. The Ninja Warrior Zone has 10 different routes to put your upper body strength to the test. There's also a Training Zone, loaded with equipment to develop the key muscles used in rock climbing. The dining zone is temporarily closed due to Covid-19 restrictions.
If you're looking for climbing classes, Hong Kong Climbing Park offers comprehensive introductory classes, certificate classes, and regular classes for those wanting to get into a regular routine.
Hong Kong Climbing Park, Level 2, Belair Gardens Shopping Arcade Phase 2, 52 Tai Chung Kiu Road Sha Tin, New Territories, Hong Kong, p. 3708 9075
7. The Player Climbing Gym
With a 4.5 metres-high wall, The Player Climbing Gym covers about 10,000 sq. feet and offers classes for pairs and groups. There are different passes – from single visit to monthly pass, as well as an annual plan – to get in the bouldering spirit! Their Kids Climbing Academy is perfect for the little ones who love a good climb and classes for children are divided into three stages, based on age and ability.
The Player Climbing Gym, 6B & 6B1, Lai Chi Kok Bay Garden, 272 Lai King Hill Road, Kowloon, Hong Kong, p. 6380 0112