Enjoy a head massage (and more) at Chuan Spa
A nice massage always makes us feel so, so much better. What's more, the team at Chuan Spa works with the Five Elements of nature to curate individual treatments, specifically for your needs.
Who doesn't love a good pampering? Whether I'm having my nails done, getting a fresh do at one of our fave hair salons, or rejuvenating my skin with facial treatments, these pampering sessions are the only times when I can wind down and take my mind off deadlines for once…! So when the team at Chuan Spa in Cordis, Hong Kong offered me a massage sesh, I simply couldn't say no.
Review: Chuan Spa at Cordis, Hong Kong
Chuan Spa: An other-worldly sanctuary
I must admit I'm not a regular at hotel spas, but the friendly team at Chuan Spa managed to make me feel welcomed by offering detailed instructions on how to proceed with the experience. As I made my way down the candlelit staircase and past the flowing waterfall in the corridor, I'd completely forgotten I was in Mong Kok – the bustling centre of Hong Kong.
In the waiting area, I was asked to fill in a questionnaire about my mental and physical state over the past week. This was to determine which of the Five Elements (Earth, Wood, Fire, Air, or Water) and its treatments would suit me best. The science behind the Five Elements is based on TCM (Traditional Chinese Medicine), when practitioners identified that the harmony of the Five Elements was essential for the physical and emotional wellbeing of the human body.
Chuan Spa is all about the elements
Just after several minutes, I could enter the treatment room (named Mountain). Dim, cosy, and atmospheric, the room had simple, oriental decorations, and gentle music playing in the background. My therapist then explained the details of my treatment. Apparently, my corresponding element was Earth, which is associated with the spleen, stomach, and muscles. It also affects one's sense of taste. Indeed, I have a weak digestive system, and constantly stuffing myself with food doesn't help… So, this was very much the treatment I needed!
Before I lay down for the massage, my therapist asked if I'd like to do a short chant to help me relax. TBH, I had felt very self-conscious just bursting into "ahh", but the masseuse was so kind and non-judgemental that I actually felt fine joining in – and it turned out great, as it aided my breathing and, in turn, I managed to loosen up more.
Next up, it was time to experience the signature Chuan Harmony Massage. For 90 minutes, I indulged in a blissful, medium-pressure massage that started from my feet and ended on my scalp. The massage itself is designed to stimulate meridian harmony, combining the therapeutic elements of acupressure with relaxation massage techniques, altogether inducing a greater sense of calm. I just hope I didn't snore…!
We'll return for Sleep Matters by Chuan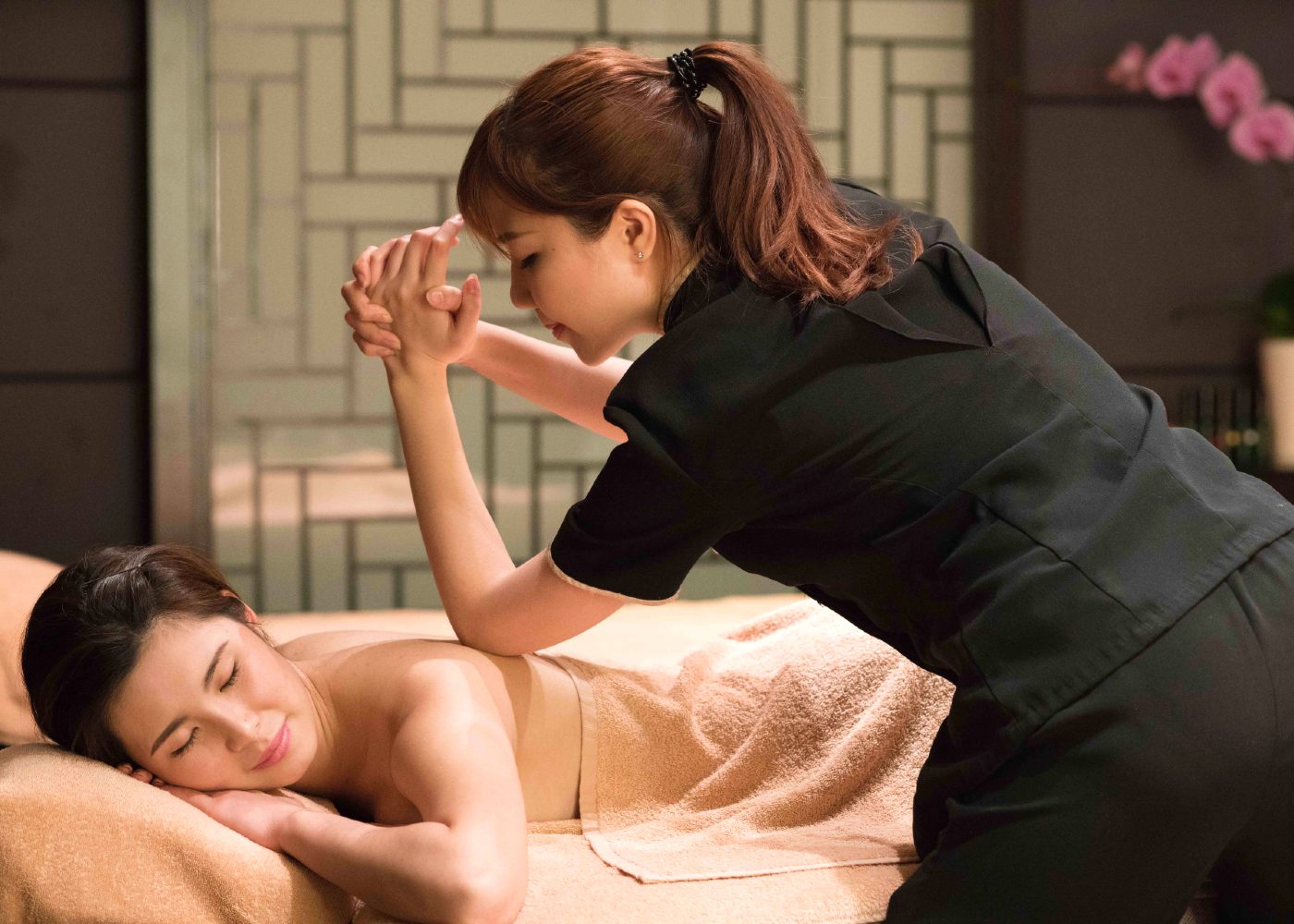 90 minutes went by in a flash. After the treatment, I was escorted to the relaxation room where I was served flower tea, fresh watermelon slices, and osmanthus jelly with goji berries. I was able to recline in a super comfortable chair while looking out to beautiful views of the city (we're on the 41st floor, after all!).
I slept extraordinarily well that night after the massage, so you bet I'll be going back to Chuan Spa for another restorative session soon. Tempted to visit Chuan Spa yourself? Find out more about Cordis' "Sleep Matters by Chuan" Global Sleep Wellness Programme and check out the latest spa and wellness offers on the Hotel's website.
Chuan Spa, Level 41, Cordis, Hong Kong, 555 Shanghai Street, Mong Kok, Hong Kong, p. 3552 3510, 旺角上海街555號香港康得思酒店41樓「川」水療中心