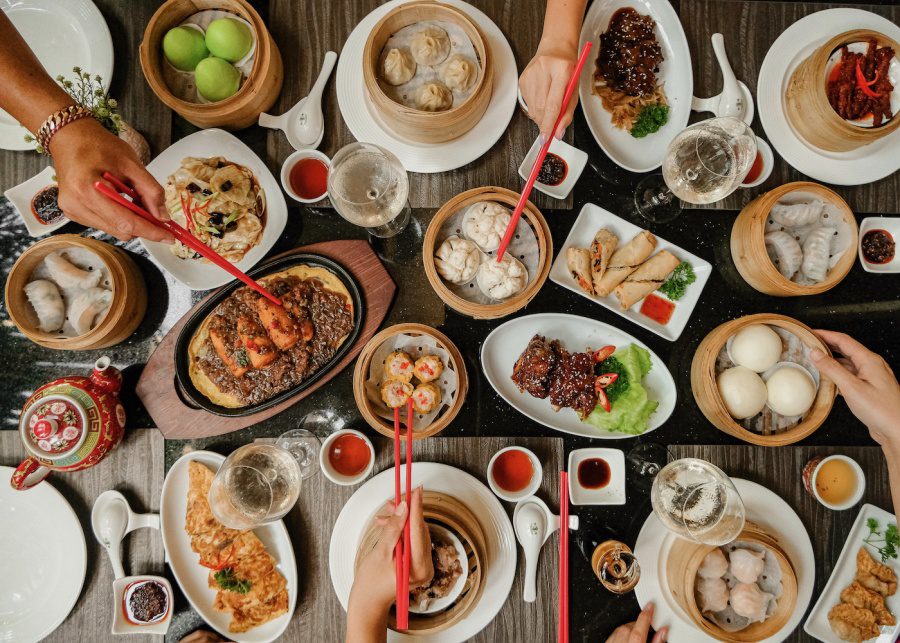 From family-style feasts to extravagant dining destinations, we've found Bali's best Chinese restaurants in Canggu, Seminyak, Ubud and beyond!
When it comes to really good food, Bali has it all. There are award-winning restaurants, cool cafes and world-renowned warungs too. But what about when you're craving steaming Cantonese dim dum, sophisticated Shanghainese staples or spicy Szechuan signatures? Luckily, we've got one helluva soft spot for Chinese cuisine here at Honeycombers HQ, so we've found the very best Chinese restaurants in Bali for those char-siew cravings. So settle in around a lazy Susan for a communal feast with family and friends, because these Chinese restaurants showcase the true diversity and deliciousness of China's much-loved cuisine. Add them to your foodie hit-list, stat!
THE BEST CHINESE RESTAURANTS IN BALI
1. Happy Chappy – Seminyak & Canggu
Happy Chappy is the island's fave family-style Chinese restaurant in both Seminyak and Canggu. It's perhaps most famous for blending traditional Chinese culture with hip and modern influences, creating its very own whimsical take on Chinese dining. The food is simple and uncomplicated but done right, made with fresh, high-quality ingredients to evoke that all-important nostalgia of childhood family feast. Think classic honey prawns, sticky Peking duck and soft gooey dumplings – all served up family-style to swap, share and sample the entire menu!
Happy Chappy, Jl Beraban No. 62, Seminyak (p. +62 823 5916 5959) & Jl Pantai Berawa No. 8, Canggu (p. +62 811 388 9048), e. [email protected]
2. Bai Yun – Nusa Dua
For a spectacular Chinese hot pot experience, hot-foot it to Bai Yun at The Apurva Kempinski Bali resort in Nusa Dua. Meaning "white cloud" in Chinese-Mandarin (referring to the steam that comes from a simmering hot pot), Bai Yun is unsurprisingly all about recreating and refining this soup-style delicacy. There's the chicken herbal broth, pork collagen and vegetarian hot pot, all with a focus on fresh seasonal ingredients. Not into hot pots? Bai Yun is also a go-to for all-you-can-eat dim sum that takes place every single day, featuring 28 different types of handcrafted dim sum (fried, steamed and sweet too!) alongside other homemade dishes. Yum!
Bai Yun at The Apurva Kempinski Bali, Jl Raya Nusa Dua Selatan, Nusa Dua, p.
+62 361 209 2288 / +62 811 3820 9541, e. [email protected]; Open daily 12pm – 10.30pm.
3. Island Wok – Canggu
Dishing up contemporary Chinese comfort food at its very best, Island Wok is perhaps the coolest and most colourful Asian restaurant in Bali. While it's not Chinese food-only here (you'll also find Korean and Japanese influences too!), the modern Chinese dishes on the menu tick all the delicious boxes. The chow mien, the sweet and sour chicken and the spicy Sichuan tofu are all must-trys, and of course, everything is wok-fried and wrapped up in vibrant, island-style interiors!
Island Wok, Jl Pantai Berawa, Canggu, p. +62 859 4078 1269; Open daily 10am – 10pm.
4. Naga Eight – Sanur
At the heart of Sanur stands a majestic, castle-like building with coral walls, wooden floors and towering columns. We're talking about Naga Eight; a Cantonese casual fine dining restaurant with open-air seating. The word "naga" is the Indonesian word for "dragon", since the land where the restaurant stands is said to have been guarded by a dragon. As for the number eight? That's a lucky number in Chinese culture. The result is a fine blend of Balinese and Chinese cultures, centred by authentic Cantonese cuisine that makes use of locally sourced produce.
Naga Eight, Jl Danau Tamblingan No. 89, Sanur, p. +62 812 3788 8089, e. [email protected]; Open daily 11am – 10pm.
5. Ah Yat Abalone Seafood Restaurant – Jimbaran
Inspired by Chef and Founder Yeung Koon Yat's heritage, Ah Yat dishes up an authentic Cantonese menu full of traditional delicacies and your Chinese seafood favourites. Dining here is all about sharing great food and good vibes with family friends. At lunch, swap and share a few plates of Hong Kong-style dim sum – we love the pretty-as-a-picture steamed crystal dumplings with chives, deep-fried taro dumplings with chicken filling, and the classic BBQ pork buns. Stop by for roll-your-own Peking Duck pancakes, and whatever you do, don't leave without trying the restaurant's special abalone!
Ah Yat Abalone Seafood Restaurant at RIMBA by AYANA Bali, Jl Karangmas Sejahtera, Jimbaran, p. +62 361 702 222 / +62 811 3994 382, e. fb.reservatio[email protected]; Open daily 11.30am – 3pm & 5.30pm – 10pm.
6. Golden Monkey – Canggu & Ubud
Steaming baskets of dim sum, sticky char-siew pork and deep-fried Gurami in spicy Szechuan sauce – Golden Monkey is where it's at for some of the very best Chinese food in Bali, and then some. Located in both Canggu and Ubud, at Golden Monkey you not only get to feast on all your favourite Chinese staples, you can also settle in for an all-you-can-eat Dim Sum Brunch every Saturday and Sunday. And that's not all. While the Golden Monkey menu is perhaps best known for its succulent Chinese BBQ and specialty meat dishes (like the sticky honey-roasted Char Siew pork belly), there are also plenty of vegetarian dishes too. Think Eggplant Clay Pot, Fenkow dumplings, braised tofu and a vegetable congee to name just a few. And of course, it wouldn't be a true Chinese feast without dessert, so save room for the custard cream buns and the traditional Gui Ling Gao. Měiwèi!
Golden Monkey Canggu, Tamora Gallery Jl Pantai Berawa No. 99 (p. +62 811 381 8161) & Golden Monkey Ubud, Jl Dewisita (p. +62 811 386 6001); Open daily 11.30am – 10pm.
7. Table8 – Nusa Dua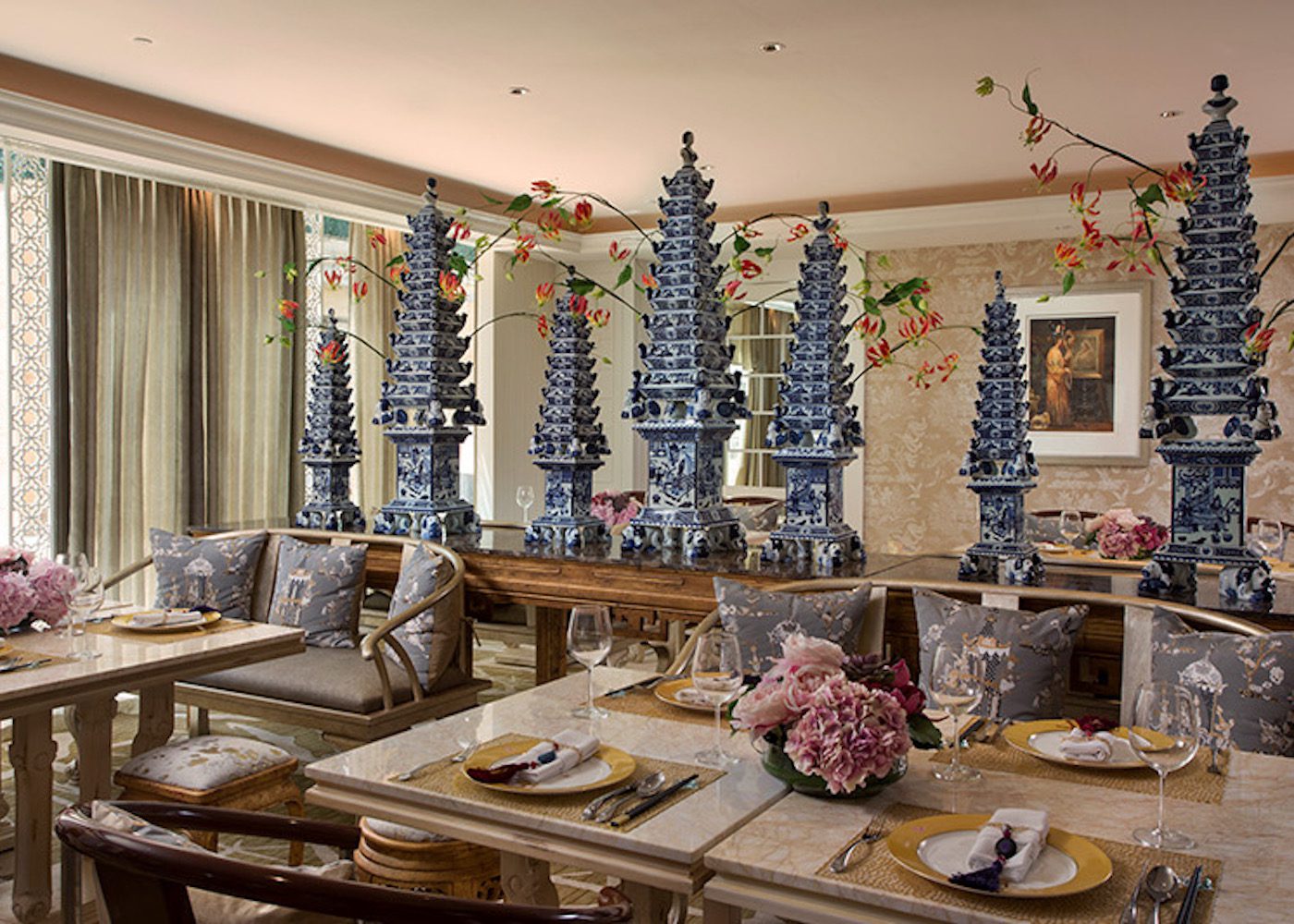 Table8 is without doubt one of the finest and most extravagant Chinese restaurants in Bali. For starters, it's situated within the six-star Mulia Bali resort, complete with lavish interiors that are reminiscent of a royal Chinese palace. Think porcelain Pagodas, Imperial-inspired furnishings and artwork that reflects the glory of China's Dynasty era. And then there's the dazzling menu. The food here is all about refined ingredients, authentic oriental flavours and Cantonese-style dim sum, expertly prepared by the brilliant kitchen team. Try the crystal shrimp dumplings, the signature siu mai, and whatever you do, don't leave without a taste of the baked lobster with miso sauce…
Table8 at The Mulia, Mulia Resort & Villas – Nusa Dua, Bali, Jl Raya Nusa Dua Selatan, Nusa Dua, p. +62 361 301 7777 6739, e. [email protected]; Open daily 12pm – 3pm & 6pm – 11pm.
8. Wei To Go – Canggu
With two locations in Canggu (Pererenan Dining Room and Berawa Take-a-Wei), Wei To Go is the 'hood's go-to for good 'ol Chinese comfort food – from wok-tossed everything to signature dim sum with authentic flavours. Start with a Dim Sum Party or vegan dumplings and spring rolls to share, before grazing on the wok-tossed Chow Mein noodles with pork belly and shiitake mushroom add-ons. You can enjoy all of this and more at the casual Dining Room, or take them to-go for an indulgent Chinese night-in…
Wei To Go, Pererenan: Jl Sempol No. 26, p. +62 812 4499 7705; Open daily 12pm – 9pm | Berawa: Jl Tegal Sari No. 23; Open daily from 10.30am take away only.
9. Shanghai ULU – Uluwatu
Roll up, roll up, the Shanghai Express has made a stop in Uluwatu! Shanghai ULU is a no-fuss dine-in and takeaway spot for scrummy Chinese staples in a laid-back atmosphere. We love pairing the seafood fried rice with vegetarian-friendly plates of eggplant tofu and the signature Sweet Fire Tempe. Wash it all down with the bar's creative cocktails, like the pretty Pink Margarita, the tangy Orange Dragon or the fancy Cherry Bomb with vodka, cherry brandy and Baileys. Top tip: make use of the daily Happy Hour and enjoy dinner and a show during the live acoustic nights.
Shanghai ULU, Jl Labuansait No. 315, Pecatu, p. +62 813 3846 7171; Open daily 11am – 11pm.
10. Lion X – Nusa Dua
Lion X blends the very best of Chinese flavours with an oh-so contemporary dining experience. Step inside the indoor dining area and it's all about industrial designs, colourful murals, artistic pottery and a theatrical open kitchen. The menu pays homage to Cantonese and Szechuan heritage, with extra modern twists courtesy of the creative kitchen team. Think butter golden sand with your classic wok-tossed prawns, and combos of seasonal ingredients and premium delicacies, like bird's nest, abalone, sea cucumber and so much more!
Lion X at Renaissance Bali Nusa Dua Resort, Kawasan Pariwisata Lot SW 4 & 5, Nusa Dua, p. +62 361 209 2888; Open daily 12pm – 3pm & 6pm – 10.30pm.
11. Golden Lotus – Kuta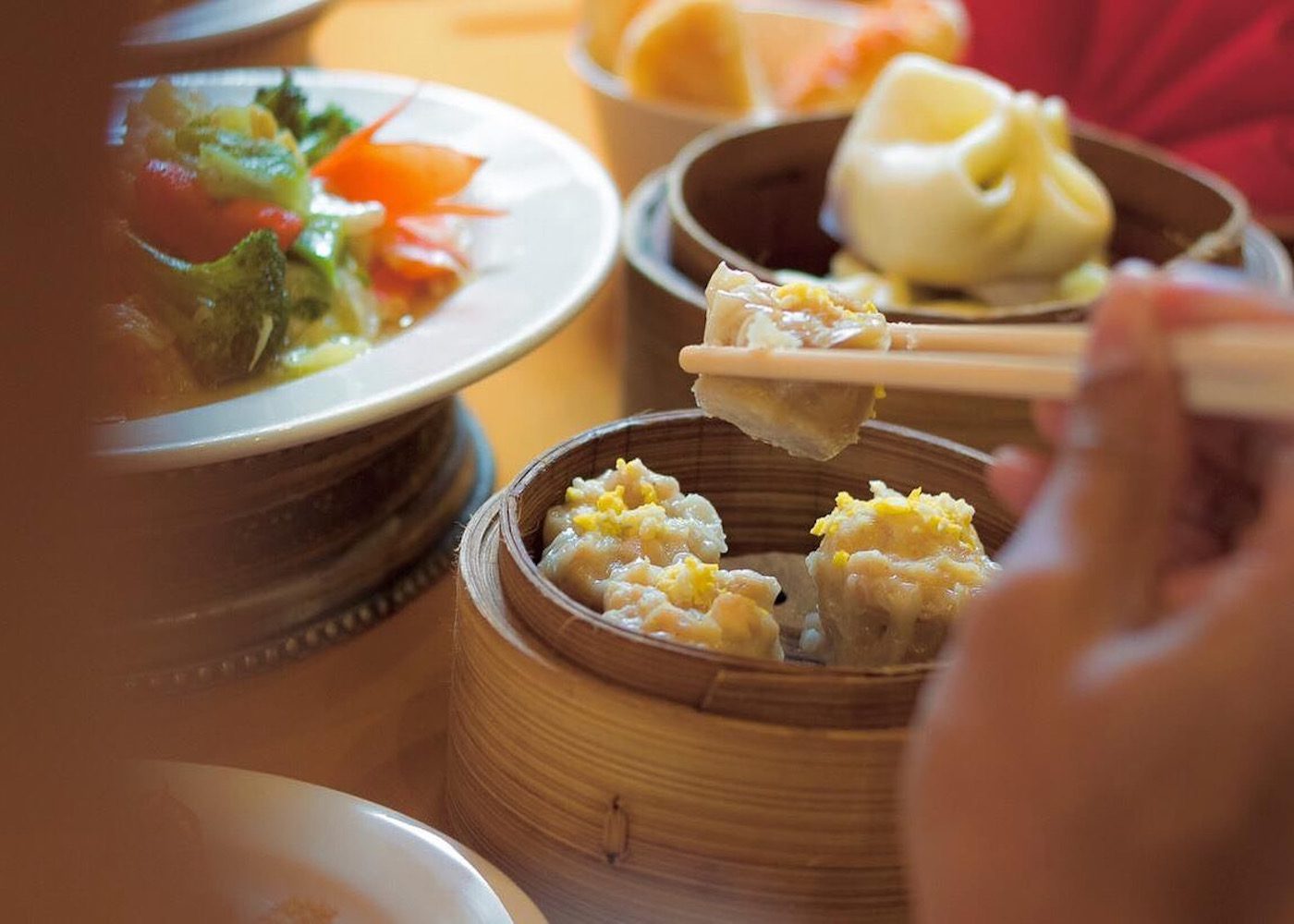 Authenticity is key at Golden Lotus, Bali's sophisticated Chinese restaurant at Bali Dynasty Resort that specialises in fine Cantonese and Szechuan signatures, plus Dim Sum lunches. Draped in red and gold embellishments with intricate Chinese paper lanterns all around, the interiors have been as thoughtfully and classically designed as the food. The favourites here are the Peking duck, the baked pork ribs, the Shanghai Chicken and the sizzling platters – not to mention the Dim Sum Sunday Brunch!
Golden Lotus at Bali Dynasty Resort, Jl Kartika Plaza, Kuta, p. +62 361 752 403; Open Mon to Sat 6pm – 10pm, & Sun 10.30pm – 2.30pm.
12. Sista Dumpling – Canggu
Homemade dumplings, hand-ripped noodles, traditional mala hot pots and the best Xiao Long Bao in Bali – Sista Dumpling has earned itself one helluva reputation, and for good reason! The dumplings are the highlight here, with everything from juicy beef Sheng Jian Bao and seafood wontons, to pork and prawn shao mai. And if you fancy something more than warm and steamy dumplings? There's also Sista signatures like chicken and prawn kong pao, wok rainbow beef and Schezuan mapo tofu too.
Sista Dumpling, Jl Raya Semat No. 7, Canggu, p. +62 812 3908 1209; Open daily 10am – 11pm.
13. Warung Laota – Kuta, Tuban & Jimbaran
Ultra authentic and one of the most popular Chinese restaurants in Bali, Warung Laota serves the real deal when it comes to Hong Kong cuisine. And you know you're in good hands when you see this humble restaurant fully booked almost every night, famous for its Hong Kong porridge, steamed crab and and Hong Kong-style roasted duck. And the kicker? It's super affordable without the fancy frills, and there are three locations to feast at.
Warung Laota, multiple locations; Open daily from 8am.
Know of any other awesome Chinese restaurants in Bali? Send us a DM and let us know!