Sewing isn't just for old ladies anymore – savvy fashionistas know that whipping up your own one-of-a-kind creations is the ultimate style secret. It's time to get your stitch on and tread over the best sewing classes in Singapore (and online!).
People's Association
Organised by People's Association and held at over 10 different community centres across the island, this is one wallet-friendly option that's sure to entice all recessionistas. For a mere $60, learn the basics of dressmaking, drafting, and hand stitching under the guidance of experienced professionals – an absolute steal if you ask us! Spots are usually snapped up quickly so act fast to avoid disappointment.
Price: From $60 for ten sessions
People's Association, various community centres. See website for details.
Uyii
What's even better than a great accessory? One that you've made with your very own hands! Local bag label Uyii lets you do just that with their sewing lessons for beginners. After just ten lessons, students will master the craft of making tote bags, drawstring pouches, toolkits, and cushions.
Price: $360 for ten sessions.
Uyii,24 Sin Ming Lane, #08-108 Midview City, Singapore 573970, e. email@uyii.com.sg.
LASALLE College of the Arts
Gents, if you're bemoaning the dearth of dapper threads in Singapore, time to take matters into your own hands. LASALLE College of the Arts offers bespoke menswear construction classes, where students will be schooled in the process of crafting a custom-made jacket and pants. Slip on your creations and you'll be channelling your inner Don Draper in no time. Also offered at LASALLE are pattern-making and sewing courses for womenswear.
Price: $1,050 for eight sessions.
La Salle College of The Arts, 1 McNally Street, Singapore 187940, p. 6496 5066, e.  shortcourses@lasalle.edu.sg.
Tyrwhitt General Company
Upgrade from your basic fabrics to the big boys of materials – leather. The team behind local boutique Tyrwhitt General Company (who are big on artisanal handmade goods) organizes exclusive workshops on basic leather crafts and stitching, where students can try their hand at crafting their own bespoke leather goods. Handicraft hobbyists looking to get their hands dirty can also try terrarium-making, silk screening, and letterpress workshops offered at TGC.
Price: From $79 per person for a one-day session.
Tyrwhitt General Company, 150a Tyrwhitt Road, Singapore 207563, p. 8444 5589, e. info@wearethegeneralcompany.com.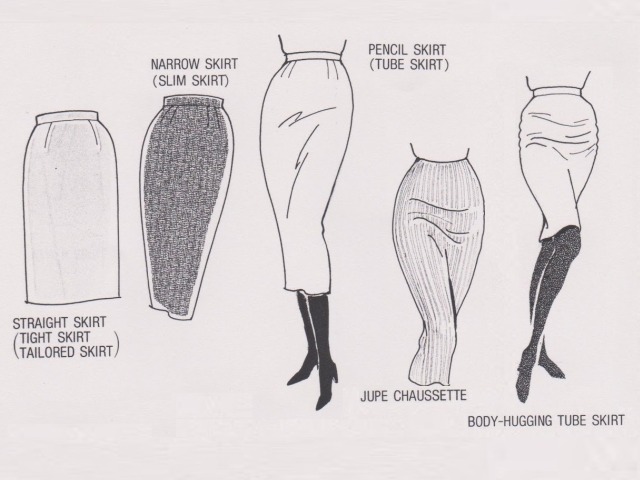 aStitchWorks Concepts 
aStitchWorks Concepts
Lively and interactive, dressmaking classes at aStitchWorks Concepts hold a maximum of six students per session – so expect plenty of one-on-one learning time with owner and instructor Junelyana. And if you're looking to expand your handicraft repertoire, aStitchWorks Concepts also offers curtain sewing, smocking, and beading courses.
Price: $600 for 12 sessions.
aStitchWorks Concepts, #02-08, 20 Joo Chiat Road, Singapore 427357, p. 9185 7267.
Nanyang Academy of Fine Arts
Got the passion but none of the skills to make it to Project Runway? Book a spot at NAFA's design courses and you'll get a no-holds-barred induction into the world of fashion design. From apparel design and construction to textile printing and sewing, this is one intensive course of which even Tim Gunn himself would approve.
Price: $500 for nine sessions.
Nanyang Academy of Fine Arts, Campus 1, 80 Bencoolen Street, Singapore 189655, p. 6512 4214/6512 4216, e.continuingeducation@nafa.edu.sg.
The Little Happy Shop
Home to irresistibly chic stationery, craft ware, and other doodads, The Little Happy Shop is the perfect place to get your stitch on. Their beginner sewing lessons focus on hand stitching and embroidery skills, where the final results are kitchsy-cute fabric flower brooches. Also on The Little Happy Shop's workshop syllabus are textile fabrication and kids' craft workshops.
Price: $240 for four sessions.
The Little Happy Shop, The Workroom #03-10, Beauty World Centre, 144 Upper Bt Timah Road, Singapore 588177, p. 6466 8335.
Looking to upgrade your skills without leaving the house? Go on the WWW!

Craftsy
Handicraft junkies, if you haven't already made full use of Craftsy, do it now. This site is an absolute Aladdin's cave of handy tips, tricks, and know-how video lessons on everything, like photography, cake decorating, quilting, weaving, and of course, sewing. The lessons run the gamut – from creating your own tweed jacket, designer jeans, wedding veils and leather bags, we can't decide where to start! The best part of this online gem? You can do it right at home.
Price: From US$19.99 for ten video lessons.
Professor Pin Cushion
Budget hunters, rejoice! This one's a freebie but a goodie, nonetheless.  Professor Pincushion has hundreds of tutorial videos on everything you'll need to know about sewing. Learn how to cut patterns, finish seams, sew invisible zippers, and even create wacky renaissance costumes for your pets. And yes, we can't stress this enough, it's all for free!
Price: Not a single cent (we told ya!)
Top image: Craftsy