Photography: Boris Pavlikovsky via Pexels
You've hit the jackpot. Here's our mega list of all the exciting things to do in June.
For a while there, things seemed to be going back to normal until the new wave of cases hit us like a rude awakening. Sure, we've been staying safe at home and adhering to the new restrictions when heading out, sticking to food and cocktail delivery, wearing masks outside and more. But if you're bored out of your mind, we've gathered a list of exciting but safe things to do in Singapore this month.
Best things to do in June 2021
1. Singapore celebrates Pride Month
Raise your queer flags 'cos it's Pride Month in Singapore! While we aren't known for glamorous pride parades, we've got PinkDot and PinkFest to celebrate the LGBTQ+ community in Singapore. PinkDot will be bringing back its virtual livestream and light-up on 12 June (feel free to decorate your home with splashes of pink!). We've also gathered some cool highlights from PinkFest that are happening throughout the month!
PinkDot (12 June); PinkFest (1- 30 June); online
2. Shop: Home shopping service at SocietyA
All month
Fashion emporium SocietyA brings the shopping to you with its new service. Simply pick your fave items or have the team curate a look for you and make an appointment for them to deliver the pieces. They'll also provide styling tips if you need a little help. Finally, purchase your faves on the spot and the team will collect your other outfits back.  Psst: there's also free shipping and returns for all online orders. Love!
SocietyA, shop online
3. Shop: The Beauty Oracle Great Singapore Sale
All month
It's GSS city at Beauty Emporium! Enjoy 80% off Spa Esprit Group's Browhaus, Spa Esprit, Strip, and Two L(i)p's popular products and treatments. Also expect to see one-for-one deals on shower gels and essential oils, 40% off on massage, hair removal, brown treatment packages and more.
Beauty Emporium, until 31 July, shop online
4. Online: Virtual events and activities at National Museum of Singapore
All month
Got a family of more than two people (especially kids)? The National Museum of Singapore is offering a wide range of online events via Zoom. Highlights include a show and tell of artefacts from the past and a storytelling session of children's book Timmy & Tammy: What Is Singapore?. Plus, live streams of Things That Remain by MySuperFuture Theatrical Productions and risograph printing workshops.
National Museum of Singapore, register online 
5. Drink: Gudsht's pride cocktails
All month 
Cocktail delivery label Gudsht's back with two new pride edition cocktails in celebration of Pride and Pink Dot 2021. Try the sprightly The Butterfly T-fect for a dose of pink with Haku vodka, pink grapefruit syrup, coconut water and lime juice. Or sip on the tangy, sparkly Queer Quencher mixed with Haku vodka, Earl Grey tea, apple beetroot juice, Japanese cucumber, agave syrup and lemon juice. 10% of proceeds from sales will go to TransBefrienders, an organisation that supports transgender youths in Singapore.
Gudsht, available online, and at Cineleisure and King George's Avenue
6. Eat: Dragon Boat Festival
All month
Celebrate Dragon Boat Festival (14 June) by munching on a feast of delish rice dumplings. Not sure where to start? We've gathered a sticky chewy list of our favourite rice dumplings in Singapore. Totally worth the calories!
7. Shop: Senreve pop-up
All month 
Luxury brand Senreve is showcasing its stylish handbags with a fabulous pop-up at Takashimaya Shopping Centre. For the uninitiated, these bags are made in Italy by the finest artisans. Awash in pastel colours of pink and green, the store is practically Disneyland for shopaholics. The best part? You can shop these Italian handbags through virtual appointments.
Senreve pop-up, until Nov 2021, #B1-41, Takashimaya Shopping Centre, 391A Orchard Road, Singapore 238873
8. Visit: Changi Chapel and Museum
All month 
Go back in time during the Japanese Occupation at the newly revamped Changi Chapel and Museum. Opening its door after a two-year redevelopment, the museum spotlights personal stories of prisoners of war with 114 artefacts across eight galleries. For example, you'll get up close and personal with a never-before-seen 400-page diary that belonged to a Changi prison internee. Remember to pre-book your tickets online.
Changi Chapel and Museum, 1000 Upper Changi Road North, Singapore 507707
9. Exhibition: Human x Nature: Environmental Histories of Singapore
All month
What's the relationship and history between Singapore and its environment? Find out at the National Library Board's exhibition. Using natural history books, botanical prints, plantation photographs and maps to illustrate the changing natural landscape, the exhibition offers a view of Singapore through an ecocultural lens.
Human x Nature: Environmental Histories of Singapore, until 26 Sep 2021, National Library Building (Level 10), 100 Victoria Street, Singapore 188064
10. Arts & Entertainment: The Curious Case of the Missing Peranakan Treasure
All month
Who doesn't love a whodunnit tale? Double Confirm Productions, Sight Lines Entertainment and Raffles Hotel Singapore come together for a first-of-its-kind virtual interactive play. The plot: the crown jewel of the popular "Treasures of the Straits" exhibition at Raffles Hotel Singapore has gone missing. Tensions rise as all guests and staff are deemed suspects. The General Manager is given till midnight to solve the case internally. What will they uncover in this enthralling collision of history and mystery?
Written by playwright Jean Tay and directed by Hossan Leong, the play will be shown in an interactive virtual format. You'll get a first-hand experience of exploring the hotel's historic grounds and uncovering clues along the way. Watch it online or experience the play in the property itself by making use of the exclusive daycation and staycation packages. Solve the case and stand a chance to win e-vouchers from the Raffles Boutique or even a one-night stay at the hotel.
The Curious Case of the Missing Peranakan Treasure, Raffles Hotel Singapore, 1 Beach Road, Singapore 189673 or watch online
11. Eat: The Mandala Club welcomes Mirazur
All month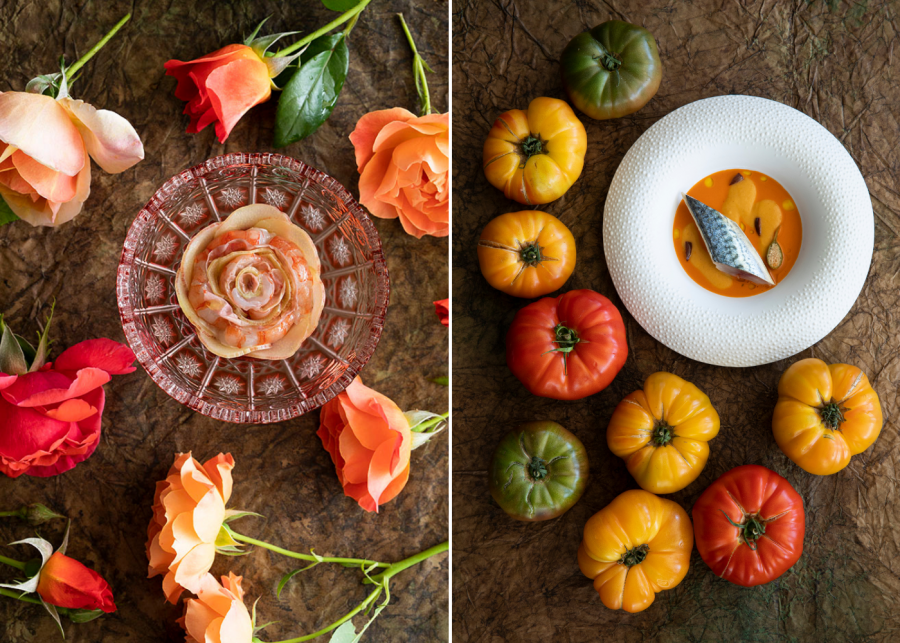 Note: Due to the new Covid-19 restrictions, dining in is not allowed until 13 June.
FYI: The Mandala Group has now acquired full ownership of Straits Clan. The private club will soon make a comeback with a new moniker, Mandala Club. To celebrate, it has announced a months-long residency by the world's number one restaurant. Hailing from Menton, France, three Michelin-starred Mirazur will offer four menus: roots, leaves, fruits and flowers. Chef-restaurateur Mauro Colagreco will helm the kitchen alongside his team. The team has recently extended its residency to September, so join the waitlist now!
The Mandala Club welcomes Mirazur, until 4 Sep 2021, 31 Bukit Pasoh Road, Singapore 089845; priority booking is available for club members; non-members can register their interest online
12. Exhibition: Sikhs in Singapore – A Story Untold
All month
We love that Singapore is a melting pot of cultures. There's always something to learn and discover. This time, take a closer look at the Sikh community in Singapore with this exhibition. Held at the Indian Heritage Centre, Sikhs in Singapore – A Story Untold narrates the Sikh story through three parts, from the origins story to the migration experience to perspectives from modern-day Sikhs.
Sikhs in Singapore – A Story Untold, until 30 Sep 2021, Indian Heritage Centre, 5 Campbell Lane, Singapore 209924
13. Eat: Durian Fiesta
All month
Durian lovers, get ready for Goodwood Park Hotel's iconic Durian Fiesta! Can you believe it's been 38 years since its debut? To celebrate, the hotel whips out new durian pastries such as D24 pandan waffle cake, D24 and sweet potato in chestnut tartlets, D24 trio chocolate cake, mini D24 salted caramel delights, D24 kueh dadar and deep-fried D24 in layered flaky pastry. Of course, mainstays like the signature D24 mousse cake, puff and crepe will make an appearance.
Durian Fiesta, until 1 August 2021, available for delivery and self-collection at The Deli, Goodwood Park Hotel, 22 Scotts Road, Singapore 228221
14. Give back: Fei Yue Toast to 30 fundraiser
All month
Leading charity Fei Yue celebrates its 30th anniversary with a fabulous fundraiser. The plan is to raise $250,000 for initiatives that will improve the lives of vulnerable and disadvantaged communities in Singapore. The lineup of events include a movie premiere and online movie passes to The Ride, an online art auction featuring art pieces from Sound of Art, sales of masks designed by local artist Glacy Soh, and food collabs with F&B social enterprises.
Fei Yue Toast to 30 fundraiser, until July 2021, online
Phase 2 (Heightened Alert) or not, let's have a safe and fun month with all the exciting things to do in June.