Photography: Elena Mozhvilo via Unsplash
Wanna know what the month has in store? Here's our list of top things to do in Singapore this October!
Wake us up when September ends… hello, October! Can you feel the festive fever kicking in already? 'Cos we can. Despite the setback in Covid restrictions as we enter the month, we can't deny that it's going to be an eventful one as we count down to Halloween (cue the spooky music). Read on for juicy deets on all the exciting things to do in Singapore this October…
Best things to do in Singapore this October
1. Virtual: Murder at Old Changi Hospital
8 Oct onwards
Play Sherlock and solve the cold murder case of Singapore's most haunted hospital. Get ready to be spooked by this horror-mystery theatrical game! Following its success last year, you don't want to miss this adrenaline-pumping virtual escape room. Complete the experience with Chix Hot Chicken bundles as you crack the case. Stand a chance to win a one-night luxurious stay at Shangri-La Singapore's Valley Wing upon solving the murder!
Murder at Old Changi Hospital, available online
2. Fitness: 10.10 in Vitality
10 Oct
In conjunction with World Mental Health Day on 10 October, AIA has specially curated 10 free activities to promote building greater emotional and mental resilience. Expect virtual runs, two-hour therapeutic Zumba sessions, healthy dessert-making workshops and so much more. Bring your loved ones to join you in this month of self-care!
10.10 in Vitality, available online
3. Culture: Superspook 2021
22 Oct onwards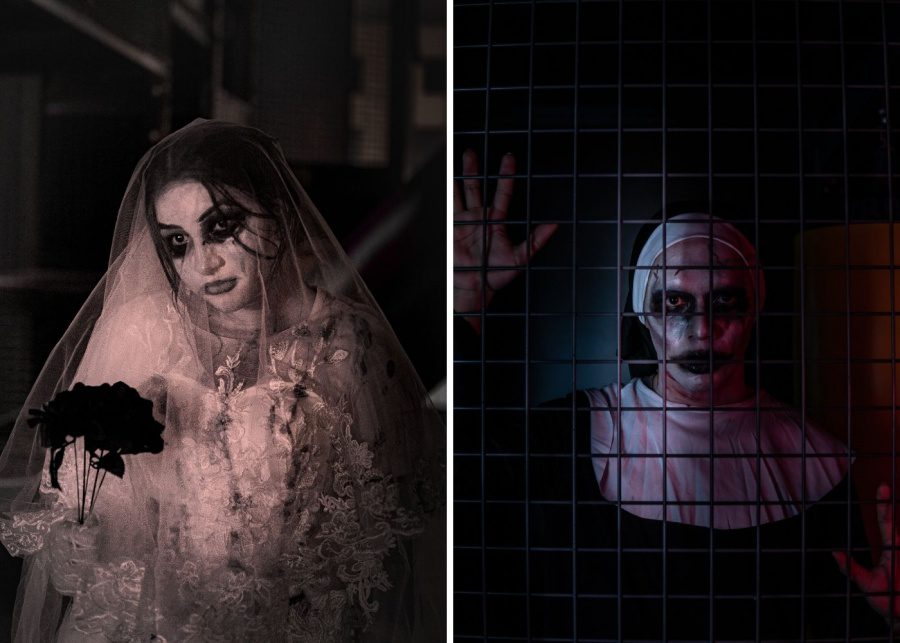 SuperPark Singapore, known for being the largest all-in-one indoor activity playground, is transforming its space to present you with a spine-chilling experience. Superspook features a range of terrifying scare zones, a horror maze and the scary devil's band – ready yourselves for a freakish experience.
Superspook 2021, #02-477, Tower 1, North Wing, Suntec City, 3 Temasek Boulevard, Singapore 038983
4. HoneyKids Webinar: The Art of Raising Kind Kids
6 Oct
Calling all parents to join our free HoneyKids Talk! It's all about spreading kindness. Learn effective tricks and strategies to help nurture emotional and social skills in your kiddos. Expand your parenting horizons with tips from experts to resolve conflicts, practice mindfulness and foster compassionate qualities in your children. This is your chance to raise all your related concerns.
The Art of Raising Kind Kids, register now
5. Festival: Archifest 2021
All month
Archifest returns with over 100 hybrid programmes to keep you busy this month. Whether you're into architecture or just a curious explorer, this festival celebrates built and natural designs all around us. Featuring exciting virtual exhibitions, insightful film screenings, fun outdoor tours, useful workshops and talks, the activities welcome anyone who's keen to learn more about the world of architecture!
Archifest 2021, available online and at multiple locations
6. Watch: The Expat Comedy Show
24 Oct, Sunday
Save the date for a good laugh at The Expat Comedy Show. The first ever live comedy show to bring six expat comedians on one stage will have you in stitches. Its line-up covers an expat's point of view on living in HDB houses, paying fines, relationships with Singaporeans and the food culture, of course! So head down for a light-hearted evening of LOLs.
The Expat Comedy Show, Esplanade Concert Hall, 1 Esplanade Drive, Singapore 038981
7. Culture: Welcoming Light by Indian Heritage Centre
All month
The festival of lights is just around the corner. What better way to kick off the festive mood than walking down the streets of Campbell Lane to admire the gorgeous Deepavali lighting? The Indian Heritage Centre has organised a series of exciting virtual events for you to get the party started. Enjoy a short film that depicts a family celebrating Deepavali and feast your eyes on "The Story of Deepavali" to learn more about this joyous festival. Discover the history and evolution of the festival by being a part of the celebration!
Welcoming Light, available online and at Campbell Lane
8. Eat: In the Pink of Health
All month
For Breast Cancer Awareness Month, Goodwood Park Hotel presents a copious range of delish treats designed in shades of pink to support the cause. Enjoy an attractive two-tier Rosy Medley set in the comfort of your home from Deli's online shop and nibble on afternoon tea treats when you dine at L'Espresso.
In the Pink of Health, available online and at Goodwood Park Hotel, 22 Scotts Road, Orchard, Singapore 228221

9. Exhibition: Halloween at the Museum of Ice Cream
28 – 31 Oct
If you think you're over the Museum of Ice Cream hype, think again. The place is inviting you to come all dressed up and experience 14 magical-turned-haunted installations this month. Don't forget to get your hands on spooky ice cream treats for trick-or-treating. Happy Halloween!
Halloween at the Museum of Ice Cream, 100 Loewen Road, Singapore 248837
10. Festival: Singapore Garden Festival horticulture show
9 Oct onwards
Horticulture enthusiasts, this is your chance to take part in a series of horticulture and floral artistry activities for your nature fix! Immerse yourself in an array of online and offline activities like Zoom webinars, gardening videos, floral arrangements and aquascaping, on-site displays and workshops, to name a few. Bag home medals through the nature challenge cup or edibles and orchid competitions (yes, horticulture is a sport!). Winning plants will be displayed in the Plant House and orchids in the National Orchid Garden.
Singapore Garden Festival horticulture show, available online and at multiple locations including Singapore Botanic Gardens and Jurong Lake Gardens
11. Culture: Halloween Horror Nights Exhibition – Trick or Thrills
All month
It's that time of the year to get your spooky senses tingling! Enjoy the frightful sights, go trick or treating, and hop on exciting rides. You can even meet and greet your favourite characters from Kungfu Panda, Sesame Street and Despicable Me (we're starstruck). If that doesn't pump you up enough, take part in the best Halloween costume contest and stand a chance to win prizes.
Halloween Horror Nights Exhibition, Universal Studios Singapore, Resorts World Sentosa, 8 Sentosa Gateway, Singapore 098269
12. Watch: Perspectives Film Festival 2021
21 Oct onwards
Watch movies in the comfort of your home with Perspectives Film Festival's nine breakthrough films that'll make you go "What the___?!" Yup, that's this year's theme. Enjoy local premiere screenings like "Shooting the Mafia", "We're All Going to The World's Fair" and more. With documentaries, musicals and sci-fi, there's something for everyone. So get your popcorn popping!
Perspectives Film Festival, available online
All month
Groove in augmented reality with your favourite local artists like Yung Raja, Iman Fandi and Feez. Simply activate the digital performances around five key areas in Somerset via QR codes and put on your dancing shoes. Explore the Somerset 'hood as you check out these awesome AR performances. Psst: you'll even get a chance to sneak a preview of exclusive new music releases from your fave artists!
[email protected], various locations around Somerset
14. Exhibition: ThisConnect – What Am I, If I Am Not
All month
Tied in with World Mental Health Month and Beyond The Label Festival, local artists duo Lunny and Hummy have curated this special mental health and fine art exhibition. The five main works examine our intimate selves. With the effects of the pandemic, this one's totally timely! Head on down to discover yourself in a unique way.
ThisConnect: What Am I, If I Am Not, Level 2, 39A Duxton Hill, Singapore 089617
15. Eat: Pink Afternoon Tea
All month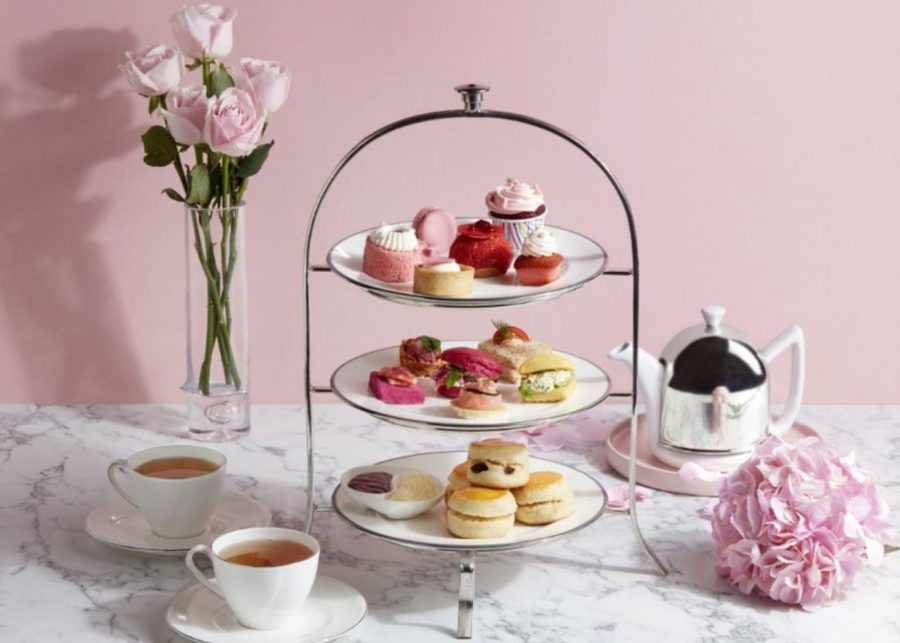 Indulge in a wonderful pink-themed afternoon tea treat in support of the Breast Cancer Foundation where part of the proceeds goes directly to the cause. Enjoy cupcakes, macarons, scones, teas and more sweet and savoury treats for a delightful afternoon. Talk about eating for a good cause!
Pink Afternoon Tea, The Courtyard, The Fullerton Hotel Singapore, 1 Fullerton Square, Singapore 049178
16. Watch: Hometown Heroes
All month
If you're looking to just stay home and chill, catch the exciting docuseries and game show, Hometown Heroes. We're all about showing love to our local talents! Enjoy nine episodes featuring 16 talented artists going around the city exploring challenges. Oh, and don't forget to appreciate the catchy track releases. Binge-watch these vids just in time for the final episode release in November.
Hometown Heroes, available online
Bring on the new month with these exciting and incredible things to do in Singapore for October!