Photography: Skylake Studio via Unsplash
Step aside, empty calories! These non-alcoholic spirits, beers and wines will leave you in high spirits without a crazy hangover.
So you've drunk your way through the holidays and want to give your liver a break. Or maybe you're taking on a new year resolution or simply practising Dry January. No matter the reason, it's clear we're more conscious of what we put in our bodies. In fact, many bars in Singapore are offering low ABV cocktails or alcohol-free options on menus. But what about guilt-free moments at home? Look no further than these non-alcoholic spirits, beers and wines that'll help you hold off the giggle juice and work towards drier, healthy times.
Best non-alcoholic spirits, beers and wines in Singapore
1. Seedlip
Distilled in actual copper stills, it doesn't get any closer to the real stuff than with Seedlip. The non-alcoholic spirit was first conceptualised when founder Ben Branson experimented with distilling herbs from his family farm. But a bad experience with a sugary mocktail was what pushed Ben to produce Seedlip. Get Spice 94 for a citrusy mix of grapefruit and lemon with a hint of warm spice. Or try Garden 108 for a floral blend of peas, hay and traditional garden herbs, and Grove 42 for uplifting orange, ginger and lemongrass notes.
Seedlip, available at Free Spirit, Little Farms and Temple Cellars 
2. Melati
This Singapore-founded non-alcoholic aperitif isn't just a booze alternative. Melati is crafted with healing Asian botanicals like goji berry, hibiscus, raw cacao, and ginger. Mmm… we can almost taste the fragrant blend. Each ingredient goes through a traditional cold extraction for up to six weeks to draw out all the good stuff. Not only do you get a perfect blend of fruity, floral and spicy notes, but the antioxidants are also known to help detoxify the liver, increase blood flow and spark digestion. Melati makes a great spritz but go ahead and add some alcohol for a low ABV cocktail.
Melati, available online and at multiple locations including Little Farms and FairPrice
3. Lyre's
With a comprehensive range of zero-proof spirits like dry London spirit, amaretti, American malt, orange sec and even absinthe, we might just convert to booze-free nights. Not only does Lyre's mimic our favourite classics, but it also elevates the flavour. Add a touch to your cocktail for a low ABV tipple or make it a mocktail – it's completely up to you. Rest assured, the classic taste will still be present.
Lyre's, available at The First Pour, selected Cold Storage outlets and Lazada 
4. Monday Distillery
No Monday blues here – not even hangovers! And it's all thanks to Monday Distillery. It's concocted just like regular gin sans the alcohol. Locally-sourced spring water is used to distil botanicals, juniper berries and quinine to extract all the good stuff. Next, it's lightly carbonated for a touch of sparkle. The non-alcoholic spirits are also alcohol-, sugar- and gluten-free with no artificial additives or flavours. Plus, they have booze-free rum, tequila, and whiskey variations. And bonus points for its celestial-looking packaging.
Monday Distillery, available online
5. Crodino
If you're looking for a rich, non-alcoholic Italian aperitivo, look no further than Crodino. Touted as the #1 booze-free aperitivo in Italy, the tipple mimics the same bittersweet taste you get with the real deal. The decades-old recipe has a blend of 15 spices, herbs, roots and woods sourced from around the world, including coriander seeds, clove beds and cardamom. For the perfect pour, have it in a long-stemmed wine glass with ice cubes and top it with a slice of orange.
Crodino, available at the Campari brand store on Lazada and Ntuc.
6. Brunswick Aces
This non-alcoholic gin from Australia is all about flavour, using native ingredients to mimic the real stuff. Pick the Spades Sapiir bottle to enjoy notes of green cardamom and herbs paired with native Australian lemon myrtle for a sweet citrus kick. Or go for the Hearts Sapiir for a classic summer drink with notes of cassia bark, ginger, sweet citrus and native Australian wattleseed.
Brunswick Aces, available at The Fishwives and Free Spirit
7. McGuigan Zero
The popular wine brand has ventured into alcohol-free wines with McGuigan Zero. The range includes a fair mix of shiraz, sparkling, rosé, chardonnay and sauvignon blanc offerings. Plenty to curb your cravings! The wines are created with a spinning cone technology at low temperatures to remove the alcohol after the fermentation process. That's why you still get the original fruit flavours with every sip.
McGuigan Zero, available at selected Cold Storage outlets
8. Heineken 0.0
One of the big guns to jump on the alcohol-free bandwagon is Heineken with Heineken 0.0. It's double brewed with the same natural ingredients used in the original, but this version removes the alcohol with vacuum distillation and is blended with natural flavourings. The taste is slightly different, with fruity notes and a soft malty body.
Heineken 0.0, available online and at multiple locations including NTUC Fairprice and Cold Storage
9. Big Drop Brewing Co.
With an ABV of below 0.5%, you can throw all your hangover woes out the door. The award-winning Big Drop Brewing Co. creates big bold flavours in stout, lager, pale ale, IPA, brown ale, and golden ale. Most beers are even gluten-free and vegan. A mix of barley, rye, wheat and oats is used to create banging flavours and aroma. Plus, these folks have perfected the brewing technique so there's no need for the artificial removal of alcohol.
Big Drop Brewing Co., available at East of Avalon Wines and Lazada
10. Non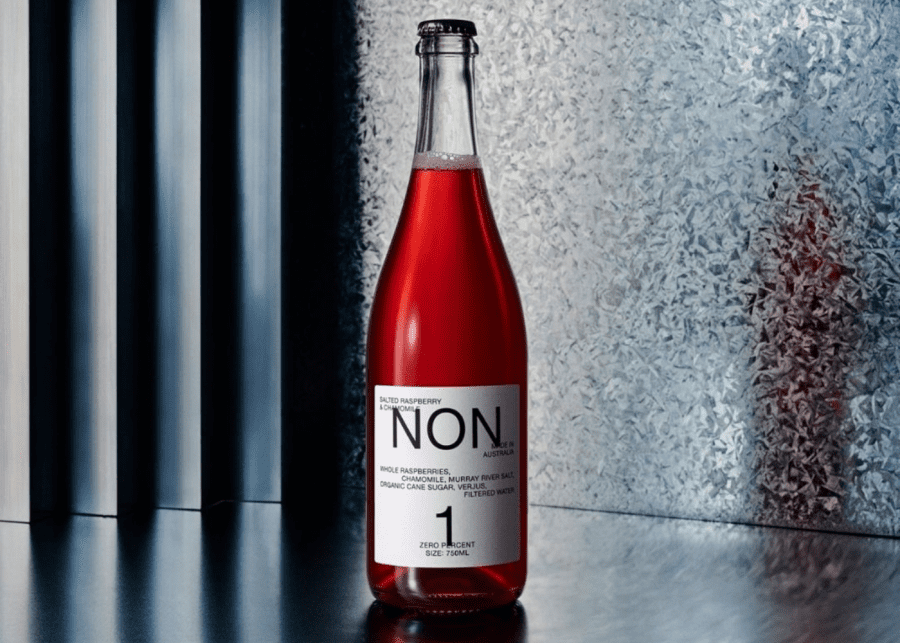 Redefine the art of wine drinking with Non's 0% ABV wine alternatives. Made with multidisciplinary techniques and a perfumery-based approach, the brand uses key notes of floral, tannin, salinity and acidity to mimic the production methods of wines. And yes, that includes roasting, stewing and curing natural ingredients to build a drink with much depth and flavour. Try the Non 5 Lemon Marmalade and Hibiscus, a herbaceous and citrusy wine alternative or Non 4 Roast Beetroot and Sansho if you fancy a good Shiraz.
Non, available at Free Spirit
So, which of these non-alcoholic spirits, wines or beers will you try first?