Party amongst the best music acts. Photography: Neon Lights via Facebook
From EDM to Indie, from Singapore to Pattaya in Thailand, these music festivals around Asia are worth travelling for if you love your live music!
We're nuts about live music – and it seems the rest of Asia is too. Just check out the number of music festivals we have in the region, and more beyond Southeast Asia. If you want to kill two birds with one stone and have a vacation while fitting a music festival into your itinerary, check out these cool options. Dance all night in the mountains or having a wild night on a luxury cruise… time to pack those bags!
Music Festivals in Asia worth travelling for in 2019
Neon Lights, Singapore
Returning for its fourth edition, this year's fest boasts a fun-filled weekend packed with workshops and amazing music that'll leave you wanting more. Enjoy exhilarating performances by Grammy Award-winning British band Mumford & Sons, British electronic-soul act Honne and Norwegian electro-pop artist Aurora.
Neon Lights, 23-24 November, Fort Canning Park, Singapore
Clockenflap 2019, Hong Kong (Cancelled)
(This event is cancelled) Think Coachella but in Asia – Clockenflap is a major highlight of Hong Kong's annual cultural calendar. Celebrating creativity, the festival features an unrivalled mix of local and worldwide talent and this year's line-up is lit with the likes of Halsey, Mumford & Sons, The Kooks and Nick Murphy (formerly known as Chet Faker).
Clockenflap, 22-24 November, Central Harbourfront, Hong Kong
Legacy Music Festival, Singapore
For those suffering from post-ZoukOut blues, cheer up. There's a new two-day music festival on the horizon, and its line-up looks lit af. We're talking about Zedd, Tiesto, Inquisitive and more! Here's the sweet part: It's happening at Siloso Beach! ZoukOut, who?
Legacy Music Festival, 6-7 December, Siloso Beach, Singapore
It's The Ship 2019, sails off from Singapore
Dubbed Asia's largest festival at sea, the four-day, three-night shebang is really a massive booze cruise for EDM-heads out there. You'll spend most of your time on an impressive cruise ship, checking out the electronic dance acts at different areas and then you dock at a tropical island somewhere and continue the party on the beach, before you sail back home… and to reality. EDM giants like Andrew Rayel, Yellow Claw, Knife Party and more have boarded this ship before – let's see where 2019 takes us!
It's The Ship 2019, 13-15 November, Singapore-Phuket-Singapore
Wonderfruit Festival 2019, Thailand
Dubbed the 'Burning Man of Asia' and held in The Fields at Siam Country Club in Pattaya, Wonderfruit Festival is Thailand's pioneering, fully sustainable, cross-cultural, live celebration of art, music and ideas. On top of being one of the music festivals to check out in Asia out there, it's also one you should experience at least once in your life. Party like there's no tomorrow at Wonderfruit Festival, while also learning a thing or two on saving the Earth.
Wonderfruit Festival, 12-16 December, The Fields at Siam Country Club, Pattaya, Thailand
Djakarta Warehouse Project, Indonesia
Casually recognised amongst festival troopers as the Jakarta counterpart of ZoukOut, Djakarta Warehouse Project is another alternative for EDM star power (especially since there won't be a ZoukOut this year. What started out as a warehouse concept – hence its name – in the mid-2000s has since bloomed into a phenom in the Asia festival scene, attracting tens of thousands of ravers each edition. Did we also mention Calvin Harris is playing this year?
Djakarta Warehouse Project, 13-15 December, JIExpo Kemayoran, Jakarta, Indonesia
Big Mountain Music Festival (BMMF), Thailand
The BMMF has been living up to its name, with its rapidly increasing attendance every year. A stark contrast to many other big festivals, the BMMF is renowned for maintaining its strong sense of Thai influence. Expect to hear the unique Thai Luk-Thung country music and the Moh-Lam folk songs. While there have been more international artists in recent years, the BMMF takes pride in giving Thai local artists a chance to showcase their talents. For the culturally curious and those craving to party amongst the mountains, don't miss out on the BMMF.
BMMF, 7-8 December Pak Chong District, Thailand
Epizode, Vietnam
This music festival will allow you to say that you partied till next year. This year, the third edition of this 11-day outlet for escapism will be held from December 2019 through to January 2020. Those willing to venture to Phu Quoc island will be rewarded with pristine beaches, stunning art, gorgeous sunsets, and of course, non-stop partying. The lineup may not be out yet, but if the last edition was any indication, we're certain this musical and cinematic experience will be absolutely captivating. Who can forget that crazy moment at Epizode 2 when Ricardo Villalobos played a set to a crowd of maniacs wearing masks of his face?
Epizode, 27 Dec 2019 – 7 Jan 2020, Phu Quoc Island, Vietnam
Bonus
Hydeout, Singapore
Held over two weekends in April 2020, this new name claims to be the first multi-genre music festival in the region. We might not have 2020 vision, but we've managed to get the deets about this hyped event. It's happening at The Meadow at Gardens by the Bay, with the likes of A$AP Rocky, Gucci Mane and Rita Ora headlining the mega event. We'd keep an eye on this one!
Hydeout Singapore, 10-11, 17-18 April 2020, The Meadow at Gardens by the Bay, Singapore
---
What you missed!
Good Vibes Festival 2019, Malaysia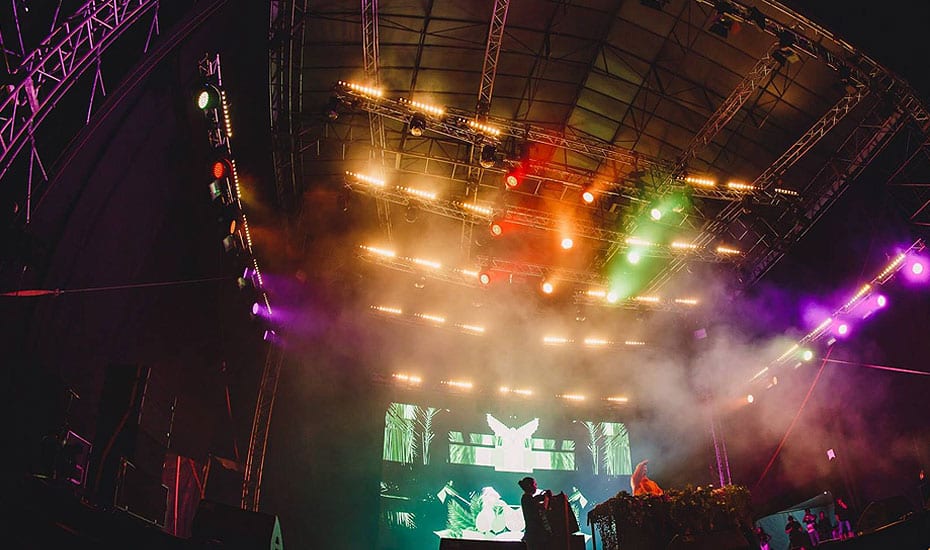 Held amidst the cooling Genting Highlands in Malaysia, the Good Vibes Festival features the best of Indie Music. Expect to hear music from iconic names such as electronic music duo Honne and Irish rock band Kodaline. For indie and electronic music lovers, it presents a real treat and definitely an event you don't want to miss out on.
Good Vibes Festival 2019, 2-3 March (TBC), Genting Highlands, Malaysia
Garden Beats Festival, Singapore
Garden Beats Festival 2019's line-up is bigger than ever with back-to-back acts and activities. Expect a great mix of international and local acts including indie band, The Kooks, R&B hits from Alina Baraz and Masego as well as disco funk artist, Yung Bae, Black Coffee, Alle Farben and Coran. Local bands, Orio, Daryl C., Toppings and Bongomann will also make an appearance. That's not all, food vendors, a wellness oasis, conscious workshops and talks, lawn games and temporary tattoos will keep you entertained throughout the day. Another reason to go? Garden Beats Festival is the first carbon neutral music festival in Singapore and this year, they're banning single-use plastics and switching them with bio-degradable cups and cutleries.
Garden Beats Festival 2019, 9 March, Fort Gate, Fort Canning Park, River Valley Road, Singapore 179037
Sonar Hong Kong 2019, Hong Kong
Linking music, creativity and technology, Sónar, which was founded in Barcelona has a well-earned reputation for uniting electronic music lovers and creative people from different disciplines and communities, offering a unique platform for cultural collaboration. Though the lineup is not yet announced, tickets are selling out fast!
Sonar Hong Kong 2019, 13 April, Hong Kong Science Park,  2 Science Park W Ave, Sha Tin, Hong Kong
S2O Songkran Music Festival, Thailand
After last year's rocking show in Japan,  S2O Songkran Music Festival is back in Bangkok. The festival brings together dance music with a traditional Thai watering festival: this means raving while getting repeatedly doused in water. Expect a host of outstanding DJs and artists who only have one aim: to give you a splashing good time.
S2O Songkran Music Festival, 13-15 April, Bangkok, Thailand
Singapore International Jazz Festival 2019, Singapore
The Singapore International Jazz Festival (SingJazz) is a huge event that brings together many local and international artists in one massive festival. For lovers of all things jazz, blues, soul, bluegrass and swing, you will certainly be entertained with a jam-packed line-up of some fantastic musicians and singers. In the previous years, SingJazz has hosted such artists as David Foster, Basement Jaxx, Corinne Bailey Rae, Incognito and Nik West, to name but a few – 2019's lineup is not out yet but doesn't mean you should stop checking!
Singapore International Jazz Festival 2019, April (exact dates TBA) various locations
Great Wall Festival 2019, China
Set against the brilliant backdrop of the Great Wall of China, this festival presents a once in a lifetime chance at partying on an awe-inspiring feat of ancient architecture. Soak in the vast atmosphere and enjoy the techno beats and EDM drops reverberating off the walls. The best part? You can bounce and jump all you want, those walls are meant to withstand invasions.
Great Wall Festival, 18-19 May, Huairou, China
Ultra Music Festival 2019, Singapore
Zoukout's cousin, Ultra, offers the same intensity of partying and features a stellar line-up of international and regional artists. For all the party animals out there, it's the ideal opportunity to unleash your inner maniacal side. The night promises excessively loud music, ear deafening beat drops, and definitely plenty of fun (and sweat). Don't miss out on this chance for non-stop raving.
Ultra Music Festival, 8-9 June, Ultra Park Singapore
We The Fest 2019, Indonesia
One of Jakarta's most coveted events of the year, this annual summer festival of indie music, arts, fashion, and food runs for three days and has seen the likes of Phoenix, Dua Lipa, Kimbra and more performing on its main stages. This year, get ready for a massive lineup including Bazzi, Nina Las Vegas, Troye Sivan, Rae Sremmurd, 6LACK, Daniel Caesar and legendary Brit award-winning band, Travis.
We The Fest 2019, 19-21 July, Jiexpo Kemayoran, Jakarta Indonesia
Fuji Rock Festival 2019, Japan
An annual rock festival held in Naeba Ski Resort, the three-day Fuji Rock music festival features more than 200 Japanese and international musicians, making it the largest (and cleanest) outdoor music event in Japan. this year, the festival has roped in huge names such as SIA, The Cure, Jason Mraz, Death Cab for Cutie, Annie-Marie and more.
Fuji Rock Festival 2019, 26-28 July, Yuzawa-machi Naeba Ski Resort
Summer Sonic 2019, Japan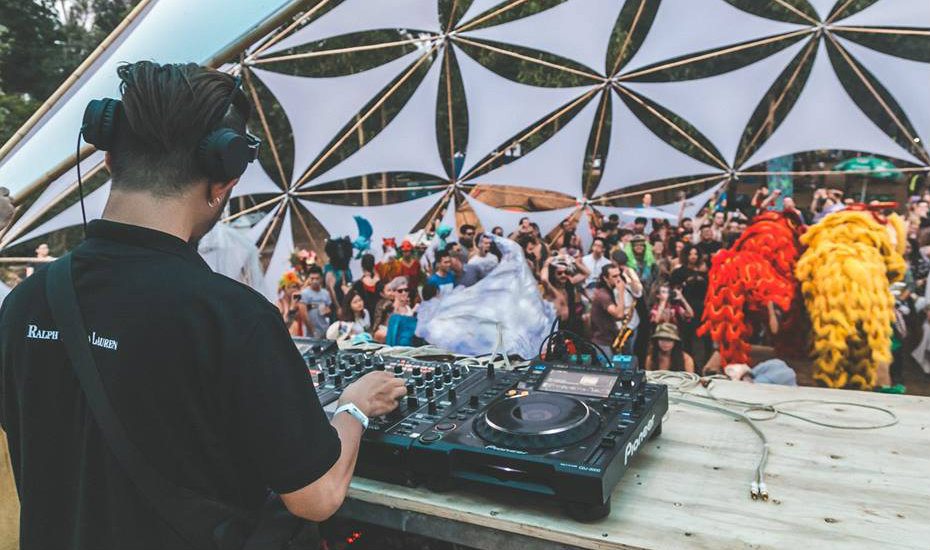 In an amazing location overlooking Tokyo Bay, this is a huge summer event to check out in Japan. An interesting fact, the festival is held simultaneously in Chiba and Osaka, with acts switching days—so you won't miss out, whichever you choose. From the looks of this year's line-up (The 1975, Yuki, Fall Out Boy, Rita Ora and Red Hot Chili Peppers) you're definitely in for a treat.
Summer Sonic 2019, 16-18 August, Zozo Marine Stadium & Makuhari Messe, Tokyo; Maishima Sonic Park, Osaka
Creamfields, Taiwan
Creamfields is an iconic UK music festival that has made its foray into Taiwan. With The Chainsmokers, Andrew Rayel, Carta, Ben Nicky and others performing live in Taiwan it's almost guaranteed that you will party till your ears ring and your legs feel woozy. But hey, isn't that the whole point of partying anyway?
Creamfields, 7 September Taipei Metropolitan Park, Taiwan
The Great Indian October Fest, India
While the location might be somewhat unconventional, those who are willing to make the trip will be duly rewarded with an unforgettable experience. Imagine 72 hours of relentless music, fun, and most importantly… booze. International DJs will also be on the turntables to ensure you never stop grooving. Spanning 19 acres of land, this is one party you don't want to be watching from home.
The Great Indian October Fest, 18-20 October (TBC), Marathalli, India