Photography: ZoukOut via Facebook
From EDM to indie, these music festivals around Asia are worth travelling to if you love live music!
We're nuts about live music – and it seems the rest of Asia is too. Just check out the number of music festivals we have in the region, and more beyond Southeast Asia. If you want to kill two birds with one stone and have a vacation while fitting a music festival into your itinerary, check out these cool options. Dance all night in the mountains or have a wild night on a luxury cruise… time to pack those bags!
Music festivals in Asia worth travelling to
1. Good Vibes Festival, Malaysia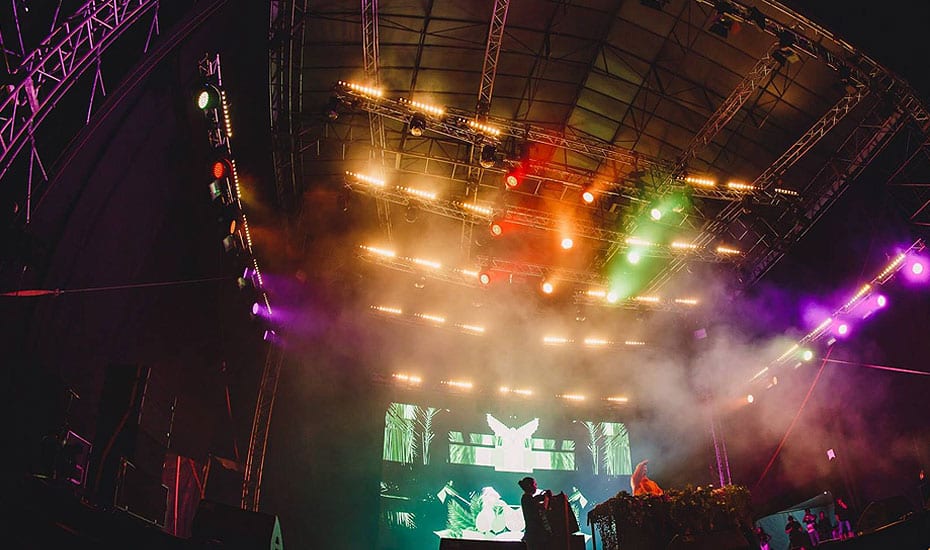 Held amidst the Sepang International Circuit in Malaysia, the Good Vibes Festival features the best of indie music. Expect to hear music from iconic names The 1975, The Kid Laroi, The Strokes, Sabrina Carpenter and Druv. For indie and electronic music lovers, it presents a real treat – it's definitely an event you don't want to miss out on.
Good Vibes Festival, 21-23 July 2023, Sepang International Circuit, 27, 64000 Sepang, Selangor, Malaysia
2. We The Fest, Indonesia
One of Jakarta's most coveted events of the year, this annual summer festival of indie music, arts, fashion, and food runs for three days and has seen the likes of Phoenix, Dua Lipa, Kimbra and more performing on its main stages. This year, get ready for a massive lineup including Lewis Capaldi, The Kid Laroi, The 1975 and The Strokes.
We The Fest, 21-23 July 2023, GBK Sports Complex Senaya, Jakarta, Indonesia
3. Fuji Rock Festival, Japan
An annual rock festival held in Naeba Ski Resort, the three-day Fuji rock music festival features more than 200 Japanese and international musicians, making it the largest (and cleanest) outdoor music event in Japan. This year, the festival has roped in huge names such as Foo Fighters, Lizzo, The Strokes, Daniel Caesar, Alanis Morissette and more.
Fuji Rock Festival, 28-30 July 2023, Naeba Ski Resort, Yuzawa-cho, Niigata Pref, Japan
4. Summer Sonic, Japan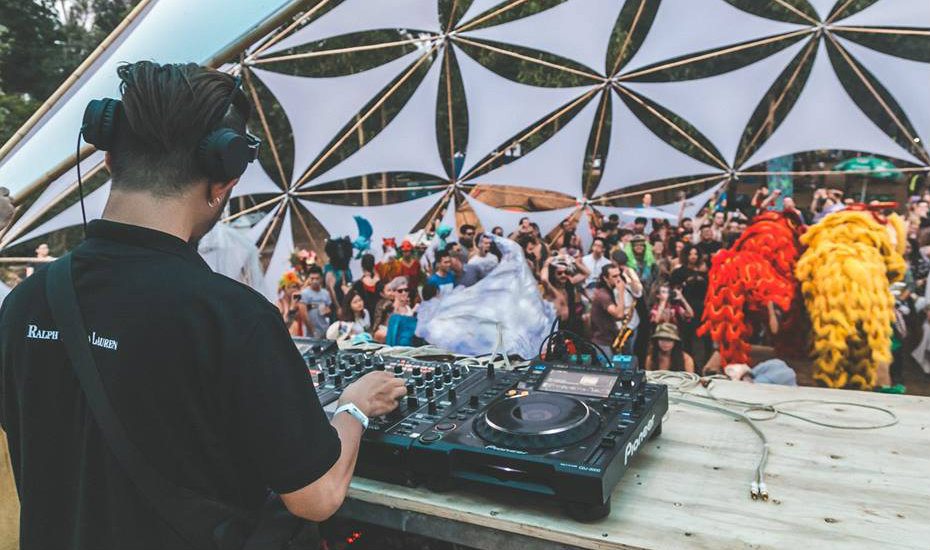 In an amazing location overlooking Tokyo Bay, this is a huge summer event to check out in Japan. An interesting fact, the festival is held simultaneously in Tokyo and Osaka, with acts switching days—so you won't miss out, whichever you choose. From the looks of this year's line-up (Fall Out Boy, Kendrick Lamar), you're definitely in for a treat.
Summer Sonic, 19-20 August 2023, Maishima Sonic Park, Osaka; Zozomarine Stadium & Makuhari Messe, Tokyo, Japan
5. Clockenflap, Hong Kong
Think Coachella but in Asia – Clockenflap is a major highlight of Hong Kong's annual cultural calendar. Celebrating creativity, the festival features an unrivalled mix of local and worldwide talent. March's line-up was lit with the likes of Artic Monkey, Bombay Bicycle Club and Phoenix. In December, brace yourselves for Britpop legends Pulp on 2 December, Japanese rising star Joji on 3 December; along with J-pop stars Yoasobi, American singer-songwriter Caroline Polachek, and U.K. post-punk stars Idles on 1 December.
Clockenflap, 1-3 December 2023, Central Harbourfront, Hong Kong
6. It's The Ship, sails off from Singapore
Dubbed Asia's largest festival at sea, the three-day shebang is really a massive booze cruise for EDM heads out there. Brace yourself for one helluva time on an impressive cruise ship, checking out the electronic dance acts in different areas. The first phase of the line-up includes Afro Bros, Bass Agents, Bate and Brodie Nero – let's see where 2023 takes us!
It's The Ship, 1-3 November 2023, board at Marina Bay Cruise Centre, 61 Marina Coastal Drive, Singapore 018947
7. Wonderfruit Festival, Thailand
Dubbed the 'Burning Man of Asia' and held in The Fields at Siam Country Club in Pattaya, Wonderfruit Festival is Thailand's pioneering, fully sustainable, cross-cultural, live celebration of art, music and ideas. As one of the top music festivals in Asia, it's something you should experience at least once in your life. Party like there's no tomorrow while also learning a thing or two about saving the Earth.
Wonderfruit Festival, 14-18 December 2023, The Fields at Siam Country Club, Pattaya, Thailand
8. Djakarta Warehouse Project, Indonesia
Casually recognised amongst festival troopers as the Jakarta counterpart of ZoukOut, Djakarta Warehouse Project is another alternative for EDM star power. What started out as a warehouse concept – hence its name – in the mid-2000s has since bloomed into a phenom in the Asia festival scene, attracting tens of thousands of ravers each edition.
Djakarta Warehouse Project, December 2023 (confirmed dates to be announced), JIExpo Kemayoran, Jakarta, Indonesia
9. Big Mountain Music Festival (BMMF), Thailand
The BMMF lives up to its name, with its rapidly increasing attendance every year. A stark contrast to many other big festivals, this one is renowned for maintaining its strong sense of Thai influence. Expect to hear the unique Thai Luk-Thung country music and the Moh-Lam folk songs. While there have been more international artists in recent years, the BMMF takes pride in giving Thai local artists a chance to showcase their talents. For the culturally curious and those craving to party amongst the mountains, don't miss out.
BMMF, confirmed dates to be announced, Pak Chong District, Thailand
10. Epizode, Vietnam
This music festival allows you to brag that you partied till next year. Those willing to venture to Phu Quoc island will be rewarded with pristine beaches, stunning art, gorgeous sunsets, and of course, non-stop partying. The lineup may not be out yet, but if the last edition was any indication, we're certain this musical and cinematic experience will be absolutely captivating.
Epizode, December 2023 (confirmed dates to be announced), Phu Quoc Island, Vietnam
11. Sundown Festival, Singapore
Back for its 12th edition, Sundown Festival is set to be an extraordinary celebration of music, art, and culture. With a diverse line-up of Asian and international artists spanning various genres, you can anticipate a remarkable fusion of sounds, mesmerising performances, and an immersive experience. The music festival will be held at Pasir Panjang Power Station this year, featuring headliners Jam Hsiao, R3HAB and Namewee.
Sundown Festival 2023, 12-13 August 2023, 27 Pasir Panjang Road, Singapore 117537
12. Ultra Beach, Bali
Zoukout's cousin, Ultra, offers the same intensity of partying and features a stellar line-up of international and regional artists. For all the party animals out there, it's the ideal opportunity to unleash your inner maniacal side. The two-night event promises excessively loud music, ear-deafening beat drops, and definitely plenty of fun (and sweat). Don't miss out on this chance for non-stop raving.
Ultra Beach Bali, 20-21 September 2023, Locca Sea House, Bali, Indonesia
13. Sunburn Festival, India
Sunburn, Asia's premier EDM festival, has become a global sensation since its inception in 2007. Sunburn has evolved from a three-day music festival in Goa to an aspirational lifestyle brand, redefining music tourism in India. With a dynamic blend of international and Indian artists, Sunburn has captivated dance music enthusiasts across the nation and around the world. Stay tuned for the line-up – the first on the list is Timmy Trumpet.
Sunburn Festival, 28-31 December 2023, Goa, India
14. ZoukOut, Singapore
For those who'd rather skip a flight, we've got a stellar music festival right here in Singapore. Yup, we're talking about ZoukOut, Asia's longest-running dance music festival. They've upped the ante this year by organising its first sunrise-to-sundown edition. Featuring a line-up of world-renowned DJs and artists, it promises an unforgettable experience, combining electrifying music, stunning visual productions, and a community of party-goers. This year marks the festival's 20th anniversary – we just know it's going to be a blast.
ZoukOut, 2-3, December 2023, Siloso Beach, Sentosa, Singapore
15. Lollapalooza India
Join a celebration of music and community at the music festival in Mumbai. Expect a line-up of international and local artists at this shindig – go ahead and unleash your inner music lover.
Lollapalooza India, January 2024 (confirmed dates to be announced), Mahalaxmi Race Course, Mumbai, India
16. Great Wall Festival, China
Set against the brilliant backdrop of the Great Wall of China, this festival presents a once-in-a-lifetime chance of partying on an awe-inspiring feat of ancient architecture. Soak in the vast atmosphere and enjoy the techno beats and EDM drops reverberating off the walls. The best part? You can bounce and jump all you want, those walls are meant to withstand invasions.
Great Wall Festival, May 2024 (confirmed dates to be announced), Huairou, China
---
What you missed
17. Creamfields, Taiwan
Creamfields is an iconic UK music festival that has made its foray into Taiwan. It's almost guaranteed that you will party till your ears ring and your legs feel woozy. But hey, isn't that the whole point of partying anyway?
Creamfields, 1-2 April 2023, Dajia Riverside Park, 104, Taiwan, Taipei City, Zhongshan District
18. S2O Songkran Music Festival, Thailand
The festival brings together dance music with a traditional Thai watering festival: this means raving while getting repeatedly doused in water. Expect a host of outstanding DJs and artists who only have one aim – to give you a splashing good time.
S2O Songkran Music Festival, 13-15 April 2023, Bangkok, Thailand
19. Legacy Glowhard by Legacy Music Festival, Singapore
For those suffering from post-ZoukOut blues, cheer up. There's a new two-day music festival on the horizon, and its line-up looks fab. We're talking about Gammer, Inquisitive, Wildstylez and more!
Legacy Music Festival, 1 June 2023, Suntec Singapore Convention & Exhibition Centre
So dance like nobody's watching and experience the magic of live music at these musical festivals in Asia.