Photography: Jonathan Borba via Unsplash
We're welcoming the Yuletide season with fun Christmas traditions! What are yours?
Wrapping the gifts, cooking the turkey, and decorating the tree… Sure, the usual festivities that come with the holiday season are great. But there's nothing like setting the scene and enjoying special Christmas traditions with loved ones. There's no shortage of that here at Honeycombers. From baking holiday goodies to having sleepovers to celebrating an unconventional Christmas, read on for our favourite holiday traditions.
Christmas traditions we love
1. Chasing snowy adventures
Living in a tropical country, we don't get the chance to experience snow. So it's been a tradition of mine to visit winter places in December to experience chilly weather for a bit. I've travelled to Japan and Korea, but Norway holds a special place in my heart.
– Lord Acuña, IT and Community Support Manager
2. Feasting, mass and reunions galore
Christmas Eve is known as Noche Buena in the Philippines, which translates to "good night" in Spanish. It's celebrated by Latin, Spanish and Filipinos around the world. We usually celebrate this with a dinner with lots of food, ham, cheese and all the other trimmings. My whole family then goes to church for mass on either Christmas Eve or Christmas Day to celebrate the birth of Jesus.
And we can't forget the family reunions! This usually starts from the beginning of December, all the way to New Year's Eve. We have parties with different families – including relatives I haven't seen in years or ever in my life! It's a good reminder that I have a huge family and that there are many people to rely on in times of need.
– Lorena Aurellado, Bookkeeper
3. Winter in the tropics
I love Christmas! I'm one of those losers who misses winter during Christmas in Singapore. So, I turn the aircon temperature to 16 degrees in my condo, wear woollen Xmas pyjamas and slippers, and pretend to be somewhere cold where it's snowing. My husband and I also watch the 2003 festive movie, Love Actually, every year.
– Khushi Raj, Account Manager
4. Who doesn't love presents?
My siblings and I love to stay up till midnight on Christmas Eve so we can open presents together. Every year, we get fewer presents, but we still like hanging out together. We aren't always in the same space at the same time, so this is the perfect excuse. Presents are also usually meant to be a surprise, but I like to ask them what they want for Christmas. That way, they'll have something they'll actually use!
– Ashe Liao, Junior Content Writer
5. Mulled wine, mulled wine, and more mulled wine!
For me, nothing smells (or tastes) more Christmas-y than a simmering and slightly-spiced pot of mulled wine on the stove. Even here in sunny Bali, I can recreate the nostalgia of a cold Christmas in England with just a bottle of merlot, cloves and some cinnamon sticks. Oh and a few roast potatoes and sage and onion stuffing tops it all off!
– Louise Newsham, Director, Honeycombers Bali 
6. Let's get crafty
I make a set of crochet Christmas ornaments for a friend each year. My go-to is candy canes.
– Dawn Gager, Finance Manager
7. Right in the (festive) feels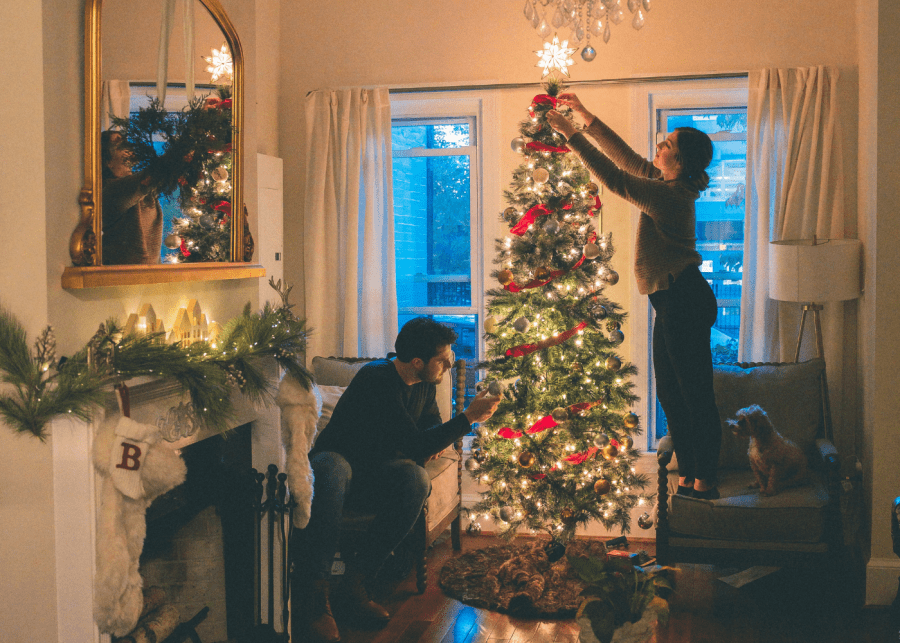 The Christmas tree is what we all look forward to every festive season! We pick out (a real) one together, decorate it, and enjoy the cosy vibes and fresh scent well into the new year. We always gather for a feast on Christmas Eve or Day, where the table's piled high with turkey and all its stuffings, ham, roast meat, pasta, dessert and bottles of wine. Before the night's over, we exchange our gifts and it's a frenzy of happy unboxing. But really, spending time with one another is the best part of the holidays.
– Benita Lee, Honeycombers Group Editor
8. We <3 new traditions
I'm starting a new tradition this holiday season: it's a classic! I'll be baking cookies and gifting these little bites of love to my friends. Fostering this new tradition is an amplification of a value my family and I hold dear – gratitude and appreciation.
– Elizabeth Wu, Digital Executive, Marketing and Content
9. Festive flicks on binge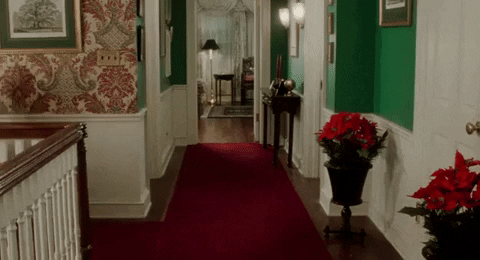 My family on my mum's side are Catholic and one of our favourite activities on Christmas is picking out a movie to watch; it doesn't even need to be festive-related.
– Natasha Oh, Sales Director
10. Holiday sleepovers FTW!
This is a really old one; the last time we did this was probably 15 years ago. My family will host a Christmas party every year for the extended family – both paternal and maternal relatives are invited – so we usually have 50 people altogether. My cousins and I will have a sleepover on Christmas Eve, wake up on Christmas morning to play with the leftover dough in mum's kitchen, play board games, spend half a day at the swimming pool, and then get ready for the big party.
– Esther Chung, Creative Services Manager
11. Breakfast of champions
I can't remember when this tradition started but after our annual Christmas party at my grandma's, my cousins and I would stay up till the wee hours of the morning. At 4am, we'd make our way to the nearest McDonald's to have breakfast. Yes, despite stuffing ourselves with a feast just a few hours ago. We'd force ourselves to stay up to catch the sunrise but only a few would survive. As for the rest of us? You'd see us ugly sleeping on the couch.
– Nicole Nithiyah, Associate Editor
What are your Christmas traditions? Drop us an email at hello@thehoneycombers or a DM on Instagram.