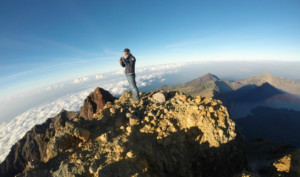 The peak of Mount Rinjani. Photo: Al-Fadil Bin Mohd Fuad, @elfadyleptrll on Instagram
From mountain trails to backpacker routes, here's our guide to Southeast Asia's best climbing and trekking destinations for both experts and amateurs. Warning: severe wanderlust triggers up ahead
Home to cleansing yoga retreats, idyllic isolated beaches and lush rainforests, Southeast Asia offers a bounty of natural landscapes for detox-hungry travellers. But if traversing the great outdoors with a heady adrenaline rush is your idea of a spiritually enlightening experience, your best bet is a serene trek. While the visual rewards are endless – think breathtaking panoramic views of volcanic landscapes and surreal cloud-enveloped summits – it's also a satiating (and gruelling) challenge for the mind, body and soul. Lace up those hiking boots stat – we list 10 of Southeast Asia's best treks and trails for everyone from amateur mountain buffs to avid hiking enthusiasts.
Mount Rinjani, Lombok
Rising 3,726 metres above sea level, Lombok's active volcano of Mount Rinjani offers an exhilarating climb for anyone with a high level of fitness. Depending on your ability, a trip up the summit often takes two to three days. The physical challenge isn't the only thing worth trekking for; Rinjani offers spectacular scenery – think lush rainforests with abundant wildlife and awe-inspiring views of the crater rim. Given the level of fitness and prep required to reach the summit, train up before your climb and come equipped with necessities like sturdy hiking boots and headlights. The best time to climb is the April to December dry season.
Cao Bằng, Vietnam
Located in the Northeast of Vietnam is the province of Cao Bằng, which offers the best of local culture and landscapes. Your adventure will not only take you to spectacular sights within the hidden trails – towering peaks and magnificent caves included – but also to remote villages of the hill tribes. A must stop-over on your trek is the picturesque Ban Gioc Waterfalls, which straddles the border between China and Vietnam, and the largest in Asia.
Kawah Ijen, East Java
Made up of a group of stratovolcanoes in East Java's Banyuwangi Recency, the complex of Kawah Ijen boasts the world's largest acidic volcanic crater lake. Approximately 1.5 to 2 hours are taken to ascend the peak of the crater on a fairly straightforward route. Though the trail isn't difficult, the dense sulphur fumes may prove challenging for the average person – so take extra caution if you have preexisting breathing problems. Up the crater, you'll enjoy panoramic views of the acidic turquoise lake, and blue lava-like rivers of light streaming down the mountains (if you're lucky). It's a little off-the-beaten path, so don't expect the hordes of climbing tourists you'd usually find on Bali and Lombok's popular treks.
Mount Pulag, Philippines
Nicknamed the "playground of the Gods", Phillippines' Mount Pulag is undeniably a spiritual place – it's where North Luzon's ethnic tribes bury their dead, and believe spirits come to rest. Its popularity with mountaineers of all skill sets boils down to one solid reason: its ability to make you feel like you're walking amongst the (sea of fluffy) clouds. Its biodiversity is top-notch; on the mountain, you'll find vast, mossy forests, golden grasslands and endangered flora and fauna. The hike usually takes two days with two trails of varying difficulty, but overall, it's a relatively easier, laid-back climb.
Batad rice terraces, Philippines
Rice terraces may not be what immediately spring to mind when one thinks of treks and trails, but rest assured that the Batad rice terraces of Banaue present a gruelling journey worthy of any adventurous traveler. A UNESCO World Heritage site, the terraces resemble a giant amphitheatre up the Ifugao mountain. The hike is difficult, with the trail ranging from scarily steep staircases to the narrow edges of rice fields and waterfalls.
Fansipan, Vietnam
Dubbed the "Roof of Indochina", Vietnam's highest mountain stands at 3,143 metres. Don't let the recently installed cable car system ruin your adventure – the mountain is still a beauty to ascend. The hike usually takes between one to three days, and offers three different routes, catering to both tourists and more seasoned, mountain chasers. The effort will pay off; on your trek, you'll be greeted with stunning views of the richly forested Lai Chau province and intense greenery. Tip: Despite the tropical climate, temperatures will dip on your hike, so pack your layers.
Gunung Mulu, Borneo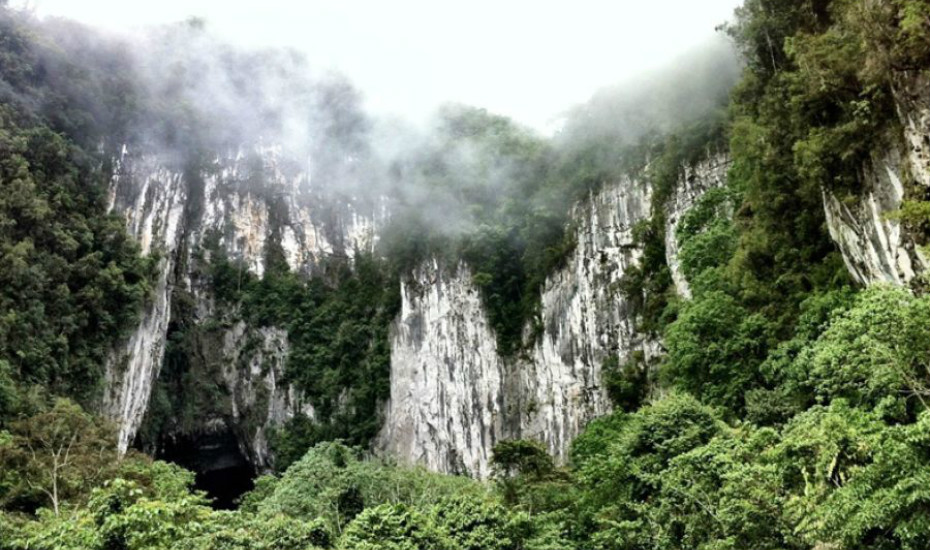 Located in one of Mother's Nature's most gorgeous rainforest vistas (and a UNESCO Heritage Site), Gunung Mulu is a beast of a mountain to climb. Standing at 2,376 metres, the three to four day-long hike involves overnight stops in wooden huts, winding routes from limestone belts to rough terrains, and a difficult, yet exhilarating ascent to the cloud-shrouded peak, which offers breathtaking views of Gunung Api and across the forest to Brunei Bay.
Mount Batur, Bali
For beginner mountain chasers, Batur is a great place to start. Reaching a height of 1,717 metres, the sunrise trek up this sacred Balinese mountain usually takes hikers (of medium fitness level) approximately two hours. The journey usually kicks off at 2am; despite the intimidating darkness, it helps hikers focus on the trail and allows them to arrive in the nick of time before daybreak. We recommend it for crowd-weary travellers seeking escape from Bali's teeming beaches and streets.
Mount Kinabalu, Sabah Malaysia
Towering at 4,095 metres, Mount Kinabalu is possibly the most visited mountain on this list, with thousands of visitors flocking to its craggy peak every year. The trek is usually completed in two days, and is surmountable for anyone with a reasonable level of fitness and no climbing experience. The journey is described by past climbers as an upward hike, with trekkers required to rely on a rope at only one point of the journey. The plus side for fussier climbers is the abundant creature comforts: clean bathrooms, cosy beds at lodges for overnight rests and meals are part of most of the hiking packages available.
Mount Agung, Bali
We'll make no bones about this: Agung is a killer climb. Bali's highest mountain stands at 3,142 metres tall and is highly recommended for physically fit climbers. This monster of a mountain offers two main climbing route: Pasar Agung or Bekasih Temple. The former is said to be an easier three to four hour climb up a mostly steep pathway with a final trail that ends at a moon-like crater rim with sweeping island views. The latter, on the other hand, is a demanding climb to the summit – the route is estimated to take approximately six to seven hours with the final hour requiring climbers to get down on all fours. Good luck!