Keep your skin cool and hydrated with Herbivore's Rose Hibiscus Coconut Water
We promise they're not overpriced bottles of water.
Confession: When face mists first made it big on the beauty scene, I thought little of it. It even seemed a little ridiculous to be splashing all that cash on spritzes. But after trying bottle after bottle and seeing actual results, I'm now a convert. A facial mist actually does wonders (who knew?). It preps skin for makeup, sets the foundation for your skincare layering and keeps skin fresh and cool while jolting you awake during your midday slump. So go ahead and jump on that bandwagon with our 10 favourite mists.
Herbivore Rose Hibiscus Coconut Water
This mist won't just look pretty on your nightstand; it actually works wonders on your skin. It's made with pure plant actives (zero fillers is always a good thing), and contains power-packed ingredients like coconut water for instant hydration and a natural glow, rose to reduce redness and inflammation, as well as witch hazel to tighten skin.
$25, available from Sephora
Heritage Products Rose Petals Rosewater
"I've been full on with my natural beauty journey,  so I tried the Heritage Products Rose Petals Rosewater after reading how versatile it is. It works as a face mist, toner, refresher, setting spray, and even a hair mist. I went through a bout of bad skin days in December but I this helped with calming my skin down and clearing up the problems like uneven skin tone and oily or dry skin."
– Delfina, Lifestyle writer
$9.67, available at iherb.com
Balipura Auric Spray
We're calling it now: crystal sprays are the next big thing. Hear it straight from our editor Selina: "Balipura sprays are next level: they're made with volcanic spring water and essential oils, and are infused with crystal energy. They're even blessed by a Balinese Priest under the full moon. We picked up the Let Go spray, which is infused with clear quartz, amethyst and sodalite – and smells like cinnamon. Give in, take a deep breath and just enjoy it."
Balipura, approx $34 SGD
Innisfree Green Tea Mineral Mist
If you find most skincare products too complex for you, the Innisfree Green Tea Mineral Mist is perfect. Delfina swears by this too in humid Singapore as a light spritz instantly soothes skin and leaves it moisturised. "I use it after toning on no-makeup days so I don't feel like my skin is going to shrivel up in the heat."
$8, available from Innisfree stores islandwide
lways keep
Bioderma Hydrabio Brume Soothing Refreshing Water
I keep this at my desk at all times – not only is it a great pick-me-up for when I'm exhausted and need a quick jolt, it also keeps my skin well hydrated when the temperature in our office drops to arctic temperatures. Active ingredients help to relieve my skin of any allergic reaction or itchiness, leaving it soothed and soft. My colleagues are always reaching out for this too so you know it's a winner!
$29.90 for two, available at Watson's
Mmerci Encore Invigorating Facial Mist
Amazing aromatherapy is my jam, and to be frank, I'm loving everything luscious local label Mmerci Encore is doing right now. Dehydration is what makes my skin look its age (quelle horreur), so I've found the occasional spritz of this de-stressing chamomile and rose-scented water does the trick in so many ways.
– Selina, Editor in Chief
$37, available online 
Jurlique Sweet Violet and Grapefruit Hydrating Mist
Nothing perks skin up like a good mist. This limited edition Sweet Violet and Grapefruit mist uplifts the senses (particularly on a dull work day) and leaves my skin hydrated and dewy. I use immediately after cleansing to moisten skin before patting on serum. It works a treat when spritzed on a beauty blender to lightly lift excess makeup.
$60, from Jurlique
Kora Organics Balancing Rose Mist
Supermodel Miranda Kerr's organic brand really does live up to its mantra of enriching the skin and spirit. A single spritz of the Balancing Rose Mist instantly lifts my spirits thanks to the soothing blend of rose and hibiscus. Antioxidant-rich Noni Extracts, essential oils, herbal extracts makes this a power-packed spray to replenish and rejuvenate skin. Bonus: It contains rose quartz, a crystal believed to carry a soothing energy to encourage love and acceptance.
$43, available from Sephora
Pixi Skintreats Hydrating Milky Mist
The word "milky" is often enough to turn me off a product, but this one's surprisingly light as air. Use this before applying your serums or makeup as its combination of black oat, provitamin A, and linoleic acid gives skin the right amount of moisture, while hyaluronic acid plumps skin.
$22, available from Sephora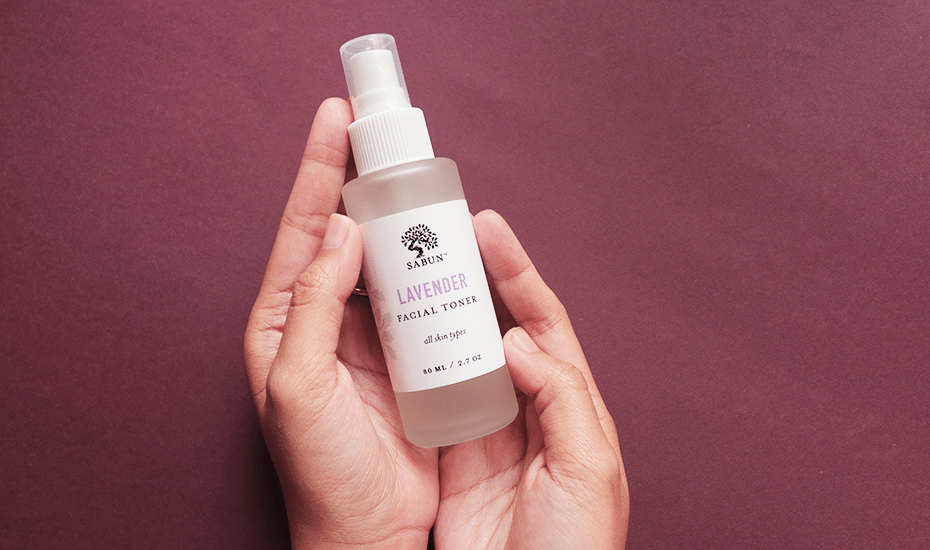 Sabun Lavender Facial Toner
This facial toner by homegrown brand Sabun is a multitasker. It doesn't just tone skin; it aids wound healing and disinfects acne pimples. It even works as a sleep spray. Delfina swears by it as, "lavender anything is always good for soothing purposes whether it's irritated or sun-kissed skin you're facing. Refreshing and gentle, this one's also cruelty-free and local!"
$16, available online
Like this story? Check these out too:
The Singapore-proof beauty guide
Sunscreen for every skin type
No more nasties with these organic brands
Beauty hacks of coconut oil