Wondering where to donate in Hong Kong? These charity organisations would kindly accept your help
It's nice when you're able give back to the community and help others. Whether it's to volunteer in Hong Kong, adopt pets, or, if time is not your luxury, donate to charities and other organisations. There are plenty of organisations in the city that can accept your used items – secondhand clothes or books – or brand new items that you just bought for those in need. That's why we've compiled a list of some of the most trustworthy charity organisations, so you know where to donate in Hong Kong.
Where to donate in Hong Kong
1. Box of Hope
Set to help children from Hong Kong, Macau, China, Cambodia, Thailand and the Philippines, Box of Hope gathers approximately 30,000 gift boxes each year for children ranging from age 3 to age 12. Technically you can't donate used goods to Box of Hope, but you're welcome to buy brand new daily essentials like toothpaste, shampoo and soaps, as well as fun things like pencil case, colouring pens, toys and lego!
Read our interview with Sian Taylor, founder of Box of Hope.
2. Impact HK
ImpactHK looks out for the homeless community in Hong Kong, offering friendship, food and a safe space, The Guestroom, during the day time. Of course, financial contributions are always welcome, but they also require a number of items to carry out their mission, from food to clothing to furniture. Contact them at [email protected] to see if your items would be of use. Alternatively, join them on one of their Kindness Walks and see that giving your time is one of the best ways to donate in Hong Kong.
Check out our interview with Jeff Rotmeyer, the founder of ImpactHK.
3. PathFinders
Dedicated to helping Hong Kong's most vulnerable babies, children and migrant women, PathFinders does community outreach and provides social welfare, shelter, supplies, health care, education and access to justice to pregnant, migrant domestic workers in distress and their Hong Kong-born children. To support their programmes, the organisation accepts donation in the form of one-off and monthly donation fund, as well as baby supplies. If you're looking for places to donate in Hong Kong, then PathFinders is a good place to start.
PathFinders, Unit 11C, Worldwide Centre, 123 Tung Chau Street, Tai Kok Tsui, Kowloon, Hong Kong, p. 5500 5486, 大角咀通州街123號11樓C室
4. Christian Action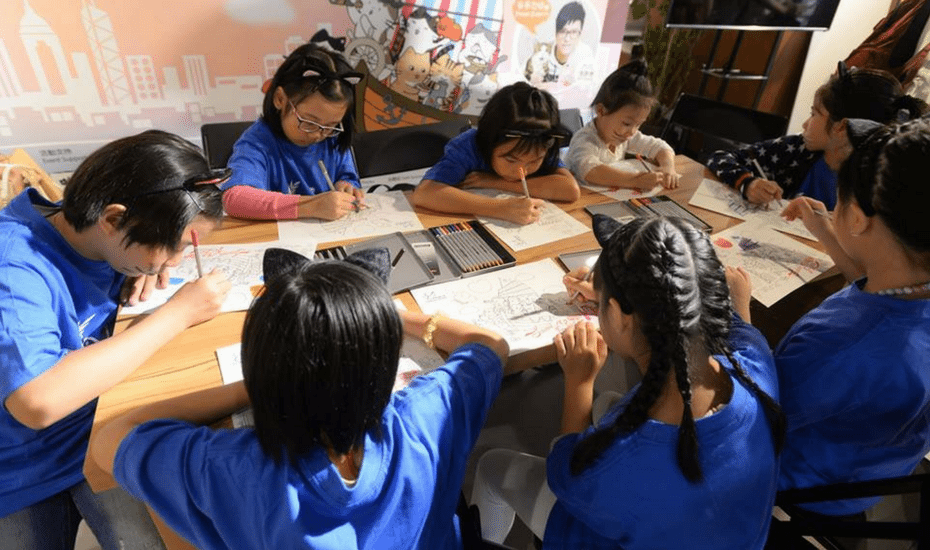 With a mission to help the disadvantaged, displaced, abandoned and marginalised live meaningful and productive lives, Christian Action is a Christian organisation supports those in need in Hong Kong and Mainland China by saving, educating, assisting and empowering them. Funded by donations, the programmes include social and humanitarian projects for refugees, foreign domestic helpers, ethnic minorities and immigrants from Mainland China, training programmes for the underprivileged and unemployed, and green collection programme to protect the environment, create employment opportunities and help the neediest people. What can you donate here?
Christian Action, 4/F, New Horizons Building, 2 Kwun Tong Road, Kowloon, Hong Kong, p. 2382 3339, 香港九龍觀塘道2號新秀大廈4樓
5. Mother's Choice
Serving children without families and pregnant teenagers in Hong Kong, Mother's Choice is a local charity that provides child care home for kids without families, connects foster and adoptive families to children in need, provides youth with sexuality education workshop, and support pregnant teenagers with the necessary support. The organisation accepts both one-time and monthly donations through their fundraising programmes and you can also donate some baby items and supplies that they are currently in need of.
Mother's Choice, Borrett Road Office, 10 Borrett Road, Mid-Levels, Hong Kong, 香港中環波老道10號
6. St. James' Settlement
As a social service agency, St. James' Settlement provides youth, elderly, mentally handicapped, education, rehabilitation, community centre, continuing care, and family and counselling services. You can donate fund to support their programmes of your choice and also items for some specific uses and services. If you're wondering where to donate in Hong Kong, this is a great organisation.
St. James' Settlement, 85 Stone Nullah Lane, Wan Chai, Hong Kong, p. 2574 5201, 灣仔石水渠街85號
7. Salvation Army
Working in 128 countries including Hong Kong, the Salvation Army is a widely-known international movement that is dedicated to support people in need and respond to local needs, emergencies and disasters through social and educational services. Serving the areas of Hong Kong, Macau and Mainland China, the Hong Kong office regularly accepts donations in the form of one-off donation, regular giving, and clothing and goods such as toys, books, and electrical appliances. Part of goods will directly go to home-alone elderly, street sleepers, ex-prisoners and CSSA recipients, while the rest will be sold at their family stores to support their community programmes.
Salvation Army, 11 Wing Sing Lane, Yau Ma Tei, Kowloon, Hong Kong, p. 2783 2323, 香港九龍油麻地永星里11號拓展部捐助服務組
8. Kids4Kids
Believing that young people can also make a difference through positive actions, Kids4Kids' programmes are run by kids and youth under 25 and include literacy development and youth empowerment dedicated to children from low income communities. You can help a wide variety of their projects through donation funds and items such as books, stationery, art and craft materials, computers, laptops, and iPads.
Kids4Kids, Unit A-D, 16/F, Tak Lee Commercial Building, 113-117 Wanchai Road, Wanchai, Hong Kong, p. 3618 6811, 香港灣仔灣仔道113-117號得利商業大廈16樓A-D室
9. Friends of the Earth
With a goal to protect the environment in Hong Kong, Friends of the Earth supports the sustainability of the Earth through several initiatives. The organisation accepts donation of leftover food to be distributed to those in need, food waste to be transformed into decomposer, and used clothes, printer cartridges, and furniture to be donated or recycled.
Friends of the Earth, Unit 1301, 13/F, Block A, Sea View Estate, 2 Watson Road, Hong Kong, p. 2528 5588, 香港北角屈臣道2號海景大廈A座13樓1室
10. Zara
If you call yourself a shopaholic, you'll much likely end up with a pile of unused clothes inside your wardrobe like a lot of us are guilty of. If that sounds like you, why don't you donate the clothes you no longer wear to any Zara store in Hong Kong, where they place containers for you to put your donated clothing. Your used clothes will then be donated to people in need and support local NGOs, sold for social benefits, reused for industrial material, and many other environmental and social causes.
Zara, various locations.
11. H&M
Don't know where to donate in Hong Kong and have loads of excess clothing? As part of their garment collecting initiative worldwide, H&M collects used clothes of any brand at their stores. Just drop off  your used clothes at any location of your choice and the brand will recycle the old garments, which will be given a new life by giving them away for donation or selling them as second hand clothes, turning them into other products or textile fibres and used for insulation.
H&M, various locations.