Ever thought about donating blood in Hong Kong? As the blood blanks run dangerously low, we've created a complete guide on everything you need to know about helping out.
Thinking of volunteering in Hong Kong to make a change? Failing to stay sane at home for weeks? You can help by stopping at a blood donor centre. Aside from doing the best free things online, we Honeycombers highly encourage everyone to go out and contribute to the city we live in. Without further ado, let's jump into the guide to donating blood in Hong Kong.
Is it dangerous to be a blood donor during the covid-19 pandemic?
First of all, donation centres have made numerous precautionary measures to prevent overcrowding. Instead of walk-ins, citizens are advised to call the donor centre or use HK Blood (their official mobile app) to book an appointment. Blood donors must not have travelled within the past 28 days. Also, donor centres have been disinfected more frequently, minimising the chance of infection.
What is the eligibility?
Aged 16 to 60 on the day of your first donation (person under 18 needs to provide parental consent)
Weighs over 41 kg (90 pounds)
Not taking medication or receiving doctor's treatment (some medications are permitted so check with the nurse upon arrival)
Have not had a flu or fever in the past two weeks
Other than the above criteria, there are a few more things to watch out. Have you had a tattoo, piercing, or acupuncture within 12 months? If so, you may not be able to donate. Click here for a 2-minute official eligibility test.
Where to donate?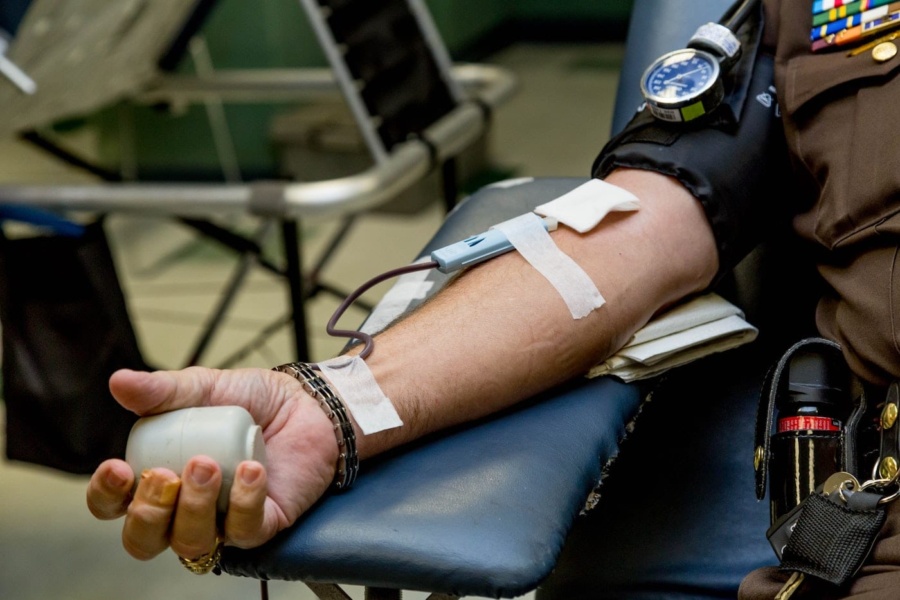 Currently, there are around 10 Red Cross donor centres open to the public, such as the ones in Central, Shatin and Kwun Tong. Check out the latest arrangement for each centre.
What to expect on the day of your donation?
Bring your HKID and traveling documents.
Make sure to eat at least four hours before the donation (to avoid hypoglycemia).
Don't wear clothes with tight sleeves.
There will be a quick check on your weight, height, blood pressure and haemoglobin level.
Sit and rest after donating. Maybe read a book while you wait! We don't want you to faint on the street.
How is my blood saving other's lives?
Please don't underestimate your influence. Although you are only donating around 400 millilitres each time, you are helping a diverse type of patients. Your red blood cells save those suffering from anaemia; your white blood cells save those who are prone to bacteria invasion; your blood platelets save those who have problems with blood clotting; and your plasma saves those with an impaired liver. Donating blood in Hong Kong has never been more crucial, so be sure to help out if you can!