Seize this Mother's Day to express your love and gratitude to your mum (Photography: Yan Krukau via Pexels)
Get inspired by our 2023 Mother's Day gift guide and walk away with the actual goodies by taking part in our giveaway!
Mama deserves the best – precisely because of this, finding the perfect Mother's Day gift can be tough. Need ideas? Read on for our ideas for 2023 Mother's Day gifts in Hong Kong. Whether your mum is a tai tai who frequents the best spas, a lady who loves her bling, or just an inspirational woman in every way, you'll be able to express your love and appreciation this Mother's Day.
What's more, we're giving away four prizes to celebrate Mother's Day, so that you can walk away with some of the actual products from our gift guide! Simply fill in the form below on or before Sunday 14 May to enter our giveaway; winners will be notified by Friday 19 May.
Wanna get a leg up in winning the giveaway? Take part on our Instagram, too!
WIN Mother's Day gifts in Hong Kong with our giveaway
This giveaway has now closed. Thank you for participating! 今次抽獎活動已經結束。感謝你的參與!
2023 Mother's Day Giveaway: The prizes
1. Estheclinic: Oxypure
Give your mother the gift of rejuvenation this Mother's Day. Let Estheclinic take the reins and provide non-invasive, pain-free aesthetic treatments that'll have you feeling brand new. You can rely on the ground-breaking technologies to give you visible results right from the first session. Whether it's anti-aging, skin rejuvenation, or cellulite removal, Estheclinic brings 20 years of medical and technological expertise to its aesthetic treatments.
With the 2023 Mother's Day Giveaway, you can experience the Oxypure ($1,800) for free! This super 3-in-1 Anti-aging and Hydrating medical-grade facial treatment is a perfect gift for anyone. It improves acne, dehydration, signs of aging, and evens your skin's texture. With no pain and only gain, this is an experience gift for your mother to bypass uncomfortable procedures and instead lay back to let Estheclinic do the work.
Estheclinic has locations in Central and Sai Ying Pun.
2. Time for Tea: Mono Filio Teapot
Spend true quality time with your mum over a delightful pot of tea and exquisite accessories from Time for Tea. From table linen and candles, to loose leaf tea and teacups, Time for Tea sources bespoke, first-rate tableware with tea lovers in mind. Now you can take your afternoon tea to the next level this Mother's Day!
With our 2023 Mother's Day Giveaway, you can win the ultimate tea time accessory: the Mono Filio Teapot ($1,400), serving delicious tea and adding a wonderful design accent to your home. Take a simple everyday activity and enhance it to a precious bonding experience with Time for Tea.
Time for Tea, Room 1806, 18 Harbour Road, Central Plaza, Wan Chai, Hong Kong
3. Faved by Samanthi: Stargaze Trillienne Necklace
A perfect gift of jewellery can certainly show your love and appreciation for your mum. This Mother's Day, let that beautiful piece she deserves be from Faved by Samanthi's exclusive jewellery collection! Believing that every individual is unique, the brand offers stunning, customisable jewellery to suit your style and preferences.
With our 2023 Mother's Day Giveaway, you can shower your mum with love and sparkles by winning a unique designer Stargaze Trillienne Necklace ($2,800). Celebrate the dearest woman in your life with a gorgeous coloured gemstone piece that is fit for any occasion, with designs that stand the test of time.
Shop Faved by Samanthi online or visit its pop-up at Zanteia, Unit 406, 4/F, Block A, PMQ, 35 Aberdeen Street, Central, Hong Kong, p. 6315 0571
4. Mohlia: Chianti + The Mykonos Bear
Have a glass of Mohlia's Chianti ($200) and cuddle up with The Mykonos Bear ($880) for a relaxing Mother's Day. The homegrown luxury gifting brand's own label of Chianti carries aromas of red fruits and cherry, balanced by slightly spicy notes and tinges of pepper and clove. Lusciously full-bodied, the wine is corked in Tuscany, sulfite-free, and promises no hangovers! On the other hand, The Mykonos Bear from Mohlia's Sofi Collection is crafted with eco-friendly foam flowers, making it both a charming memorandum and a colourful decoration for your home. Win this set of gifts with our 2023 Mother's Day Giveaway, as they will surely put a smile on anyone's face!
Check out our interview with Simran Mohinani, the founder of Mohlia.
Shop Mohlia online.
Read on for more 2023 Mother's Day gifts in Hong Kong
5. Gleneagles Hospital Hong Kong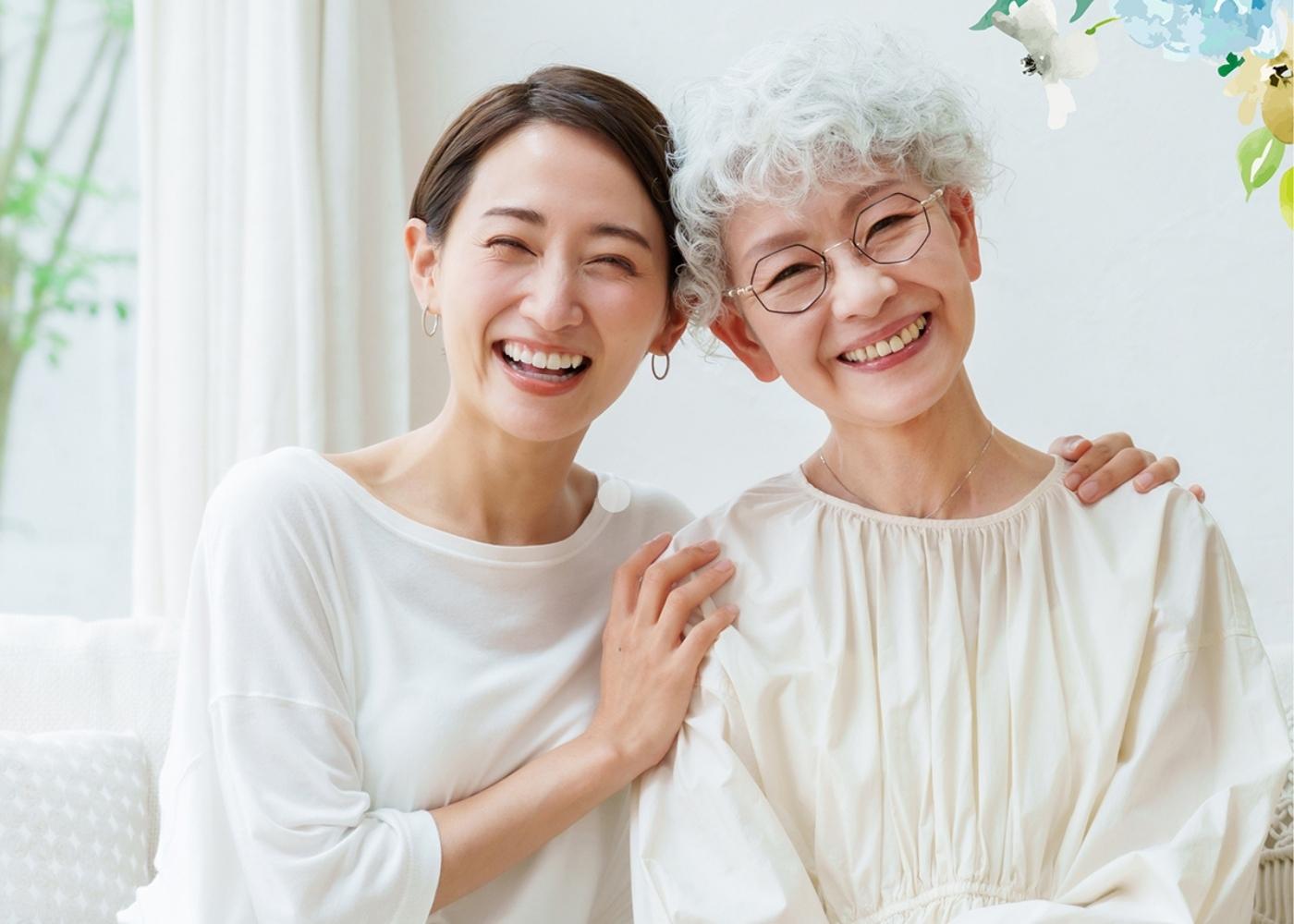 Health always comes first – so what better gift than a health screening package for your loved one at a reputable private hospital? This Mother's Day, Gleneagles is featuring special offers for its Well Women Check-up and 3D Mammogram Screening Package. The former, now available at a 33% discount, provides a bilateral mammogram or breast ultrasound, pelvic ultrasound, liquid-based pap test, and more; whereas with the latter package, now on a 50% discount, the patient is entitled to a doctor's consultation, bilateral 3D mammogram or breast ultrasound, and report analysis. With excellent patient care, seasoned medical professionals, and state-of-the-art equipment, your mother will be in safe hands at Gleneagles.
Learn more about the 2023 Mother's Day packages at Gleneagles.
Gleneagles Hospital Hong Kong, 1 Nam Fung Path, Wong Chuk Hang, Hong Kong, p. 2122 1333
6. Omega: The Constellation Aventurine
The chic watches from Omega aren't just for James Bond and secret agents! This luxury watchmaker also crafts a range of stunning timepieces, fit for women of style and character. Our dream piece is The Constellation Aventurine, which features a blue aventurine glass dial, resembling a starry night sky – perfect for Mum who brings light to your life. Other popular watches for mothers include The Seamaster Aqua Terra, with a sophisticated design inspired by the ocean; and The Speedmaster, the iconic piece now offered with a stylish green colourway, paired with 18K Sedna Gold.
Running out of time for gift-shopping? Check out our favourite watch shops in Hong Kong.
Omega has multiple branches across Hong Kong.
7. Samsung: Galaxy Z Flip and Z Fold
For the mothers who are both stylish and tech-savvy, Samsung's Galaxy Z Flip and Z Fold make the perfect Mother's Day gifts in Hong Kong. Not only do these top-of-the-line smartphone give the best throwback vibes, they're also part of the exclusive deals from Samsung this season: when you buy a Galaxy Z Flip or Z Fold from 1 to 31 May, you can get a Wi-Fi Digital Photo Frame for free!
Samsung has multiple branches across Hong Kong.
8. Chow Tai Fook: Bengal Rose Series
What flower is more perfect for your mum than the rose? With a series designed especially for Mother's Day, famed jeweller Chow Tai Fook's Bengal Rose Series has the ideal pieces for gifting. All inspired by the Bengal rose, pieces include 18K White Gold Diamond Earrings; Pure Gold Pendant; 18K White Gold Diamond Necklace; and more. As the rose symbolises love, gratitude, and respect, we can't think of a more appropriate symbol for mums out there this Mother's Day in Hong Kong.
Chow Tai Fook has multiple branches across Hong Kong.
9. Blooms & Blossoms x Smith & Sinclair: Tipsy Rosy "Mum's Survival Kit"
In addition to the usual stunning display of flowers, why not give your mum a cheeky pick-me-up as a Mother's Day gift in Hong Kong? Local florist Blooms & Blossoms has joined the cocktail gummy brand Smith & Sinclair to create the Tipsy Rosy "Mum's Survival Kit". The set includes a beautiful Rose & Carnation Bloom Bucket, along with a box of alcoholic cocktail gummies.
Find out more about Smith & Sinclair's range of Mother's Day gifts.
Blooms & Blossoms has multiple branches in Hong Kong.
10. Spill Stories: Powerful Asian Moms (2022)
Not sure how to express your love and gratitude to Mum? Say it with Powerful Asian Moms, a 200-page anthology of creative prose, poetry, illustration, and photography celebrating Asian mothers. Covering heritages across Asia, such as those of China, Korea, Philippines, Vietnam, and India, over 40 contributors share their personal stories and explore the ways Asian mothers around the world embody their power as individuals. No matter which culture or community you and your mother associate yourselves with, you're likely to identify aspects of your own experience in the meaningful tales about growth, family, and motherhood.
Shop Powerful Asian Moms on Amazon.