When was the last time you sat down at one of these Hong Kong tea houses? It's time for an exceptional tea experience.
Hong Kong is all about interesting street food, dim sum, and egg tarts! And if you want to try something different but still original, sit back and sip on some Chinese tea like Pu Erh or Oolong at our favourite Hong Kong tea houses. It's going to be worth it, we promise.
Try our favourite Hong Kong tea houses
LockCha Tea House
Looking for a traditional tea drinking experience? Then look no further than the LockCha Tea House in Hong Kong Park, where you will be transported to a traditional canton-style teahouse. LockCha prides itself as one of the very few tea houses that uses the finest unblended, pure, single-harvest, estate teas sourced from local farmers since its retail shop was founded back in 1991.
Hundreds of teas are available to pair with their vegetarian dim sum for lunch and dinner, and if you are looking for a one-of-a-kind experience, the tea house is the perfect place to be, as it hosts various cultural programmes like Sunday Music Programme, Chinese Music Tea Concert, and tea and calligraphy classes. This definitely one of our favourite Hong Kong tea houses.
LockCha Tea House, Ground Floor, The K.S. Lo Gallery, Hong Kong Park, Admiralty, Hong Kong, p. 2801 7177, 金鐘香港公園羅桂祥茶藝館地下
Teakha
Have a modern tea party at Teakha, where you can find a great variety of tea from floral and herbal teas to cooked and brewed teas. Using the finest single-origin teas sourced directly from small tea plantations, their teas originate from different regions all over the world like Japan, China, Taiwan, and Sri Lanka. They also have a unique collection of tea flavours that you don't normally find at other tea houses like their Keemun Milk Tea with Red Date Honey, Sea Salt Yin Yang, Apple Blossom Verbena, and infusion teas like Jamu. And if that's still not enough, you can also pair your teas with Teakha's selections of brunch dishes like Brioche French Toast or pastries like Drop Scones and Hojicha Cheesecake.
Teakha, Shop B, 18 Tai Ping Shan Street, Sheung Wan, Hong Kong, p. 2858 9185, 上環太平山街18B號地舖
Plantation by teakha
Founded also by the owner of teakha Nana Chan, Plantation is a modern and comfortable tea drinking space nestled away in the Western District. Customers can enjoy a thirty-minute tea tasting sessions – which was a wonderful experience – at the tea bar and sample some of the loveliest tea like Oriental Beauty of Taiwan and Anji White Tea.
Read our full review od Plantation by teakha.
Plantation by teakha, 18 Po Tuck Street, Sai Ying Pun, Hong Kong, p. 3482 2660, 西環西營盤保德街18號
Jrink
Go check out Jrink's collection of exclusive blends, which consist of over 120 different house-made blends tea with unique characteristics. Brewed using the advanced craft brewing machine Alpha Dominche Steampunk 4.1, their hand-blended artisanal teas are sourced from top tier organic tea farms and selected botanicals. Their premium-quality loose-leaf fruit and herbal teas are available anyway you want, hot or cold, in store or for takeaway. We love this joint.
Jrink, G/F, 21 Ormsby Street, Tai Hang, Hong Kong, p. 2284 4203, 大坑安庶庇街21號地下
Yu Teahouse
Located within a modern, minimalist setting in Fo Tan, Yu Teahouse is the place to be if you are looking for a classic yet contemporary tea drinking experience. Inspired by its name that translates into fine jade, Yu curates the finest Chinese tea leaves with selections of green, white, oolong, black, puerh, and Darjeeling tea. This is a good spot to hit if you are looking for Hong Kong tea houses in the New Territories.
Yu Teahouse, L230, 2/F, The Eslite Spectrum, Star Annex, Star House, 3 Salisbury Road, Tsim Sha Tsui, Kowloon, Hong Kong, p. 3419 1089
Tea Saloon by Another Fine Day
Inspired by a luxurious English cottage, Tea Saloon by Another Fine Day is adorned with pastel pink Victorian-style interior, colourful chandeliers and vintage paintings, making you feel like a royal as soon as you step inside. Imported from all around the world, the teas taste perfect when accompanied with scones, macarons, and other sweet treats. Other than afternoon tea sets, they also pride themselves in serving lunch, weekend brunch, and creating bespoke cakes for your special occasions.
Tea Saloon by Another Fine Day, G/F, 80-82 Peel Street, Mid Levels, Hong Kong, p. 2525 8257, 半山卑利街80-82號地下
Ming Cha Tea House
Learn more about the world of Chinese tea at Ming Cha Tea House, where you can join their tea tasting activities guided by their in-house tea masters. And don't worry if you come with your whole family, because the tea brewing and tasting workshop is also suitable and for kids! Using teas that are sourced from traditional farms in different parts of China, Ming Cha also hosts other fun activities such as tea pairing with chocolate, ham, cheese, or even mooncakes.
Ming Cha Tea House, 12/F, Flat D, Wah Ha Factory Building, 8 Shipyard Lane, Tai Koo, Hong Kong, p. 2520 2116, 太古城船塢里8號華厦工業大厦12樓D室
Heritage Tea House
Located on the ground floor of Jockey Club Creative Arts Centre (JCCC), Heritage Tea House is the perfect place to relax and sit down while enjoying a good cup of tea. The teas offered range from traditional Chinese to modern teas, which you can enjoy together with dim sum, side dishes, soup noodles and sweets. The tea house is also a great place to read books and enjoy art, as they have a great collection of books placed on the bookshelves and various paintings hanging on the wall.
Heritage Tea House, Unit L1-06, Jockey Club Creative Arts Centre, 30 Pak Tin Street, Shek Kip Mei, Hong Kong, p. 2779 1030, 石硤尾白田街30號賽馬會創意藝術中心1樓6室
Choi Lung
Tucked away near a village, Choi Lung restaurant offers not only dim sum but also great choices of Chinese tea. Although small in terms of size, the restaurant hasover 40 years of history. While eating here, you'll have to serve yourself by picking your own food from the kitchen and making your own tea.
Choi Lung, 2 Chuen Lung Village, Tsuen Wan, New Territories, Hong Kong, p. 2414 3086, 荃灣荃錦公路川龍村2號
Ying Kee Tea House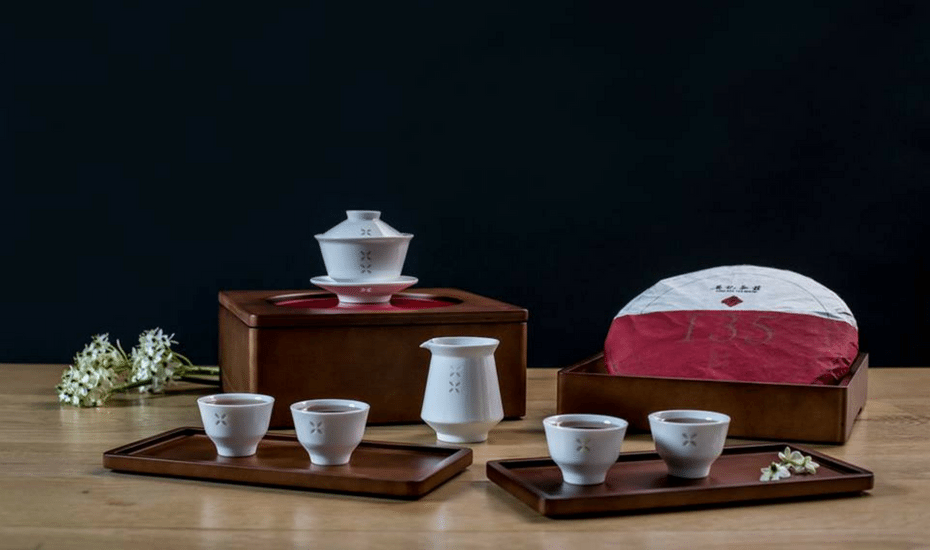 Making tea for over 130 years, Ying Kee Tea House offers an authentic Chinese tea drinking experience like no other. First established in Guangzhou during the reign of Guangxu Emperor of the Qing Dynasty, the tea house currently has 10 branches across Hong Kong and provides a variety of tea leaves such as Pu erh tea, green tea, black tea, oolong tea, white tea, and jasmine tea. Their teawares are also available for purchase for those who would like to have tea at the comfort of their homes. As one of the most established Hong Kong tea houses, Ying Kee is not to be missed.
Ying Kee Tea House, G/F, 151 Queen's Road Central, Central, p. 2544 3811, 中環皇后大道中151號地下