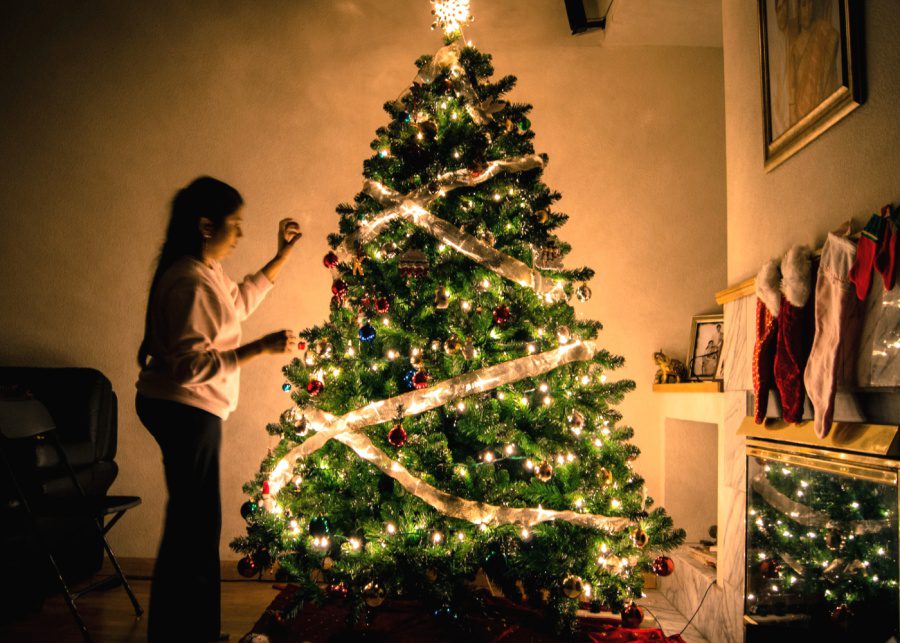 Whether you're new to Hong Kong or just want to stock up on some festive goodies, our guide to where to buy Christmas trees in Hong Kong has you covered.
It's time to stock up on groceries online and to get that wine delivery in because believe it or not: Christmas is coming! The festive season has crept up on us yet again, but do not fret. From click-and-order services to pick-your-own, we have rounded up some of our favourite places to buy Christmas trees in Hong Kong.
Where to buy Christmas trees in Hong Kong
Psst: We're working on updating our Christmas list for 2023 as more information comes in, so stay tuned for updates!
1. P&F Garden
If picking your own tree is a family tradition, head to P&F Garden in Pok Fu Lam for a day of fun. With over 30 years of experience in landscape gardening, wholesale, and retail of plants, this local nursery ticks all the right boxes. From festive poinsettias and tabletop trees to Noble Firs tall enough to reach any ceiling, P&F Garden has got all you need.
P&F Garden, 50 Choi Tin Village, Victoria Road, Pok Fu Lam, Hong Kong, p. 2812 0948, 薄扶林域多利道水菜田村50號
2. van der Bloom
Conveniently located on Hollywood Road, this modern florist is a great place to stop by for luxurious fresh trees. Whether you are looking for a beautiful six- or seven-feet Noble Fir from Oregon, a pre-decorated table tree, or stunning festive wreaths, van der Bloom's Christmas collections will make your home look enchanted. Or, you're a feeling a little creative and want to craft your own unique arrangement for the season, check out their wreath-making and tree-decorating workshops that will get you right into the holiday spirit!
van der Bloom, G/F, 61 Hollywood Road, Central, Hong Kong, p. 5501 1661, 中環荷李活道61號地舖
3. Flower Market, Mong Kok
If you need help getting into the festive spirit, pack a flask of mulled wine and hop on over to the Flower Market in Mongkok. Stroll among the stalls and shops offering everything from real and artificial Christmas trees to festive decorations, seasonal plants, and more. If you're wondering where to buy Christmas trees in Hong Kong, this is a fun and colourful option.
Check out our guide to the Flower Market.
Flower Market, Flower Market Road, Mong Kok, Kowloon, Hong Kong, 旺角花墟
4. Chun Hing Garden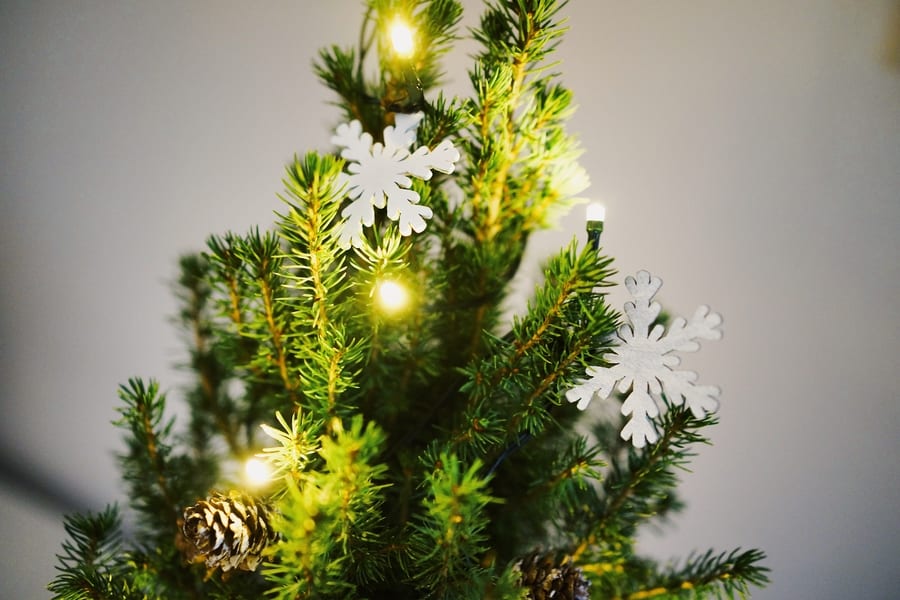 Located in Yuen Long, this family-run business with over 30 years experience imports its Christmas trees from a top-tier plantation in the US, ensuring that each tree is of the highest quality. Besides specialising in Noble and Douglas Firs in all different sizes, they also stock poinsettias in a variety of colours along with fresh wreaths and decorative ornaments. In addition, once the festive season is over, all the Christmas trees collected by the eco-conscious company are recycled. This is definitely one of our favourite places to buy Christmas trees in Hong Kong.
Chun Hing Garden, Shui Tau Tsuen, Kam Tin, Yuen Long, Hong Kong, p. 2572 6430, 元朗錦田水頭村振興花園園藝公司
5. Anglo Chinese Florist
Looking to buy Christmas trees in Hong Kong? Whether you're on the hunt for real or fake firs, this flower boutique is one of our favourites. With over 70 years of expertise, Anglo Chinese Florist has not only become one of the most trusted places for Christmas trees in Hong Kong, but also for Christmas decorations. From trees, wreaths, and centrepieces to hampers, garlands, and Christmas orchids, it's no wonder this one-stop shop remains a firm favourite.
Anglo Chinese Florist, 24 Lyndhurst Terrace, Central, Hong Kong, p. 2921 2986, 中環擺花街24號中西花店
6. Xmas Trees Online HK
If you're looking to purchase a high-quality tree from the comfort of your couch, this online Christmas tree shop provides a great variety sourced from one of the most environmentally responsible farms in the US. Stocking Nordmann Firs, mixed wreaths, and even tree stands, this stress-free option ensures that you can have everything ordered at the click of a button.
Shop Xmas Trees Online HK online.
7. Ikea
Buying a real Christmas tree in Hong Kong doesn't mean breaking the bank! For affordable trees, Ikea will not disappoint. Their artificial trees come in a variety of sizes, from 150 to 170 cm, to even 210 cm. Simply visit one of the stores to place your order and your tree will be delivered right to your door.
Ikea has various locations across Hong Kong.
8. Sophie's Christmas Trees
If you're guilty of leaving Christmas tree shopping until the very last minute, Sophie Christmas Trees online shop is here to save the day. With over two decades of experience in retailing Christmas plants, you can be rest assured that the products here are of the highest quality. Experienced members of staff visit Portland, USA every year to select Fraser, Douglas, and Noble Fir trees in a variety of sizes, along with wreaths and poinsettias.
Cut out the hassle of shopping around and the stress of carrying a tree home by using their easy order form to place your pick. Then all you need to do is put your feet up and wait for your tree of dreams to be delivered right to your door. What's more, they will also chuck in a free care kit containing a bag of nutrients for your tree, a disposable bag, and a reminder for watering your tree! What's not to love?
Shop Sophie's Christmas Tree online.
9. Gift Flowers HK
Whether you are looking for a four-feet mini tree or eight-feet giant tree, Gift Flowers HK's sustainable Noble Firs will be swiftly sent to your door without extra charges. Since their Noble Firs emit a strong fragrance, your house will be filled with festive mood in no time. With an additional few hundred dollars, you can even have the tree picked up and recycled after Christmas.
Gift Flowers HK, Unit 2202, 22/F, Causeway Bay Plaza 1, 489 Hennessy Road, Causeway Bay, Hong Kong, p. 2730 0885
10. Florist Paradise
Looking for American Noble Fir as tall as 10 feet? Florist Paradise Limited's Christmas trees go from four feet, catering to the sizes of different Hong Kong households. While they provide free delivery for most locations in the New Territories, delivery to Kowloon and Hong Kong Island is also available for an additional cost. Since Florist Paradise has early bird discounts, make sure you place your order before it's too late.
Florist Paradise, 65 Kau Liu Ha, Lam Tsuen, Tai Po, Hong Kong, p. 2677 9828