Have a freshly-made pizza delivered to your doorstep in no time
Stay home and get fed up right thanks to the best food delivery in Hong Kong
Living in this heaven of food, we are always on the hunt for beautiful cakes and delicious hot pot. While we think al fresco dining and fine dining give the most uplifting experience, sometimes we just want to enjoy good food at home while watching movies. Here, we've sorted the best food delivery in Hong Kong that will fix your food cravings in no time.
Best food delivery in Hong Kong
1. JIA Everywhere
If you are fans of Jia Group's restaurants like 208 Duecento Otto, Chachawan, Duddell's, 22 Ships, you have to try their delivery service JIA Everywhere. From a la carte dishes to catering menus, an array of food and beverages from twelve of Jia Group's restaurants are available in one platform. Order your food at 6pm the day before and your meal will be freshly sent to your doorstep on the next day.
Order from JIA Everywhere
2. Black Sheep Restaurants GO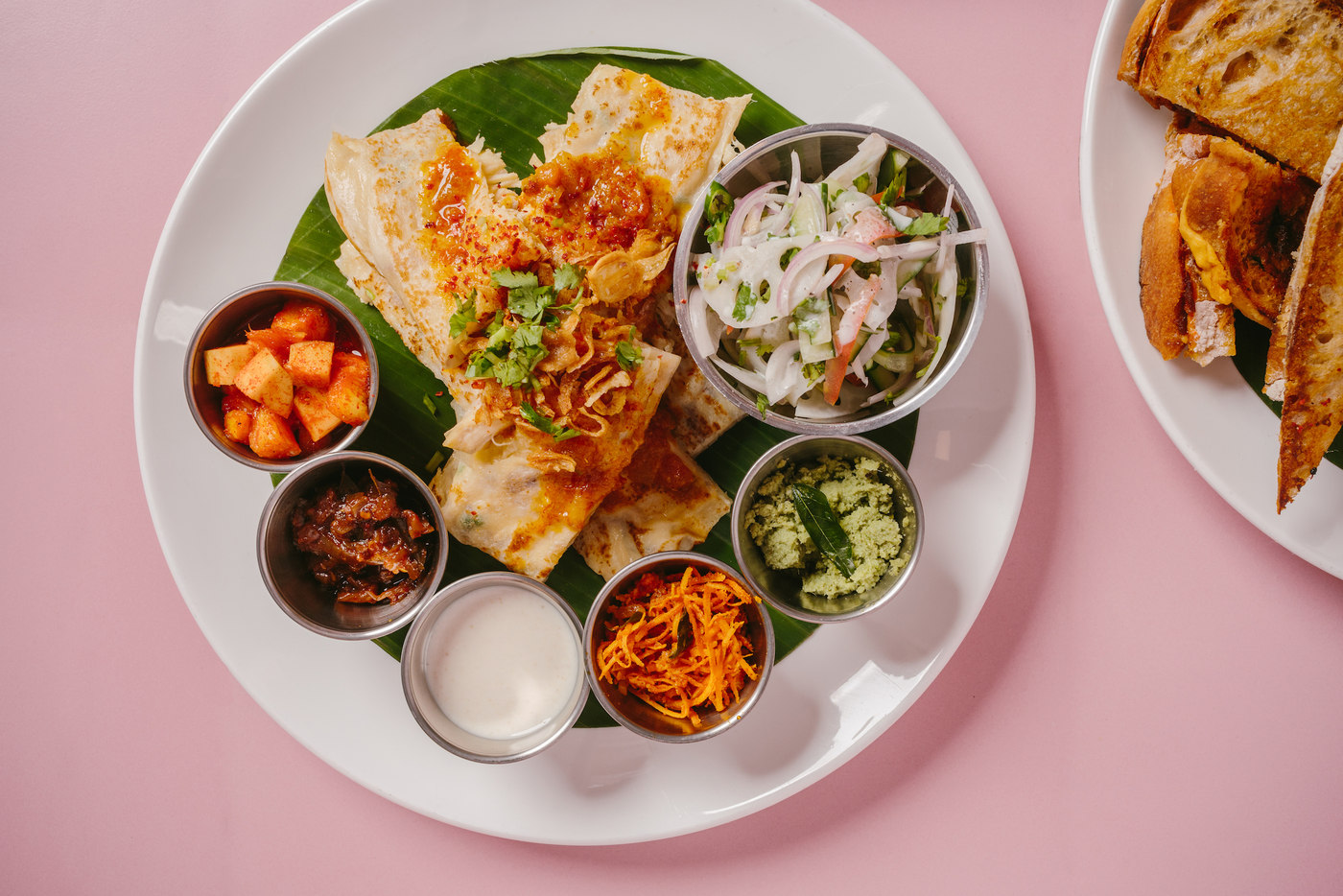 Order a single meal from Black Sheep GO or subscribe to Black Sheep Supper Cult for a healthy meal plan. From Artemis & Apollo's Greek chicken gyros to Chôm Chôm's beef pho, you can enjoy all kinds of cuisines from eleven of Black Sheep Restaurants' vendors. Delivery locations range from Tai Hang to Kennedy Town and up to the peak.
Order from Black Sheep Restaurants
3. Foodpanda
A pioneer of food delivery apps, Foodpanda collaborates with over seven-thousand restaurants in Hong Kong, including exclusive vendors such as Gong Cha and CIAK. Their delivery fee is generally cheaper and serves a wider geographic area than some other apps. Other than food delivery, you can also pick up your food from vendors, or shop daily necessities from Pandamart that can be delivered fastest within twenty minutes.
Order from Foodpanda online
4. Uber Eats
Uber Eats collaborates with over eighty restaurants in Hong Kong, serving an array of local favourites such as noodles from Tamjai Yunnan Mixian and rice bowls from Dondonya. Unlike some other apps, Uber Eats does not set a minimum order and delivery fee is mostly around $20. Plus, we like the fact that new users get 50% off their first two orders.
Order from Uber Eats online
5. McDonald's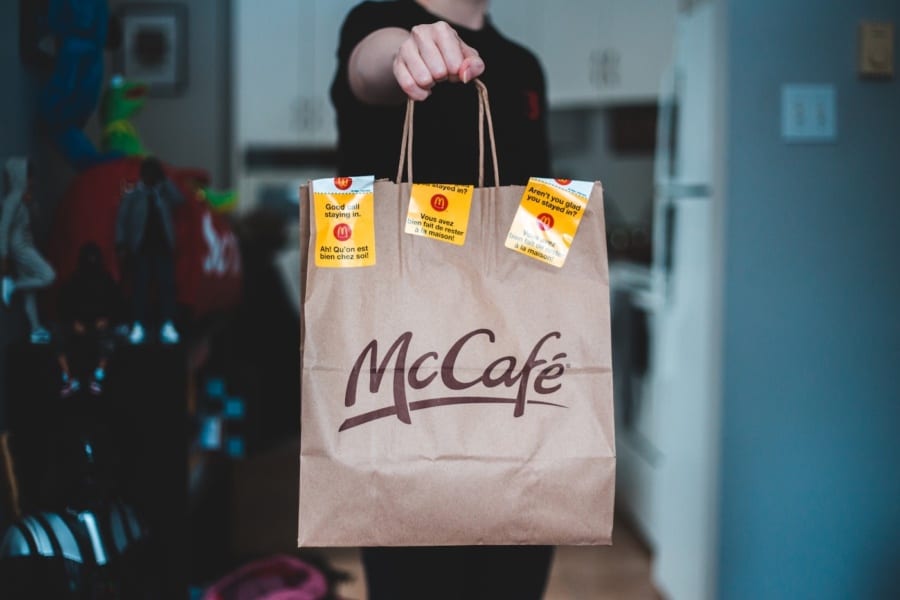 When it comes to the fastest delivery services in Hong Kong, you can never miss out on McDonald's. We love the fact that 24-hour McDelivery does not have delivery fee, plus there are many coupons available on their mobile app. A lot of their combos that come with fries, a burger and a drink cost less than $50, becoming one of the most affordable delivery options in Hong Kong.
Order from McDonald's online
6. Deliveroo
Partnering with over eight-thousand restaurants in Hong Kong, Deliveroo has five years of delivery experience in this city. Some Deliveroo-exclusive vendors include Pizza Express, Eric Kayser and The Pasta Project. For users subscribed to Deliveroo Plus ($98 per month), delivery fee can be waived for all orders of $100 or more.
Order from Deliveroo online
7. KFC
Hands up if you love fried chicken! We have fallen head over heels for KFC's signature fried chicken, egg tart, creamy chicken rice and mashed potatoes. KFC has all kinds of deluxe combos that can cater up to twenty-four people, and they offer different coupons on their mobile app.
Order from KFC online
8. Pizza Hut
Available from 11am to 10:30 pm, Pizza Hut delivery comes with free delivery for orders above $90. Other than a la carte items like Chicken Supreme Pizza and Seafood Fettuccine, huge sets for two to six people are also available. If you use their membership reward system, you can even redeem free food with your accumulated points.
Order from Pizza Hut online