(Photography: Jamie Brown via Unsplash)
Sure we all want that million dollar smile and flawless pearly whites. Brace yourselves, here are our picks for top dentists in Hong Kong.
Getting regular check-ups with the dentist is key for that stellar smile. We shamelessly chug down multiple coffees in the name of cafe hopping, indulge in all them sweet cakes for celebrations, and whatnot. Get in contact with your medical insurance and book an appointment with our top picks of dentists in Hong Kong.
Best dentists in Hong Kong
1. Dr. Smile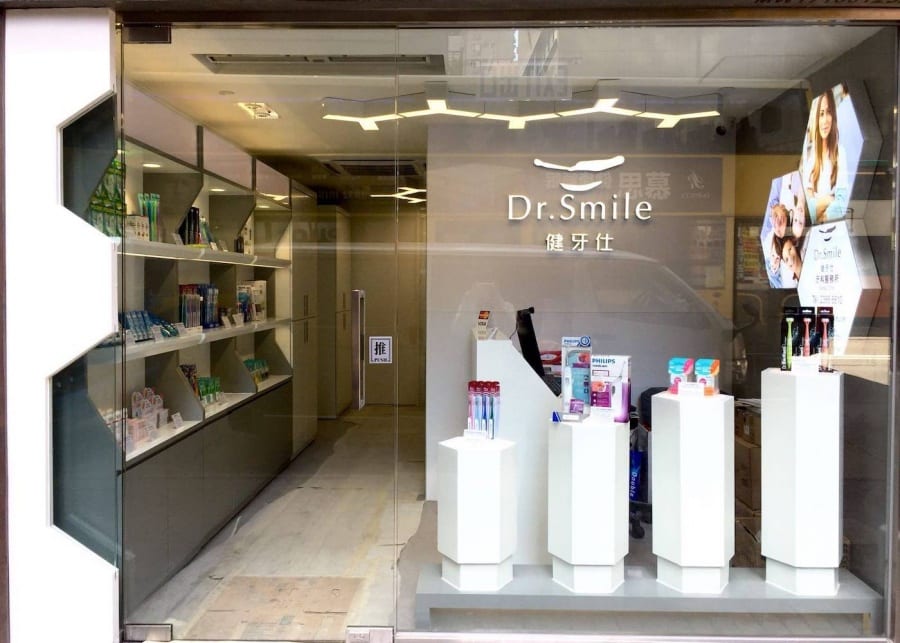 With the first branch opened in 1988, Dr. Smile is the first spa-inspired open-planned dental clinic in Hong Kong, designed with the aim of taking fear out of visiting a dentist. Their range of services includes general dentistry for hygiene treatment & fluoride application, cosmetic dentistry (teeth whitening, porcelain crowns, and implants), and Invisalign for perfectly aligned teeth.
Dr. Smile has multiple locations across Hong Kong.
2. Dr. David W.K. Tong
This is a clinic that stresses that they only provide necessary dental procedures, granting the utmost care to your teeth and gums in a stress-free environment. Offering general dentistry care for the whole family, British qualified dentist Dr. David W.K. Tong and his team provide a range of services that include everything from cosmetic dentistry to oral surgery. They even give emergency dental services for when you're truly in a bind.
Dr. David W.K. Tong, 46 Lyndhurst Terrace, 13A Oriental Crystal Commercial Building, Central, Hong Kong, p. 3421 0067
3. Smith & Jain Dentists
With general dental practitioners and specialists under the same roof, you need not jostle from clinic to clinic as all your emergency needs are taken care of at Smith & Jain Dentists. In case of emergency out-of-office hours, they provide an emergency contact number. The clinic makes use of computer-aided designs to customise restorations of veneers, inlays, onlays, crowns, and bridges (not all too common in Hong Kong).
Their other clinics include Bayside Dental Discovery Bay, Bayside Dental Tung Chung, and Diestel & Partners.
Smith & Jain Dentists, 7/F, Century Square, 1 D'Aguilar Street, Central, Hong Kong, p. 2526 2383
4. Central Smile
The pop of green plants and comfy plush chairs and sofas ooze a homey feel in this dental clinic and you'll immediately feel at ease. There's even a children's play area to calm them down before their appointment, and honestly, it's so colourful and lovely that the kids may even forget the jitters! The dental team offers a wide range of services such as general check-ups and cleaning, implant dentistry, and orthodontic dentistry.
Central Smile, 12/F, Manning House, 48 Queen's Road Central, Central, Hong Kong, p. 2816 1608
5. Bayley & Jackson Dental Surgeons
You know they serve with utmost quality when they prioritise their patient's needs – Bayley & Jackson Dental Surgeons provides 24-hour emergency dental services. With a large number of general dentists, specialists, and hygienists on board, they offer a full range of dental services, including general dentistry, prosthodontics, endodontic treatment (root canal treatment), implants, braces, and more.
Bayley & Jackson Dental Surgeons has multiple locations across Hong Kong.
6. Smart Dental Centre
With multiple locations, Smart Dental Centre is a reputable clinic with a team of well-trained professionals, managed by Health Maintenance Medical Practice, a medical group in Hong Kong that ensures standardization across their clinics. Their Smart Dental Specialist Center (in Central) handles dental implants, orthodontics, and Invisalign, while the other locations offer teeth cleaning, fillings, extractions, mouth guards, root canal, crown, and bridge treatment.
Smart Dental Centre has multiple locations across Hong Kong.
7. Dr. Paul Leung Dental Clinic
This is a boutique dental clinic providing personalised General & Advanced Dentistry in the heart of Central. Dr. Paul Leung is an American Board Certified Prosthodontist and founder of his own dental clinic, which is celebrating it's 8th anniversary this year. Aside from general examinations, the clinic is a jack of many trades. From cosmetic services, restorative dentistry, wisdom teeth removal, and esthetic gum surgery, there's a solution to get your crowned glory back.
Dr. Paul Leung Dental Clinic, Room 305, New World Tower 1, 16-18 Queen's Road Central, Central, Hong Kong, p. 2887 1080
8. Well Being Dental Services
This clinic's mission is to provide high-quality, cost-effective dental care, and you can have our word that they deliver what they promise. They have a team of more than 10 dentists and hygienists and provide various services, including oral checkups, teeth whitening, veneers, dental repairs, orthodontics, and invisalign. Tailored corporate medical and dental benefits plans are designed and managed to meet our contract clients' needs.
Well Being Dental Services has multiple locations across Hong Kong.