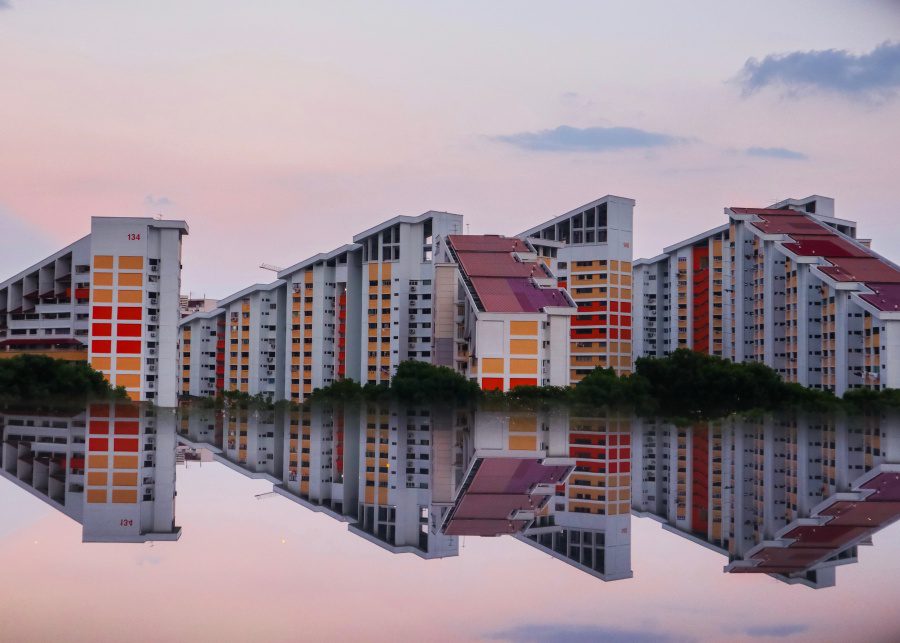 Look out for the iconic sloped roofs of HDB flats in Potong Pasir! Photography: Nguyen Thu Hoai via Unsplash
Here are all the reasons we're obsessed with the idyllic 'hood of Potong Pasir!
When you're thinking of things to get up to in sunny Singapore, Potong Pasir may not be top of mind. This idyllic part of our country is often overlooked for more developed spots like Telok Ayer or Duxton Hill. But trust us when we say this quaint 'hood is full of delish food and hidden gems to explore!
Potong Pasir guide: Food and drinks
1. Juparo Coffee
Down for brunch and a good cuppa? You've gotta swing by Juparo Coffee. This laidback cafe is just a minute's walk from Potong Pasir MRT, making it an ideal food stop. We love the soft shell crab with poached eggs, and the chicken parmigiana is perfect if you want something heartier. Wash it all down with the cafe's signature Kogeta cappuccino that's reminiscent of creme brulee.
Juparo Coffee, #01-59, The Poiz Centre, 51 Upper Serangoon Road, Singapore 347697
2. Rise
Add this Instagrammable cafe to your cafe-hopping list! Rise sports the most charming Scandinavian-inspired interiors complete with cute salmon pink shades. We're so obsessed with its adorable tea cakes that come topped with pastel icing, dried fruit and flowers. Once you're done snapping OOTDs within its gorgeous space, cool off with a couple scoops of thick gelato on warm waffles.
Rise, #01-53, 148 Potong Pasir Avenue 1, Singapore 350148
3. Kizuna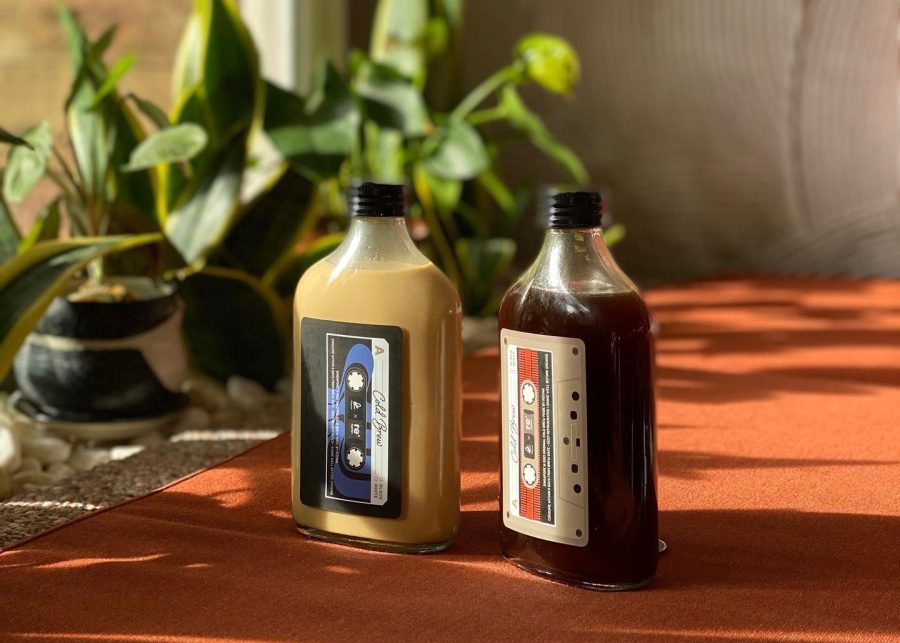 You'll find everything from tau sar piah to Japanese-inspired rice bowls at Kizuna. This Potong Pasir hangout is the spot for classic cafe food, craft beers and seriously good cocktails. Its cosy interiors make it a great place to unwind with pals. Got any coffee snobs in the gang? Impress them by ordering the cold brew coffee made with a two-bean blend from Brazil and Ethiopia. Don't forget to tune in to Kizuna's social channels for info on its closed-door cocktail nights (we heard that's when the most fun happens).
Kizuna, #01-37, 148 Potong Pasir Avenue 1, Singapore 350148
4. No Monkey Business
Any vegetarians in the house? You've gotta hit up No Monkey Business in Potong Pasir for fantastic meatless dishes. We especially love the curry that comes with vegan-friendly mock meats like mutton, fish and chicken made with soya or mushroom substitutes. Your meat-loving friends will have no complaints.
No Monkey Business, #01-17, The Venue, 2 Tai Thong Crescent, Singapore 347836
5. DLLM Lok Lok
If you're looking for a late-night supper spot to hit up, DLLM Lok Lok is the place to be. Of all the food stops in Potong Pasir, this has got to be our favourite. This joint doles out delish $1 skewers of meat and vegetables (boiled or fried) up till 3am in the morning. Think everything from fresh prawns to juicy shiitake mushrooms to salty smoked duck slices. Still hungry? Consider adding on a bowl of instant tom yum noodles for an additional $2.50.
DLLM Lok Lok, The Crescent @ Kallang, 47 Kallang Pudding Road, Singapore 349318
---
Potong Pasir guide: Things to do
6. ABC Bargain Centre
There's more than good food at Potong Pasir! If you're looking to save some dollars on daily essentials, do your shopping at ABC Bargain Centre. You can always count on this 24-hour mart for a good deal. Touted as the cheapest shop in Singapore, it offers everything you'll need from snacks to household items to clothing.
ABC Bargain Centre, 63 Queen Street, Singapore 188542
7. Sri Siva Durga Temple
Singapore's full of gorgeous temples, and the Sri Siva Durga Temple is no exception. It shifted around a lot back in the day, having been erected on Lavender Street in 1906, and then at St. Georges Road in the 1960s. In 1987, it finally found a permanent home in Potong Pasir. Sculptors, architects and skilled workers from India came down to Singapore to construct this sacred site, which is home to deities Shiva and Durga. Stop by to offer up prayers or appreciate its history and handiwork if you're in the area!
Sri Siva Durga Temple, 8 Potong Pasir Avenue 2, Singapore 358362
8. ABC Waters @ Kallang River
Down for a stroll through lush nature complete with magnificent views? Head to ABC Waters @ Kallang River. If you want a challenge, you can follow the trail and walk all the way from Potong Pasir to Bishan-Ang Mo Kio Park. We'd recommend strapping on your running shoes for a jog through the area if you're looking for ways to amp up your workout routine.
ABC Waters @ Kallang River, the trail starts between Potong Pasir Avenue 1 and St Andrew's Junior School
Make a date with friends in the idyllic 'hood of Potong Pasir today!