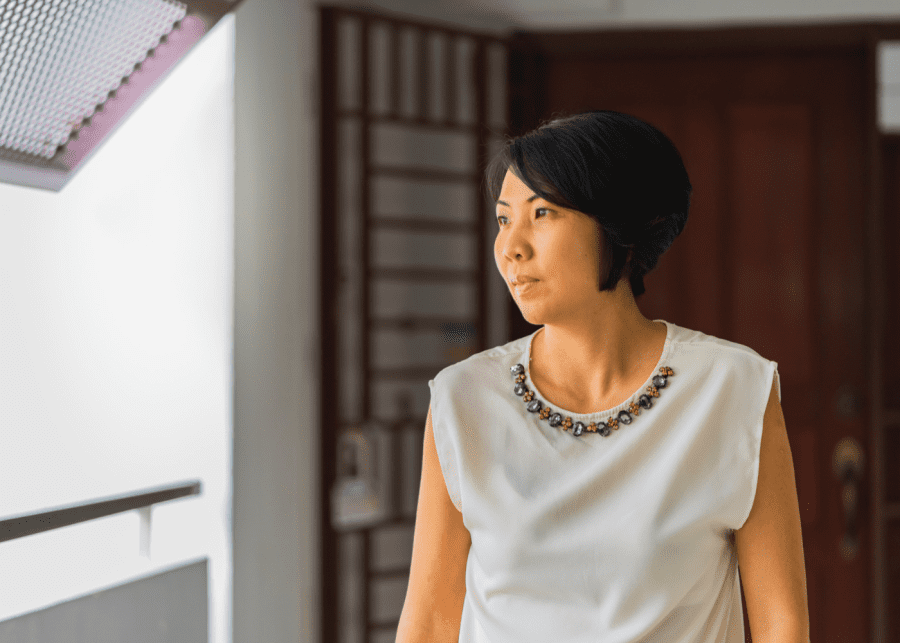 Photography: Pei Shyuan Yeo
Pei Shyuan Yeo shares how she turned her passion into a company that runs private food and culture tours across Singapore.
We love entrepreneurs and small business owners at Honeycombers, which is why we've created Launchpad, a comprehensive digital networking platform (with IRL benefits, too) that encourages connection, business support and community. It's a privilege and pleasure to learn from so many talented and inspiring folks, so we've decided to share the love by interviewing some of the lovely Launchpad members. Looking for inspiration? Check out how Pei Shyuan (PS) Yeo, CEO of Everyday Tour Company, gets it done like a boss.
How I get it done: Pei Shyuan Yeo
What is your backstory and why did you decide to launch your business?
Everyday Tour Company is a private food and culture tour company for food lovers and tour haters. My motto in life is to never waste calories on bad food. Especially when you're travelling and you have limited time (and stomach space)! I hate rushing around or following a guide with an umbrella. I love walking and getting lost in new places. I also spent a good amount of time living overseas before returning to Singapore. I came back to the city and saw it with a new lens – it was a very special and unique place like no other.
I found an exciting new way to share and tell stories about the city through Singapore's street food culture. Our tours are an extension of the type of food and culture tours I like to have when I'm travelling – to eat like a local where real people eat and to understand the soul of the city. I focus on street food because it reflects who we are, where we come from and what we love.
I turned my passion into a company. Fast forward four years – while I'm still very much involved in a lot of the tours, we have a tiny team of extraordinary professionals working on the ground and behind the scenes. The company has been featured in local and international media. We bring you to a hidden and delicious Singapore that might take you months or years to find on your own.
On a typical morning
Gee, it's so hard to have a typical morning with the work I do now! I'm very much a morning person, and that's the most productive time of the day for now. I try to start the day with a quick yoga routine and work on my emails that come in over the night. I'll have a quick breakfast – sometimes it can be as simple as coffee and toast, and other times I'll have my favourite local breakfast. Then it's off to working on existing projects, speaking to partners on collaboration opportunities, formulation and launching of new products… the list goes on!
On dealing with self-doubt and criticism
When I first started the business four years back, there were all sorts of fear. Things such as, "I'm new to the industry", "It's a crazy idea", "I'll make a fool of myself "and "Things will never work out". The more I thought about it, the more I decided to reclaim the power it held over me. I have close to two decades of working with the management team and senior leaders in the travel and hospitality industry at various stages of growth from setting up to running businesses.
I realise self-doubt is part and parcel of the entrepreneurship journey. The fear that fuels any insecurity will drive us to be over-cautious, keeping us from taking the very actions that serve others. I made my mission bigger than the fear and found a clear and compelling answer rather than having the risk of one day looking back and wondering, "What if I'd tried"?
On keeping stress levels low
Exercise gives me the opportunity to channel any stress that I have or am currently facing. Also, a close circle of support network – be it friends, family, mentors, or advisors – to work and talk through any issue I have.
On staying motivated and energised
The saying "It's a marathon, not a race" is so true when you start and grow a business. I realised how privileged I am to be able to start a business and even try to make dreams happen in the first place. When I feel I'm not as motivated, I take a step back to think about the accomplishments so far and celebrate both big and small wins. The focus on the WHY, the desire to serve and help my clients, what inspired this journey – and I'm right back in the game. What inspires you?
On the advice you'd give your younger self
1. Be kind
2. Life is too short to care about what other people think
3. Stop holding yourself back
On winding down in the evening
Food is very central in my life. In my downtime, you typically find me experimenting with new recipes or reading about cuisines and cultures. I'm particularly fascinated with understanding the food heritage of Southeast Asia – understanding history through the evolution of the food that we eat and indigenous practices such as foraging. Southeast Asian food may look very diverse and distinct, but there are common denominators, emphasising the rich links that bind the different cuisines in this region.
Find out more about Everyday Tour Company. 
Launchpad is a comprehensive digital networking platform (with IRL benefits, too) that encourages connection, business support and community. It's designed to make the entrepreneurial journey not only easier, and more successful, but also a whole lot more fun. The platform offers almost daily activities for members to connect, along with regular masterclasses, member networking roulette, small-business mentoring and media profiles on Honeycombers.