It's vacay everyday at Mister Zimi. Photography: Mister Zimi via Facebook
Fashion. Lingerie. Cosmetics. Books. Online shoppers, here are our favourite stores delivering free to Singapore.
Yes, we're all guilty of burning our precious hours online, whether it's for work, pinning home goals inspo, planning the next trip, treating ourselves to designer bags, or opening tabs for our other addiction: clothes shopping. Here, we've duly compiled the best stores so you can shop online like a pro and pick up free (yes, you read that right) shipping to Singapore. Your credit cards may hate us, but we know you'll appreciate this guide that will help you save on delivery.
FASHION
Mister Zimi
If you're always finding a reason to stock up on resortwear or if you're just a stylish jetsetter looking to expand her wardrobe, Australia-based Mister Zimi is the place to go. Doused in patterns and prints inspired by exotic locations and cultures, each season is an ensemble of 70s-inspired garments including classic shift dresses, maxi skirts, harem pants, leather jackets and footwear.
Mister Zimi, free shipping for orders over AU$95.
Net-A-Porter
If you're looking for some serious luxury fashion brands, Net-A-Porter's your best bet. Style inspiration and alluring edits aside, keep up with the latest collections from Gucci, Chloe, Balenciaga, Saint Laurent, Isabel Marant, Prada, and Stella McCartney, just to name a few. Psst… sign up for the newsletter and get first dibs on free shipping promotions.
Net-A-Porter, express shipping at US$15.
Lululemon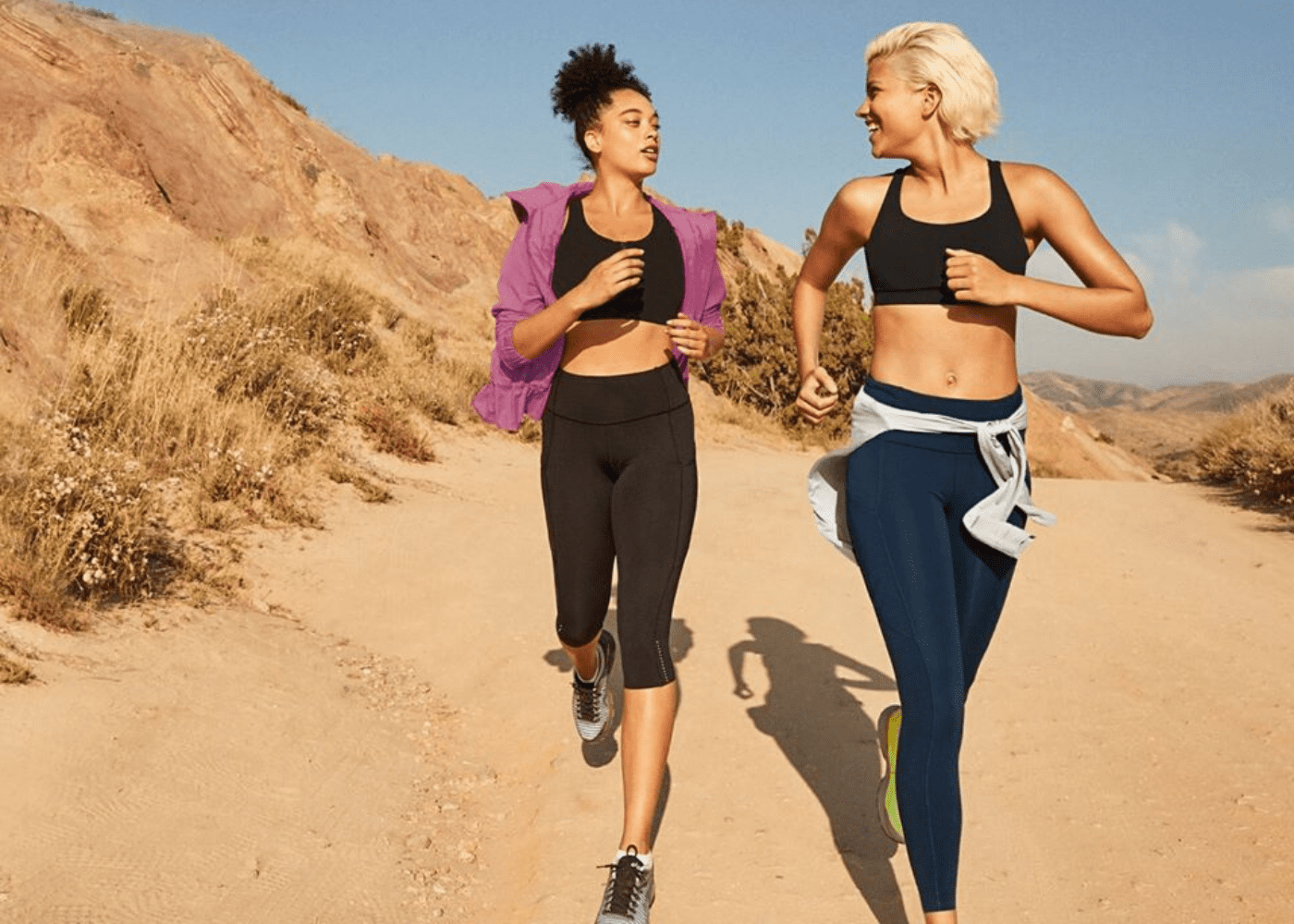 Gym buffs and yoga enthusiasts live and breathe Lululemon… Alright, we may be exaggerating but can you name another iconic activewear brand? Combining form and function, Lululemon's yoga wear and accessories can withstand even the most hardcore workouts. Plus, it's all uber chic and IG-worthy.
Lululemon, free shipping and returns to Singapore.
J Crew
Fuel your love for shopping at J Crew, where you'll find cashmere items, coats, blazers and pants, as well as casual classics and feel good pieces that'll transcend every trend. No type of style is snubbed here. There's also a range of accessories, shoes, bags and kidswear.
J Crew, flat shipping rate at $24.
ChicWish
Classy, elegant and chic is what comes to mind when we think of ChicWish. Armed with a distinct creative eye for vintage-inspired handmade collections, this online store fetches the most stunning pieces ahead of trends. There's even a small collection of kids' wear – faux fur coats, tulle skirts and hand-knitted cardigans for little girls.
ChicWish, free shipping worldwide.
Grana
Want quality clothes at reasonable prices? Grana's got your back. The Hong Kong-based label offers a collection of timeless low-priced (read: low markups) wardrobe essentials made from quality fabrics that are sourced from the wilds of Mongolia to the valleys of Peru. Designed in-house, its line of clothes, accessories and undergarments are created to perfectly fit every body type with great attention to detail.
Grana, free shipping to Singapore for orders over $180.
Luisaviaroma
Want in on more than 600 luxury brands from across the globe? Luisaviaroma makes it so easy by playing host to brands like Dolce & Gabbana, Gucci, Chloè, Dior Homme, Dolce & Gabbana, Dsquared and more. Known as an active pioneer in the fashion and luxury worlds, this retailer from the fashion capital of Rome carries exclusive limited edition pieces that'll amp up your wardrobe in a hot minute.
Luisaviaroma, express shipping for orders over €30.
Reformation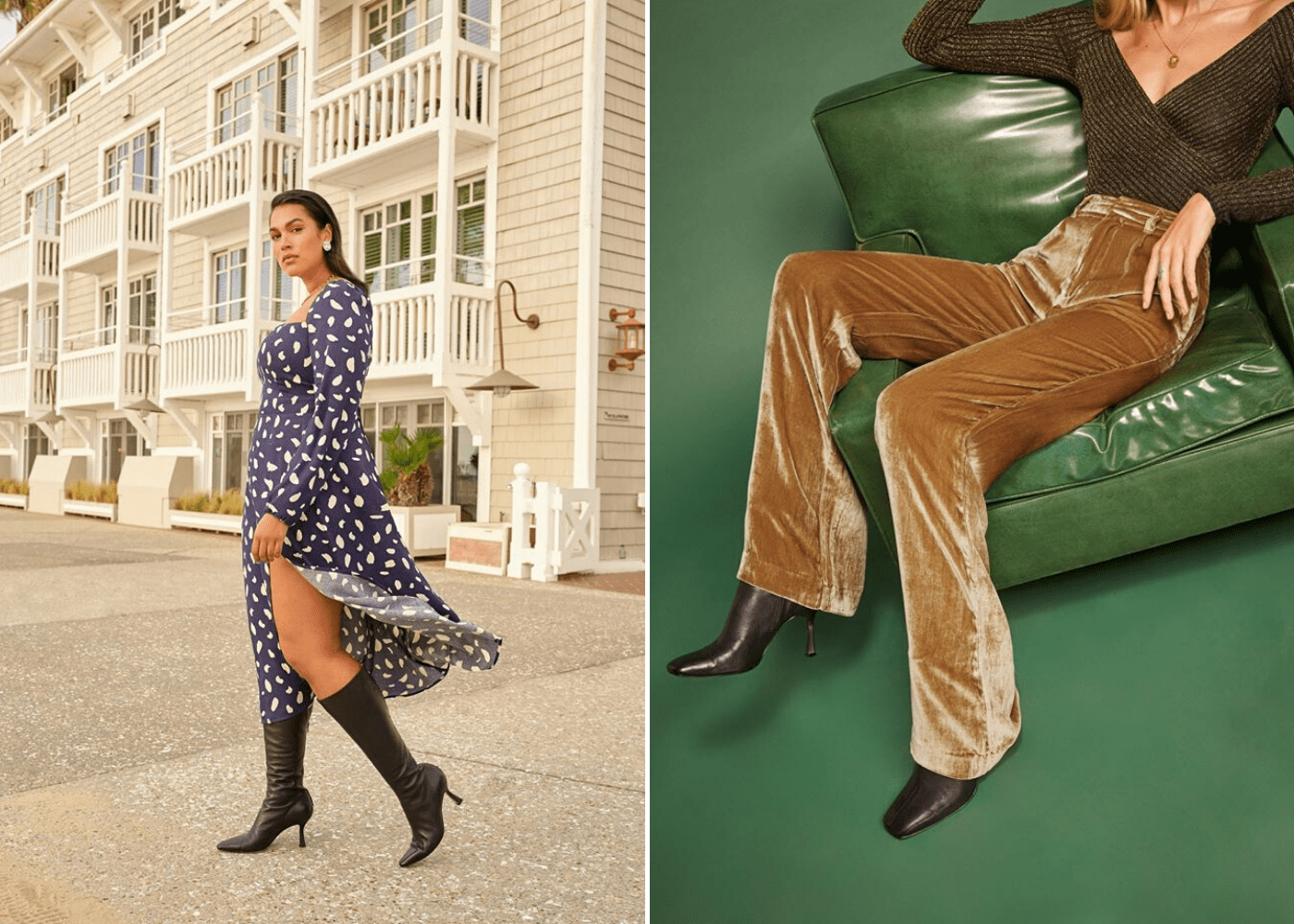 Word on the street is that Taylor Swift shops at Reformation for all her cool threads, and you can also feel part of the It-girl squad now that the eco-friendly LA-based label ships to Singapore. Its modish collection is brimming with sustainably sourced pieces and vintage garms, including lightweight dresses, crop tops and bodysuits at affordable prices.
Reformation, free shipping to Singapore.
SSense
Don't be fooled by its editorial web template the minute you're on the site; it's also an online retailer. The edgy luxe webstore offers ready-to-wear and accessories by high-end fashion, streetwear and independent, cult designers such as Rick Owens, Alexander Wang, Saint Laurent and Alexander McQueen. Conquer the streets with Off White's signature industrial belt and a pair of Yeezys for that bonus edge.
Ssense, free international shipping for orders over US$350.
Monsoon & Accessorize
Here's the deal: Update your wardrobe with fresh feminine threads from Monsoon, then head to sister store Accessorize for trendy jewellery, headpieces, bags, and accessories that will keep your boho-chic game strong. Fans might be gutted (we were!) due to their brick-and-mortar stores disappearing off the Singapore radar, but the UK-based fashion names ship to Singapore so you don't have to miss out on their lush offerings. Ain't that sweet!
Monsoon & Accessorize, free shipping to Singapore for orders over $130 and $70 respectively.
Lucy Folk
For celeb-approved eyewear and lust-worthy statement jewellery and accessories, we're quick to click on Lucy Folk. If you're looking for a particular finish, have a browse through its dedicated 'material' tab for anything from yellow gold and rose gold to precious stones, silver and pearls. The Aussie label also offers bespoke services to bring your unique and personal visions to life.
Lucy Folk, shipping rate at AU$30; free international shipping for orders over AU$500.
The Slow Mode
When it comes to sustainable fashion, The Slow Mode is showing us the way. Launched by Kaitie Manani (read our interview with the ever-inspirational founder here), the Hong Kong-based online shopping platform offers eco-friendly, conscious goods, including apparel, fashion accessories, basket bags, home items and beauty products that are handcrafted by artisans from all around the world.
The Slow Mode, free worldwide shipping.
Yoox
If you haven't heard of Yoox, you're seriously missing out. This online shopping destination is the gateway to more than 1,000 designer labels. It's also the best place to browse if you've missed out on products in the past – most items available are off-season (yup, expect deep discounts!). You might just shop till you drop here, thanks to its massive, curated selection of rare clothing and accessories sourced from prestigious Italian and international brands (including Acne Studios and Kenzo), as well as capsule collections, sustainable labels, eclectic home decor items, collectable artworks and books. Fastest fingers first: Stocks are available in low quantities so don't think twice about nabbing that gorgeous dress.
Yoox, free shipping for orders over US$250.
Shopbop
Okay, so everyone knows Shopbop, and everyone loves Shopbop. Why? The online store offers three-day international shipping (how do they do that?) for its lust-worthy designer wares that we find extremely hard to resist. Yep, keep those packages rolling in!
Shopbop, free express international shipping.
Asos
This one's a no-brainer, but it's still worth mentioning again (and again). We adore Asos for its selection of wardrobe staples, high street labels, and designer pieces from labels like 7 For All Mankind, BCBG MaxAzria, and Citizens of Humanity. You'll also find a great selection of maternity wear and plus-size apparel in store – and did you know that Asos has its own signature line of wardrobe must-haves and beauty products too?
Asos, free shipping to Singapore for orders above S$55.
Tobi
A more affordable alternative to perennial fave NastyGal, this online boutique stocks party-ready frocks, breezy separates, funky accessories, and even makeup at pocket-friendly prices. Sign up for its newsletter and get 50% off your first purchase.
Tobi, free shipping to Singapore.
Revolve Clothing
Here's another fabulously well-stocked US site that offers a huge range of designer clothing. Need your American Vintage, Marc by Marc Jacobs or Rebecca Minkoff fix? Make sure you surf this one.
Revolve Clothing, free international shipping for orders above US$100.
Modcloth
There's no denying Modcloth stays on top of our bookmark bar. This indie brand is known for its playful, vintage aesthetic and inclusive philosophy, offering stylish fashion pieces such as dresses, tops, bottoms, outerwear, and swimwear for sizes up to US 30. Besides its own collection, Modcloth also carries a curated selection of apparel, shoes and accessories from hundreds of independent designers.
Modcloth, free international shipping on orders for orders over US$75.
---
BEAUTY
Look Fantastic
No surprised that this OG online British beauty boutique is the ultimate destination for all your hair, beauty and skincare needs. With over 14,000 products from more than 350 brands across hair, makeup, skin care, nails, electrical, fragrance, health and home fragrances, you're bound to find something – if not, splurge – on this site.
Look Fantastic, free delivery to Singapore.
Beauty Bay
This Mecca for beauty junkies is chock full of both well-known and cool, under-the-radar skincare, haircare and makeup brands to discover at every turn. Navigate the site for cult labels such as Juvia's Place, LA Girl and Jeffree Star Cosmetics that you won't find at your local Sephora. With its mid-range prices and low markups, you'll be popping more than just one eyeshadow palette into your shopping cart here.
Beauty Bay, shipping rate at $8.
Colourpop
If you're a diehard fan of matte liquid lipsticks, chances are you know about Colourpop. The wallet-friendly beauty brand boasts a huge range of them, as well as lipsticks in other (less drying) finishes such as satin, gloss and metallic. Lippies aside, you'll also find highly pigmented highlighters and single eyeshadows in super saturated colours, plus make-up bundles with incredible deals.
Colourpop, free shipping to Singapore for orders over US$50.
Strawberry.net
Cosmetics without the markup? Skincare for cheap? Organic and natural lines with regular sales? You only need to know this beauty website.
Strawberry.net, free worldwide shipping for orders above US$50.
Looking for more? Check out this list of online (and physical) makeup stores!
---
LIFESTYLE & MORE
FY!
An extensive version of Naiise, this highly-raved multi-label concept online store is fully loaded with rad, quirky wall art by underground artists, home accessories by indie brands, as well as fashion and beauty products by under-the-radar labels from all over the world. Expect organic skincare by Root & Flower, bold jewellery by Velvet & Rose London, and beautifully illustrated stationery by Natalie Lea Owen!
FY!, free international shipping.
Animi Causa
A quick browse around Animi Causa and you'll admit that it would give any home accessory store a run for its money. Give your everyday items a whacky and quirky twist with cheeky products such as its Jonas the Whale toothpick dispenser, superhero bookend and Albert the Chimp Decorative Hanger. You'd think that the bulky items come with a hefty shipping fee, but no – it's free shipping across the globe.
Animi Causa, free shipping worldwide.
iHerb
It's a lot easier to go the healthier route when you have an online marketplace like iHerb. Health supplements, herbs, aromatherapy, beauty supplements, protein blends, organic food and baby bottles… it has everything imaginable.
iHerb, free shipping for orders over $60.
---
BOOKS
Better World Books
Bibliophiles, here's your key to a treasure trove of books and an excuse to add something to your never-ending pile. Better World Books offers new and used books – eight million titles across more than 30 genres – at a fraction of their cost. What's more, a book is given to someone in need every time you purchase a copy. It's a win-win for all.
Better World Books, free international shipping.
Book Depository
We love our books, and Book Depository has revolutionised the way we buy 'em with thousands of titles in every genre possible. The only catch? Its book descriptions aren't very comprehensive, so do your homework elsewhere and you'll be fine.
Book Depository, free international shipping.
Fishpond
Fishpond is where you will find books, music, toys and lifestyle products. Perfect for kids' presents and baby needs – you can even source a Star Wars R2-D2 droid here!
Fishpond, free shipping to Singapore.