Jyen, Ae$op Ca$h, 2ofu, Myrne and Shallou
Wanna know what's been in our playlist for 2022? Here's a list of our fave jams that we can't stop listening to.
The Singapore music scene is rife with talent, and we're completely mesmerised by it every year. But can you blame us? We're constantly on the lookout for local talents who are continuously beefing up the scene with addictive tunes that we can't get enough of. Ready for our top local music picks for 2022? Hit it!
New music releases in Singapore: 2022 edition
1. New single: All At Once by Sope
If you feel like 2022 put you through the wringer, you aren't the only one. Singer-songwriter Sope shares this feeling immensely. So much so that she wrote a whole song about it. Sope gives life to complicated and difficult emotions in "All At Once", the second track of her upcoming EP. Putting heartbreak into words is no easy feat, but she does it with such ease. While this song's creation was rooted in sadness, the result is a beautifully written track that leaves us wanting more.
2. New single: Bittersweet by Joel See
We consider Joel See as Singapore's very own Joji, and "Bittersweet" proves that. In his new single, Joel sings about the pains of heartbreak and how that shapes us. While you can move on from your grief, the bitterness lingers. The playful music video with two faceless individuals adds to the song's sorrow. It's almost as if you're reliving happy memories as the solemn tune plays in the background. If you start reminiscing about that special someone, don't say we didn't warn you.
3. New single: Guy by Jyen
For those of us experiencing the beginnings of love (or are knee-deep in a long-term relationship), this bop by Jyen is something to dance to. The up-and-coming electro-pop artiste hits all the right notes in her newest single "Guy". Inspired by the moment of falling in love with someone truly phenomenal, it's like floating on cloud nine. As you bask in bliss, you wonder if it's too good to be true. If you're looking to break out of your sad music streak, we recommend starting with this song.
4. New single: Trackstar by Ae$op Ca$h
Driven by a hunger to make his mark and jumpstart his new form of sonic expression, Ae$op Ca$h presents us with this rhythmic track. As someone who started from nothing, the rapper embodies this in his newest single "Trackstar", which focuses on the rise from his past. This track showcases his audacious creativity and knack for storytelling. As the single kickstarts his next project "Long Live the Streets", we're eager to see what else he has in store for us.
5. New single: We'll Be Alright by Rangga Jones and Shye
What do you get when you put independent pop sensations Rangga Jones and Shye together? A duo project called 2ofu and a new debut single! "We'll Be Alright" is for all the overthinkers out there. Filled with cheerful elements, the song is an honest but reassuring track that talks about taking life slowly. Let it serve as a reminder that it's okay to let go of your past and move forward to enjoy whatever might be in store.
6. New single: Oh, Jessie by Jupiterkid
Need something to listen to as you paint your woes away on a rainy Sunday morning? That's the vibe we get from Jupiterkid's new song "Oh, Jessie". The folk-pop singer's goal is to create music that makes you think and feel. Ever get a nagging melody in your head, or feel stuck with thoughts of a person you can't seem to stop thinking about? Jupiterkid puts those feelings into words with his latest single. We can tell you that we feel truly comforted by the song, but you gotta hear it for yourself to really understand what we mean.
7. New single: Falling Back by Myrne and Shallou
If you love Myrne for his hypnotic tracks, you're going to love this new single. In collaboration with LA-based artist Shallou, they've released a new track titled "Falling Back". We're living for the dreamy tones and pulsing percussion. The lyrics speak of a desire to find real connections that falter along the way. Myrne's airy vocals add a charm to the song that's almost indescribable. If you get anything out of the song, it should be a message to rest before you break down.
8. New single: I'll Be Honest by Dru Chen and Shye
If you're looking for something you can groove to, we've got just the song for you. "I'll Be Honest" by Dru Chen and Shye is a song about regret and heartbreak juxtaposed with an up-tempo pop track. It's a reminder to be kind and honest with yourself, especially when it comes to heartbreak and relationships that leave more to be desired. The catchy tune and remorseful lyrics are thought-provoking, but they'll make you want to get up and dance.
9. New single: Infinity by Nathan Hartono
Emerging from his studio after a short hiatus, Nathan Hartono kickstarts a new musical era with his single, "Infinity". He captures disconnection from reality, reminiscent of his own depressive experiences when the days felt too long and short at the same time. Going back to his band roots, the singer-songwriter has created a chaotic but charismatic indie-pop track. He also features AI-generated art that uses the song lyrics as prompts, making for a unique music video experience. According to Nathan, his music is evolving faster than he can release it – we can't wait to see what else he comes up with!
10. New EP: Anxious by Ron
For anyone struggling with dating or situationships, this one's for you. The EP "Anxious" features five tracks documenting Ron's struggles with love, addiction, self-identity, anxiety and depression. What started as a cathartic process of writing stemming from bitterness turned into a project of self-love. Ron debuts his first EP with the release of his final single "All The Time". We can imagine laying in bed and listening to this EP on repeat when you experience heartbreak.
11. New single: Secrets by Myrne
"Secrets" is DJ-producer Myrne's latest single about mystery and deceit. Following the release of his EP "Circles", Myrne blends his older styles with upbeat notes. Despite the energetic vibe of the song, the lyrics encapsulate a darker ambience. They're meant to evoke a sense of vulnerability as desires are shared between individuals.
12. New album: All We Have by Aeriqah
You'll get a cycle of love gained and lost in Aeriqah's new release "All We Have". This nine-track album sends you on a rollercoaster of emotions as it explores the process of love and how it gets lost in stages. Aeriqah embraces both tender and confusing moments, with a new feeling in each song. As she tells a story through her music, you'll be soothed by her vocals expressing hope, affection, regret and sadness.
13. New single: Song of Patroclus by Sope
Thai-born and Singapore-raised singer-songwriter Sope is set to release a remastered version of her single. "Song of Patroclus" is inspired by the mythos surrounding the bond between Achilles and Patroclus as told in the novel The Song of Achilles. We got a chance to hear the second rendition, and let's just say be prepared for some absolutely haunting melodies.
14. New album: Violets Aren't Blue by Sezairi
It's evident that everything this reigning Singapore Idol winner touches turns to gold. We've played his past albums on loop and this one's no different. "Violets Aren't Blue" is an eight-track album that explores the bittersweet realities of temporary love. "Just like how violets aren't actually blue, love isn't actually easy. The true strength of love lies in the adversity, the physical labour in the gardening of two people to make each other truly blossom," Sezairi says.
Listen to "Restless Love", a love ballad with his signature falsetto vocals and R&B-inspired beats. It's about the giddy, bashful feeling of love in the era of technology – y'know, like impatiently waiting for a reply from your SO. The single is accompanied by a dreamy music video (above) that's oh-so-calming to watch.
15. New singles: Veggie Love and Imaginary Lover by Jesse Who
Bring on the warm fuzzies 'cos singer-songwriter (and new kid on the block) Jesse Who warms our hearts with sweet, sweet ballads like "Imaginary Lover" and "Veggie Love". We particularly enjoy the latter. It's a song about loving your vegetables paired with punny wordplay and adorable visuals in the music video.
16. New single: Over Now by Q
You might have seen him in the Singaporean hip-hop duo Hybrid. After spending a decade in hip-hop bands and groups, Q has gone solo. He begins a new chapter in his music career with this new single. "Over Now" is all about creating a fresh and creative perspective on music and life. It has a mix of R&B, lo-fi and hip hop beats, drawing influence from the likes of Frank Ocean, Post Malone and The Weeknd.
17. New album: Broke Pop Kids by Yaø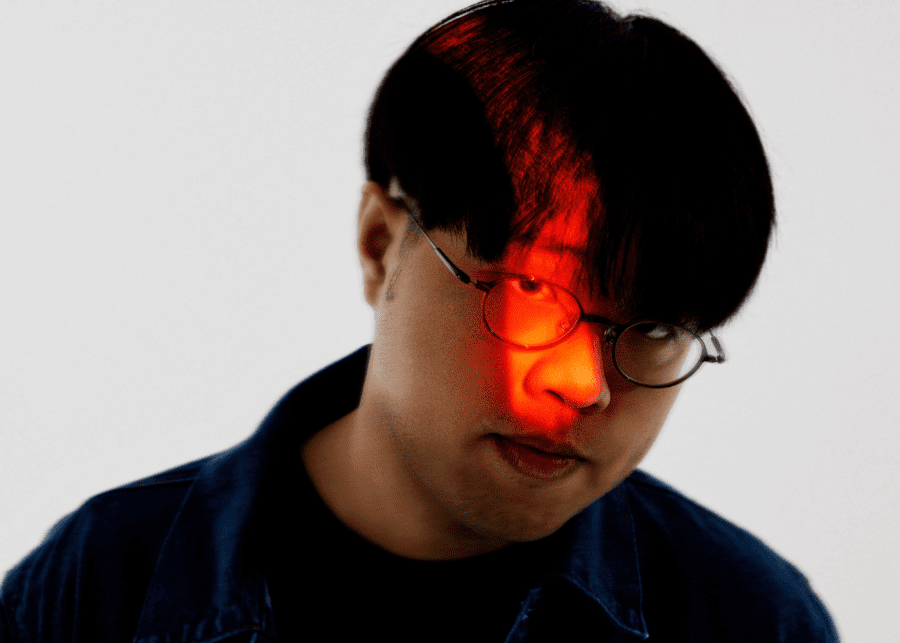 This one hits close to home. This local artist celebrates all the unheard "Broke Pop Kids" with a debut album of the same name. The album features bops such as "I Can't Sleep" (it's already garnered over one million streams!) and "End of The Day", an inspiring track about second shots in life.
18. New single: With Ya by RON
Singer-songwriter Ron's new single is all about getting it on with bae and we're so here for it. The bedroom R&B jam "With Ya" is a slow, sensual track about one's yearning for touch and affection. The single is part of an upcoming EP that's releasing in August.
"Sex can still be seen as a taboo topic in Asian culture as well as the need for human touch. In a post-pandemic world, I hope this song inspires lovers to show love via physical touch and to remind people of the vital importance of physical contact in communicating care & alleviating loneliness," Ron says.
19. New album: Some Strings Attached: Vol. 1 by Some Strings Attached
Did you miss the sold-out concert Singer-Songwriters: Some Strings Attached? Fret not as all performances from that night are now available on various digital platforms. Revisit wonderful acts like Weish's haunting take on sub:shaman's 'To the Bone', Jaime Wong's 'Breakeasy' which features a live trumpet solo, Krysta Joy's heartwarming arrangement of 'Hold Me', an unreleased performance of 'The End' by Jack & Rai and lewloh's 'grow together' which features all artists. The videos of the performances will be released weekly on YouTube.
20. New single: Fast Slow by Narysal
R&B artist (and member of local a cappella group The Apex Project) Narysal brings to life a smooth and groovy number through his soulful vocals and emotive lyrics. 'Fast Slow' is about the connection between a couple and how the pace of a relationship doesn't matter.
21. New album: Gentle Bones (Deluxe) by Gentle Bones
After almost 10 years in the biz, the singer-songwriter drops his first deluxe album. The 12-track deluxe album features previously released favourites like 'Modern Romance (feat. Julia Wu)', 'Can We Have A Conversation?' and bonus track 'You & I'. The song sheds some positivity by telling us to leave their troubles behind. Die-hard fans will be delighted to know that a limited vinyl edition of the album is available for sale.
22. New single: The Songs I Wrote For You by Evanturetime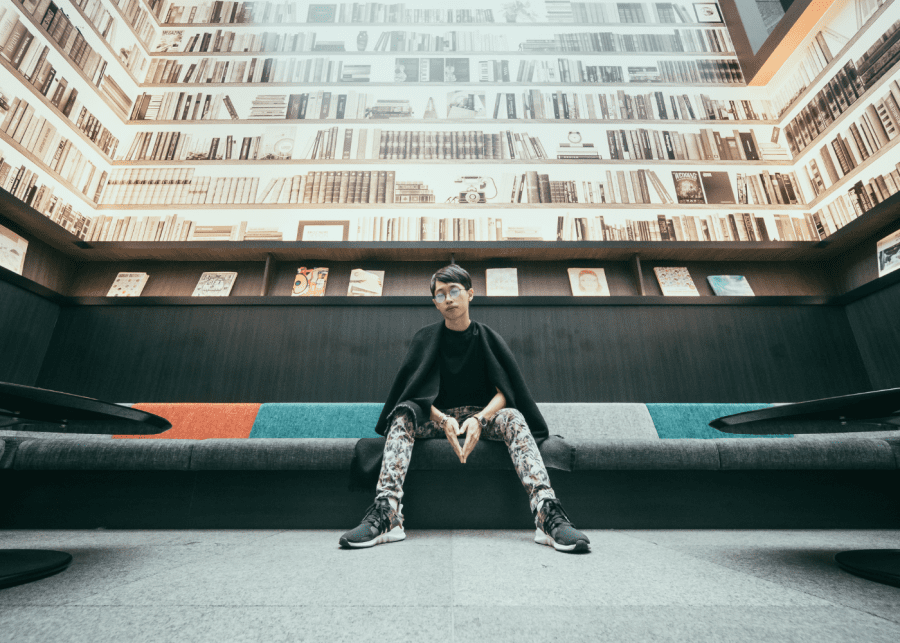 After a heart-tugging single 'Together Pt. 1', the music producer drops his long-awaited EP 'The Songs I Wrote For You'. The EP's inspired by the five stages of love and is basically a love letter to his wife. Travel from the honeymoon phase to undiscovered flaws to big life changes in this breezy album. It also includes a track called 'For Any Weather' featuring three local artists: Estelle Fly, Marian Carmel, and Shye.
23. New single: Least of You by Gels
We'll never turn away a heartbreak song. London-based Singaporean singer and songwriter Gels gets us emotional about bitter love from the perspective of a giver and fixer in a relationship in 'Least of You'. The music video even documents the journey of unrequited love. "I write songs as a way to look after myself and explore myself and my art. I hope people can listen to my songs and find closure and realise that you can create your own closure," says Gels. Her velvety vocals are complemented by austere beats and classic R&B snaps.
24. New single: 2942 by Maximilian
Singer-songwriter Maximilian's new single '2942' truly hits home. No, it's not about relationships or breakups – it's about the lengths we go to pursue our passion despite societal pressures to conform to traditional goals. True to his alternative pop and R&B music, Maximilian eases our minds with his soothing falsetto pipes.
25. New single: Coquette by Tota
Kazakhstan-born, Singapore-based artist Tota Zhiyenkulova turns heads with her sultry single 'Coquette'. The catchy single is an anthem for self-love and owning your personality and sexuality. She blends elements of R&B and pop in this banger and even gives some chest-thumping rap verses.
26. New single: We Could be so Electric by Jasmine Sokko
Say hello to local artist Jasmine Sokko's banger. 'We Could be so Electric' is a modern love song about meeting that special someone at the right time and hoping it's worth the wait. This is inspired by Sokko's real-life societal pressures as a 20-something-year-old in Singapore.
The song also sees a new musical shift in the songstress' approach, as she laid down the track with real instrumentations. "I used to think I'm a song-making machine. Except I'm really not. I'm shifting away from making music in a formulaic way. I don't want to be predictable anymore, I don't want to be confined to a genre. I just want to make whatever sound that would bring out how I feel in the most accurate manner."
27. New single: Lost for Words by Yongkytown
New local singer-songwriter Yongyktown takes us back to the moment we fell in love for the first time. Y'know the feeling when you get butterflies in your stomach and you hear violins playing? No violins here but the artist gets us in the mood with pop and R&B beats. The track may be titled 'Lost for Words' but Yongyktown's lyrics give us a fuzzy feeling in our hearts.
28. New single: Lovestruck by Sign Of Five
Pop-punk quintet Sign Of Five makes a comeback after six years with a brand new single. Inspired by the band's younger days, 'Lovestruck' gets us all nostalgic as the song reminisces about them being hopeless romantics – from the first time they fell in love to racing heartbeats and dizzy feelings of love.
29. New single: What Can I Do? by Myrne
Exciting times lie ahead for local DJ and producer Myrne, who's now signed by popular US dance music label Astralwerks. Fresh off the new partnership, Myrne releases 'What Can I Do?'. This electro-pop number delves into the challenges faced by the musician during the last two years. It pushed him to rethink his approach, clear out all uncertainties and brought him back to the basics.
"I was really scared of making music for a long time, out of a fear of mediocrity and never surpassing my past work. But since then I've erased everything I know, and I've fallen in love with the process again – just singing and dancing to eight bar loops for days. 'What Can I Do?' was the first song I wrote out of that," Myrne says.
30. New album: What Nobody Asked For by Altoduo
Altoduo, the experimental, math-rock band, have dropped their latest album, 'What Nobody Asked For'. Staying true to their signature sounds of melodic bass lines, complex drumming and jazzy new-age elements, the instrumental album takes us on quite a journey. No song is predictable – everything's layered with a mishmash of melodic, chill and passionate beats. It makes sense that the album is said to depict life's optimism, setbacks, and what our generation longs for. Listen to 'Insomnia', 'Unwind' and 'Descent'.
31. New single: Together pt. 1 by Evanturetime
Step inside the land of L.O.V.E with music producer Evanturetime's single 'Together pt. 1'. Collaborating once again with singer-songwriter Linying and composer Eiji John Mitsuta, the dreamy number explores the meaning of unconditional love. Call it a love letter to Evanturetime's wife. With Linying's soothing vocals paired with the romantic sounds of the strings and harp, you'll feel as though you've stepped inside a Disney movie or your favourite K-drama.
32. New album: The Biting Tempo by Houg
After collaborating with musicians all over Asia, chillwave artist and producer Houg debuts his solo album. 'The Biting Tempo' is a tell-all about Houg's four-year living stint in Australia – the good, the bad and the ugly.
"The album captures the five stages of grief, catalysed by time, from denial to anger, to bargaining and then depression, and finally, acceptance. I want these stories to serve as an aural companion to those who struggle and hopefully, they'd find value in these songs, particularly with helping them through these issues." First on our must-play list is the album's focus single 'DXO' which explores a dual life of working at a part-time job by day and being a musician by night.
33. New single: So, What Now? by Xingfoo&Roy
Indie emo band Xingfoo&Roy releases a three-track long music video about the trials and tribulations of a 20-ish-year-old Singaporean. We love the earnest lyrics and early 2000s post-rock and 2010s emo revival sounds.
Wanna know what other Singapore music we're listening to? Check out our playlist on Spotify!