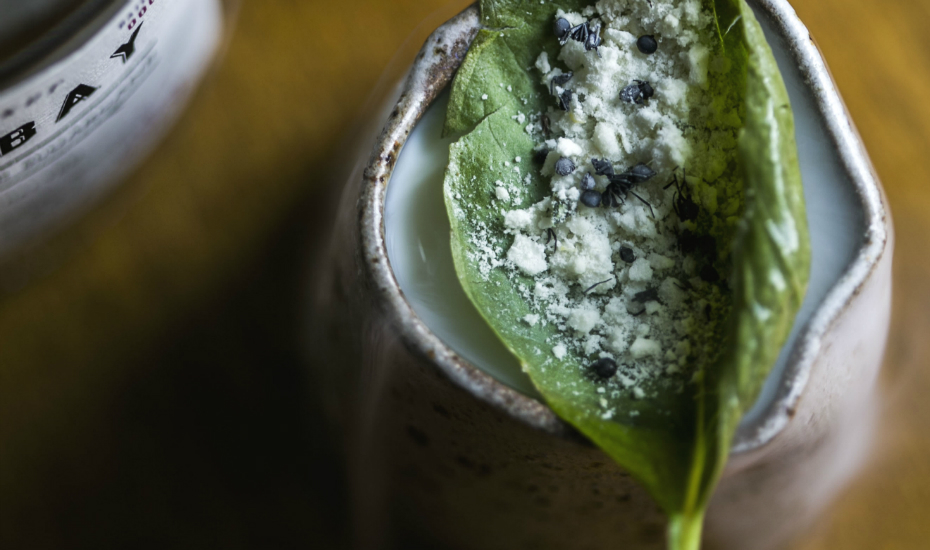 Feeling antsy?
Singapore fave Native bar has made the World's 50 Best Bars for its bespoke cocktails featuring regional ingredients – including the ants.
We've had bizarre ingredients in our bespoke cocktails before, but none quite take the cake like what Native, the Amoy Street bar that hit #13 on the World's 50 Best Bars list for 2018. If you haven't made it here yet to try its infamous Antz cocktail, get ready for a concoction that will, literally, bug you out.
What's the story with Native's Antz cocktail? Locally foraged weaver ants are mixed into this bevvie for an acidic zing, and Thai-imported ants are sprinkled on top as creepy-crawly garnishes (yes, they're all edible), all complementing a tropical recipe of Chalong Bay Rum, coconut yoghurt, salt-baked tapioca and soursop. How's your courage level?
Vijay Mudaliar is the audacious fellow behind Native and its creations, all stemming from his focus on foraging from his surroundings. Ingredients from nearby gardens such as turmeric and curry leaves, as well as spirits from distilleries around the region like Sri Lanka and Phuket's Chalong Bay, are used in Vijay's cocktails that boast identities close to home. Take the Geylang-inspired Red Light District that uses the Southeast Asian medicinal root, tongkat ali; or the Pineapple Arrack that's derived from coconut flower sap aged in Sri Lankan wood. Just don't expect your usual G&Ts here.
Feeling antsy for that post-work tipple yet?
Native, 52A Amoy Street, Singapore 069878, p. 8869 6520; Open Tue-Sun 6pm-12am.