Book any of these mobile bartenders in Singapore and trust us, your guests will thank you for it.
From quirky dessert tables to fun photo booths, unconventional is the new trend for weddings these days. Love your tipple? Can't have a wedding without it – and nothing says 'party' like your very own cocktail bar? Book any of these mobile bartenders in Singapore and trust us, your guests will thank you for it. Bottoms up!
The Shake Affinity
Whether you're planning an intimate ceremony or a grand party with over 1,000 guests, The Shake Affinity's mobile pop-up bar delivers customised cocktails and attentive service. Choose between a classic artisan cocktail bar or bespoke mixology service – these talented folks will offer your guests the perfect toast-worthy cocktail, no matter your theme or budget. What we love best is that The Shake Affinity prides itself on quality liquors, normal bar-size glasses (no mini booze glasses here!), and consistency with every glass.
The Shake Affinity, p. 96.26 0949, e. [email protected]
Barstylez
Get your guests into a great party mood with Barstylez's high-energy bartending service. Kick back and leave the work to these capable guys as they thrill your guests with their impeccable flair for concocting the poison of choice. If you're looking to one-up every other wedding you've been to, ask the bartenders to involve guests in fun demonstrations (and get them to compete for prizes too).
Barstylez, p. 9007 8676, e. [email protected]
Drink Dings
Give your guests something to remember with creative cocktails served up by Drink Dings's mobile bar. The three packages are straightforward: select from the Cocktail Toast Package ($600), which serves up to 75 cocktails, the Silver Cocktail Package ($800) for up to 120 cocktails or the Signature Cocktail Package for up to 120 cocktails (with one specially-created concoction and four others of your choice) plus no delivery charge.
Drink Dings, p. 6284 4727, e. [email protected]
Mixes from Mars
Whatever your wedding venue, Mixes from Mars will transform your reception into a rockin' party with hip, handcrafted cocktails of the highest quality. Its mobile drinks catering service offers packages to cater to different budgets and requirements. Let them know your favourite flavours – even ones that best represent you and your partner – and they'll concoct a cocktail menu that best symbolises it. If choosing alcohol isn't your forte, approach the friendly staff for suggestions on the best wine and spirits that'll fit your menu and entertainment.
Mixes from Mars, p. 9651 6714, e. [email protected]
Chamaeleon
Touted as a hassle-free mobile bar service, Chamaeleon offers bespoke beverage plans to keep your guests suitably tanked. Feel free to mingle with your loved ones and enjoy celebrations while the efficient bartenders keep your guests well-entertained. Light refreshments on the side can also be served as part of a package.
Chamaeleon, p. 9689 6069, e. [email protected]
Rentabar
You're in capable hands here – with their first-hand experience in throwing private and corporate bashes, Rentabar understands the stress that comes from organising the perfect party wedding. These guys have a range of bar packages for different needs and budgets, and are ready to offer recommendations for cocktails that best suit your crowd and theme.
Rentabar, p. 9657 6008, e. [email protected] 
Sip the bar Concierge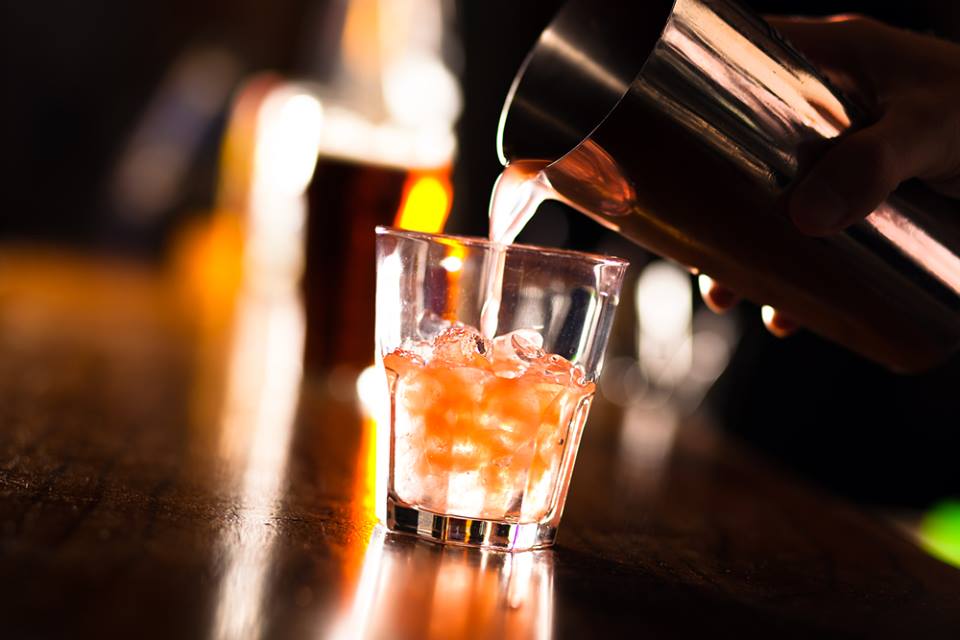 Recreate the experience of a cocktail crawl with Sip the bar Concierge. The team of talented mixologists serve up only cutting-edge, exquisitely-crafted cocktails which will not only impress your jaded hipster cousin, but your old-fashioned whiskey-loving uncle as well. Their chic mobile bar service is best for smaller receptions; hire a single cocktail bartender for every 20 guests and spend the night receiving compliments for their mad skills and superb drinks.
Sip the bar Concierge, Suntec Tower One, #06-06, 7 Temasek Boulevard, Singapore 038987, p. 6337 6063
Chupito's Shot Bar
This one's for couples looking for a serious party. Everyone's fave shot bar to get deliciously hammered has mobile bar services so you can enjoy power-packed shots at your wedding reception. Their range of over 130 creative offerings include delectable flavours like Paddle-Pop, Singapore Sling, and even some naughty shots (Sex On The Beach, anyone?) to really get the party started.
Chupito's Shot Bar, e. [email protected]
Wunderbar
Hankering for a pint of ice-cold beer at your own wedding? Problem solved! Not only do the folks at Wunderbar have over 700 years of brewing history, they are also the proud owners of The WunderMobile, which serves freshly-brewed wheat white, wheat dark, premium Pilsner, and even alcohol-free beers anywhere and anytime.
Wunderbar, p. 9012 6448, e. [email protected]