Photography: Jessica Rockowitz via Unsplash
Cover all your bases with essential insurance policies in Singapore. We give you the lowdown...
Getting insurance is as important as managing your personal finances. In other words, it's vital, especially if life deals you a bad hand (read: retrenchment, critical illness and death). To make things easier for you, we've put together an easy guide to the types of insurance policies in Singapore you should start off with. Depending on your lifestyle and needs, this will nudge you in the right direction to make a decision for yourself (and your family).
Must-have insurance policies in Singapore
1. Health insurance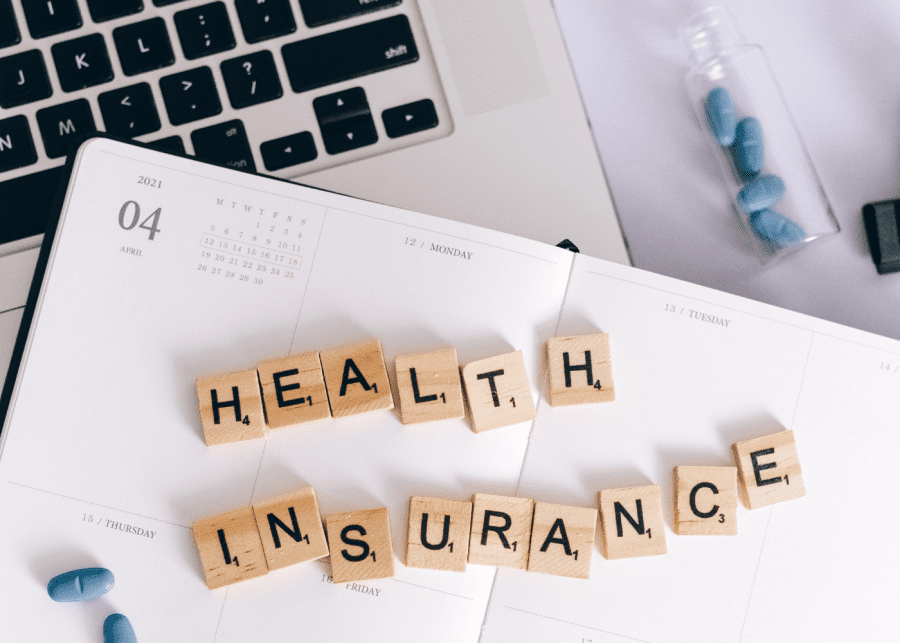 You'll need this to help cushion the blow of bills from unexpected health complications and hospitalisations. As the saying goes, health is wealth. So protect yourself (and your bank account) with health insurance. While Singaporeans and PRs have Medisave and MediShield to rely on, these have withdrawal limits and may not fully cover your medical bill. For an extra layer of defence, sign up for a health insurance policy that beefs up your MediShield plan. It ensures better coverage with higher claim limits, including any pre- and post-hospitalisation bills.
Recommended insurance: Prudential PRUShield. You get a $200,000 yearly claim limit, alongside pre- and post-hospitalisation coverage of up to 180 days and 365 days respectively. For fans of traditional Chinese medicine (TCM), complement it with the PruExtra Premier CoPay for coverage on TCM follow-ups.
2. Critical illness insurance
Critical illness insurance is completely different from health insurance but we can see why anyone might get confused. The main difference is that health insurance offers support with hospital fees. Meanwhile, critical illness insurance pays out a fixed amount when you're diagnosed with a life-threatening disease. It's meant to help in scenarios where illnesses lead to the loss of your job, which means loss of income. There are a total of 37 illnesses that Life Insurance Association Singapore (LIA) recognises as critical. These include major cancer, heart attack and severe dementia.
Recommended insurance: FWD Big 3 Critical Illness Insurance. As its name suggests, this affordable policy (with monthly premiums starting from $18) covers cancer, heart attacks and strokes, which make up 90% of all critical illness claims.
3. Personal accident insurance
Whether you're an adventurous soul or not, accidents can happen even to the most cautious of people. From accidentally spraining your ankle, to taking a fall doing extreme sports, anything can happen so it's important to be prepared. Aside from making sure you've donned the right safety equipment when you do sports, it's essential to have the right personal accident insurance coverage for your needs.
Perk alert: get 25% off with promo code "NEWPA".
Recommended insurance: Tiq Personal Accident Insurance, with coverage options for individuals, couples and families. This covers scenarios like slip-and-fall accidents, being a passenger in a car accident, testing positive for Covid-19 and more. Benefits include hospital allowance for up to $200 per day (for up to 180 days), medical expenses of up to $2,000, physiotherapy coverage of up to $2,000, temporary disablement benefit of up to $200 per week (up to 104 weeks) and more.
4. Life insurance
If you're a big fan of true crime anything, this term will be familiar to you. For sole breadwinners of a family, a life insurance policy is a must. There are two types to consider. Term life insurance safeguards your family and loved ones, making sure they're protected financially when you kick the bucket or become terminally ill. The coverage typically lasts till a certain age, so if you outlive your policy, you won't get any payout. On the other hand, whole life insurance covers you till you're 99 or when you pass away. Plus, there's a savings feature to it where you can trade your policy for a sum of money.
Recommended insurance: Singlife Whole Life. This customisable lifelong protection plan provides financial protection against death and terminal illness. Your base sum assured can be increased by up to 400%, depending on the needs of your family.
5. Disability insurance
This provides monthly payments as an "allowance" in the event of disability. It cushions you with a steady source of monthly income if you're unable to work in the event of a disability. Singaporeans and PRs are covered by CareShield Life, a government scheme that provides financial support with a monthly payout starting from $600. But let's be real, that barely cuts it in our expensive city. So a disability insurance plan acts as a rider, providing a higher monthly payout to take care of all your needs.
Recommended insurance: NTUC Income Care Secure CareShield. Working in tandem with CareShield Life, this supplement plan provides up to $5,000 in monthly benefits.
With these insurance policies, you and your family will be well protected in Singapore.