Photography: Imran Wee (left), Daniel Lim (middle), Mason Chia (right)
We speak to caregivers in Singapore to explore the intricate challenges and heartening instances that arise when they're suddenly thrust into this role.
For many of us, our twenties and thirties signify the most exciting chapters of our lives. We envision saving money for travel, pursuing our career goals, becoming homeowners, planning our dream wedding, and maybe even raising children. But life doesn't always go according to plan. Sometimes, it throws us an unexpected curveball. This is the predicament of caregivers in Singapore: when their loved ones – parents, friends or children – encounter health struggles and need them more than ever.
It's often said that love is about sacrifice. But how do we navigate this delicate balance when those we care for demand nearly all our time and attention – leaving us torn between our responsibilities and our dreams? We hear from individuals who are shouldering a weight they never anticipated.
Caregivers in Singapore: Meet Daniel, Imran, and Mason
Daniel Lim, the founder of Enable Asia, took on the challenging role of caregiving for both his parents at the age of 29. As a result, he left a well-paying job with perks to care for them. And friends, who were baffled by his decision, drifted away.
"Mum was diagnosed with cancer in October 2009, and just a month later, my dad was diagnosed with dementia," the 44-year-old recounts.
"I felt penalised… I could no longer take a job overseas, get married, or move out. Who would want to carry such a burden with me?"
Meanwhile, Imran Wee was eager for a new lease of life after his release from an eight-year prison sentence in 2019 at the age of 37. However, with his mother's dementia and hoarding tendencies worsening, Imran abandoned his dream of starting over to become her full-time caregiver.
"I wanted to do something better with my life. But when I got home, I saw my house and room filled with trash and dirt," he says.
For Mason Chia, a 25-year-old psychology undergraduate, the responsibility of supporting friends grappling with mental health issues was something he embraced.
"As my friends confided in me about their challenges, I educated myself about conditions like depression and anxiety. I wanted to move beyond the conventional 'how are you?' and regularly checked up on them," he reveals. Nonetheless, despite Mason's good intentions, the strain of assuming the role of a therapist took its toll.
When caregiving takes, and takes, and takes
The intricacies of caring for loved ones in their vulnerable state are daunting and often overlooked. Amidst these challenges, a common thread emerges: the lack of awareness surrounding the arduous role of caregivers in Singapore.
Daniel reflects on his initial struggles: "How do you ask your parents if you can put them in diapers? Or wash them in the shower for the first time? These are things my parents never talked to me about, and never taught me how to handle."
To compound the issue, his relatives made insensitive comments about his father's hygiene, oblivious to the challenges of getting him into the shower. Daniel admits that during a low point, he contemplated ending his or his parents' lives to escape the seemingly unending cycle.
"That's in the past. But there are moments when I wonder, I've been at this for 15 years. Will I be doing this for another 15? By then, I'd be a senior myself," he muses.
As for Mason, caregiver burnout is much more prevalent than others may realise. "People tend to view caregiving as merely addressing physical needs, but the reality is that when individuals grapple with mental health challenges, even trivial tasks like leaving the house to buy food is difficult."
This can lead to a significant reliance on the caregiver. "In my situation, it [became] harder to be around [my friends] often, and I started isolating myself from them to recuperate and process my emotions."
Even seeking medical assistance doesn't offer a straightforward solution for caregivers who are at their wit's end. "When people are unwell, they visit a clinic to get medicine," Daniel points out. "However, you can't ask a doctor to prescribe a friend who understands."
Finding hope in a community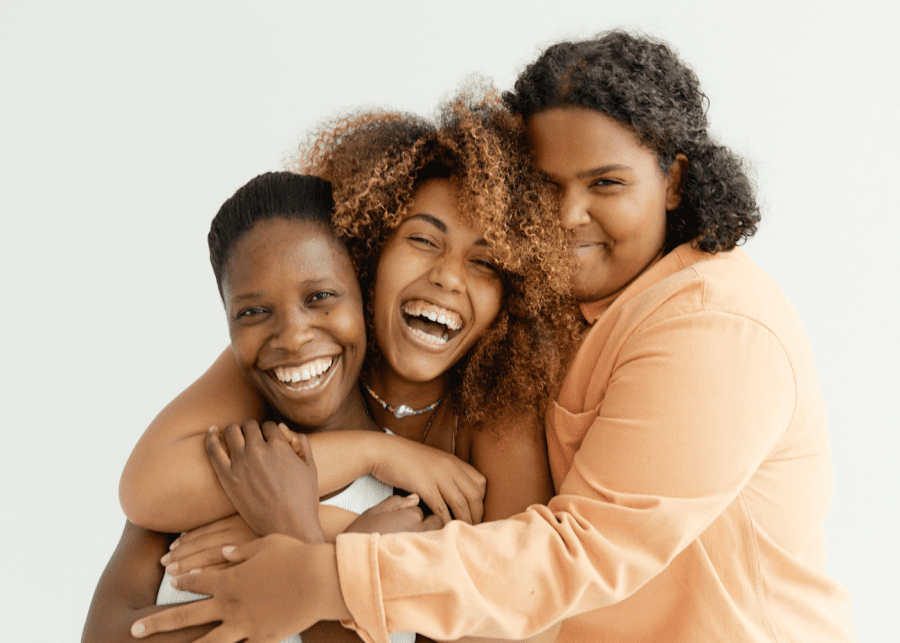 As the saying goes, it takes a village to raise a child. When it comes to providing care for a family member, these same principles hold true. In Daniel's situation, support comes from his neighbours – including the friendly aunty from the hair salon near his home.
"To help with dad's hygiene, I asked if she could fake giving him a haircut every few days," he laughs. "Let him hear the scissors snipping and the razor buzzing, then let him check his hair in the mirror. After that, he'll tell me he needs to bathe because he feels itchy."
It's encouraging to find out that Daniel even has a group chat with residents from his block who step in and look after his dad when he's away. But attending the Caregivers-to-Caregivers Training Programme at Caregivers Alliance Limited (CAL) made all the difference. In hindsight, he wishes he had participated sooner.
"Receiving guidance years ago would have greatly facilitated my journey," he says, revealing they often discuss common challenges and share recommendations, whether it's for items like adult diapers or liquid thickeners.
For Imran, CAL's resources were a lifeline when he struggled with depression. Enrolling in the eight-week dementia programme, he acquired tangible skills and insights to proficiently care for his mother. The programme's platform for open communication and sharing was therapeutic.
"Our connection was immediate; we all chimed in when we found similarities in our experiences and struggles. Like, 'Your mum does that? Mine does too!'"
Mason joined CAL's Young Caregivers (YCG) program to better understand his emotions and learn about mental health challenges. Now, he volunteers as a trainer and highlights the importance of building a strong network for those new to caregiving.
"Having a strong support system is crucial. A broader network ensures that you have multiple individuals to lean on," he suggests. "This way, you're not forced to shoulder the weight all by yourself, and neither are they. If you lack friends or family support, consider reaching out to support groups."
The silver lining
The journey of caregivers in Singapore is marked by its share of challenges. However, amidst these trials, there are also pockets of heartwarming moments that exist.
Daniel recalls how his journey brought him closer to his parents – a bond he missed out on during the first 29 years of his life. While his mother was working as a nurse and his father cared for his grandmother, they didn't have much time for him. Assuming the role of caregiving allowed him to mend aspects of their relationship.
"I used to rarely hug, kiss them, or express my love. Now, it's something I do daily."
When he asked his parents if they were proud of him, his father replied, "Daniel, you're a good son." This was incredibly heartening to hear, as his parents rarely verbalised their appreciation or affection for him. It's a memory he cherishes.
For Imran, because prison robbed him of eight years with his mother, he now treasures the smallest moments. That includes when she shows she still remembers him, and when she inquires about his dinner plans.
"Since my dad passed away when I was two, my mum raised me all by herself. And I wasn't the easiest son to raise," he laughs. "Nowadays, she doesn't remember my friends, but she still remembers me. Before she eats, she'll ask me what I'm eating. While she eats, she'll insist on sharing half of her meal with me. When I prepare shredded chicken for her, she happily transfers it all onto my plate."
As if on cue, Imran's mother calls out to him during our Zoom call, asking if he's had dinner. Imran enthusiastically beckons her over so I can greet her. I ask him if he's ever regretted sacrificing his dreams to care for his mother. He shakes his head.
"When I was in prison, my biggest concern was that my mum would pass away before my release. So, even though it's been challenging, I see it as a privilege to care for her."
Easing the burden on caregivers
Caregivers aren't only tasked with navigating the practical challenges and unexpected obstacles; they're also accountable for their own mental health and well-being. So, what can we do to ease their burden?
Mason emphasises the need for greater awareness of the daily challenges they face. That's why he suggests regularly checking in on caregivers and offering assistance whenever possible.
"All too often, we misconstrue the realities of caregivers' lives," he explains. "We have this tendency to assume they're doing okay, and so we don't ask. In truth, many of them only appear strong because they have loved ones relying on them – so they feel they can't show any weakness."
Imran also highlights the role that employers can play in improving the lives of caregivers. He proposes implementing flexible work arrangements to help them navigate dual roles. "Providing caregivers with the flexibility they need will allow them to balance their work responsibilities with their caregiving duties more effectively."
Reflecting on his journey, Daniel remains optimistic that he will look back in the future – despite the hardships and sacrifices – and appreciate that he lived a life with few regrets. His perspective encapsulates the tenacity and dedication that caregivers embody.
"Ultimately, we give our best to those we hold dear for as long as we can," he says. Their unwavering commitment to their loved ones is a labour of enduring love.
For caregiver resources and programmes, get in touch with organisations like Agency for Integrated Care, Dementia Hub and Caregivers Alliance Limited. If you're struggling with suicidal thoughts, reach out to hotlines at Samaritans of Singapore: 1 767 (for 24-hour help), National CARE: 1800 202 6868 and Institute of Mental Health: 6389 2222