Looking to shop jewellery in Hong Kong? Whether it's a gift from you to you or a present for your friend or lover - we've rounded up our favourite places to get your shop on
We here at Honeycombers Hong Kong love to shop; it's one of our biggest vices. From shopping cruelty-free makeup to splurging on beautiful handbags and discovering quirky finds at our fave home stores in Hong Kong – we want it all. And for those who like to accessorise, we've compiled a list of our favourite spots to shop jewellery in Hong Kong. It's time to glam it up!
Shop jewellery in Hong Kong at the spots
1. The Diamond Library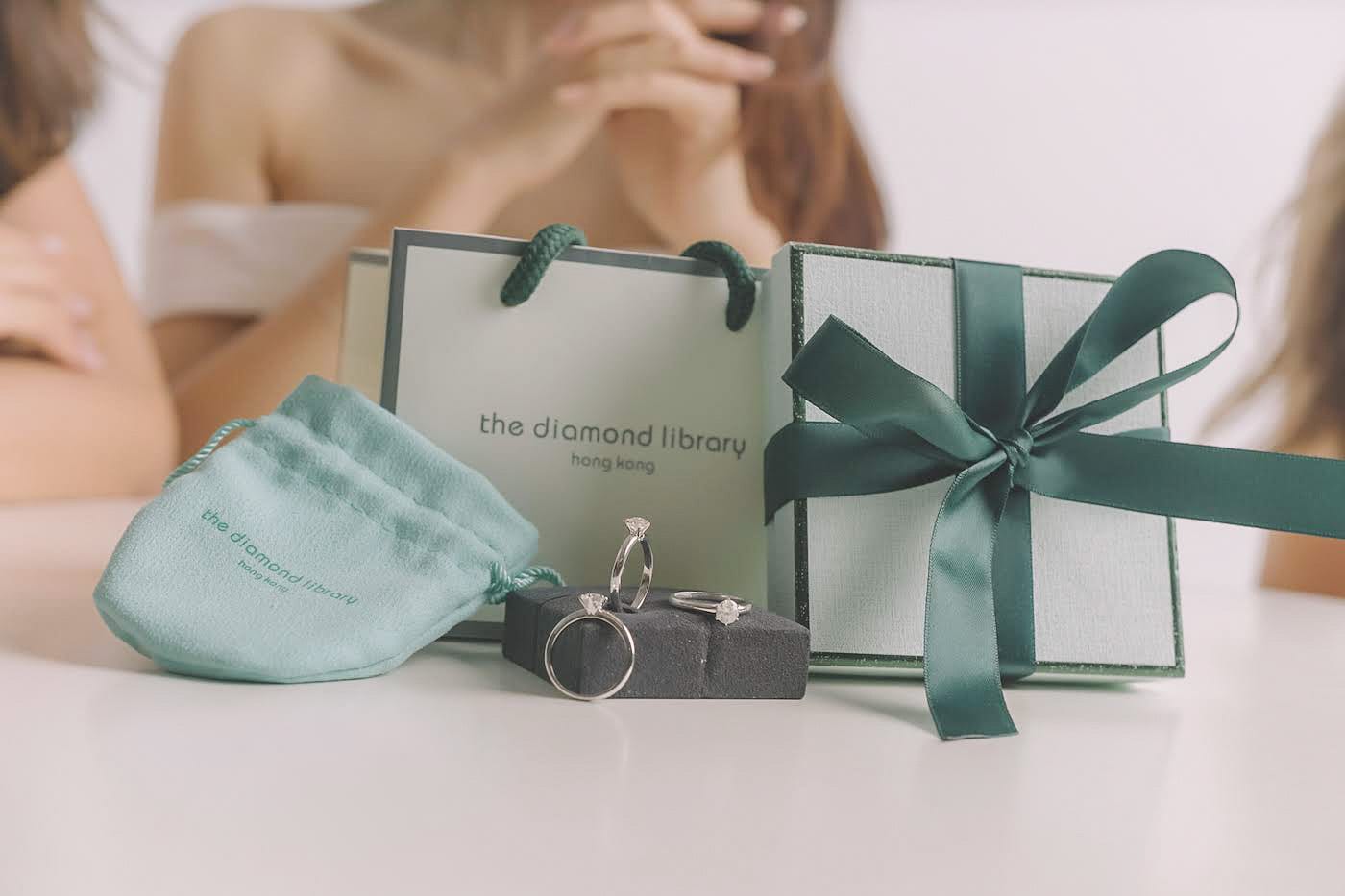 If you're a fan of all things sparkly, then The Diamond Library definitely needs to be on your radar. What we love about this business is that they offer sustainable yet luxurious lab-grown gems, so you don't have to worry about the ethics of how your diamond was sourced. The company was actually started as the founder couldn't find any jewellery he liked for his (now) wife that didn't cost a fortune. He believes that the confusion over the four 'Cs' combined with pushy salesmen can often lead to stressful times when it comes to engagement rings, so he wanted to make that process simpler.
But you don't have to be getting married to shop here. We love their selection of necklaces, bracelets, and earrings, and they even have a selection of designer products. Best of all, their packaging is really beautiful, so whether you're buying for yourself or a loved one, you're in for a real treat on arrival.
The Diamond Library, 601C, 6/F, Harbour Centre Tower 2, 8 Hok Cheung Street, Hung Hom, Kowloon, Hong Kong, p. 5664 1228 or shop online
2. Les Néréides
Would you wear an octopus necklace? Established in Paris in 1980, Les Néréides creates romantic and feminine jewellery with a truly unique vibe. Each piece of jewellery is hand painted and handmade within Les Néréides workshops in France, and every collection showcased by the brand is based on a different story. Ranges includes flowers, fairies and sea creatures, and we particularly love their anthropomorphic animal art range. When it comes to where to shop jewellery in Hong Kong with a difference, this should be your first port of call.
Les Néréides, 30 Lyndhurst Terrace, Central, Hong Kong, p. 2362 5065, 中環擺花街30號
3. Vivienne Westwood
Created by British designer Vivienne Westwood, who was a pioneer in bringing the punk movement to mainstream fashion, expect both avant garde and modern dress pieces from Vivienne Westwood, such as watches, cufflinks, necklaces, bracelets and earrings featuring the brand's iconic space-orb crown design logo. Westwood's jewellery comes in silver, gold and rose-gold tones and with crystal embellishments – some of which push the boundaries of art and functionality.
Vivienne Westwood, Shop L3-26, Langham Place, Mong Kok, Kowloon, Hong Kong, p. 2196 8508, 九龍旺角朗豪坊L3-26號鋪
4. Calvin Klein
No guide on where to shop jewellery in Hong Kong would be complete with this international fave! Calvin Klein offers a range of accessories and jewellery including watches, earrings, bracelets and necklaces. Search through their collections to find silver, brass, bronze and rose-gold coloured pieces that feature simple, elegant, sophisticated yet casual designs. Perfect for work and everyday wear, these pieces are for all you fans of minimalism.
Calvin Klein Jewellery, Shop No. B212, Basement 2, K11 Art Mall, 18 Hanoi Road, Tsim Sha Tsui, Kowloon, Hong Kong, p. 2518 9709, 尖沙咀河內道18號K11購物藝術館地庫2層212號舖
5. Pandora
Established in Copenhagen, Denmark in 1982 and now sold in over a hundred countries, Pandora is known for its hand-finished and contemporary jewllery. Offering a comprehensive array of gorgeous bracelets, rings and pedants, Pandora is the place to go if you're looking to customise your own fashionable and unique accessories.
Pandora, Shop 1006-07, level 1, ifc mall Central, Hong Kong, p. 2321 9831, 中環國際金融中心1樓1006-07號鋪
6. THE REFINERY
Quirky and fun, this fashion boutique curated by London fashion designer Elizabeth Lau, celebrates creativity and design. THE REFINERY aims to introduce unique fashion to Hong Kong, and it houses a wide range of clothing, bags, jewellery and accessories brands. Find your next piece of jewellery instore and online including Jewcells' birthstone sterling silver rings, Viollina's gold and silver bunny drawing earrings, Nach Bijoux's painted animal bracelets and Wanderlust + Co bangles.
THE REFINERY, Unit S410, Block A, 4th Floor, PMQ, 35 Aberdeen Street, Central, Hong Kong, p. 2858 4033, 中環鴨巴甸街35號PMQ 4樓A區S410號舖
7. The Slow Mode
Founded by Kaitie Manani, The Slow Mode focuses on conscious fashion and wellness and is a curated space where individuals can find hand-picked sustainable fashion, jewellery, home and beauty brands. Select from a range of products, including simple yet gorgeous necklaces, bracelets, earrings and rings.
Read more about The Slow Mode.
Shop The Slow Mode online.
8. Thomas Sabo
Thomas Sabo pays close attention to their designs which range from classic and elegant pieces to edgy and trendy modern creations. The brand has a collection for both men and women, a diamond selection, a charms range and it also allows you to personalise your jewellery through engravings. See their iconic skull designs, their tree of life necklaces and star sign specific pieces. Definitely one of the best spots to shop jewellery in Hong Kong.
Thomas Sabo, Shop 1018C, IFC, 8 Finance Street, Hong Kong, Hong Kong, p. 2295 3585, 香港中環金融街8號國際金融中心商場1018C號舖
8. Kapok
One of Hong Kong's most beloved stores, with branches across town, Kapok stocks a beautiful range of truly unique jewellery. We love the collection by Hermina Athens that is inspired by Greek mythology and the selection of ear cuffs, rings, and bracelets from designers across the globe.
Shop Kapok online or in-store