Sustainable is the new cool with Bamboa's eco-friendly homewares and clothing for men and women (Photography: Bamboa via Facebook)
Be a responsible consumer by shopping sustainable fashion in Hong Kong
Hands up if you love online shopping! We know it's tempting to keep buying trendy fashion items, but it's crucial to acknowledge that not all clothes are produced sustainably. To support the environment, you can opt for clothing rentals and vintage shopping, or keep reading to find out where to shop sustainable fashion in Hong Kong..
Shop sustainable fashion in Hong Kong
1. Bamboa
Hong Kong's first bamboo home and lifestyle brand, Bamboa has been bringing stylishly sustainable clothing and homewares since 2008. Why bamboo? It's one of the most sustainable resources in the world as it is fast growing and doesn't require pesticides, unlike other commercial crops. Bamboa's products are not only Earth friendly, but also skin friendly. The light and breathable fabric of their clothing and bedsheets are 100% natural, silky soft, anti-bacterial, cooling, AND odour resistant. Overall, it's a win-win for us and Mother Nature! And yes, their comfy bedding sets make it even harder for us to get out of bed in the morning!
Bamboa, S304, PMQ, 35 Aberdeen Street, Central, Hong Kong, p. 2291 0285, or shop online.
2. Tove & Libra
Coming from families that have been in the textile industry for decades, founders Ivan and Christine leveraged their expertise by opening their own brand, Tove and Libra. Built on quality over quantity, and centred around ethical sourcing and production, their mission is to make fashion that's better for both the closet and our planet. You can shop women's tops, trousers, dresses, and more – personally we love their jumpsuits that instantly bring a sophisticated look! Their collections are divided into four; upcycled capsule, multi-way capsule, sustainable Tencel capsule, and tomorrow capsule – each one delivering a slightly different design.
Tove and Libra has multiple locations in Hong Kong.
3. PYE 派
Working from seed to shirt, PYE sources the finest extra long staple cotton from Xinjiang, China. Their products follow a minimalistic style such that customers can always wear timeless yet functional shirts. From cotton growers to factory workers and product suppliers, everyone who is involved in PYE's production process has their rights and safety ensured.
PYE has several locations in Hong Kong
4. Basics for Basics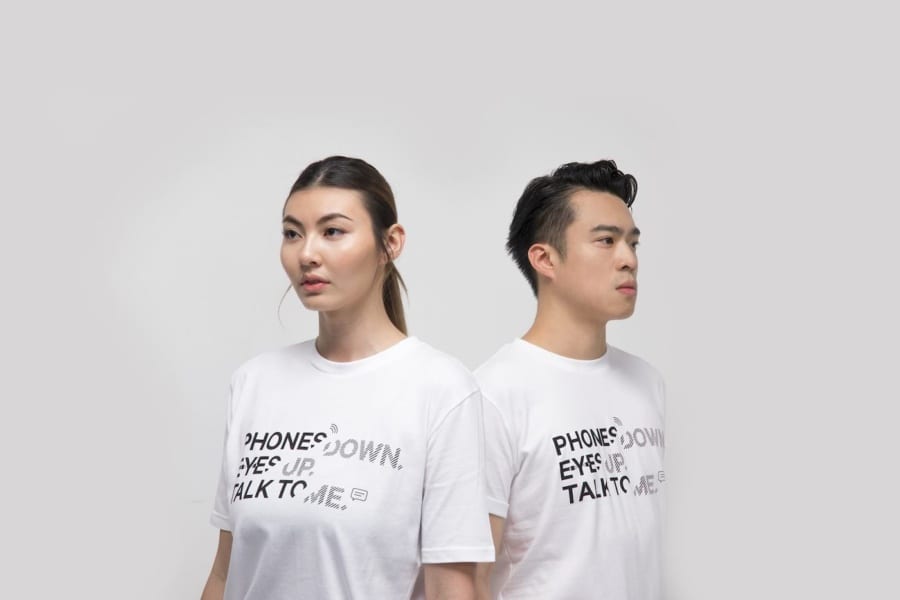 A sustainable clothing brand based in Hong Kong, Basics for Basics seeks solutions to reduce fashion-related carbon emissions. Mostly using surplus fabric, organic cotton and other sustainable materials, the brand creates simplistic T-shirts as well as hoodies and tote bags. Check out the unique quotes printed on their products and you will fall in love with their concept.
Shop Basics for Basics online
5. Mother of Pearl
A brand that works with sustainable farmers, suppliers and factories, Mother of Pearl lists out the sustainable attributes of each item on their website, informing customers about the production details of their garments. As you can tell from how they source the materials, the brand truly cares about social responsibility, animal rights and environmental protection. Their fine fabrics and luxurious designs are what make them stand out from many other brands.
Shop Mother of Pearl online
6. Patagonia
Since 1985, Patagonia has been donating 1% of its sales revenue to various environmental groups around the world. Other than producing clothes that last long, the brand also collects, repairs and re-sells its own products on Worn Wear Patagonia, extending the garment life of each piece by around 2.2 years. While many people view Patagonia as an outdoor brand, they also produce many casual clothing like jeans and shorts that are perfect for daily use.
Patagonia has several branches in Hong Kong
7. EARTH.er
A shop located in the beautiful fishing village Tai O, EARTH.er is founded by local designer Benny Yuen, producing earth-conscious and Southeast Asian-inspired outdoor clothing. Whether it's a hemp shoulder bag or the biodegradable eco shoes, their products are designed to arouse consumer's appreciation for Mother Nature.
EARTH.er, G/F, Kat Hing Street, Tai O, Lantau Island, Hong Kong

8. Everlane
Offering designer-quality apparel at an honest price, Everlane promises transparency and sustainability to consumers. The brand uses recycled materials and organic cottons, partners with ethical factories, and minimises the amount of plastics and sewage emitted. What's more, Everlane offers sizes ranging from XXS to XXL.
Shop Everlane online
9. Eileen Fisher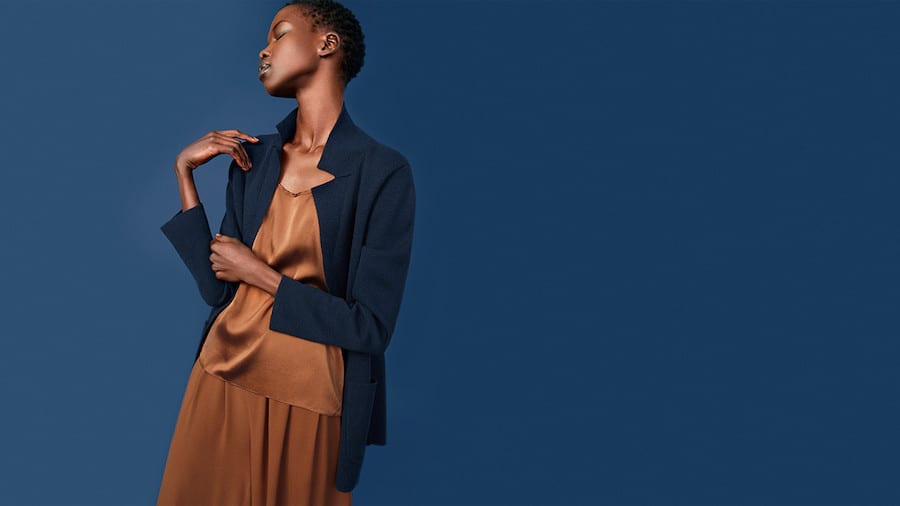 Monitoring everything, from cotton sourcing to fibre recycling, and colour dying to cargo shipping, Eileen Fisher is one of the world leaders in sustainable luxury fashion. They even purchase the used garments of their own brand, resell them at their sister website Eileen Fisher Renew or recycle them depending on clothing condition. Whether you are looking for female apparel or accessories, you will be able to find a piece that is long-lasting and timeless on their website.
Shop Eileen Fisher online
10. Cuyana
Inspired by a philosophy of better, fewer things, Cuyana designs premium female essentials. The brand works closely with family-run businesses to help protect heritage production craftsmanship, and minimises the distance between material source and manufacturing plants. All their products have timeless designs and fine quality, such that they can stay in your wardrobe for many years.
Shop Cuyana online
11. Ril Creed
A Japanese handbag label, Ril Creed handmakes each product with upcycled material and heritage craftsmanship at a female-led factory. From production to delivery, the brand makes each decision with special attention to female empowerment and environmental sustainability. Their bags give an elegant, vintage look, making them perfect for both work and leisure.
See why we are in love with Ril Creed.
Ril Creed, Shop 7B, 1/F, Fashion Walk, 11-19 Great George Street, Causeway Bay, Hong Kong, p. 9739 3162
12. Lane Eight
Dedicated to making the most comfortable and sustainable workshout shoes, Lane Eight creates each product with various eco-friendly materials like algae foam midsoles, plastic-recycled uppers and vegan microfibre overlays. Each pair of Lane Eight's shoes involves plastic recycling, water conservation and CO2 capture, plus we like the fact that they are vegan. Not only are their shoes great for jogging and burpees, but also perfect for a sporty, simple daily look.
Shop Lane Eight online
13. MiliMilu
MiliMilu means LoveLove in Latvian, and the brand is literally a labor of love for founder Linda Morrison: love for Mother Nature, love for family and friends, and a love of details when it comes to curating sustainable clothes. You can shop clothes for both kids and adults at MiliMilu, their style is simple, sophisticated, and comfortable – and deliberately designed to be versatile and suitable for every occasion and outing. Many of the kids' and adults' designs overlap, perhaps a cute matchy family vacay is calling?
Shop MiliMilu online
14. Paper Shades
Sunnies made with recycled paper that are also durable and affordable? Yes please! Paper Shades aims to protect the environment, and support a sustainable business model by giving people sustainable options to shop from. Starting from just $190 a pair, the sunglasses are handmade with love and care for the environment – and they'll keep you stylish! Paper Shades also produces made-to-order, customised shades so you can have them as funky as you want them!
Shop Paper Shades online
15. ekam
Combining an eclectic mixture of influences from colonial Hong Kong and vintage India, ekam stands for unity and oneness in Sanskrit. ekam uses natural fibers and heritage fabrics made with ancient techniques, such as ikat weaves and handmade block prints with natural dyes. Also, for every piece purchased, ekam provides five pads (made with organic cotton) to women in need, in collaboration with LUÜNA Naturals. You can shop for women's tops, dresses, skirts, and jackets.
Shop ekam online.