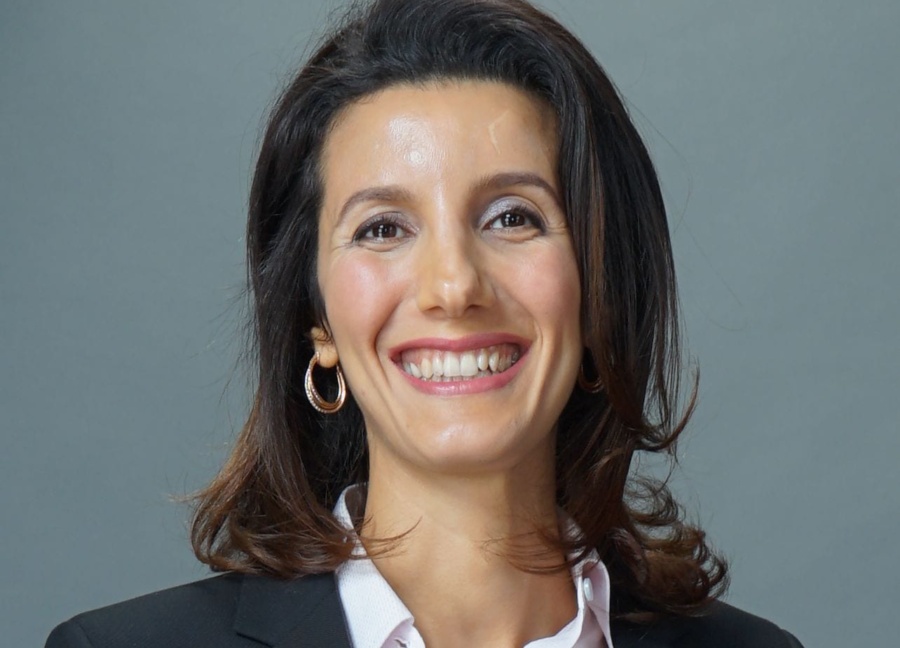 Christine Deschemin is a Master Hypnotist
Ever thought about trying a hypnotherapy session to help you overcome a fear, addiction or concern? We went along to Renewed Edge to see if we could curb our COVID snacking habits.
We're always up for trying different things here at Honeycombers. Whether we're having needles inserted into our face thanks to facial acupuncture, experimenting with float therapy at Float On HK, or experiencing IV boosts at Reviv HK, we love to learn about all the different treatments available in Hong Kong. So when we were invited over to Renewed Edge for a hypnotherapy session with Christine Deschemin, we jumped at the chance.
First thing first
Christine wanted to make it clear from the outset that the session would include no dangling of watches, in contrast to what Hollywood would have us believe. Before our first in-person session, we caught up over the phone for her to explain this and to set the scene a little. She also went over the kind of intention that I needed to bring to my session.
Rather than coming in with a 'negative' goal such as "I want to stop feeling stressed" or "I want to stop smoking", she explained the importance of setting a 'positive' goal like "I want to feel lighter" or "I want to breathe easier".
After our call, I thought about what I wanted to get out of the session. Thanks to the recent WFH measures, I'd been struggling with my proximity to the kitchen and excessive snacking. So this was the issue that I wanted to address.
The hypnotherapy session
When I arrived at the office in Central, I had to fill in some paperwork to make sure that I was an eligible candidate before going into my session with Christine. She explained that she keeps the setting very neutral so as not to cause undue concern to anyone with certain fears (a picture of a waterfall may trigger someone with a fear of water for example.)
Christine is a Master Hypnotist and Hypno-coach, and she made me feel at ease right away. We discussed a little about hypnosis being used at some hospitals in France and the fact that hypnotherapy is not something that you use forever. The goal is actually to have success with her clients, with just 3-4 sessions typically enough to see this.
She sees a range of clients for varied reasons. Stress, addictions, and fears are all common themes with her clients and she frequently works with mothers-to-be around hypnobirthing.
I had struggled to flip my "I don't want to snack during my work day" problem into a positive, but Christine talked me through this, asking all the right questions to get to my 'why': "I want more energy" and "I want to be fitter". This process of getting to the 'why' was actually useful in and of itself, and just taking the time to voice this really helped me become more aware about my problem.

There is a couch!
Before getting me to lay on the couch, she asked me what kind of setting I like (beach, forest etc.) and I chose beach. As I lay down, I must admit I was still a bit nervous as I wasn't sure what to expect.
During this part of the session, Christine spoke to me and had some different exercises that she asked me to do such as lifting my arm and visualising myself in different situations. She spoke about what I wanted to achieve and was always reassuring me that I was doing well, which I found really comforting.
For anyone who has tried Reiki, this is the only thing I can relate it to, but hypnotherapy was unlike anything I had ever tried before. Contrary to popular belief, you are not unconscious throughout the session. You do not fall asleep, you are very much awake and aware.
The entire session from start to finish took around an hour. Once she had finished, we discussed how I felt it went and then she gave me a recording of our session for me to listen to afterwards.
Did it work?
So the big question is: did it work? And I have to say that it really did. I rarely even think about snacking during my work day now, and if I do find myself doing so, I manage to do one of the other activities that I spoke about with Christine.
I definitely understand why people choose to use hypnotherapy, and I can't recommend Christine at Renewed Edge highly enough. For someone like me who likes to see results, this is the perfect tool to help a number of concerns, so why wouldn't you give it a go?
Renewed Edge, Suite 1108, 11/F Asia Standard Tower, 59-65 Queen's Road Central, Hong Kong, p. 9884 8036