The sashimi at Honjo is beautifully fresh and exquisitely presented
If you're on the hunt for Japanese dining with a difference then you need to book in for a meal at Honjo
Hong Kong is packed to the brim with French, Italian, Mexican, Korean, and Chinese restaurants that we fully get behind. But, when it comes to Japanese restaurants, we're pretty specific about what we enjoy. Thankfully, Honjo tantalises the taste buds and delivers 5-star service time and time again.
Interior goals
Charlie & Rose has designed an eclectic space at Honjo that is both subdued and full of colour. How? Dark green walls sit next to natural finishings and abstract portraits, masks and luxuriously textured seating. Quite frankly, the restaurant is a showstopper on the design front, and definitely a good spot to take someone you're looking to wow/apologise to.
What about that food?
Touted as modern Japanese cuisine, the menus at Honjo are filled to the brim with delicacies that will make any J-phile swoon. Open for lunch, dinner and brunch on the weekends, you can pretty much get your fix at any time of day.
The lunch options on weekdays come in two pricepoints: The Dreamer Express Lunch for $298 or The Traveller Business Lunch for $448. We went for the big-boy Traveller Business option and were absolutely stuffed by the end (you have been warned.)
We sampled magnificent dishes such as Avocado Puffs with tapioca puffs, wasabi, avocado mousse and sushi rice (yum!), and Otoro with Thai basil, yuzu soy and red onion (double yum!)
There's a choice of sushi or sashimi set (we had both – divine) and also a main option, where my dining partner devoured a tasty Wagyu striploin while I had a mighty fine prawn tempura with udon.
Of course sweet treats are to follow and we tried both the Matcha Lava and the Kuromitsu Cheesecake.
Some of these dishes feature in the extensive dinner menu, where you can do a set menu of ala carte. If going for an after-work feast, we definitely recommend trying the Wings with Okinawa black sugar and the whole seabass.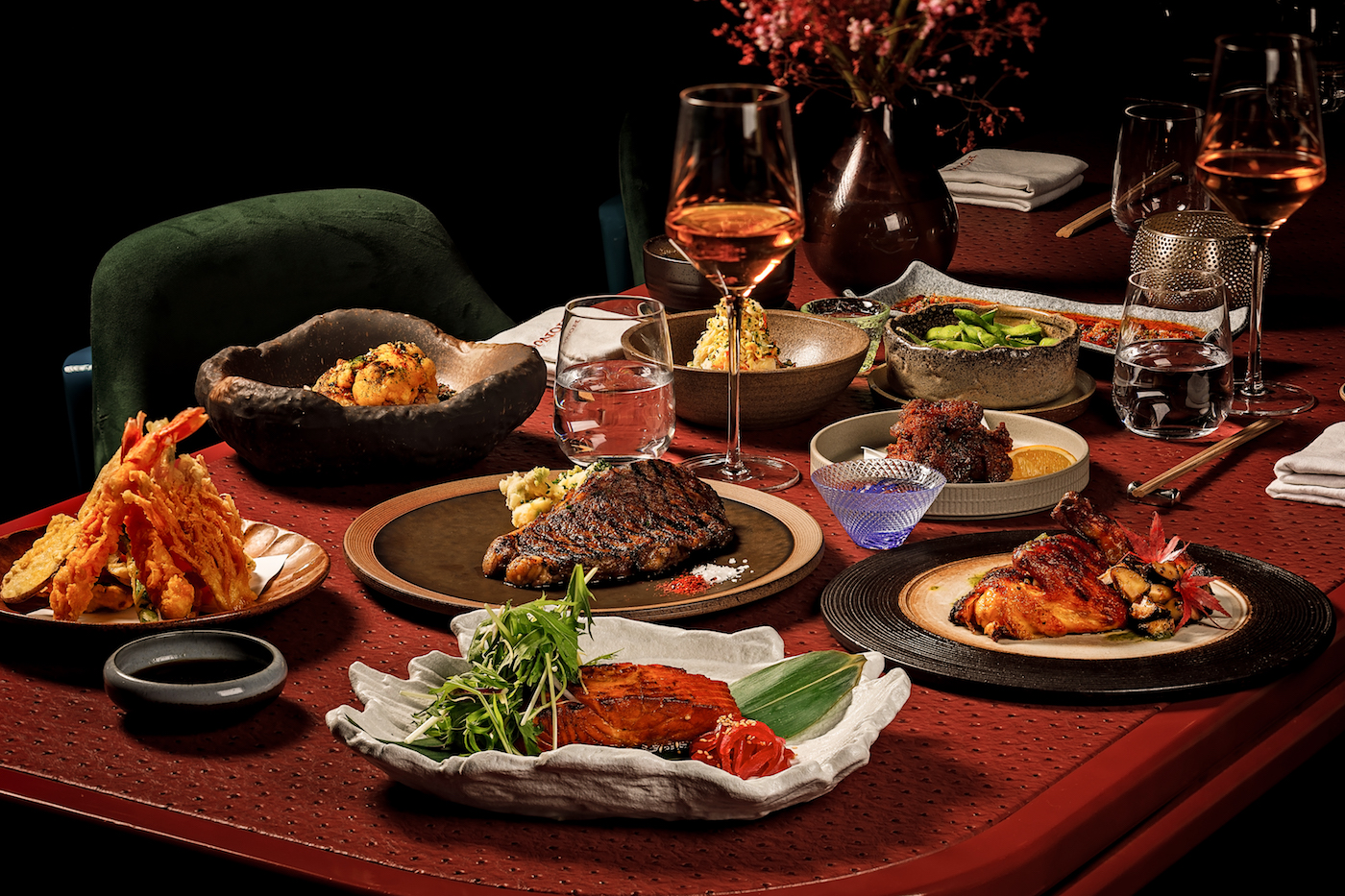 The weekend brunch offering makes it to our list of best brunches in Hong Kong as it's super tasty and well priced at just $468 (add free-flow for $198). You get starters, access to the sushi/sashimi counter and all the oysters you can eat, plus you get to choose your own main and sample a selection of desserts.
A-class service
Every single we've been to Honjo, we've been astounded with the service. You can tell that the team really enjoy being there and we love how friendly and helpful they are, as it makes the dining experience much more special.
Three cheers to the chefs, wait staff and everybody else working behind the scenes at Honjo to create an exceptional Hong Kong restaurant.
Honjo, 1/F Hollywood Centre, 77-91 Queen's Road West, Sheung Wan, Hong Kong, p. 2663 3772