From left to right, top to bottom: Coco Alexandra Chan; Cristina Jaeger; Vannessa Misso-Veness; Karrie Bitanga
Running a business is never easy, but these entrepreneurs in Hong Kong have overcome some big hurdles! Take a look at their experience.
Whether you're a freelancer trying to create your own brand, in the middle of a career pivot, or bouncing back from a professional mistake, entrepreneurship certainly has its ups and downs – but that's what makes the journey worthwhile! Read on as four Launchpad members share the hardest things they've done as business owners – and whether they'd go through them again.
Entrepreneurs reveal the hardest things they've done as business owners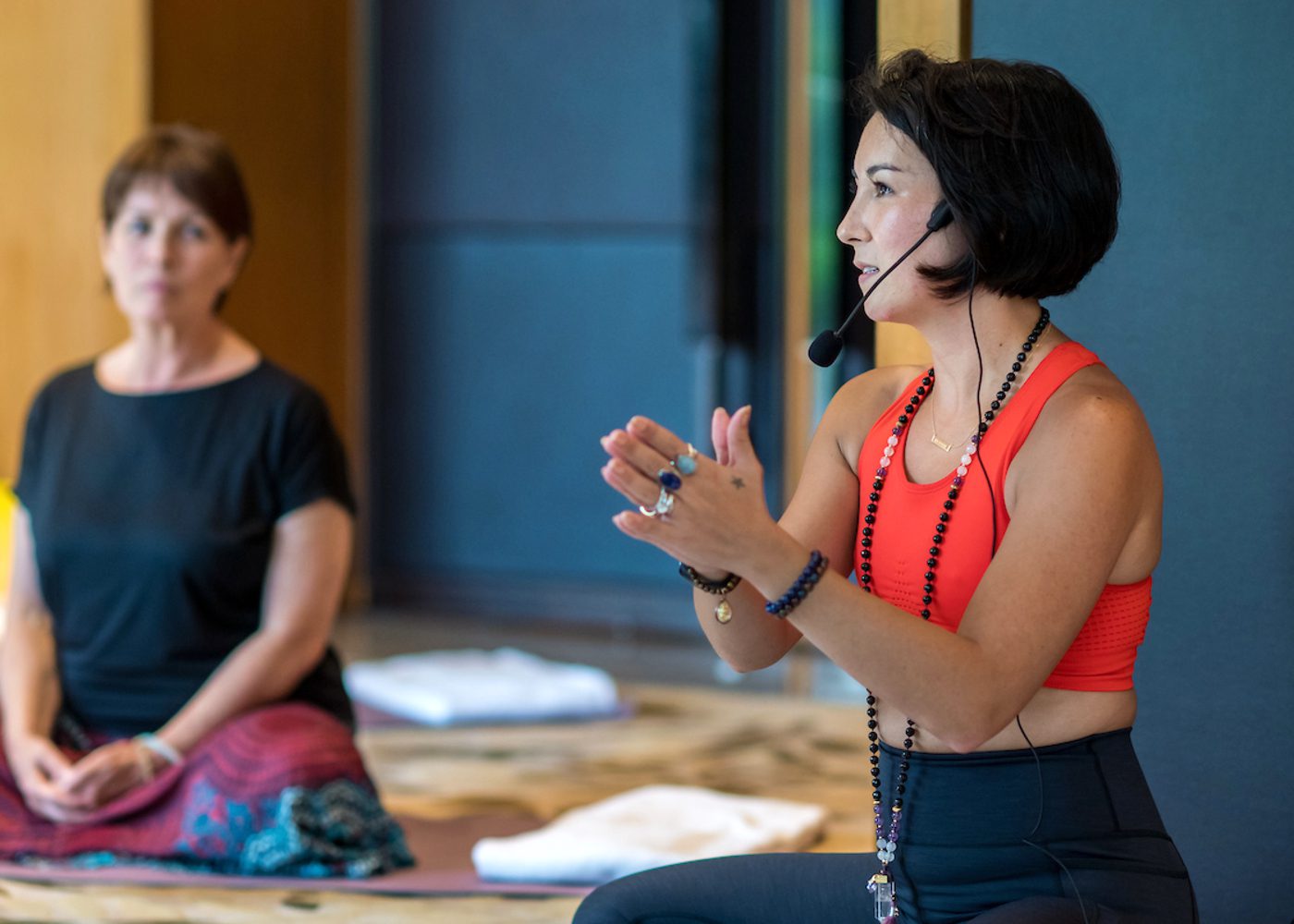 The hardest thing I've had to do as a business owner was to get radically honest with myself, pull the plug, and exit a relatively new business. When you start a business that you love, and you pour your heart, sweat, and tears into it and it does well – it makes you feel like a proud new parent. But life happens, priorities change, and sometimes you need to re-evaluate what is best for you and your family at that moment. For me, I had a challenging but open conversation with a business partner to part ways.
It was one of the most gut-wrenching conversations I've ever had as an entrepreneur, but it taught me to truly listen to my heart and let it guide me through my fear. Hard conversations may be daunting, but often, on the other side, is growth. Doors opened after I exited that business, because I had more time and space to create and pursue what was aligned with my new values and priorities. Having been through this experience, I would do it again if it meant staying true to my values and future vision.
Having always worked in corporate jobs, foregoing the experience, stability, and opportunities provided to focus on building my passion (i.e. female financial education) has been one of the toughest things I've done as an entrepreneur. While working at one of the largest wealth management firms across different roles and locations, I've come to realise my natural inclination to bring women together, and empower them with the knowledge I gained through my decade-long experience. Before leaving my company, I was working full-time while also building my side hustle – diving deep into the world of entrepreneurship, be it marketing or hiring. But, creating and beta-testing my product had confirmed that running my business was the path for me – I had at last found my calling.
My biggest learnings from this experience is that it's worth searching for your purpose, because it can help align your values and work. I also found working with a coach and speaking with my mentors very helpful, as they helped me find my ikigai during this tumultuous time, sparking my motivation. Despite all my struggles and challenges, I'd definitely take the leap of faith again.
Running a business solo has to be the hardest thing I've done as an entrepreneur. Wearing many hats when I was single is very different to being a mum-preneur. I used to have a lot more personal time when I was in Singapore, during which I could help grow the business more. (I had an education biz called EdVanz aeons ago…)
But as a mum-preneur, I can no longer be (Hans) solo! Running a business means managing everything from accounting to administrative work – and this was on top of my teaching and training, AND spending time with my family. So, learning that I can't do everything alone, I'm now building a team and delegating work to those I trust.
4. Karrie Bitanga, Director and Founding Partner of Imagindustries Limited
Having been around for over 15 years in Hong Kong as an entrepreneur, there have been several challenges that I had to go through – all of which I'm thankful for as they've allowed me to grow and become more resilient.
During COVID-19 when business was tough, I thought I'd make the most out of the situation and help startups by offering all-in-one services including marketing, PR, social media, sales, distribution, and more. I found it fulfilling that I was integrated in my client's team instead of just being a supplier. However, I had to step away from some projects, so I could focus on my own business goals and not overstretch myself. The longer I've been in the business, the more I've come to understand that I must be more discerning about what I involve myself in, given the time and emotional investment I offer. Also, I've learnt to prioritise me and my clients' long-term goals more (rather than short-term revenue), and this has always served me well.