Hrisheek Panchmatia at the 60th Monte-Carlo TV Festival (Photography: @hrisheek.panchmatia via Instagram)
Venturing from Hong Kong to Hollywood, film producer Hrisheek Panchmatia shares with us his journey and aspirations.
Hong Kong – one of Asia's economic powerhouses, known for its sprawling skyscrapers and financial freedom; versus Hollywood – the epitome of glamour and the pinnacle of global entertainment. Thousands of miles away from each other, the two places are literally and metaphorically worlds apart. But, from local artists to musicians to creative freelancers, there are, in fact, many Hong Kongers who strive to break the mould and live out their dreams. One of them is Hrisheek Panchmatia, who pivoted from studying Economics and Finance in HKU, to becoming a film producer in Los Angeles. Let's take a look at his story.
Hollywood dreams: Hrisheek Panchmatia
Hello, Hrisheek! Thank you for chatting with us today. What was it like growing up and studying in Hong Kong?
It was incredible! There's no other city quite like Hong Kong. It's such a melting pot; I got to meet so many amazing people from all around the world and learn about their cultures. This was something that I took for granted growing up, but it's helped me a lot in my career. My experience in Hong Kong made settling down in new countries easier for me, and I was able to create meaningful relationships with others regardless of their background.
What made you pivot from majoring in finance in Hong Kong, to exploring a career in film over in LA?
I've always been passionate about the film industry; I just never knew how to approach or pursue it, and what it might look like. Although I actually did enjoy finance and my internship experiences, I always felt I didn't have the same drive and commitment as everyone else in the industry, and I'd often think about what a career in entertainment would look like instead. As I approached graduation, I kept thinking: if I don't give entertainment a chance now, I might be closing the door on it forever. Looking back, this was probably the wrong mentality to have, since some people, in reality, change fields multiple times in their lives. But, this thought was what really pushed me to take the leap and to head to LA.
Please share with us your experience in Los Angeles!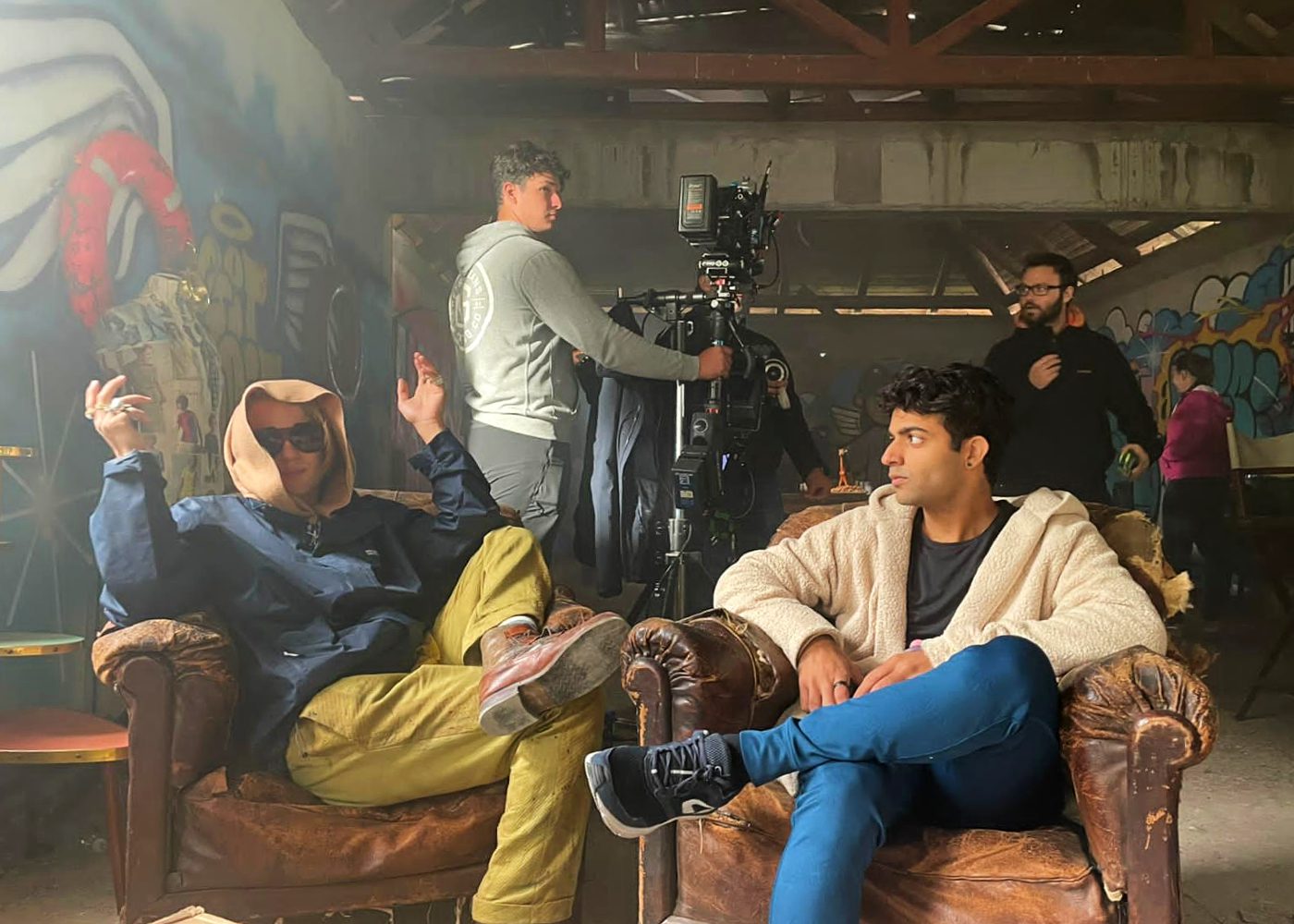 My time in LA has been flying by quickly. As the global centre for entertainment, this city's taught me a lot about the industry.
I started off trying my hand at acting, only to realise quite early on that it wasn't for me. Next, I considered becoming an agent. But, I had the opportunity to learn about what a producer did for a living, which instantly clicked with me. Before long, I began taking classes in producing, so that I could build a solid foundation in the field. I was lucky to be invited to work on projects in Europe and get hands-on experience at feature film sets. This set me up to be in a strong position when I returned back to LA and has been one of the main reasons why I've received so many incredible opportunities over the past year.
What made you go into managing talent alongside producing?
Managing talent was definitely not in my plan – it's just something that came about naturally. At one point, I'd advise an actor (Edouard Philipponnat, who's also one of my closest friends) on his career from time to time. We formed a connection and realised that we worked well together, so he offered to bring me to Europe for two of his movies as the personal manager. Since then, I've become his personal producer on his project Against All Odds (2024) and have done the same for other actors such as Ella Travolta.
What are some major challenges you've been facing and how did you overcome them?
One of the biggest challenges that I've had to face was on the shoot of Get Lost in Budapest. As the majority of the crew were Hungarian, there was a language barrier. Also, I was a newcomer, so there was a lack of trust. The night before I joined the team, I remember someone had sent the entire crew an email saying that they "didn't need someone unprofessional (me) joining the team." However, this didn't deter me; if anything, it motivated me even further to do a good job and change their perspective of me. By spending time one-on-one with each crew member, I grasped better understanding of the filming situation and resolved the issue of miscommunication. Not only did this help me learn about the production process, it also helped me gain trust and respect from fellow crew members.
Another challenge I encountered was being in charge of the distribution of The Runner (2016) as its Associate Producer. While the short film won several prestigious awards, I believed that the movie needed something more to lock in its distribution. To showcase the film's uniqueness and positive message, I used my network to lead an initiative with Fort Myers, the sixth fastest growing city in the US. As a result, I was able to bring the film's stars to the city for a movie screening and various charity events, with the support of the mayor himself. Delivering this data back to the distributors, we proved that our film had (and could have) critical impact on the world. A few weeks later, we secured distribution both on streaming sites and in theatres in the US.
In what ways do you find your background (i.e. being from Hong Kong) influencing your career decisions now?
My background influences my decisions in many ways. For instance, being from Hong Kong has made me want to showcase Asian talent and tell stories about our community – this is one of the biggest reasons why I'm determined to film in Hollywood. Moreover, I've been told that I have the ability to analyse situations pragmatically – I think this is thanks to my experience in finance!
Can you tell us more about the projects you've been working on?
There are several projects I'm working on at the moment. Firstly, with the production company Force Majeure, we've acquired the rights to the New York Times bestselling book series Relentless, and are turning it into a TV series. We're proud of this and are working closely with the writer of the project to ensure that our adaptation does the series justice.
Secondly, I'm the Associate Producer for the film M.A.D, a comedy-thriller which is about to start its festival run. I was responsible for getting the funding for the project. In addition, I am the Executive Producing a film called Against All Odds. This is based on the true story of Dave Clark, a polio survivor who became a professional baseball player. We're currently finalising negotiations with our director before packaging it and getting it to a studio.
Finally, the film I worked on last summer – Get Lost, starring Ella Travolta and Terrence Howard – is in its final stages of post-production and should hit the festival circuit in early 2023.
What goals do you have for the future?
One of my biggest goals is to eventually start a programme that gives adolescents from all around the world access to the film industry. I want to be able to use this initiative to reduce the barriers to enter this field. I strongly believe that there are a lot of stories from local communities across the globe that deserve to be told, and this programme would be my way of bringing more of these tales to light.
Another goal that I have is that to produce a film that's shot in Hong Kong. I genuinely feel that there's something extraordinarily cinematic about this city and can really light up the big screen, such as the way the city's built in terms of architecture, and how this offers so many different possibilities to tell an interesting and touching story.
Find out more about Hrisheek Panchmatia.