If you're on the hunt for the best cookies in Hong Kong then you need to work your way through this list.
So you've had your fix of the best mooncakes and fluffy pancakes? Now it's time to move on to visit and try all the best cookies in Hong Kong. As dessert aficionados, we're designed to find the yummiest places to satisfy any sweet tooth. Try these spots the next time you're looking for your cookie fix.
Where to get the best cookies in Hong Kong
1. Cookie DPT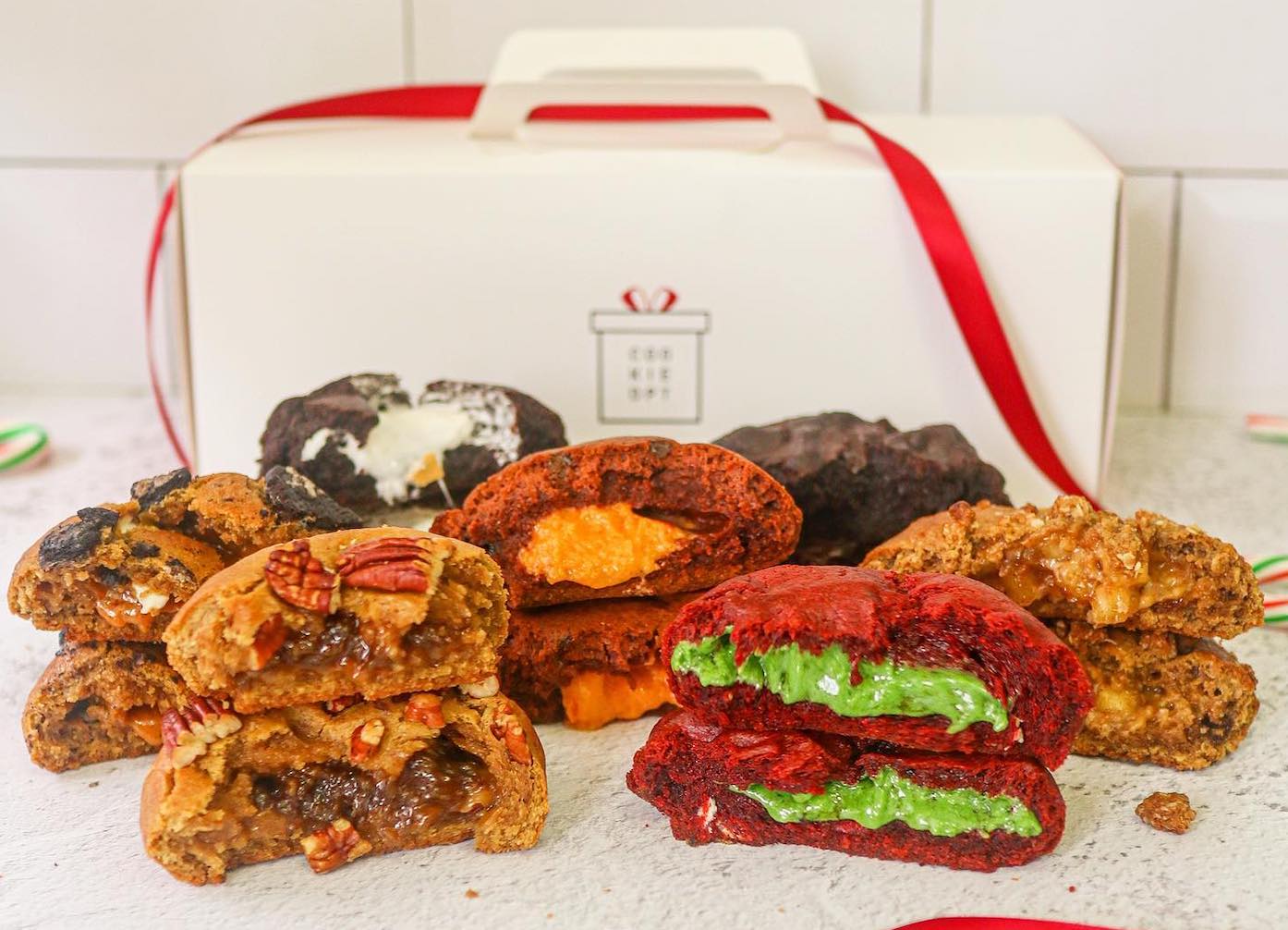 Founded in 2018, Cookie DPT is known for its signature American-style cookies: large (130g each), moist and chewy on the inside. With its signature flavours, oatmeal raisin, peanut butter and funfetti among others, all of its cookies are made from premium ingredients with zero artificial flavouring or preservatives, made fresh everyday. The brand constantly comes out with special flavours such as birthday cake, Earl 'Gray' cookie and so much more. A favourite is the chewy chocolate chip cookie, it's so chewy!
Cookie DPT has several locations in Hong Kong
2. Cookie Vission
You thought Cookie DPT's cookies were heavy? This online cookie venture is selling cookies that weigh 150g each. Flavours range from Super Gooey Banana, Spiced S'mores to Peanut Butter and Jelly. New flavours are developed every two weeks so you may have to stock up before you try your favourite flavour again. For coffee lovers, their Vietnamese Coffee cookie is a definitely one to try, with its saporous taste.
Cookie Vission, Shop D, 6 Wun Sha St, Tai Hang, Hong Kong
3. Cookieboy
In his quest for the perfect cookie, former JW Marriott pastry chef Ryan Zimmer founded Cookieboy. Whilst the company is known for its unique cookie flavours such as Apple Pie and Blueberry Muffin, it also supplies madeleines, bread loafs, and European-style sablé biscuits to other bakeries in town.
Order online from Cookieboy
4. Bakehouse
With only three flavours, Double Chocolate, Oatmeal and Raisin and Peanut Butter, it may seem that there is a lack of range to choose from here. But for those who are looking to have a regular, satisfying cookie – this is your place. The cookies are a lot smaller than others mentioned here but definitely worth every crispy chew. The cafe is also known for its sourdough egg tarts, apple cinnamon raisin scones and range of sourdough breads.
Bakehouse, 14 Tai Wong Street East, Wanchai, Hong Kong
5. Baked Indulgence
For those with an eclectic food palette, Baked Indulgence is definitely a popup to try! From its White Rabbit Milk Candy cookie to its Cookies and Cream cookie, there aren't many flavours that the pop-up doesn't have. Launched in 2018, it also supplies New York cookies such as NY Oatmeal Apple and NY Pinkblack.
Find Baked Indulgence at Kiosk K, 3/F, Ocean Terminal Harbour City 3 – 27 Canton Road Tsim Sha Tsui, Kowloon, Hong Kong