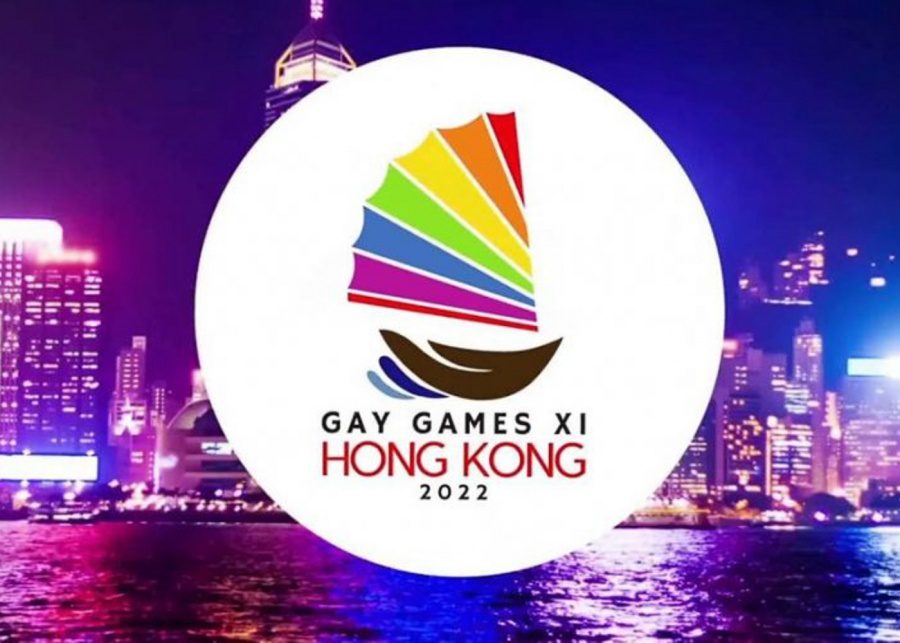 Hong Kong will be hosting the 2023 Gay Games (Image: Gay Games 11 Hong Kong 2023 via Facebook)
Calling all athletes – whether you're straight, gay, bisexual, transexual – all are welcome to attend the Gay Games taking place in Hong Kong in 2023.
Though recognised as a cosmopolitan city, Hong Kong has a culture that's deeply rooted in a patriarchal tradition. However, in recent decades, an increasing number of people have been expanding these boundaries through art, film, setting up LGBTQ-friendly clinics, and more. Looking forward to the future, in 2023 Hong Kong will host the Gay Games 11 – another win for the LGBTQ+ community in the city. Better yet, all athletes are welcome!
What are the Gay Games?
The Gay Games was originally founded in San Francisco in 1982 as the Gay Olympics. It is a worldwide sporting event that takes place every four years and welcomes all participants regardless of their sexuality, gender, and physical ability. The Games advocate inclusion, aim to empower the LGBTQ+ community, promote sexual diversity among athletes, and encourage personal growth through sports and fitness.
There are no regulations in regards to sexual orientation or sexual preference; there are also no qualifying standards. Competitors from around the world are invited, including those from countries where homosexuality is still taboo or illegal.
What to look out for in the 2023 Gay Games in Hong Kong
With an estimate of 12,000 participants, 75,000 spectators, and 3,000 volunteers from 100 countries around the world, the Gay Games will be taking the spotlight in November 2023. There are 36 sporting events planned, including new items such as dragon boat racing, dodgeball, eSports, and trail running. Furthermore, there'll be aquatic sports like open water swimming, bowling, cheerleading, figure skating, and of course, the hottest sport as of late – fencing! Apart from sports, a variety of arts and culture events will be taking place daily at the Festival Village. Expect a grand Gala Concert, LGBTQ+ art exhibitions, nightly cabaret shows, and more.
Get hyped for the 2023 Gay Games in Hong Kong (GGHK)
Back in October 2017, Hong Kong was already announced by The Federation of Gay Games to be the host of the 2023 Gay Games. As one of the three finalist cities (alongside Washington DC and Guadalajara), Hong Kong won with a clear majority of votes. Yay us, because this will be the first time the Gay Games has ever been held in Asia!
This 11th Gay Games is seen as a big step towards equality for the LGBTQ+ community in Hong Kong and Asia – approximately 221 million people – and for their rights in general. To express their support for diversity and inclusion, over 120 international organisations have supported the bid for Hong Kong. In addition, GGHK is expected to make a large economic impact on the city – an estimate of a whopping one billion Hong Kong dollars.
Check out the #impact podcast by Regino Larko for the interview with Dennis Philipse, founder and co-chair of the Gay Games Hong Kong, and Emery Fung, a volunteer at Gay Games Hong Kong, to learn more about how a community event like the Gay Games can increase awareness of LGBTQ+ issues. As GGHK strives to find "Unity in Diversity", it's time to get excited for the biggest, all-inclusive sporting event. You're all invited to join, regardless of your gender identity, sexual orientation, religion, ethnicity, ability, or background.
Find out more about the Gay Games in Hong Kong, which will take place in November 2023.