If you're looking for a private escape in Bali, look no further than Tanah Gajah, a Resort by Hadiprana, on the breezy outskirts of Ubud.
Let's face it. Thanks to the 2020 pandemic, travel won't be the same again for quite some time. But that doesn't mean we need to throw away our passports or put our suitcases into storage. Instead, we need to find destinations that suit the current climate; destinations with generous amounts of space, lots of outdoorsy activities, and private villas with their own individual air-conditioning systems. Well, that's where Tanah Gajah, a Resort by Hadiprana, is stepping in.
Not only is this breathtaking property set across 5.5 hectares of breezy natural beauty, it's also home to just 20 private villas, separated by tropical gardens and private pools. This five-star sweeping estate is then located away from the hustle and bustle of downtown Ubud, perfect for when you want to distance yourself from other travellers, yet close enough for when you're masked-up and ready to roam the open-air restaurants and boutiques.
But that's not all. Tanah Gajah Ubud has taken things a step further in every aspect of its guests' holiday experience. From the lineup of outdoor activities on offer, to the countless Club Benefits (like daily yoga, sunset cocktails, and personal butlers so you only have one point of contact throughout your stay), Tanah Gajah Ubud is the ultimate post-Covid escape…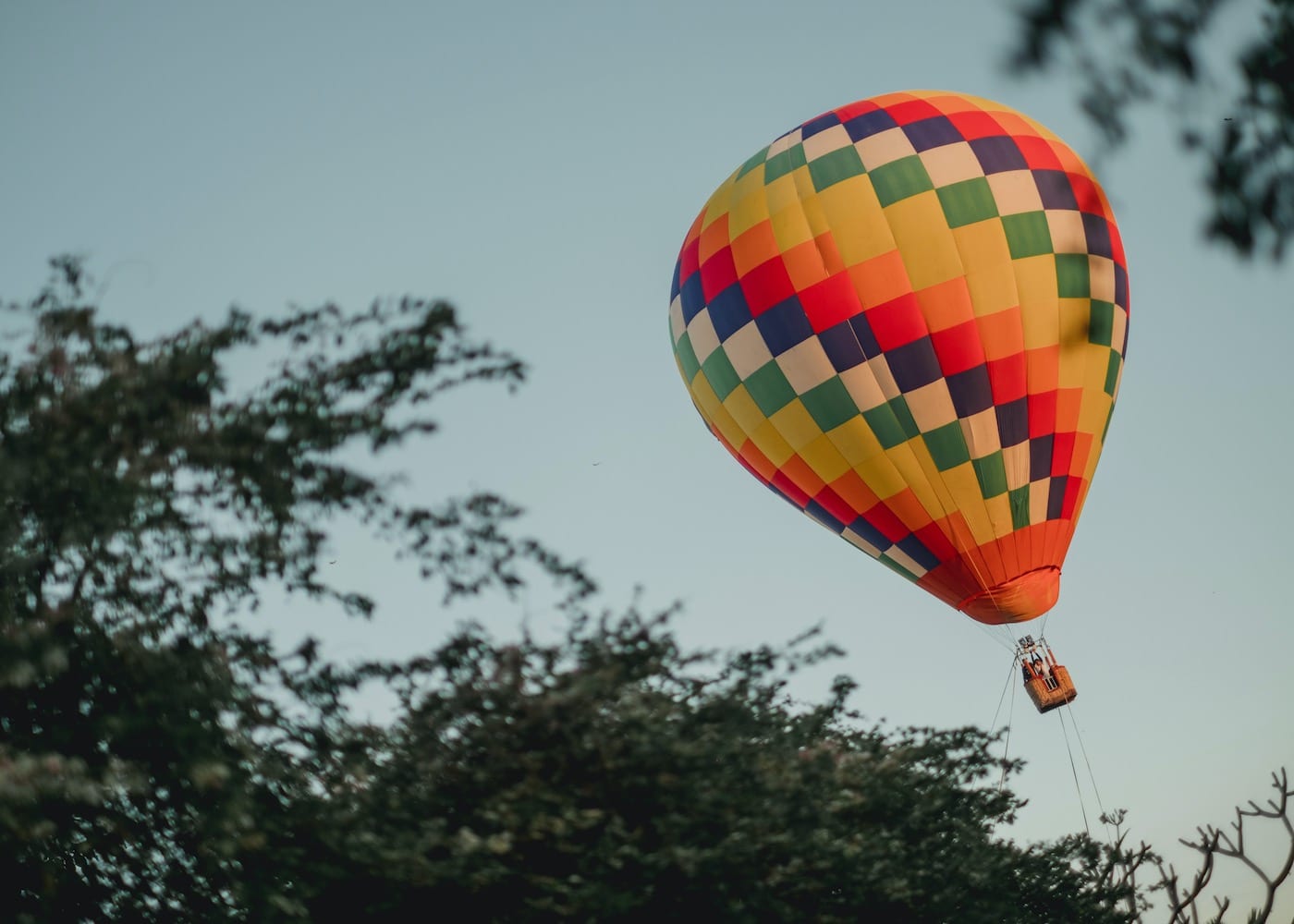 Cultural activities & outdoorsy adventures
When it comes to resort activities and experiences, Tanah Gajah Ubud is all about soaking up the local culture and its natural surroundings. For starters, the resort is home to Bali's first and only hot air balloon experience, offering a 360 degree panoramic view of Ubud's iconic rice fields and vibrant horizons.
If you'd prefer to stay at ground-level, you can also watch a traditional Kecak fire dance at the resort's outdoor candle-lit amphitheatre, you can private-dine with your loved one in the middle of the rice fields, stroll through the surrounding landscapes, or even stay in your villa for an Insta-worthy floating breakfast for two. Whatever you choose, all resort activities are designed with privacy, safety and culture in mind.
Special offers
As if we need more of an excuse to escape to five-star nature, Tanah Gajah Ubud is currently offering a number of special stay deals to get you packing. For anyone currently in Indonesia, you can nab the "Art of Staycation" deal to unlock unbeatable benefits and discounts. Or stay even longer at the resort's sister property, Duadari Ubud, with the "Art of Lingering" package.
Or, if you're overseas but just waiting for Indonesia's borders to open, then you can buy now and stay later with the "Getaway 2020" deal, offering whopping discounts and extensive Club Benefits until 2021 (including that round-the-clock butler service!). Just use the promo code FLASHSALE20 when booking via this link.
All about Tanah Gajah, a Resort by Hadiprana
Previously known as The Chedi Club Tanah Gajah Ubud, there's a lot to learn about this award-winning resort. As a proud member of The Leading Hotels of The World, Tanah Gajah, a Resort by Hadiprana, honours the late Hendra Hadiprana; a legendary Indonesian architect and designer, whose hands fashioned some of Indonesia's most acclaimed properties. Now rebranded and refurbished, Hadiprana first designed the resort as a family retreat back in the 1980s, and now, his heirs have launched Tanah Gajah Ubud (and the resort's management group, Hadiprana Hospitality) as a tribute to the patriarch's abiding genius. And boy, what a tribute it is…
Voted in at number 14 in the TripAdvisor Travelers' Choice Awards for the world's Top 25 Boutique Luxury Hotels, and number 15 in Asia's Top 25 Luxury Hotels, the reputation of this iconic resort really speaks for itself. And if you need more convincing? Book your very own stay at this brilliant Ubud destination to see for yourself. We promise you won't be disappointed…
To book one of the special stay deals at Tanah Gajah Ubud, you can Whatsapp +62 81179 3585, or email [email protected].
Happy holidays, Honeys!