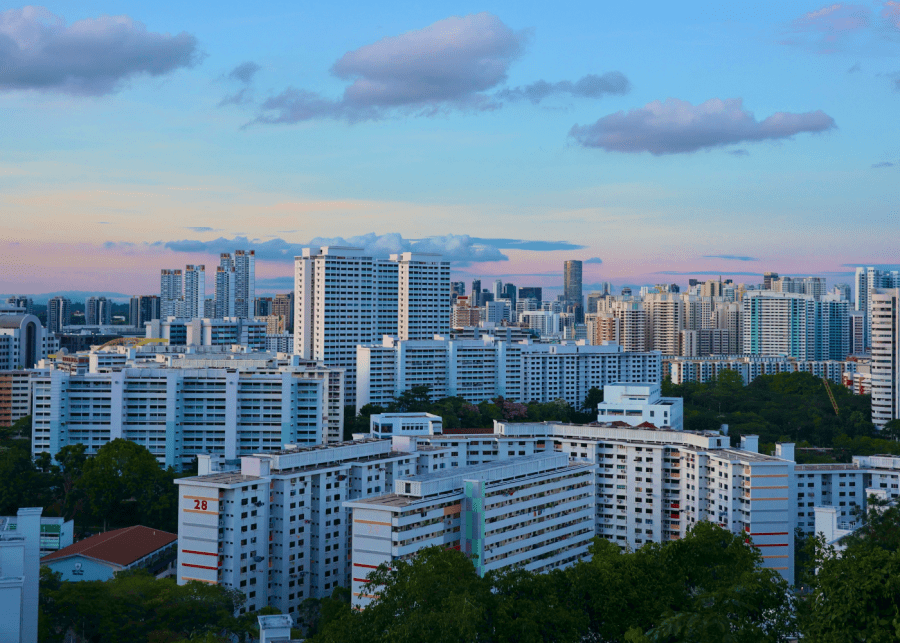 Photography: Jiachen Lin via Unsplash
Getting a property in Singapore is a major life decision. The big question is, should you rent or buy?
Thinking of moving out of your parents' home for more personal space? Or perhaps you're planning to get hitched soon and need a place to start your new family. Maybe your career has been taking off and you want to explore investing your hard-earned money in real estate. Ask yourself: do you want to rent or buy property in Singapore?
Purchasing a home is one of the biggest financial decisions in life. If it's done hastily, it can turn out to be a massive financial liability that impedes your future investment decisions and even milestones in life. By now, you would've heard from friends in the market for a property about the increase in private home prices, coupled with HDB resale prices climbing to new heights. So it's hardly surprising that the government introduced a series of cooling measures. But the verdict is still out on this.
Both renting or buying are viable options, but how do you decide which is the better choice for your current and future needs? No matter if you're looking at public housing or private properties; here's a handy guide on factors to consider as you ponder your next real estate move.
Renting vs buying a property in Singapore: Questions to ask
1. Have you been saving or splurging?
When you're buying a home, be ready to cough up at least 20% to 25% of the cost in cash and CPF. Mentally prepare yourself to take on home loans with a commitment of up to 30 or 35 years. If you're not ready to make such a big financial commitment, renting is the more affordable option in the short term. It comes without the stress of monthly home loan repayments.
So you're an aspiring homeowner on the hunt for a good deal? Try a hybrid option. Commit to one- or two-year rentals while you hunt down the best real estate deal in the market. Tip: if you're looking at public housing, you can tap on government grants and subsidies (based on your eligibility) to help defray your financial burden.
2. Are you a swinging bachelor(ette) or happily coupled up?
As a single, your purchasing options for public housing are limited, sadly enough. You can only get an HDB flat after you turn 35. Buying public housing in Singapore requires you to form a family nucleus with your spouse, children, parents and siblings, or children under your legal custody (if you're widowed or divorced).
Thankfully, when it comes to private properties, the playing field is more level. Your affordability depends on your financial capability rather than marital status.
3. Is change the only constant in your life?
With rental properties, your commitment to a particular location is limited to the duration of your lease. For those looking to explore different neighbourhoods to live in, renting provides that flexibility of relocation. On the flip side, if you prefer to customise your home decor to suit your taste, there are limited opportunities to renovate a rental space to meet your needs. You'll have a place to live in, but it may never truly feel like home.
4. Will your career take you on overseas adventures?
Moving out of the country for work in the near future? Unsure if you'll settle down abroad or return? For those with unpredictable career trajectories that can take you away from Singapore, it may be a better option to rent in the interim as you work out your next steps. But if you have strong financial power and end up moving abroad for work, it may be a good idea to purchase a property and rent it out. That will help generate passive income and offset your mortgage – you'll also enjoy capital appreciation.
5. Are you a Singaporean, PR or foreigner?
In Singapore, the additional buyer stamp duty (ABSD) applies to PRs and foreigners for their first property purchase at 5% and 30% respectively. That's why it's common to see foreigners renting properties in Singapore due to the prohibitively high ABSD rates. Typically, foreigners who attain PR status in Singapore will look at buying a property rather than continuing to rent as part of building their own equity.
So, should you buy or rent a property in Singapore? It really depends. Weigh everything and think about what your life will look like in the next three to five years. There's no perfect formula to work out what's best. You can also consider seeking professional advice from experienced real estate consultants who can recommend the best way forward.